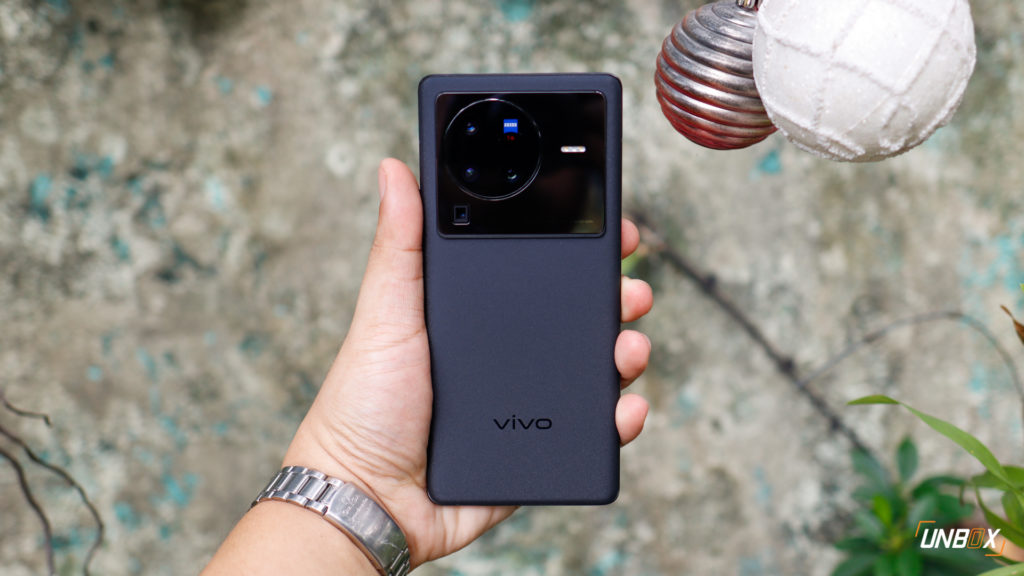 Verdict: Two months after launch and the shine hasn't gone away from the vivo X80 Pro. It's still an exceptional flagship that takes great photos and even better video, and might just be the camera flagship to beat in the Philippines this 2022.
Pros
Laudable battery life for a flagship phone
Well-utilized camera hardware and software
Large and fast in-display fingerprint scanner
Fantastic camera performance
Video stabilization is best in class
Cons
FunTouchOS is not ideal for games

Considerable amount of pre-installed bloatware
It's been two months since we've talked about the vivo X80 Pro here in Unbox, and since then we've been thoroughly using the flagship as our daily driver. In those two months, we've taken the vivo X80 Pro with us on boring office errands and our first overseas trip since the start of the pandemic, and we've come away from the experience incredibly impressed at what the phone can do.
We're not going to spend a lot of time with the design of the phone and what we think about it – you can read all of that in our full review. What we'll actually talk about is the X80 Pro's performance over time as well as its camera capabilities, as these are the parts of a phone that benefit from a long-term review.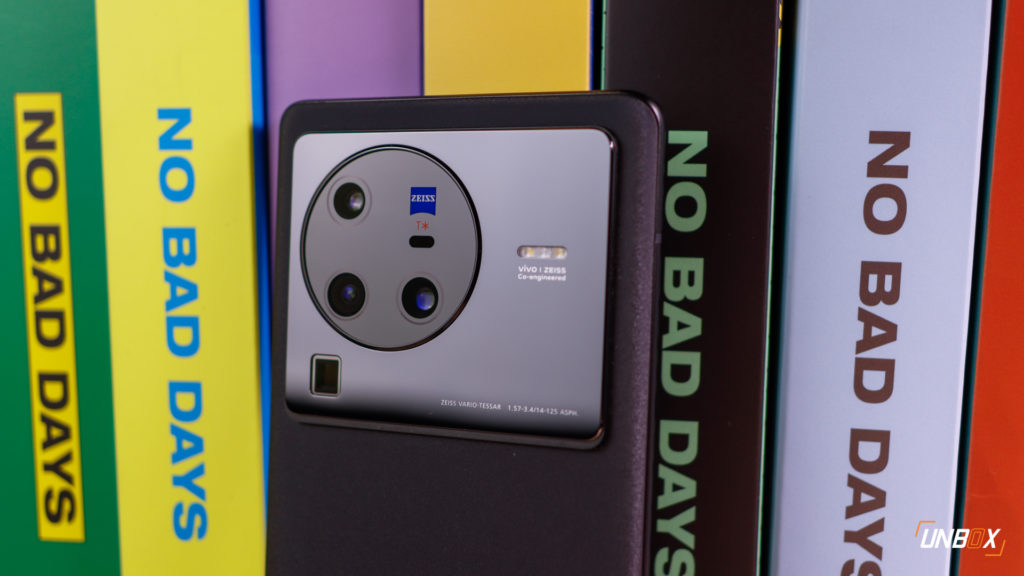 Camera
We've laid out the camera specs of the vivo X80 Pro in our review of the device a few months ago, but here's a quick refresher: the phone has a 50-megapixel f/1.8 ISOCELL GNV main camera with OIS and PDAF, a 48-megapixel f/2.2 IMX598 ultra-wide-angle camera, 12-megapixel f/2.0 IMX663 telephoto with PDAF and 2x optical zoom and an 8-megapixel periscope camera with 5x optical zoom.
Aside from being vivo's flagship phone for this year, the X80 Pro is notable because its optics benefit from the company's collaboration with German lens maker ZEISS.
While ZEISSdidn't make the lenses on the phones, it co-developed many of the shooting features in the phone with vivo, including a neutral color profile that allows the user to choose how vivid they want their shots to be, instead of forcing them to follow a specific color profile chosen by someone high up in the R&D food chain.
And while Zeiss wasn't directly involved in making the lenses for the cameras in the X80 Pro, the brand has worked with vivo to implement the effect of their legendary lenses in photos and videos. The effects of Zeiss' Hasselblad Planar 2.8/80 and Contax Biotar 1.5/75 lens can be had via the Biotar and Distagon Style bokeh, all made possible by the company's close co-operation with vivo.
If it wasn't apparent before, the vivo X80 Pro is a mobile videographer's dream. Video taken by the main camera looks very, very good, and the phone has options to replicate well-known ZEISS lens effects including bokeh video and anamorphic format. And even if you're not a fan of the ZEISS effects that the X80 Pro has, the phone's main camera is able to do a lot of heavy lifting by itself it's almost not necessary. One thing that really impressed me was how stable the OIS was when shooting.
It might not be apparent, but all of the video shots here were done without any aid of mechanical stabilization, and all were the result of in-camera OIS. That's really impressive, considering that the train I was riding out to Ayutthaya in Thailand as well as the tuk-tuk ride later in the day were all filled with bumps that would normally show in the video, but weren't present in any of the footage shot.
The vivo X80 Pro is also a great camera phone too. Dynamic range is fantastic, and even shooting under the direct, blinding glare of the noonday sun didn't ruin either highlights or contrast in our sight-seeing photos. Even telephoto shots from the 5x lens came out great, with excellent exposure, contrast, and detail.
Wide-angle shots and night shots are similarly good – excellent details and exposure, and there's no noticeable color shift when switching from the main camera to it and vice versa.
The phone also has one of the cleanest, most convincing background separation in portrait mode that we've seen so far in any flagship this year. The vivo X80 Pro is currently the only phone in the market with such extensive video shooting modes.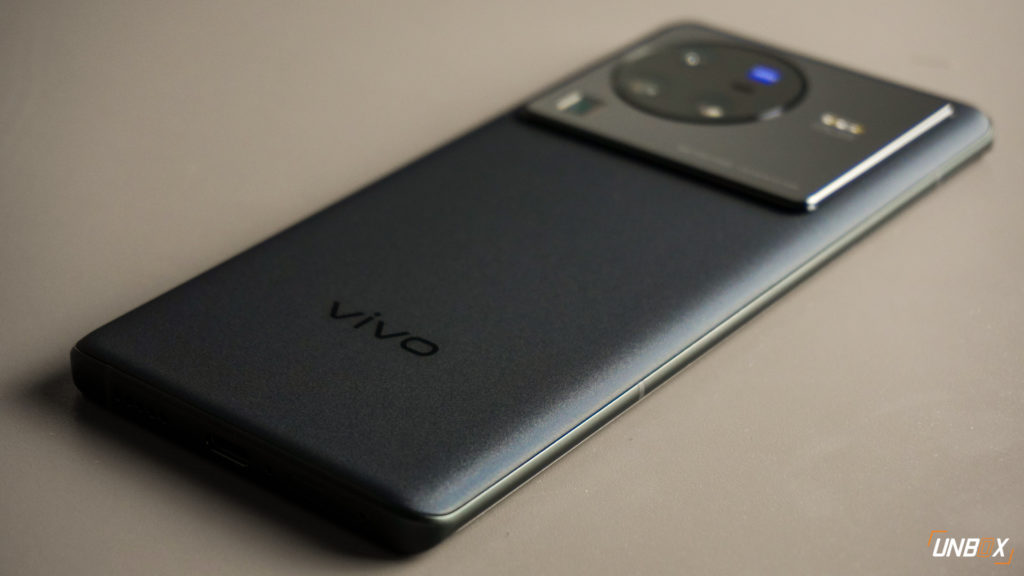 Performance and battery life
A month on, the vivo X80 Pro hasn't let us down in terms of performance, which isn't surprising because it's equipped with Qualcomm's flagship Snapdragon 8 Gen 1 processor, along with 12GB of LPDDR5 RAM and 256GB of UFS 3.1 storage.
While my home screen is getting more crowded with apps and stuff I keep installing in it, the phone's performance hasn't let me down yet.
There are two main things that irk me about the phone: one is FunTouch OS' tendency to prioritize battery life over performance (which only shows when you're playing games on emulators) and the software in general. FunTouch isn't particularly lightweight or elegant, and it's clear that the weakest link in the phone is the UI. Once vivo sorts that out, then I wouldn't be surprised if their phones start winning awards left and right.
As for battery life, I was pleasantly surprised to see the phone still had around 30% battery after a full day of sightseeing around Bangkok with a lot of shooting and video use. That's not something I expected to see from a phone that has such a small body and what some might call a "small" 4700mAh battery. Charging it was a breeze too, and since I brought along the phone's 50W wireless charger, I managed to get it up to 100% in under an hour – right before we had to leave for another day's worth of exploring.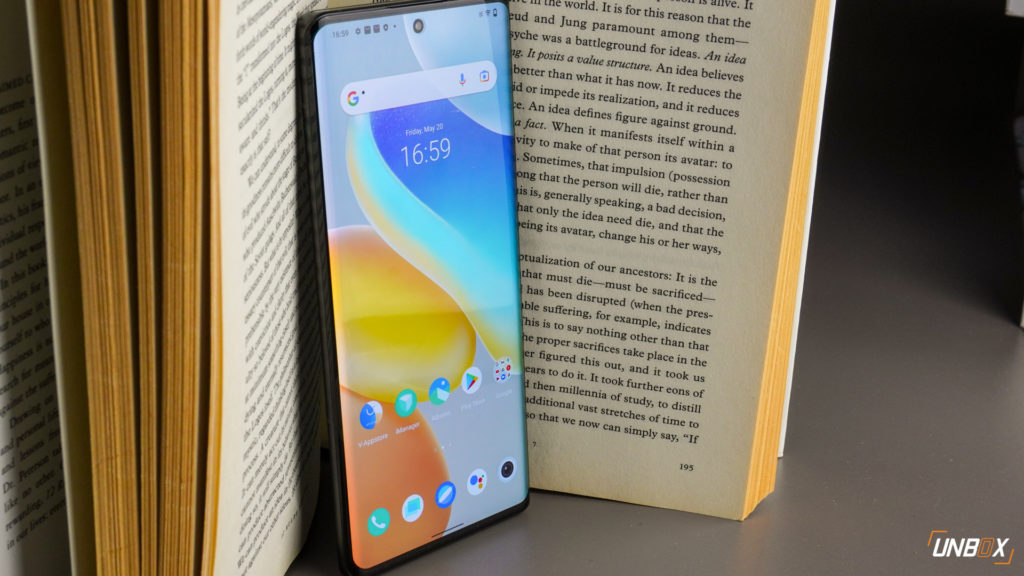 Wrap-up and verdict
After more than a month of use, the vivo X80 Pro really showed its mettle in the real world. It's been a fantastic phone for me so far during its time with me, and has managed to impress with its flagship cameras and almost professional-level cinematographic capabilities. If you're a professional shooter that's looking for a capable, hand-held snapper that can match the performance of your mirrorless SLRs, you should definitely be looking at the vivo X80 Pro.
This post is search optimized by the #1 SEO Services Company in the Philippines – SEO Hacker