Review verdict: The Xiaomi 12 Pro has all the trappings of a flagship phone in the Philippines, though there are still some sore spots in the phone that need to be addressed by the company to truly put it in the same league as its more expensive competitors.
Pros
One of the best displays we've seen on a phone today
Fantastic design
Very fast charging speeds
Cons
No IP protection
Throttling when subjected to heavy loads
Xiaomi 12 Pro Specs
Snapdragon 8 Gen 1 processor
8GB/12GB LPDDR5 RAM
128GB/256GB UFS 3.1 storage
6.73-inch Quad HD+ AMOLED display, 120hz refresh rate, 12-bit color
50-megapixel f/1.9 IMX 707 main camera with PDAF and OIS, 50-megapixel f/2.2 ultra-wide-angle camera, 50-megapixel f/1.9 portrait camera
32-megapixel f/2.2 selfie camera
4G, 5G
WiFi, Bluetooth 5.1, in-display fingerprint scanner
Harman Kardon Quad speakers, Dolby Atmos
4600mAh battery
120w wired charging, 50w wireless charging, 10w reverse wireless charging
Android 11, MIUI 12.5
Xiaomi's latest flagships have finally landed in the Philippines after their official debut in China a few months ago, and today we'll be taking a look at the top-end offering for the brand's 2022 push: the Xiaomi 12 Pro. The new flagship has gotten several upgrades VS last year's model, including a snazzier-looking design, curved panels, and best-in-class charging speeds.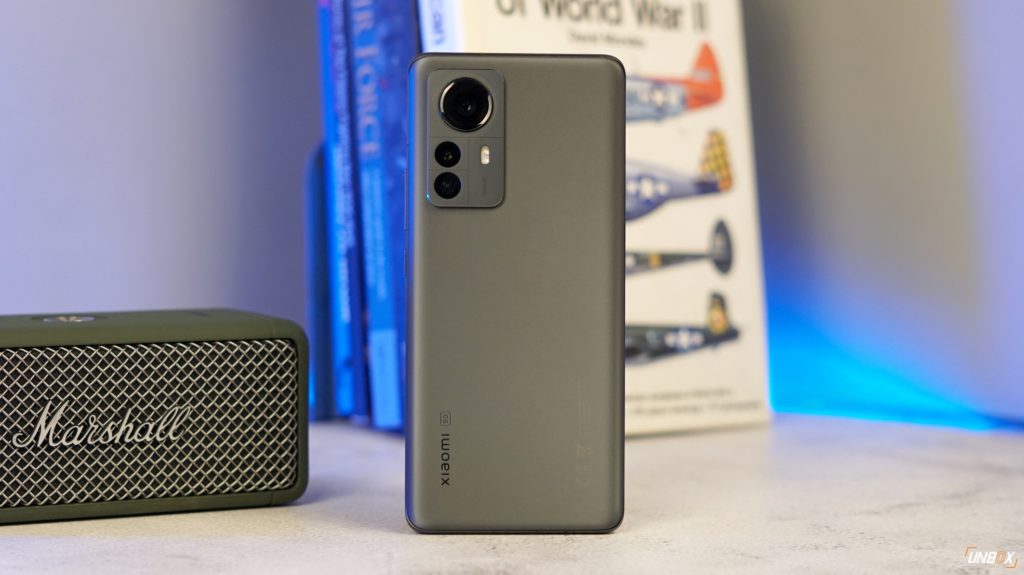 Design
Xiaomi opted for a subtler, cleaner frosted finish for the Xiaomi 12 Pro VS the typical gloss one we see in comparable flagships. Personally, I like the design- the frosted grey finish on the phone managed to repel fingerprints pretty well – enough that I ran the phone naked, without a back cover during its time with me. While Xiaomi did not specify the protection of the frosted glass back on the back used Corning's Gorilla Glass 5 tech like the vanilla Xiaomi 12, it's safe to assume so – it doesn't make sense for the company not to offer the more expensive variant equivalent or better protection than the vanilla model.
The Gray colorway provided to us by Xiaomi for this review was a breath of fresh air compared to the usual, boring black variants that are offered by other companies, and while the design of the phone is a little more low-key this time around, there are still a few visual touches sprinkled around to keep things interesting. The frosted Gray back sparkles when light hits it a certain way, and the layout of the camera module radiates simple but elegant vibes when you're viewing it from afar.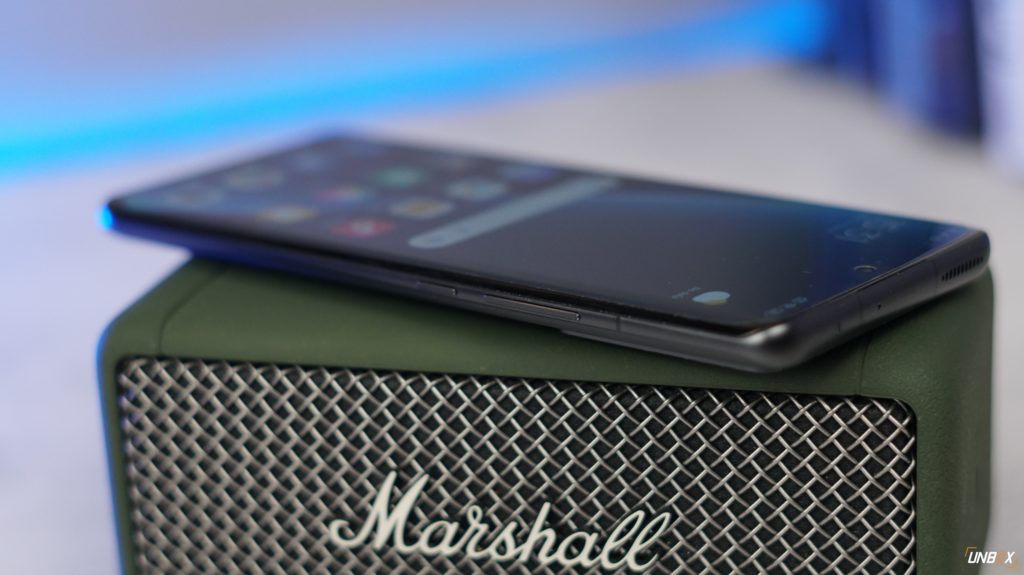 Xiaomi's new flagship has curved sides and edges, and the frosted glass back curves into the aluminum frame, making the phone feel thinner than it actually is. There's very little drama in terms of external features on the frame – the power and volume rockers are on the right side of the phone, while the USB Type-C port resides on the bottom, along with the SIM slot. There's no 3.5mm jack alas, though the sound is provided through stereo speaker grilles (one at the bottom and one at the top), tuned by Harman/Kardon.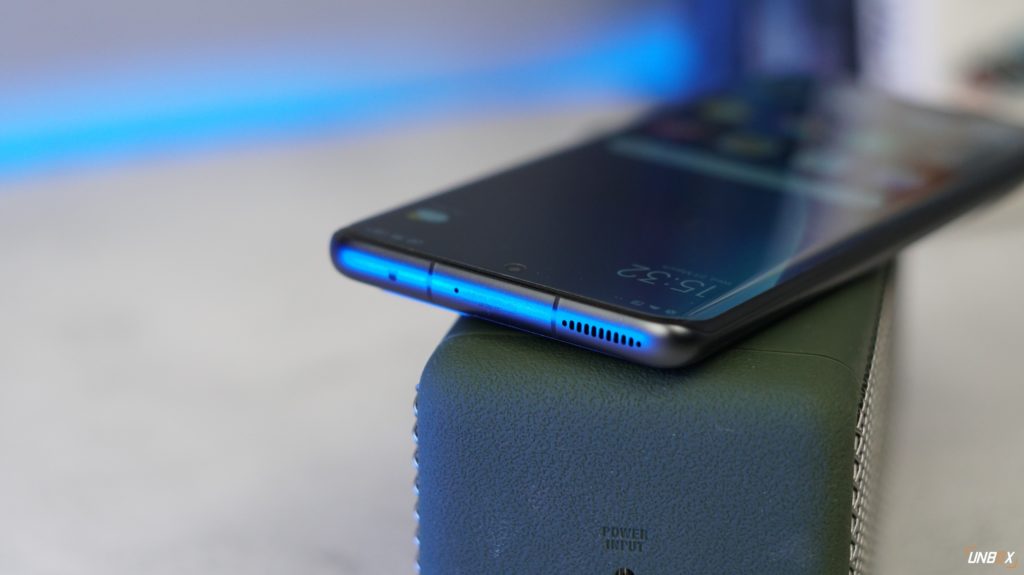 Probably the only thing I'll knock the Xiaomi 12 Pro with is the lack of formal IP protection. With its price rubbing elbows with the offerings of Samsung, it's a little surprising that Xiaomi didn't add an IP67 rating to the list of the phone's features.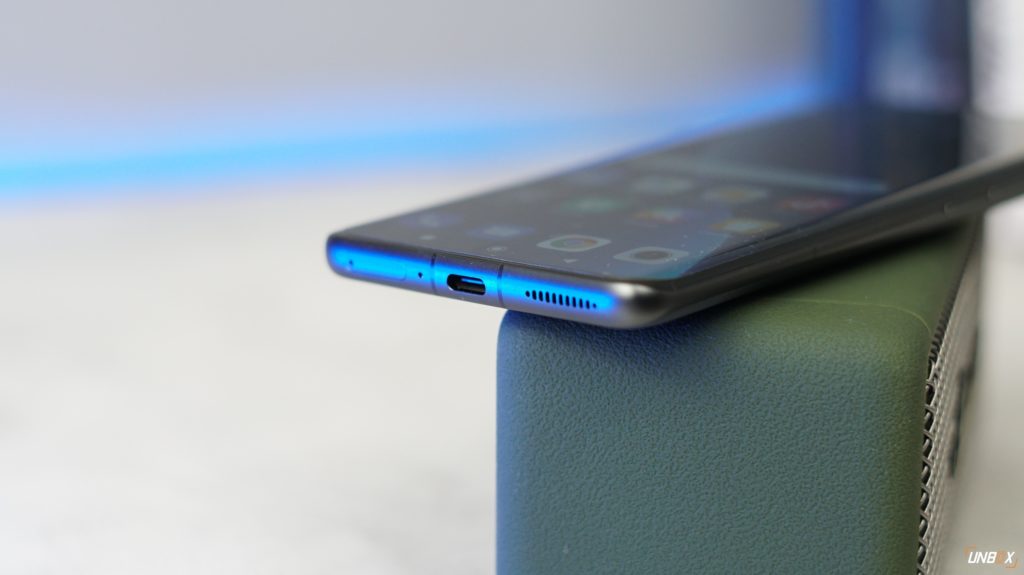 Overall the phone feels very solid and hefty and feels the part of a flagship phone. Xiaomi has been very consistent in making their top-tier offerings look and feel the part of a flagship, and the Xiaomi 12 Pro is no exception.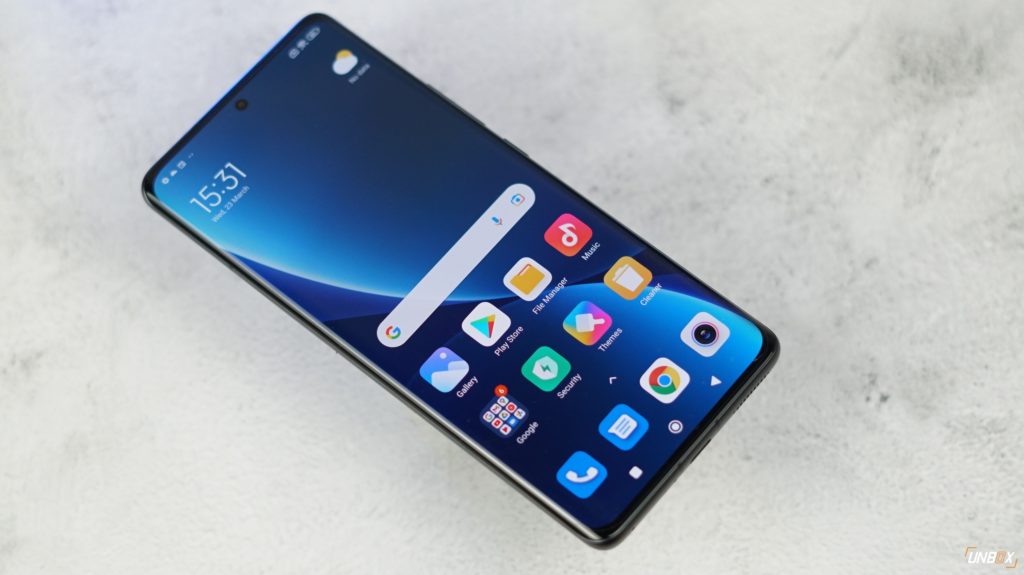 Display
We've seen fantastic displays in our time, and oh boy the one on the Xiaomi 12 Pro is right up there with the best. To be specific, the phone uses a 6.7-inch Super AMOLED sourced from Samsung, which probably explains why it looks so good. The display uses a punch-hole notch at the top to house the 32-megapixel selfie camera.
The resolution of the display is 3200 x 1440, and the phone has a 20:9 aspect ratio. All the goodies you'd expect from a top-tier panel are here: 1500 nits of maximum brightness, HDR10+ and Dolby Vision support, and 480Hz touch sampling rate.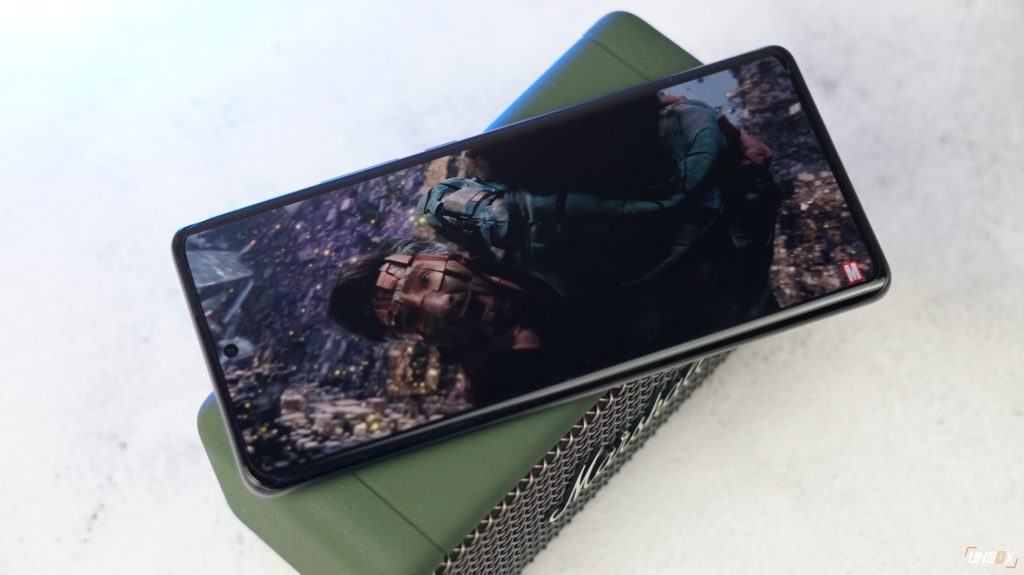 One thing that may turn off potential buyers is that the display is a curved panel. The curve isn't as pronounced as say, the P50 Pro, but it IS curved, and that comes with its own set of issues and problems. That being said, it's not really a big deal, at least for me – palm rejection for the phone is pretty good, and I haven't personally run into issues regarding the device's use of a curved panel.
As far as image quality goes, there really isn't anything else we can say aside from "this display is amazing?" The colors are rich, blacks are very deep and the phone produces very vivid images.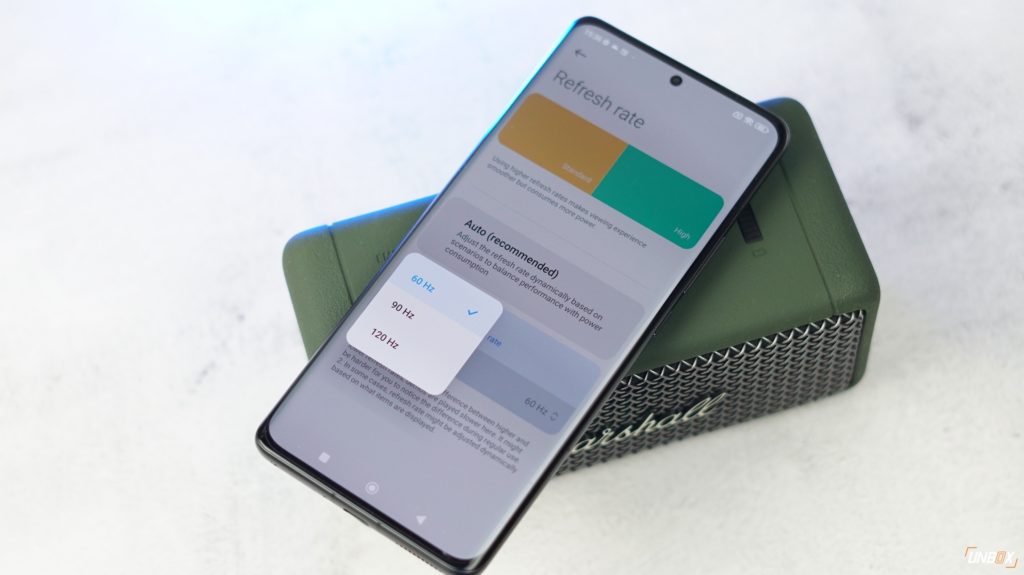 Like phones with high refresh rates, you can customize and select the Xiaomi 12 Pro's refresh rate depending on your taste. The phone goes a step further though – there's a custom setting for the phone's refresh rate, where you set the refresh rate ceiling for the dynamic refresh rate for it. For example, if you select 90Hz, the phone will only go up to 90Hz to conserve power.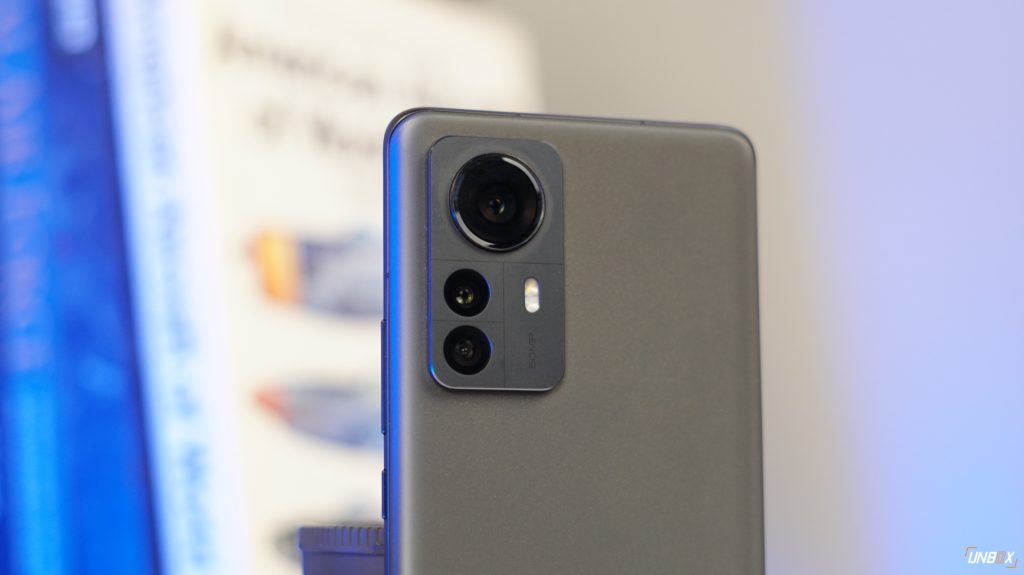 Cameras
Three cameras adorn the back of the Xiaomi 12 Pro, and all of them serve a purpose with nary a filler camera in sight. All three are 50-megapixel sensors, but the primary shooter is a new, Sony IMX707 unit that utilizes a Quad Bayer color filter array, which results in 12.5-megapixel images. That's paired with an f/1.9 aperture, along with PDAF and OIS.
The other two cameras use Samsung's JN1 sensor, with the main camera sporting an f/2.2 ultra-wide lens, and the other one being a 2x optical zoom lens with an f/1.9 aperture.
Image quality from the 50-megapixel main shooter is superb. There's plenty of detail captured in photos, incredible sharpness as well as fantastic dynamic range all around. That OIS also comes in handy when you're shooting in low light – there's hardly any noise, and highlights are preserved nicely even in challenging shooting conditions.
The zoom lens takes good photos too, though our main complaint here is that 2x isn't really a lot of zoom power VS the offerings of other brands. We'd have liked to see at least 4x here, and probably OIS too – low-light shooting with it is possible, though the addition of OIS would have made some shots better.
Wide-angle shots are pretty good too, though obviously image quality isn't as good as the main camera. Still, that's a minor gripe – all three cameras take really good photos overall.
Performance, battery, software
Just like with any flagship released at the beginning of this year, the phone runs Qualcomm's latest and greatest processor: a Snapdragon 8 Gen 1 flagship chipset, paired with 12GB of RAM and 256GB of storage. It's the same processor used by rival devices like the Galaxy S22+ by Samsung and is built on a top-of-the-line 4nm process. It's the best possible processor to use on a phone as of press time.
Benchmark tests VS the Galaxy S22 Ultra sees neck-to-neck performance in almost every metric we had, which is to be expected honestly since both phones use the same chipset.
Some media outfits reported severe throttling when subjected to 3DMark's Wildlife Extreme Stress Test, and thermals that were so bad that it stopped the test midway through. Our Xiaomi 12 Pro review for the Philippines shows that while there was throttling at the second run of the Stress Test (the test has 20 loops of the test to run), its thermals were manageable and allowed the phone to finish the run without any issues. For reference, our phone was running on MIUI 13.0.10.
In real-world use though, I never really saw thermal throttling when I was playing Genshin Impact on the highest setting for an hour, and while the phone did get warm, the heat wasn't bad and was in line with what I've experienced on other flagship devices.
As mentioned before, the phone runs Android 12 running Xiaomi's MIUI 13 overlay on top. If the UI feels just like MUIU 12, that's because most of the improvements were done under the hood – Xiaomi's been tinkering with the UI to deliver up to 40% background process efficiency.
The phone has a 4600mAh battery inside of it, and sports one of the fastest wired charging speeds we've seen so far in the Philippines: 120W. There's also 50W wireless charging available as well, and 10W reverse charging for other devices.
Battery life was a little low, with PCMark's Battery Benchmark reporting a result of 9 hours and 10 minutes using the phone's default automatic refresh mode for the display. You can probably bump that up a little bit if you switch to 90Hz the whole day, but realistically you'll still have enough charge for the phone for an entire day before you'll need to top up.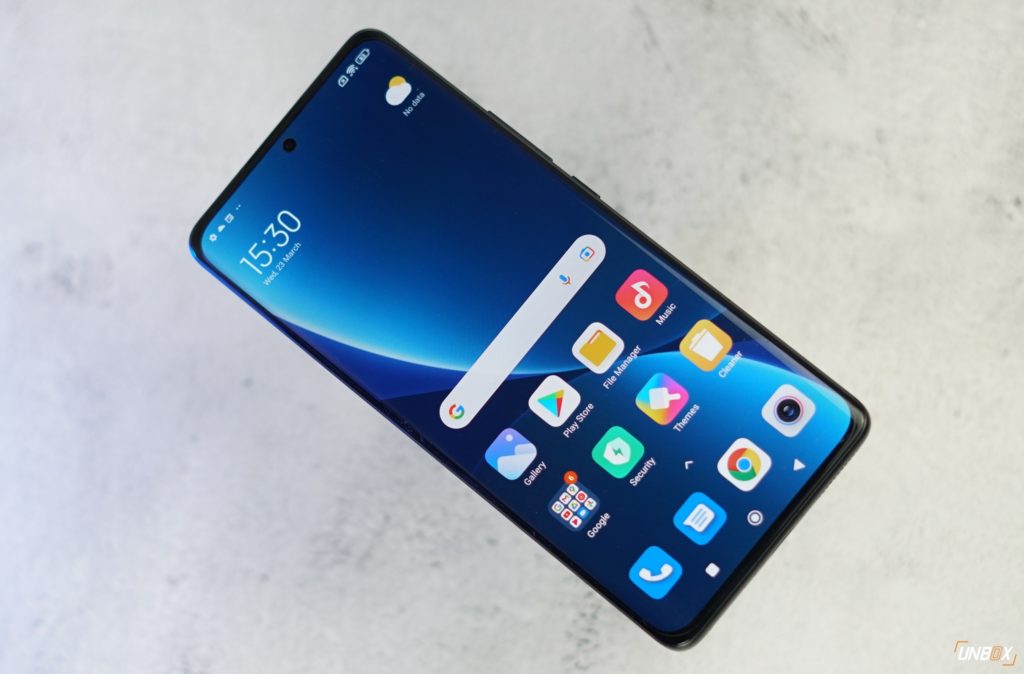 Wrap-up and conclusions:
The Xiaomi 12 Pro impressed us in our review for the Philippines, thanks to that amazing-looking screen, solid build quality as well as ultra-fast charging time.
Unfortunately, Xiaomi's latest top-tier flagship has increased considerably in price, and the Xiaomi 12 Pro's Php 48,999 sticker price is a little hard to swallow considering it doesn't have a formal IP rating, as well as short reach on its supposedly zoom optics.
That being said, it's not a bad phone, and it demonstrates just how well the brand has caught up to its rivals in terms of offering a flagship contender.
Xiaomi 12 Pro Review Philippines Price:
The Xiaomi 12 Pro will have a price of Php 48,999 in the Philippines and will be hitting stores as early as March 24. Those ordering it from March 24 until April 1 will get a Mi TV P1 43-inch with their purchase.