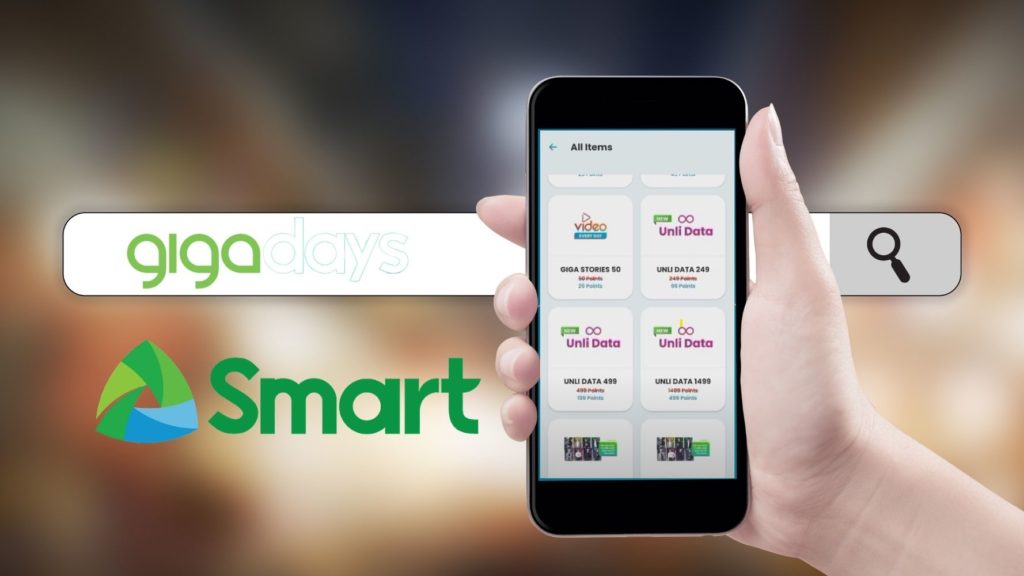 Smart has added an option to get Unli Data to their GigaLife app's list of redeemable promos. That means all the points you've been hoarding from purchasing prepaid promos on the GigaLife app can now be used to buy Unli Data promos, giving you even more ways to get more data to use without shelling out cash.
Smart Unli Data GigaLife Redeemable Promos
Unli Data 249 – valid for 3 days; 99 points
Unli Data 499 – valid for 7 days; 199 points
Unli Data 1499 – valid for 30 days; 499 points
Seeing how many GigaPoints you've accumulated is easy, as they're reflected on the homepage next to your prepaid credits. To see a full list of rewards you can enjoy, you can simply go to the GigaPoints tab and tap "All items." Smart also has a special BTS Photocard reward bundle which fans of the band will want to take advantage of while supplies last.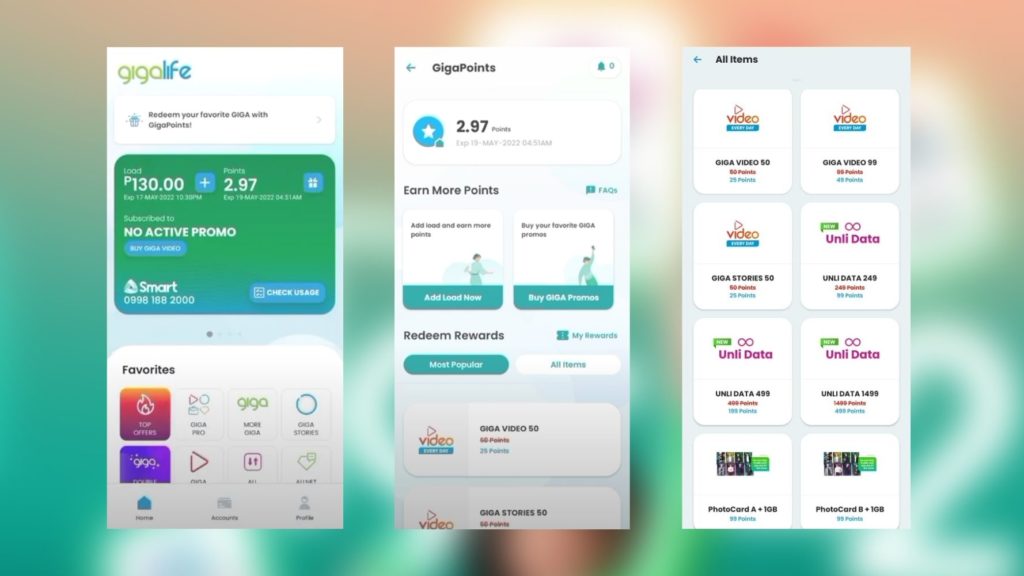 How To Redeem the Smart Unli Data promo
Login on the GigaLife App
Launch GigaPoints home screen
Select the Giga or Unli promo to be redeemed
Select Redeem on the pop-up screen to confirm the redemption
A pop-up screen will appear confirming that the redemption was done successfully along with the promo inclusions and validity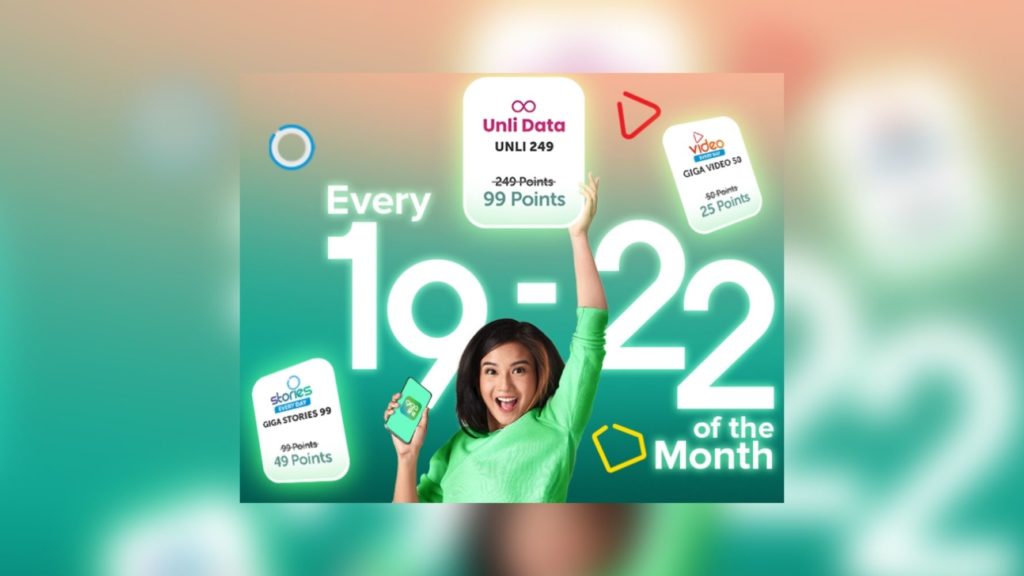 To further entice subscribers to use their GigaPoints, Smart's GigaDays promo offers their redeemable rewards at a discounted rate which can go from 50 up to 60 percent off. This happens every 19th to 22nd of the month. The claiming promo period starts at 00:01H of the 19th and ends on 23:59H of the 22nd of each month.
These unlimited promos will only be offered during GigaDays and cannot be redeemed during regular days. Subscribers may still claim their rewards on regular days but at the regular points amount.
Download the GigaLife app on the Google Play Store, Apple App Store, or Huawei App Gallery.
Comments (0)