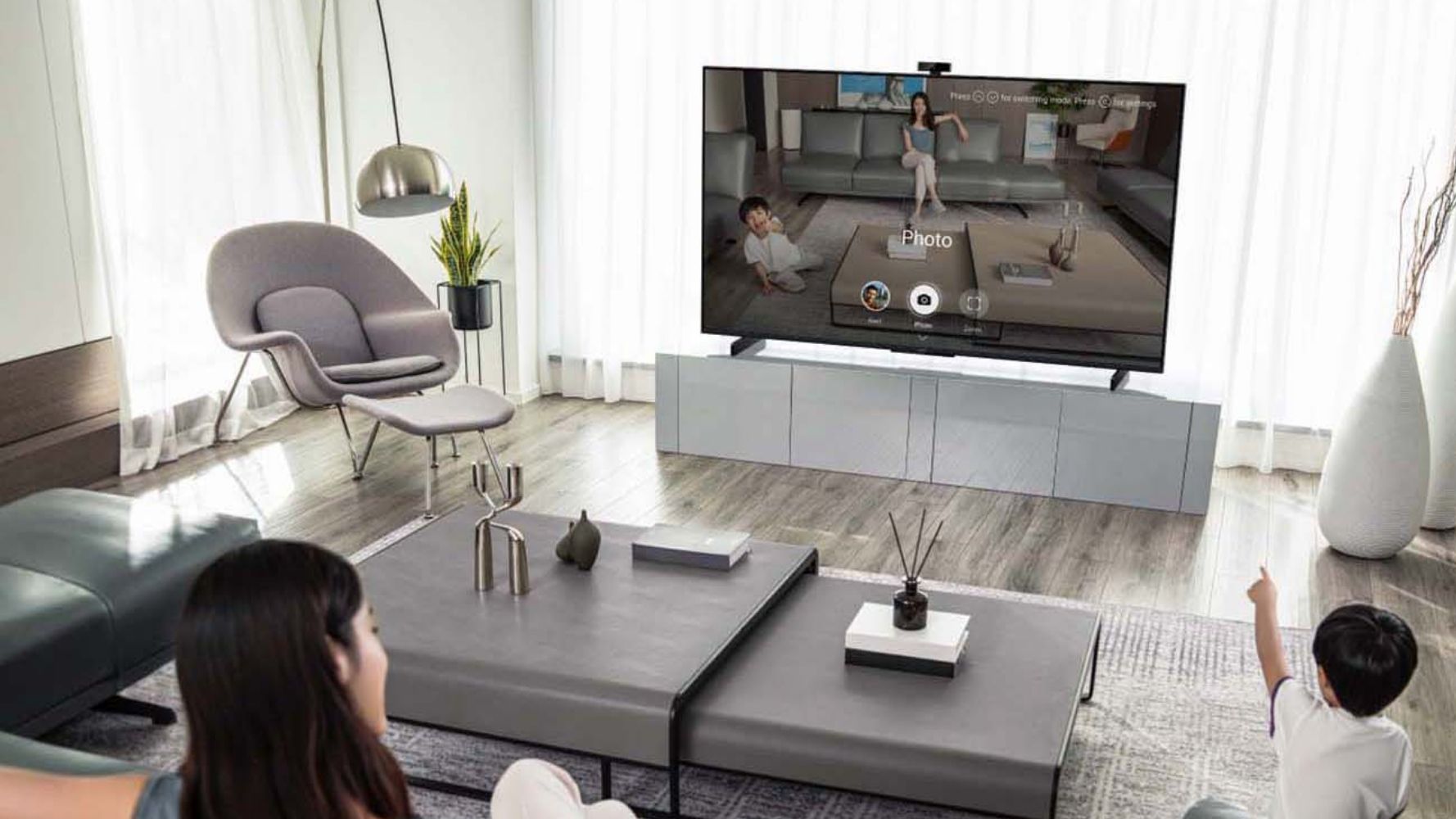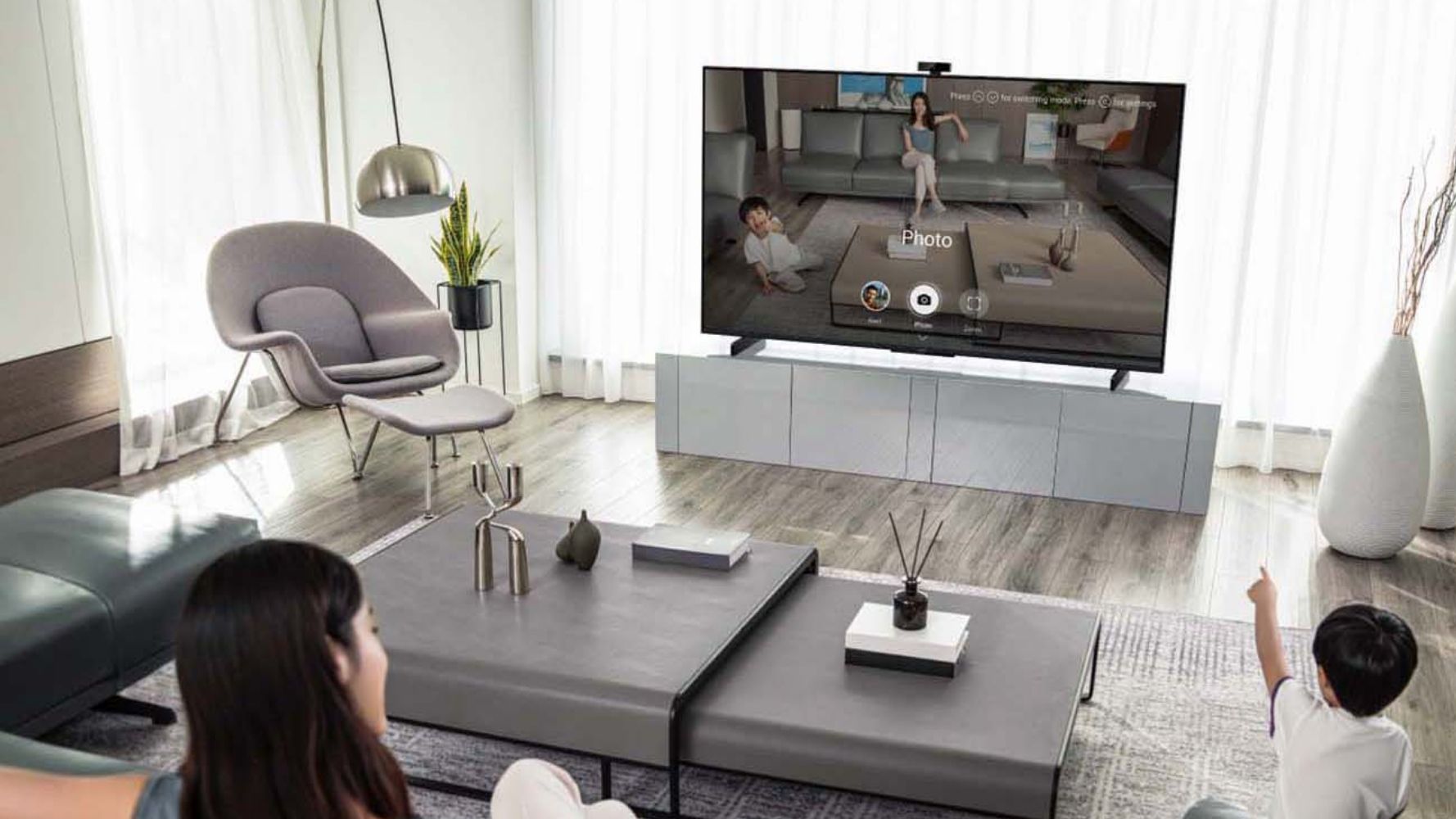 Huawei has finally revealed the price of their new Huawei Vision S In the Philippines today after much teasing. The Huawei Vision S Smart TV brings Pinoys the first-ever big-screen TV that has a webcam on top. The new TV leverages many unique technologies that should make it a hit in Philippine homes, thanks to its solid price considering the features that you get with it.
The new TV comes in 55 and 65-inch varieties, with both variants sporting 4K UHD displays and 120Hz refresh rates, as well as incredibly thin bezels all around. Its 4 built-in speakers are capable of delivering a surround sound experience, which helps deliver great audio even without a soundbar. Since it's a smart TV, it has a  built-in voice assistant that can recognize and pick up commands even when you're across the room.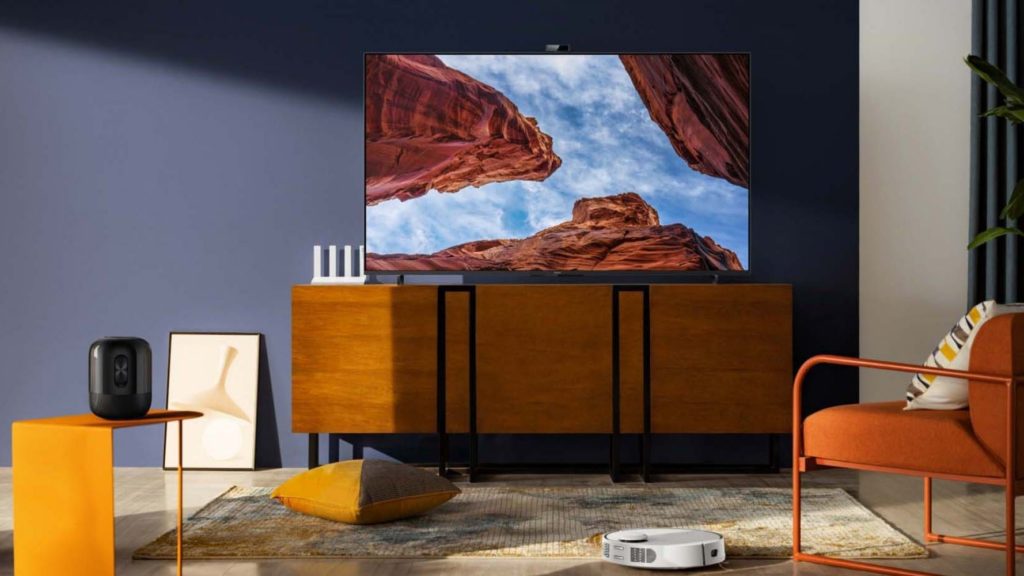 One of its most notable features is its detachable magnetic 13-megapixel camera. With the camera attached, you can enjoy 1080p video calls on its built-in MeeTime app. This lets you call a friend as if you were simply switching channels. With this feature, you're no longer limited to video calling from the screens of your laptop, pc, or smartphone.
The Huawei Vision S is powered by the company's Harmony OS, much like the Honor Vision Smart TV. It's the place where you can enjoy a lot of the entertainment apps available through Huawei's app gallery.
Huawei Vision S Price Philippines
The Huawei Vision S Smart TV 55″ version retails at Php 36,999 and Php 32,999 for cash / straight payments. Its 65″ version is regularly priced at Php 56,999, you can get it for less at Php 49,999 for cash / straight payments. Pre-orders run from May 7 to 20, which come with a free smart box and microphone worth Php 6,998 for the 55″ TV, and a smart box and 2 microphones worth Php 9,997 for the 65″ variant. From May 21 to September 30, 2021, only the smart box worth Php 3,999 comes for free with either variant.
Pre-order the Vision S Smart TV from Huawei's e-commerce store here.
Comments (0)