The Toyota Hilux is undeniably the king of pickup trucks in the Philippines. However, just like Dominic Thiem to Roger Federer or Joe Frazier to Muhammad Ali, there's always that someone who's capable of beating the greatest anytime and anywhere, given the chance. The Hilux is no different, especially considering that it was the best-selling pickup truck in Thailand for more than a decade until the D-Max took its crown last year. Will the 2021 Isuzu D-Max be able to do the same thing in the Philippines?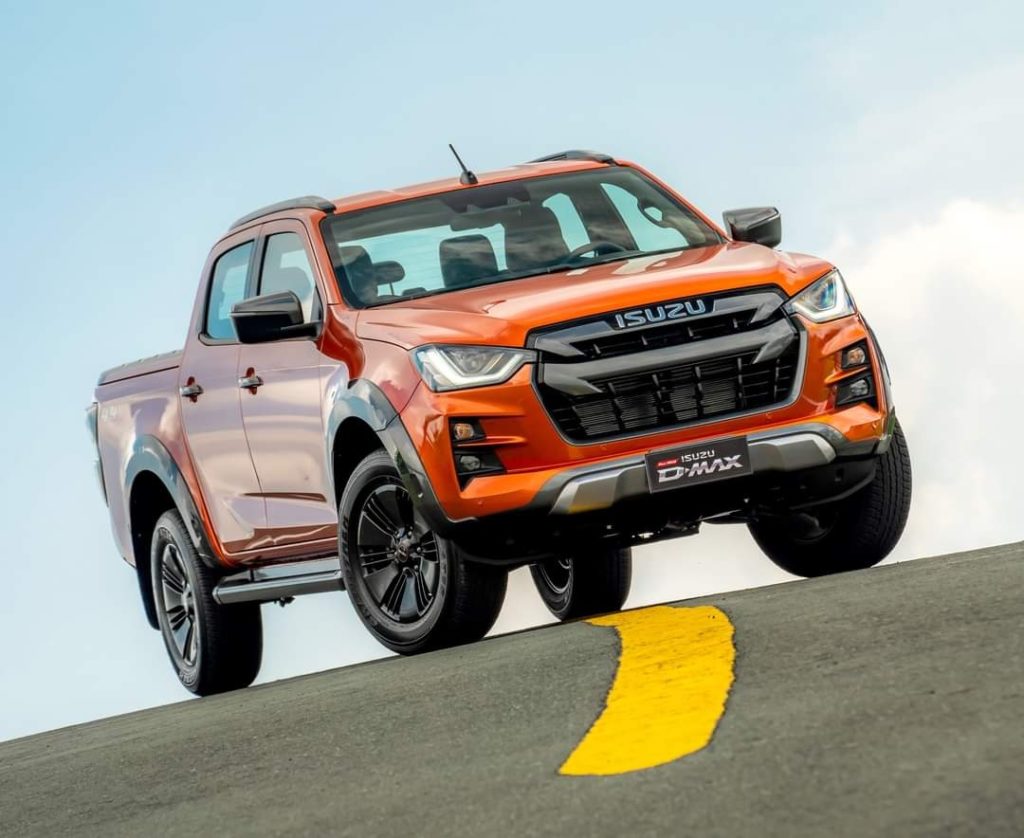 In terms of styling, the new D-Max looks very similar to the previous design in spite of the fact that it's an all-new model. Perhaps Isuzu didn't find the previous design outdated or there's just nothing wrong with it. True enough, the new D-Max still looks refreshing and, more importantly, tough. The key differences are the new aggressively large grille, new headlight that houses either LEDs or halogens, and the new front bumper where the fog lights and turn signal lights are neatly integrated. The rear bumper also gets a new lighting system that matches the truck's ruggedness. And the side profile now looks better with more lines and new fender flares.
Moving on to the interior, it's where the all-new D-Max exceptionally shines. In fact, it has totally departed from the previous model in terms of interior design. Isuzu has done well to give the new D-MAX a very premium look and feel. The top-of-the-line LS-E 4×4 AT comes with brown leather seats, soft-touch plastics, premium-feeling buttons, an 8-speaker surround system, and an infotainment screen that is perfectly integrated into the center console. Moreover, there's a newly designed steering wheel that's obviously more elegant and functional. And to add more practicality, it comes with a 12V accessory socket, USB ports, and a lot of storage bins for your valuables. No more of that dull and utilitarian old cabin – the new D-Max is very luxurious on the inside.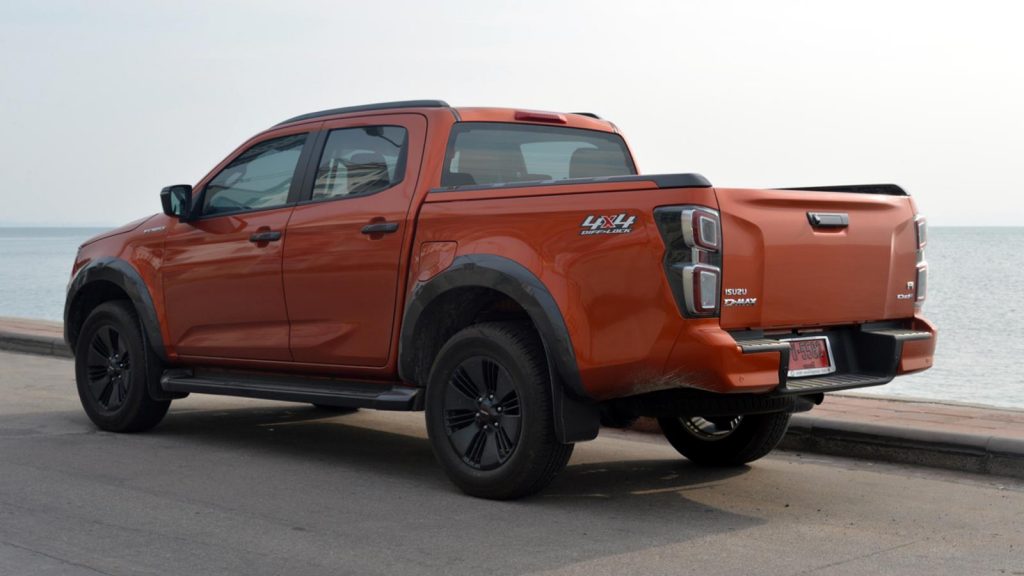 As for the engine, you may choose between the base 1.9-liter RZ4E diesel engine that produces a healthy 148 hp and 350 Nm of torque or the 3.0-liter Blue Power engine that churns out a healthier 187 hp and 450 Nm of torque. The current 3.0L engine is no longer the same as the previous model. The new engine is called 4JJ3-TCX and it has been drastically overhauled to produce a better power output than before. Both engines could either be paired with a 6-speed automatic with Sequential Shift and 6-speed manual gearbox.  And for an enhanced ride and comfort, the D-Max now features a double-wishbone suspension up front with coil springs and a larger disc-brake for a quieter and better stopping.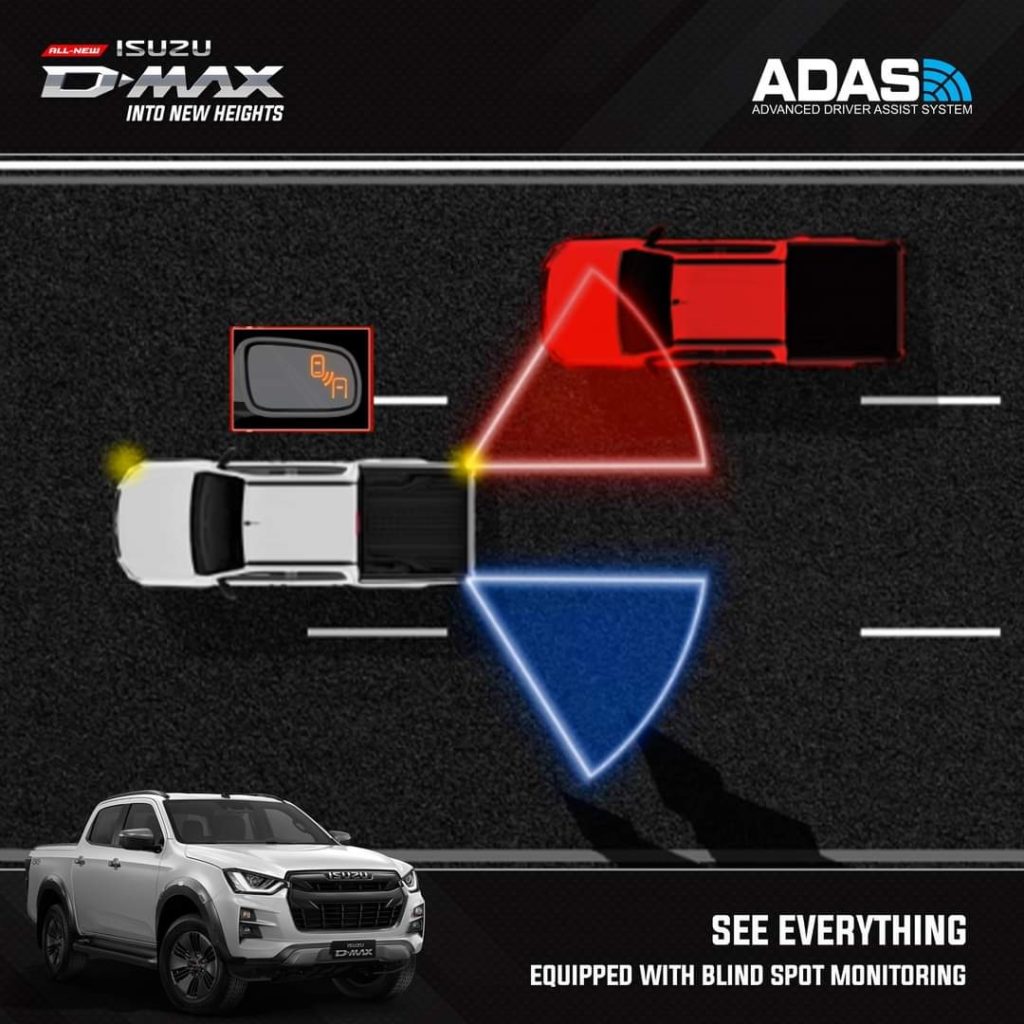 Of course, the new D-Max is not lacking in safety features. We are even surprised that it has safety features that you would only expect from European cars. For the first time, Isuzu D-MAX is equipped with an Advanced Driver Assist System (ADAS) that comprises of forward collision warning, autonomous emergency brake, turn Assist, misapplication mitigation, adaptive cruise control, manual speed limiter, automatic high beam, lane departure warning, blind-spot monitoring, rear cross-traffic alert, and multi-collision brake system. It's pretty unexpected for a D-Max, to be honest. We are more than happy with the Supplemental Restraint System (SRS) airbags, Anti-lock Braking System (ABS), Electronic Brakeforce Distribution (EBD), Electronic Stability Control, and Brake Assist that are also available to the D-Max.
2021 Isuzu D-Max Price Philippines
Interestingly, the price of 2021 Isuzu D-Max in Thailand ranges from Php 841,000 to Php 1,790,000. While in the Philippines, the price ranges from Php 857,000 to Php 1,825,000. That's not a huge difference even though the Isuzu D-Max is made in Thailand.
Comments (2)