Ford's Ranger Raptor has been selling well in the Philippines, which is why the American manufacturer is upping the ante by offering the Ford Ranger Raptor X to the local market. Originally Europe-exclusive, the special edition variant will arrive on our shores starting July 2021.
"The Ranger Raptor X leverages on the immense success of the Ranger Raptor in the market as we continue to boost our 4×4 truck lineup and reach a new group of performance pickup enthusiasts who are into aesthetic modifications," shares Michael Breen, managing director of Ford Philippines.
In 2019, the Ford Ranger Raptor garnered over 40 percent of total Ranger sales in the Philippines. The Philippines has become the leading contributor in total Ranger Raptor sales across ASEAN markets with a 64 percent share and across Ford's International Markets Group with a 37 percent market share over the past years. As a result of this success, Ford Philippines has decided to bring in the special edition Raptor X. They have confirmed that the truck will be available in our market starting July 2021, although only 200 units will be sold throughout the year.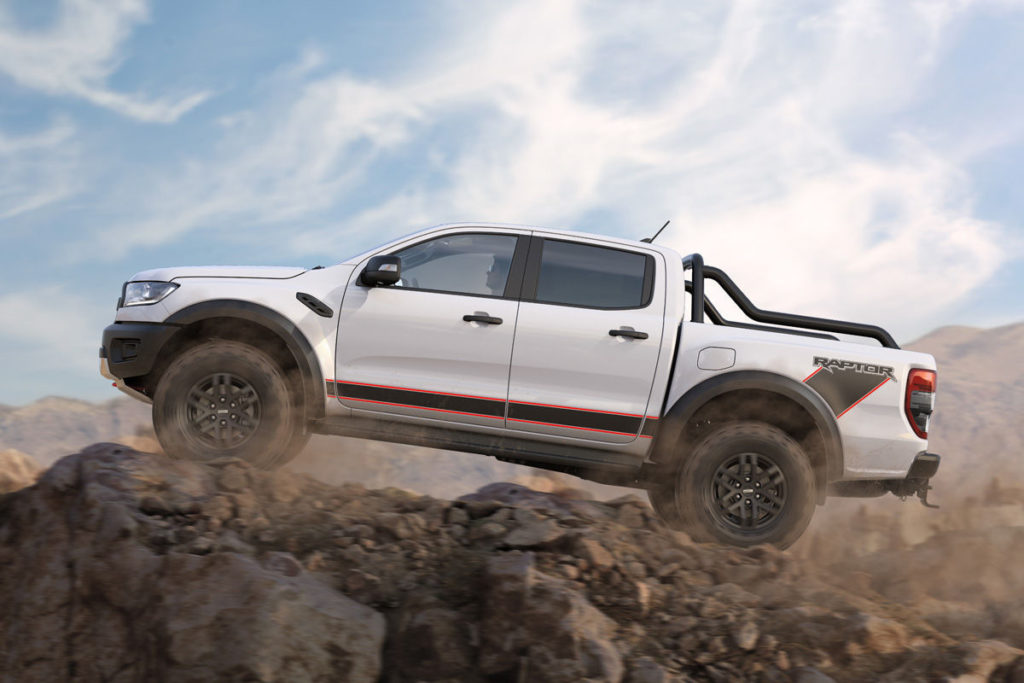 The Ranger Raptor X was developed by Ford Performance. It features visual enhancements inside and out. There's no difference in terms of performance as it is still equipped with the same old 2.0-liter bi-turbo diesel engine with a 10-speed automatic gearbox. The said visual enhancements include few accessories such as the red tow hooks up front and extended sports bar out back. There are also exterior decals all around the truck and the door handles, bumper cover, tailgate handle, and fender vents have been given a matte black finish.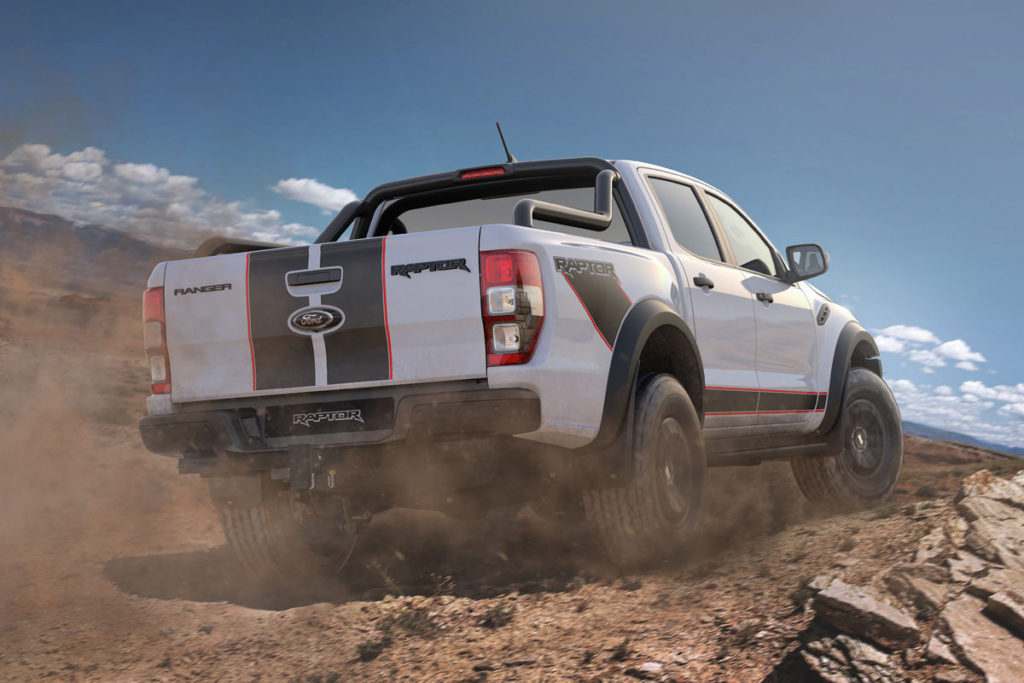 The market price will be at P2,038,000. For comparison, the regular Ranger Raptor is priced at P1,998,000. Available colors will be Arctic White, Conquer Gray, and Performance Blue.
Comments (0)