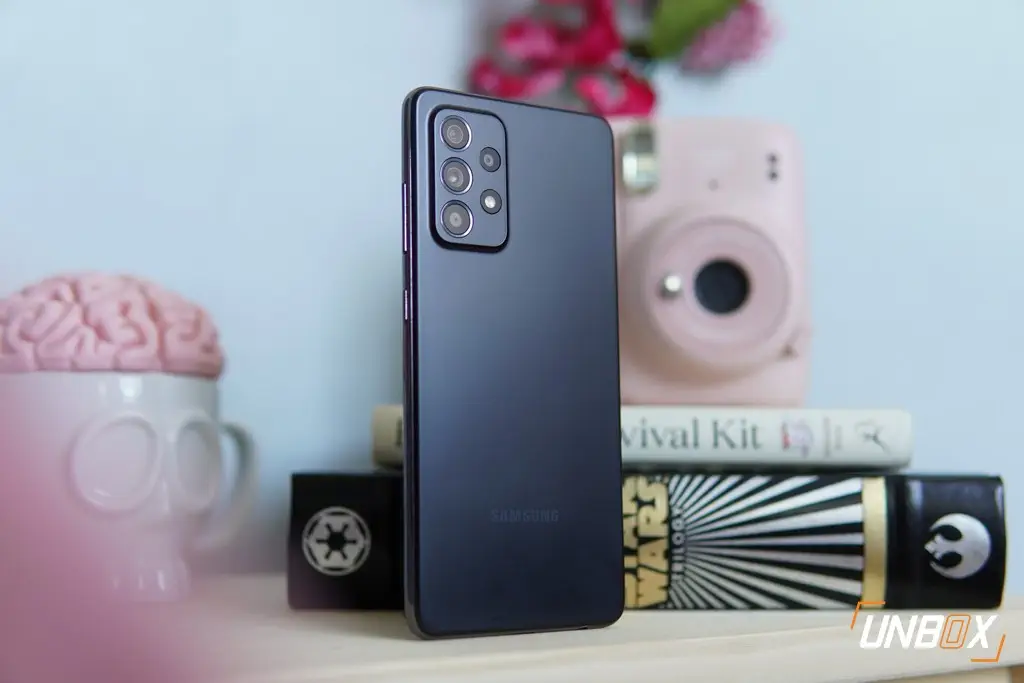 Samsung has been a stalwart in the smartphone market for a very long time and, in recent reports, they're still the top brand here in the Philippines. While the biggest waves they made in 2021 were caused by the Galaxy Z Fold 3 and Galaxy Z Flip 3, their A Series has always offered an affordable alternative with premium experience.
One of these devices is the newly launched Samsung Galaxy A52s 5G: a device known for its Awesome 5G, Awesome Speed. But, does this premium mid-range phone have the speed you need?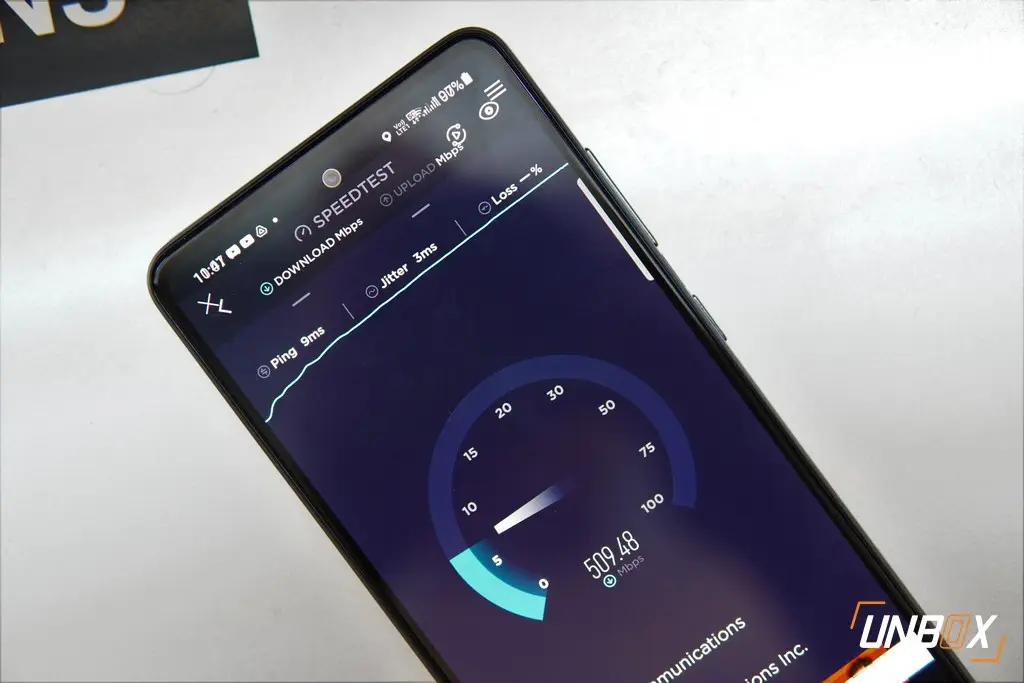 Blazing Fast 5G Connectivity
5G has gone from industry buzzword to reality in the last couple of years and we're seeing that our local telcos are hard at work, trying to cast a wider net. Tapping into faster speeds — especially in our current climate — is invaluable and this is why the Samsung Galaxy A52s 5G could be a great option for you.
We ran a couple of speed tests at the heart of BGC, where we achieved max download speeds of 509Mbps and upload speeds of 76.3Mbps. At home in Paranaque, we still managed to get around 100Mbps for downloads and 20Mbps for uploads, which is still fairly decent.
Whether it's for quick meetings that you have to take on your phone or even if you have big files to upload on the go, the Galaxy A52s 5G definitely delivers on its promise of Awesome 5G connectivity.
Of course, that's all going to depend on your area but it's great to know that the phone you have won't be a factor.
Speed for Both Work and Play
To enjoy that fast connection, we need an equally zippy processor to power the device and Samsung has chosen one of the go-to mid-range processors available in the market right now — the Qualcomm Snapdragon 778G 5G processor. They even paired this with 8GB of RAM and 256GB of storage.
If 256GB just isn't enough space for all your photos, apps, and media, the Galaxy A52s 5G is still expandable to up to 1TB so you can download to your heart's content.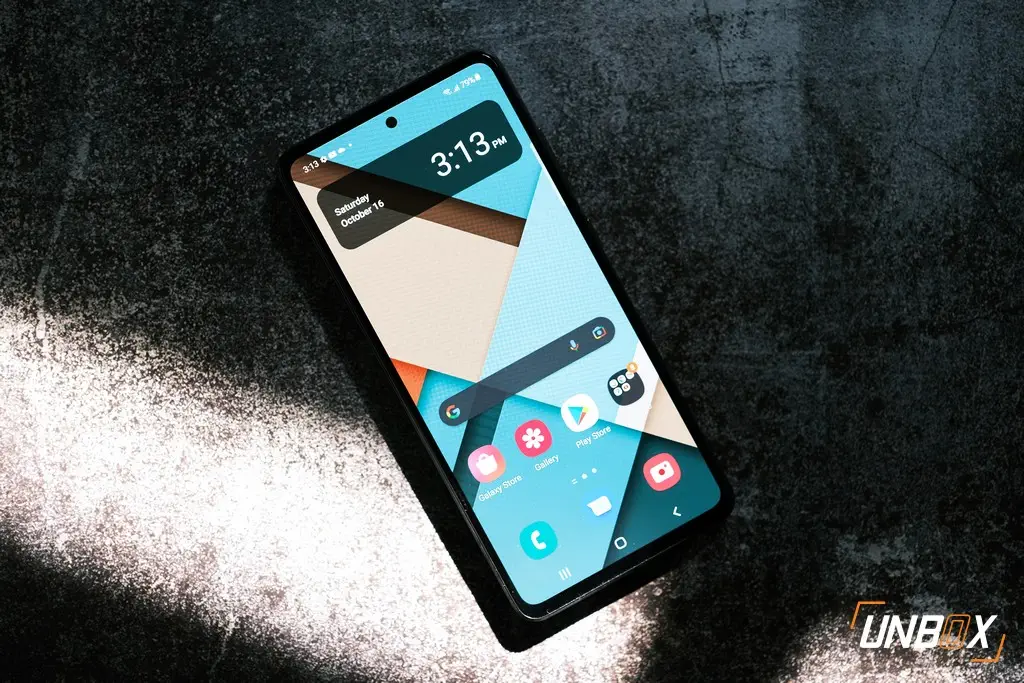 In terms of performance, the Snapdragon 778G 5G processor has the right amount of oomph for what you would need daily. If you need to get things done on the go without a trusty laptop, this device can be your workhorse. If you just want to kick back and play a few games before that next zoom meeting, this can definitely handle popular titles available on the Google Play Store.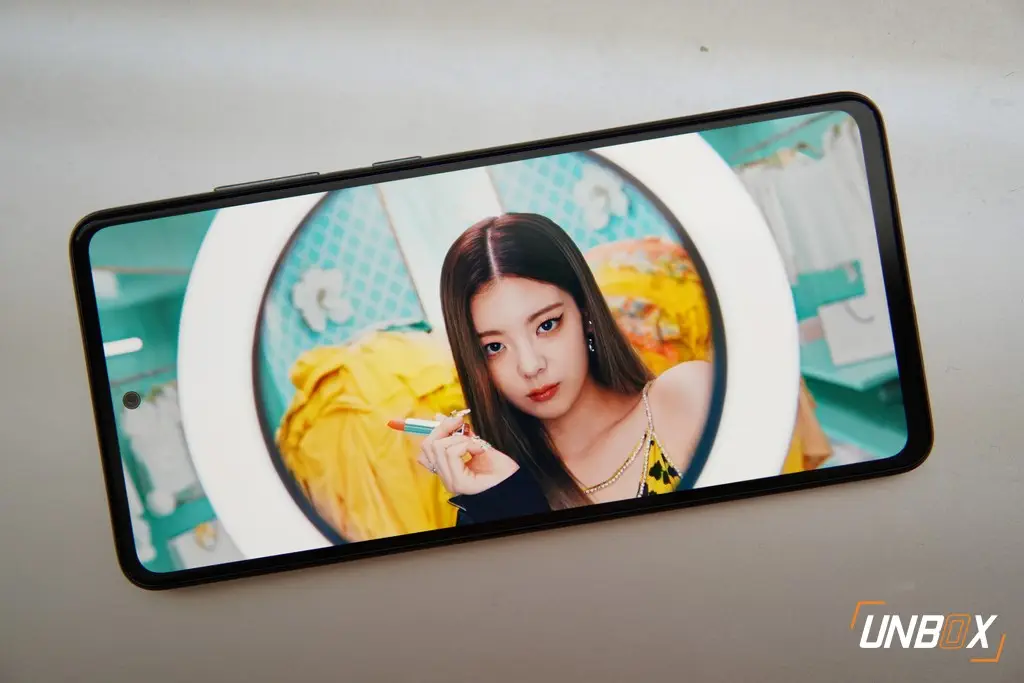 You'll also be hunkering down or enjoying your downtime with a fantastic 6.5-inch FHD+ sAMOLED display with a 120Hz refresh rate for a smoother mobile experience.
Battery to Keep Up with Your Pace
Of course, having access to the 5G network and muscle under the hood would be rendered useless if you ran out of juice. Thankfully, the Samsung Galaxy A52s 5G has a 4500mAh battery that can carry you through the day.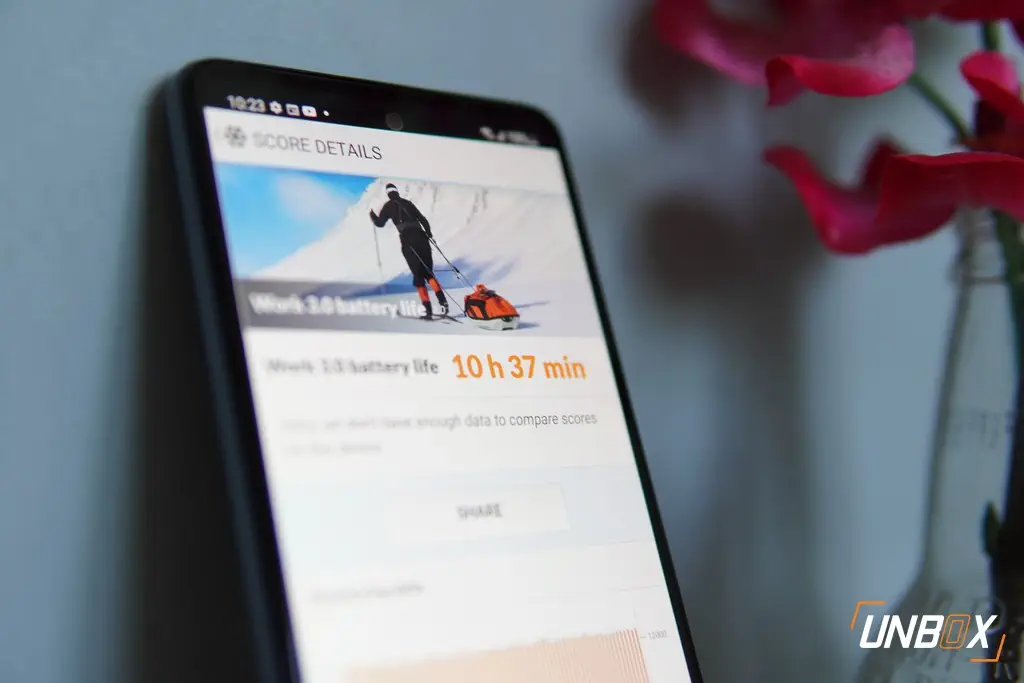 We ran our standard benchmark tests to see how long it would last and the phone was able to clock in at 10 hours and 37 minutes. In real-world tests, it's enough for an entire day of moderate use of browsing through the web, thumbing through feeds, watching videos, and playing a few games in between work. That's with a mix between using the mobile network and WIFI connectivity.
When you do have to top up, the Galaxy A52s 5G also supports 25W fast charging. It's able to top up the device at a good rate going from 17% to 56% in our 30-minute charge tests, which is nothing to scoff about.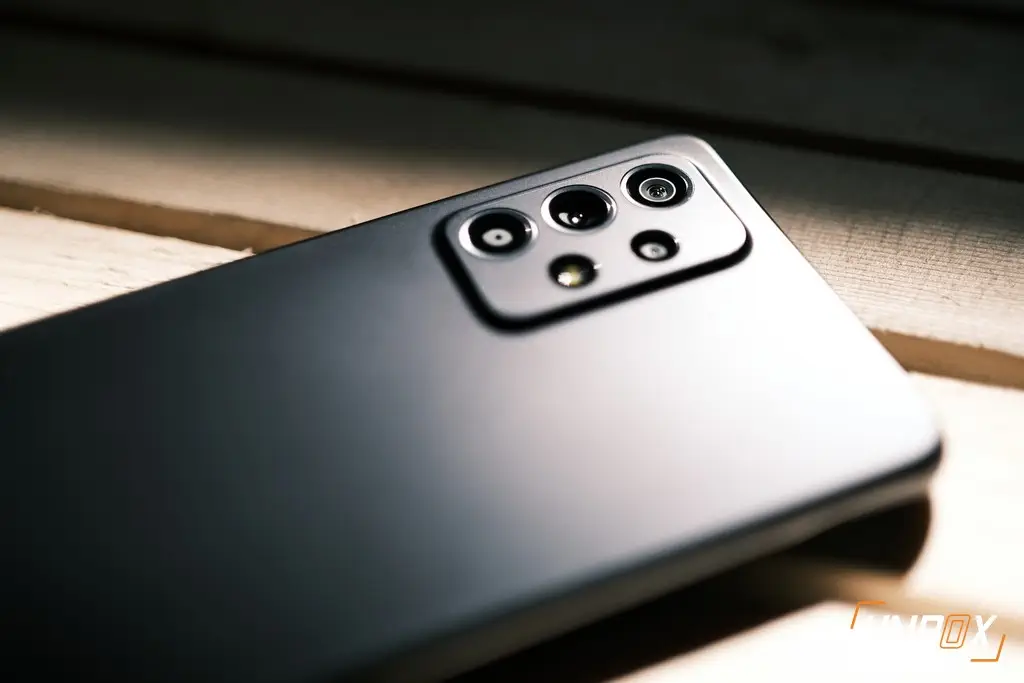 Excellent Perks and Features
While Samsung may be selling speed with the Galaxy A52s 5G, it's also nice to know that it has a ton of features should you feel the need to slow down and capture special moments. From what we've been seeing it has an excellent quad-camera setup that allows you to take fantastic snaps. Headlining those cameras is a 64-megapixel main shooter with an aperture of f/1.8 that also has Optical Image Stabilizer or OIS to help you take better snaps in low-light. Paired with that camera is a 12-megapixel ultra-wide to give you more versatility and an easier way to take landscapes. It also has a depth sensor and macro camera, which are both 5-megapixels, plus a 32-megapixel front camera. The Galaxy A52s 5G also has all the staple Samsung camera features, which includes Single Take to make it easier to get a variety of content for your feed, plus Fun Mode and Filters to spice up the photos you take.
For ease of mind, the device also has an IP67 rating for water and dust resistance that can withstand accidental spills, a quick dip in the pool, or when you're caught in the rain without an umbrella.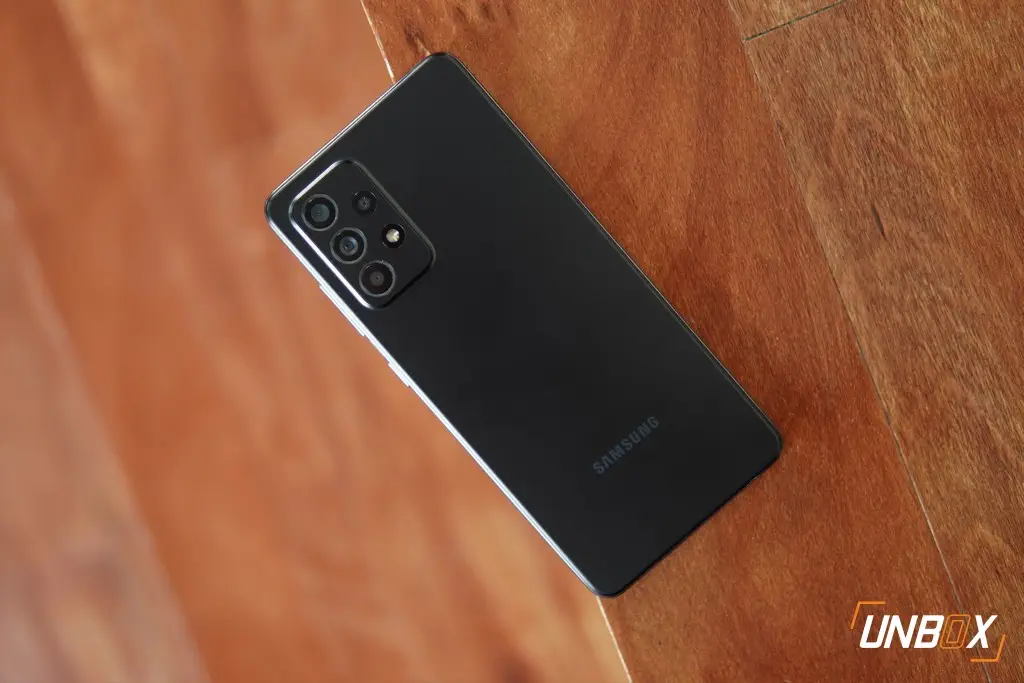 Samsung Galaxy A52s 5G Pricing and Availability
The Samsung Galaxy A52s 5G is priced at Php 22,990 for the 8GB RAM/128GB ROM model, while the maxed-out version with 8GB RAM/256GB ROM is at Php 24,990. It is currently available via Samsung Online Store, Samsung Experiences Stores, and authorized resellers. It's available in several colorways: Awesome Black, Awesome Mint, Awesome Violet, and Awesome White. The Awesome Violet and Awesome Mint are online-exclusives for the 128GB while the Awesome White is available exclusively online for the 256GB.
Comments (0)