Review Verdict: The Samsung Galaxy Z Flip3 5G for the Philippines is undoubtedly better than ever. They've made several key improvements to make the form factor even better this year and the fact that they were able to lower the price definitely makes the compelling foldable from the brand. It may not be for everyone and it's still not the perfect device but Samsung really hit out of the park with the Flip this year.
The Samsung Galaxy Z Flip3 5G is priced at Php 52,990 for the base model with 8GB of RAM and 128GB of storage. If you want double the storage, it's at Php 56,990 with 8GB of RAM and 256GB of storage.
Pros
Larger, More Useful Cover Screen
Improved Build Quality
Cheaper Price Compared to Last Iteration
Cons
Poor Battery Life
Noticeable Dip in the Crease
Samsung Galaxy Z Flip3 Philippines Specs:
Snapdragon 888 processor
8GB LPDDR5 RAM
128GB/256GB UFS 3.1 storage
6.7-inch Full HD+ Dynamic AMOLED Infinity Flex Internal Display, 120hz adaptive refresh rate
1.9-inch HD+ Super AMOLED External Display, 260×512 resolution
12-megapixel f/1.8 main camera with OIS and Dual Pixel AF, 12-megapixel f/2.2 ultra-wide-angle camera
10-megapixel f/2.2 selfie camera
4G, LTE, 5G
WiFi 6, Bluetooth 5.2, GPS
Side-mounted fingerprint scanner, IPX8 Rating
3300mAh battery
15w fast charging
Android 11, One UI 3.1
Samsung has been on a quest to make the best foldables ever since they introduced the first version of the Fold in 2019. While they made strides with the Fold last year, it was the Flip that stole hearts with its clamshell design that was throwback to simpler times. This year the Flip3 has received its fair share of praise but is it the right device for you?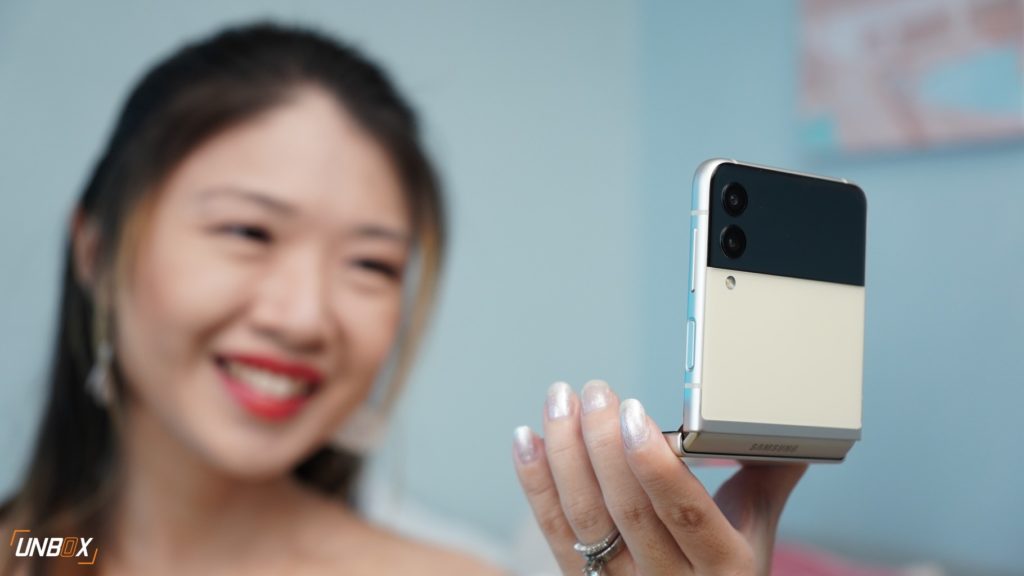 Design
Samsung tossed around a lot of marketing terms to let us know that they've found the answer to the questionable build quality of foldable devices. We heard things like Armor Aluminum and Gorilla Glass Victus to boost the durability of the Flip this time around. While we haven't seen it run through JerryRigEverything's gauntlet of torture for this phone, we definitely felt the difference.
It might be a familiarity with foldable devices altogether but we felt more confident opening the Flip multiple times during the day to get things done. And while we haven't been brave enough to test out the IPX8 rating ourselves, there are a few videos on YouTube that prove that it does hold up against a quick dip in the pool.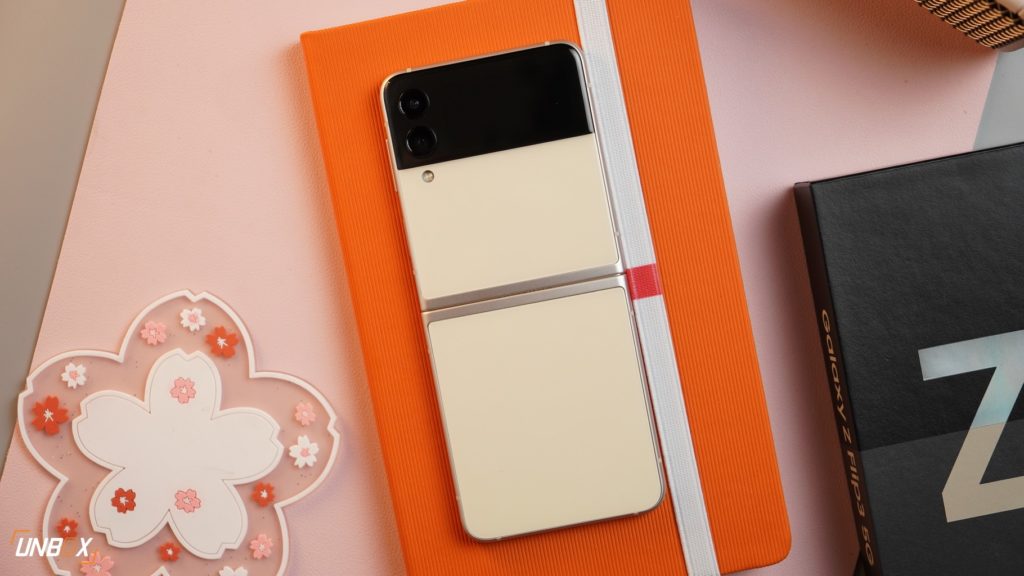 There are still a few question marks for its long-term durability, of course, but as of this moment, Sammy does get thumbs up when it comes to the Flip3's build quality.
As for its overall design, we have to give them props for making the cover screen a lot larger this year to make it more usable and, while it may be subjective, we are fans of the two-tone treatment Samsung has given the Flip but we do wish that they offered more matte finishes since it's only the Phantom Black that has it.
The glossy finish also makes the device extremely slippery as well so you definitely want to avoid placing it on uneven surfaces because this has slipped off our wireless charger a couple of times.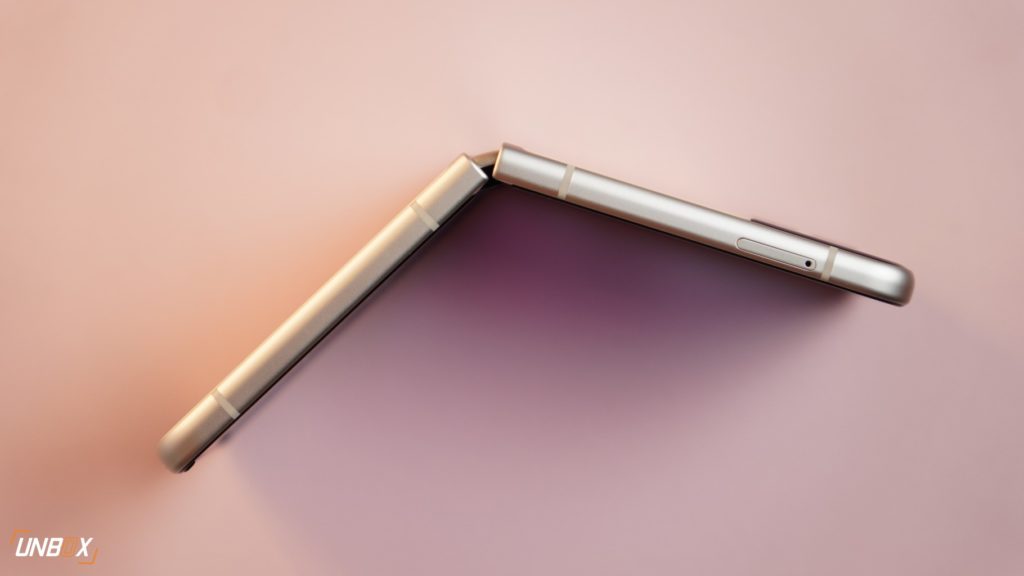 The biggest issue we have with the design is actually with the side-mounted fingerprint scanner, which is placed slightly higher when the phone is flipped open. We understand that having it lower would put it a tad too close to the hinge itself but it will require a work around so you can unlock your phone without having to slightly adjust your hands to make sure your thumb hits its mark.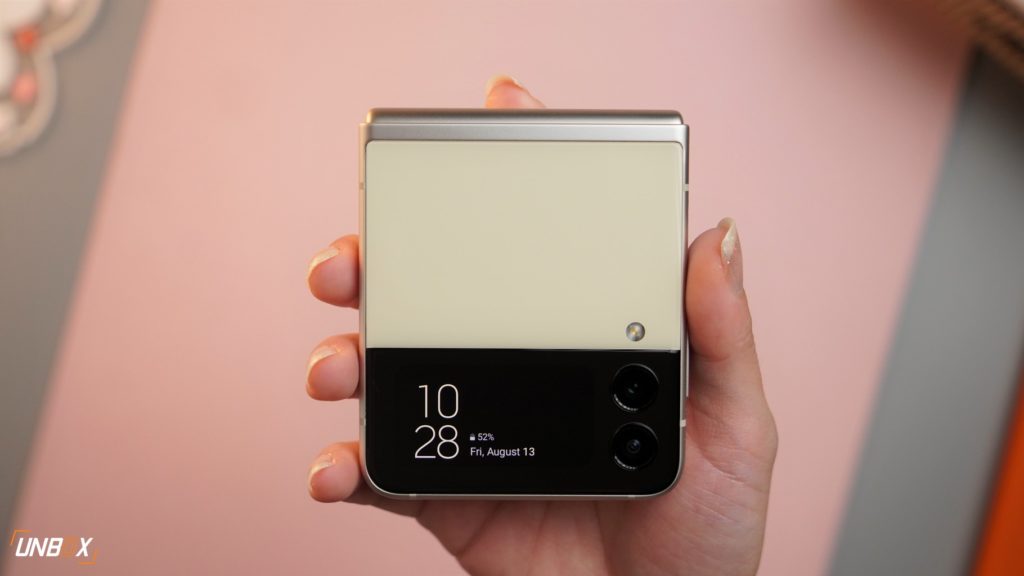 Display
We've already touched on the Cover Screen earlier but we can't emphasize enough how making it slightly larger has improved how you interact with it. It's a lot easier to take note of notifications that need your immediate attention or those you can ignore for later so you can concentrate on your work.
Of course, having a bigger screen so you play less of a guessing game as you frame yourself using the main cameras of the Flip is a huge bonus as well.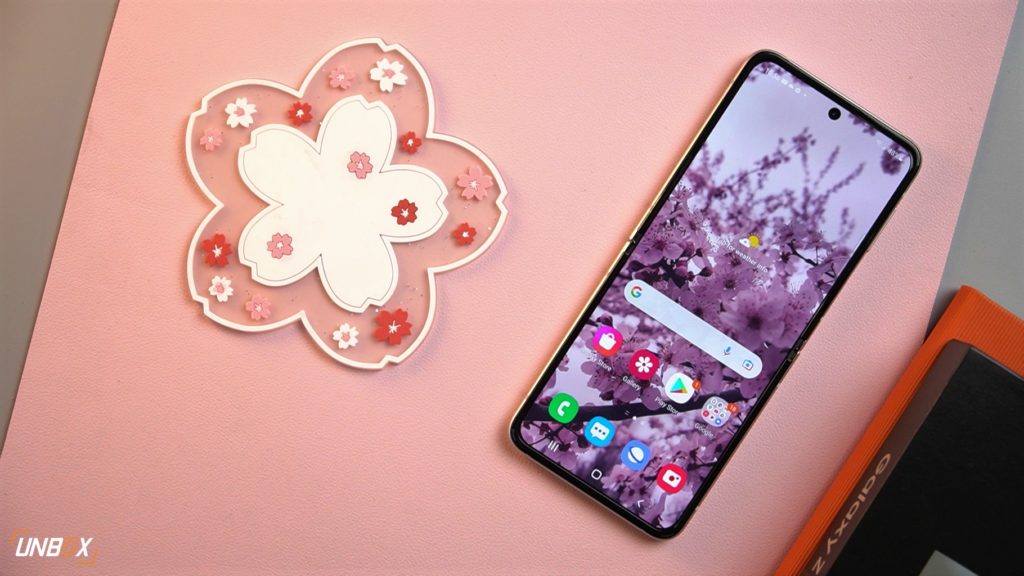 The main display of the Samsung Galaxy Z Flip3 5G has been given the 120Hz treatment this year with a 6.7-inch Dynamic AMOLED 2x panel. The picture quality is as fantastic as ever on this phone that makes watching videos on it or just scrolling through our Instagram feeds really enjoyable.
While we do appreciate the silky smooth animations that the higher refresh ads to the experience with the device, it does cut a lot into the phone's battery life but we'll get more into that later.
To those of you who are wondering, yes, that crease is still there. It's a little easier to ignore if you're using the device dead on but look at it off axis and you'll definitely see it. More than the look though, it's the feel of the crease that bothered us.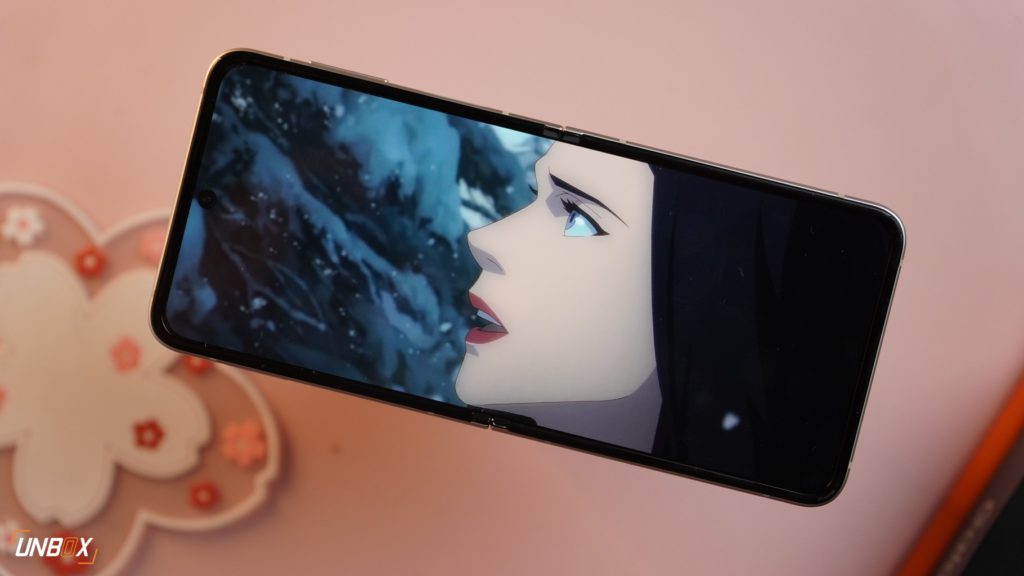 More often than not, we do use the bottom half of the Flip to navigate through the device but when we find ourselves reading through long form content and having to swipe up a bit more, you do get a very noticeable dip in the screen. It doesn't really interfere with performance but it is still slightly jarring despite having used this phone for quite a bit.
The dual speakers of the Flip is also a point of improvement in terms of consuming content but it pales in comparison to the ones that we experienced on the S21 Ultra though. Understandable given the limitation of the form factor but still well worth noting. You can check out the quick comparison in the video above.
Cameras
While we are seeing more and more cameras on other devices, the Z Flip3 has a total of three and, in our book, they're all you really need. You have two 12-megapixels shooters beside the cover screen, which are protected by Gorilla Glass DX. You have your standard wide angle lens and an ultra wide camera. The camera on the main display is at 10-megapixels.
To be honest, these aren't the best of the best Samsung can offer as of the moment — that title still belongs to the S21 Ultra — but the shooters on the Flip are still pretty good. You do still get a lot of detail in shots and colors turn out well enough but we have noticed that the dynamic range on the Flip is a little lacking. We would still gladly post the results on our feeds though.
The 10-megapixel camera on the main display does a decent job too but we do see some loss of detail when we're indoors and it does have a little trouble in low-light.
We would be very surprised to see the Z Flip3 top the DxOMark charts but the form factor and the many ways you can use the camera does make up for it a tad.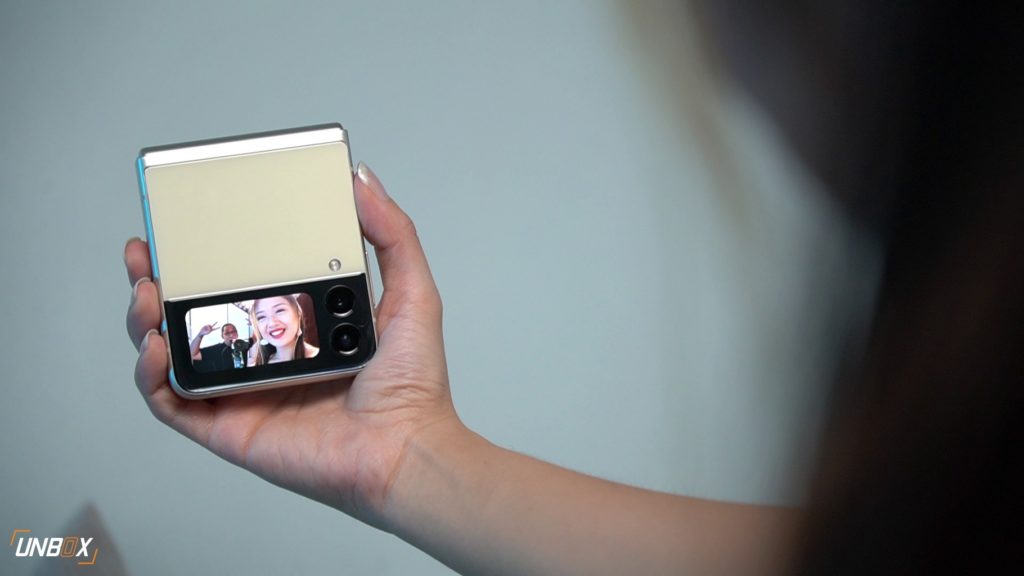 Performance
At the heart of the Z Flip3 5G is a Qualcomm Snapdragon 888 process and our unit has 8GB of RAM and 128GB of storage. We're pretty sure some of you gave out a sigh of relief when you found out that they went with Qualcomm for the new foldables.
This device had more than enough for what we do on a daily basis and the 8GB of RAM handles multitasking on this phone like a charm as well. We advise you to choose correctly for your storage needs though as it is non-expandable but the base model had more than enough space for us.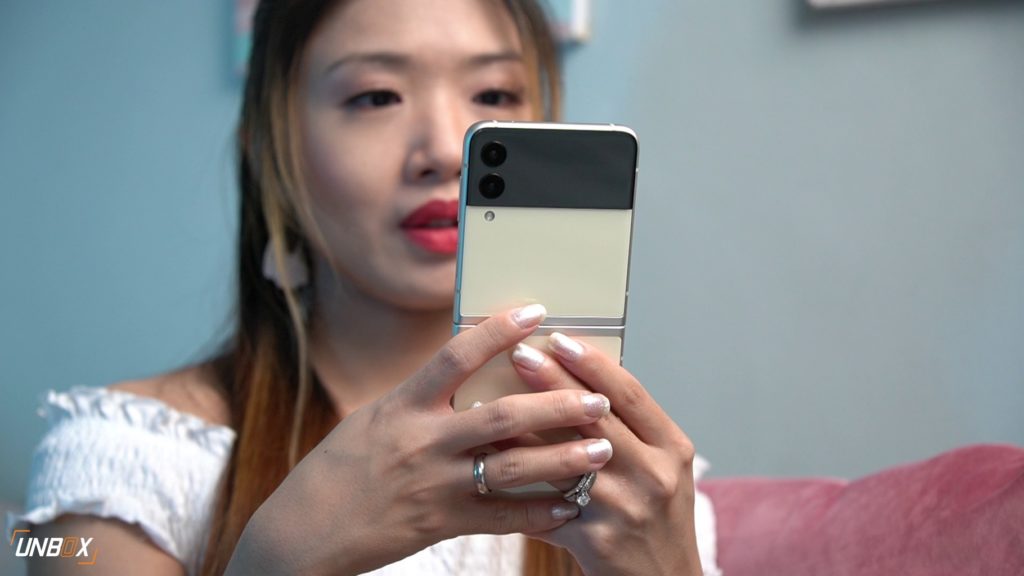 If there's something to complain about with the Z Flip3 5G, it's really the battery life and it really is a product of having the form factor like this. It's 3300mAh so we found ourselves reaching for the charger at the end of our 9 to 5 and sometimes even sooner if it was a particularly busy day with a ton of email plus back and forth for coordination.
More than the capacity though, we really wished that Samsung would once again venture into looking into faster charging speeds as the Z Flip3 is pegged at 15W when you're wired and 10W for wireless. Even the 25W that they offer on their other devices would have been welcome here but alas, you do have to wait a bit to get this fully topped up.
Also, again, if you're planning to charge this device wirelessly, make sure you have it on a level surface.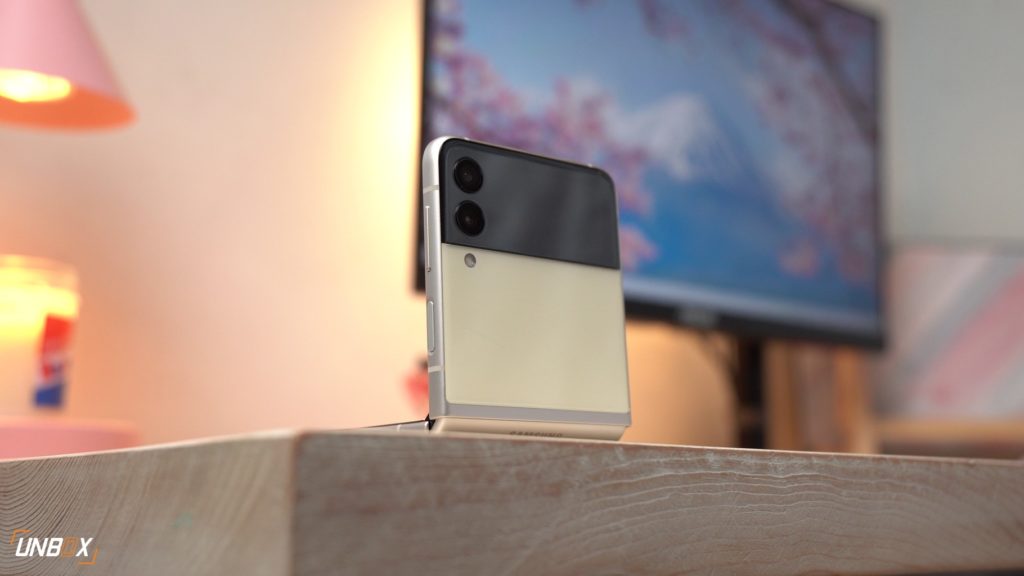 Wrap Up and Conclusion
Yes, the Galaxy Z Flip3 5G does have its weaknesses that we found in our review in the Philippines, and Samsung still has some work to do to improve on both the Fold and the Flip but we would still recommend this device wholeheartedly to those of you who have the budget and have been looking into getting a foldable device.
It's a really good phone. It's not perfect but it is one of the best foldables we've seen so far. Add to the fact that while it is still quite the investment to get one of these, they've somehow made it more affordable this year despite all the upgrades.
Again, it's not going to be for everyone but we understand the undeniable appeal this may have on certain people who are willing to overlook the compromises for the form factor.
Samsung Galaxy Z Flip3 5G Review Price Philippines
The Samsung Galaxy Z Flip3 is priced at Php 52,990 for the 128GB variant and Php 56,990 for the 256GB variant.