The Sony Playstation 5 (PS5) had its release in the Philippines just in time for the 2020 holiday season. It came packing with updated hardware and a solid supporting platform, leading to tremendous hype for its launch. Unfortunately, most people couldn't get one of these under their Christmas trees because of limited PS5 supply to distributors in the Philippines, a fact that was exacerbated by a tedious pre-ordering process. It's been almost a year since then. Has the situation changed?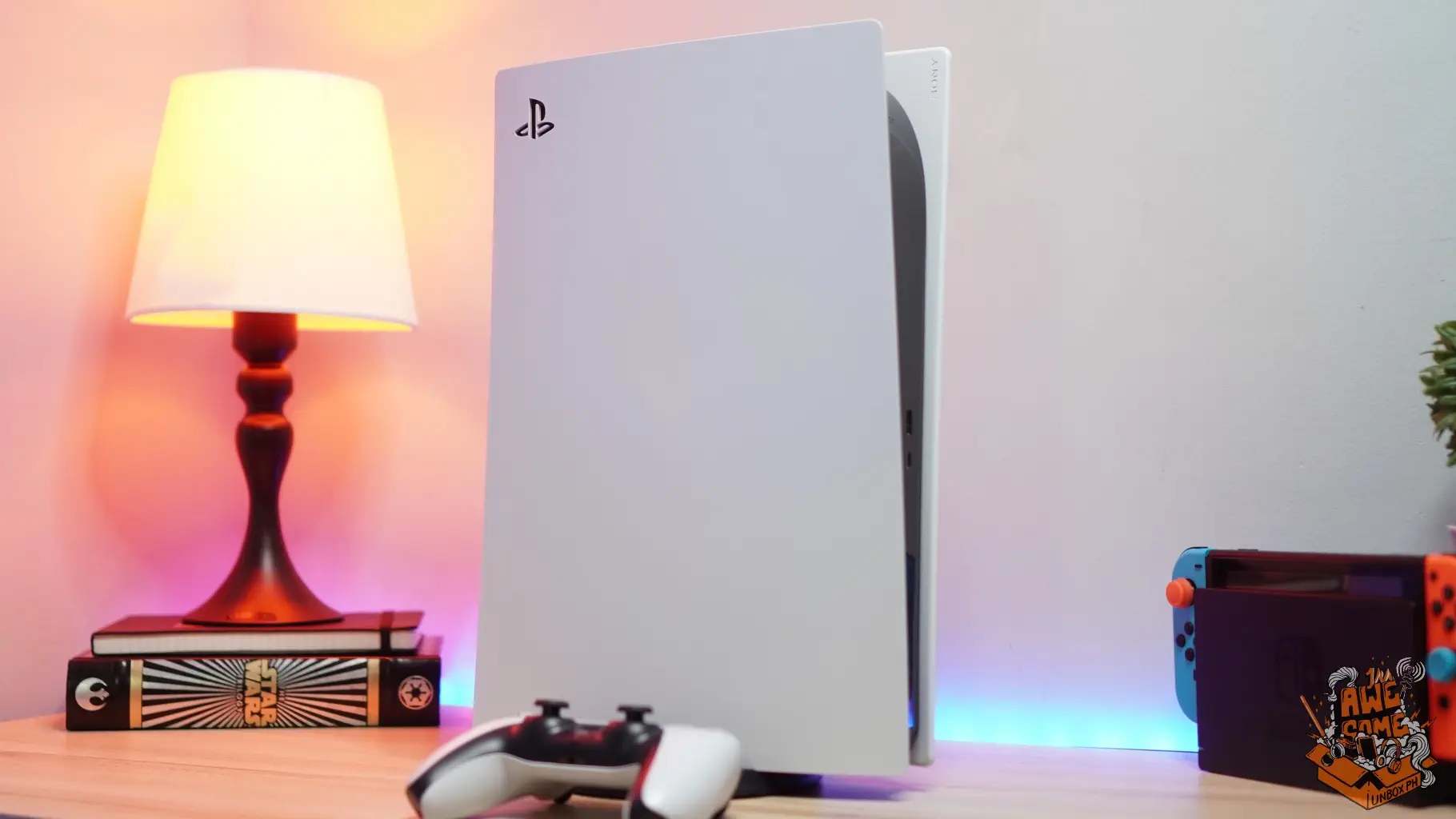 As we all know, the COVID-19 pandemic resulted in quarantine restrictions, with most offices and schools taking to work-from-home setups. This decision catapulted the demand for computers and laptops to unprecedented highs. While that's all well and good for the industry, supply hasn't quite kept up – and that's why we currently have the global chip shortage. All pieces of technology in 2021 have chips imbued in them, and the semiconductor shortage is the bottleneck for all pieces of technology being produced nowadays.
In times of shortage, we have asset prioritization. Gadgets vital to business and learning, such as computers and laptops, will be given a higher share of the available supply as compared to entertainment devices. The Playstation 5 falls into the latter category. Simply put, Sony can't make enough to fill the demand.
There end up being 2 major ways to acquire a PS5 with the current supply problems in the Philippines; pre-orders with retailers, or resellers.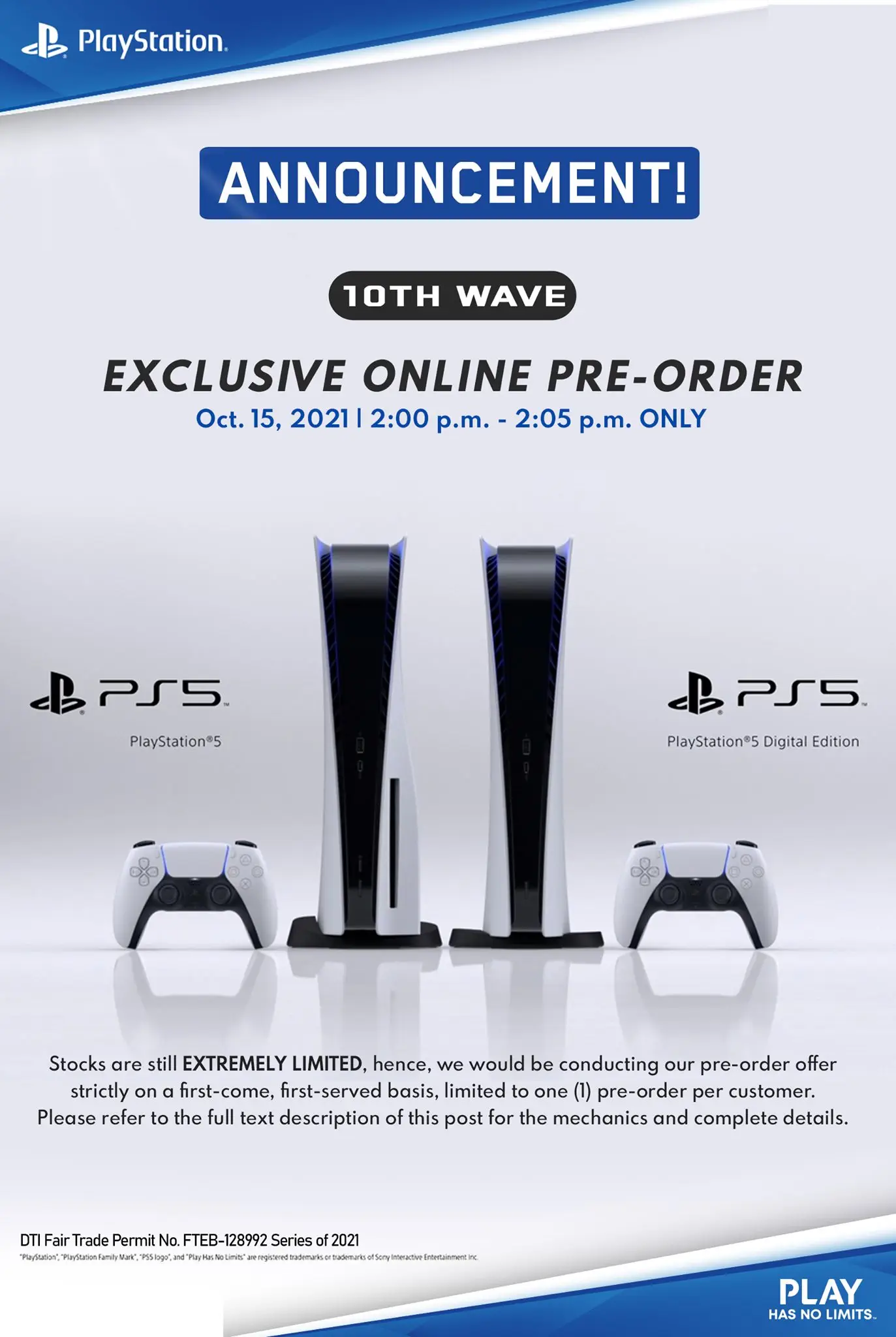 The pre-order system works in either a first-come-first-served format or a raffle. The former comes in waves and is usually catered to those who are eligible from the previous round/s but were unable to secure units. The latter means there is a randomized chance of winning the opportunity to buy the console. These methods usually allow you to bring home a PS5 for the suggested retail price of Php 23,990 for the digital version and Php 27,990 for the disc version. However, chances are slim, and rumors have recently emerged about insiders gaming the system.

Resellers meanwhile are self-explanatory. While a few of these people were just lucky enough to snag more consoles than they needed, some have made a business out of hoarding and selling PS5 units in the Philippines. It can be quite profitable since the units are now starting at a floor price of around Php 34,000 for the digital version and even higher for the disc version. Some resellers will sell for a little bit less but only in a set of pre-included games, controllers, and other accessories – bringing the total to the Php 50,000 mark. While there may be some allegations regarding the methods in which these resellers acquire PS5s, at the end of the day an original unit falls into buyers' hands. These are the fundamental economic principles of supply and demand at play.
What's next?
In around Q3 of 2021, Sony announced that they managed to secure more chips and are projected to meet their sales target of around 14 million PS5s in its first fiscal year. Should this be true, then we can expect a surge in restocks by the time the Christmas season arrives this 2021.
However, there's no guarantee that the Philippines will receive a significant portion of the restocked PS5 consoles given that it's a worldwide drought. It's best to follow our website and Facebook page – as well as Datablitz and other gaming distributors for updated news. Having lightning-quick hands to hit that add-to-cart button would greatly help too.
For now, you can enjoy that unboxing experience through our post. 
Comments (0)