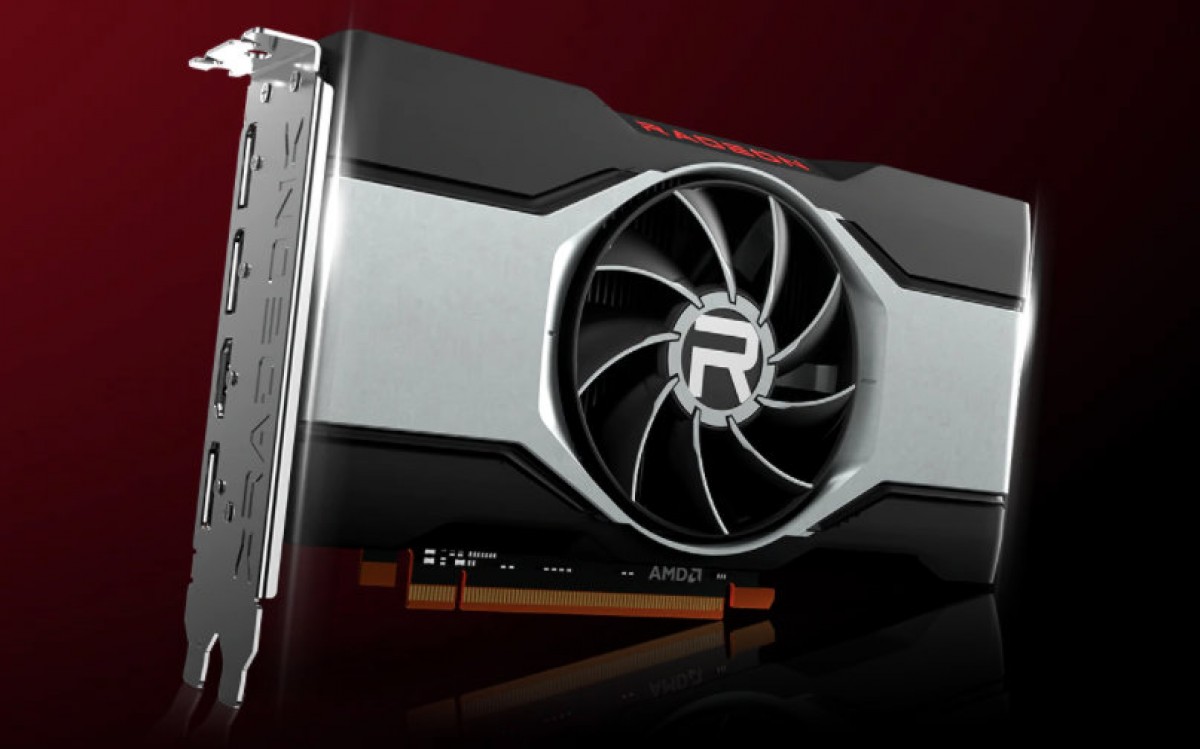 Despite already announcing the Radeon RX 6600XT last July, AMD pulled a surprise by announcing that consumers can buy the Radeon RX 6600 from AMD board partners ASRock, ASUS, Gigabyte, MSI, PowerColor, SAPPHIRE, XFX, and Yeston at global etailers/retailers. With an official SRP of $329(~Php 16.7k), the RX 6600 is $50 more affordable than the RX 6600XT, giving PC builders more GPU options.
While the Radeon RX 6600 features the same GPU die as the more expensive 6600XT, it comes with 28 compute units instead of 32. It also has a lower 2491MHz boost clock speed and 2044MHz game clock, which result in 8.93 TFLOPs peak single-precision performance (vs. 10.6 TFLOPs on the RX 6600 XT). Both the RX 6600 and RX 6600XT come with 32MB Infinity Cache and 8GB of GDDR6 memory, though the non-XT model has a lower 14Gbps speed (vs 16Gbps on the 6600XT), along with a lowe 224GB/s memory bandwidth (vs 256GB/s on the 6600XT).
The RX 6600 will also utilize a PCIe 4.0 x8 bus speed like its XT sibling but will have a lower power rating at 132w compared to 160w on the XT version.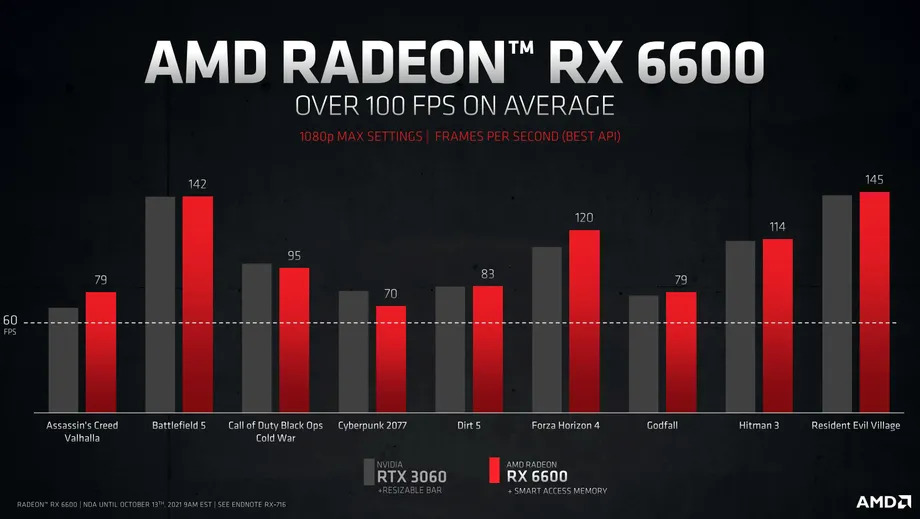 With the RX 6600's price point and features, AMD claims that their latest GPU can outperform the NVIDIA RTX 3060 with roughly the same SRP. However, like with all GPUs launched as of late, the biggest question here is availability. With the ongoing chip shortage, getting your hands on practically any GPU at retail is going to be a challenge.
Comments (0)