Google has made Android 12 official by announcing its first beta build. To be made available to Pixel phones starting today (and other phones–more on that later), Android 12 touts the biggest design makeover in Android history.
"Android 12 builds on everything you love about Android and focuses on building a deeply personal phone that adapts to you, developing an operating system that is secure by default and private by design, and making all your devices work better together," Android and Google Play VP for Product Management Sammer Samat said.

Building on giving users a more personal experience, Android 12 lets you completely personalize your phone with a wide color palette and a new set of widgets. Chief among these new widgets include a superimposed clock and a revamped weather widget. To make your color selection easier, Android 12 can apply the best possible color palette based on the wallpaper you choose.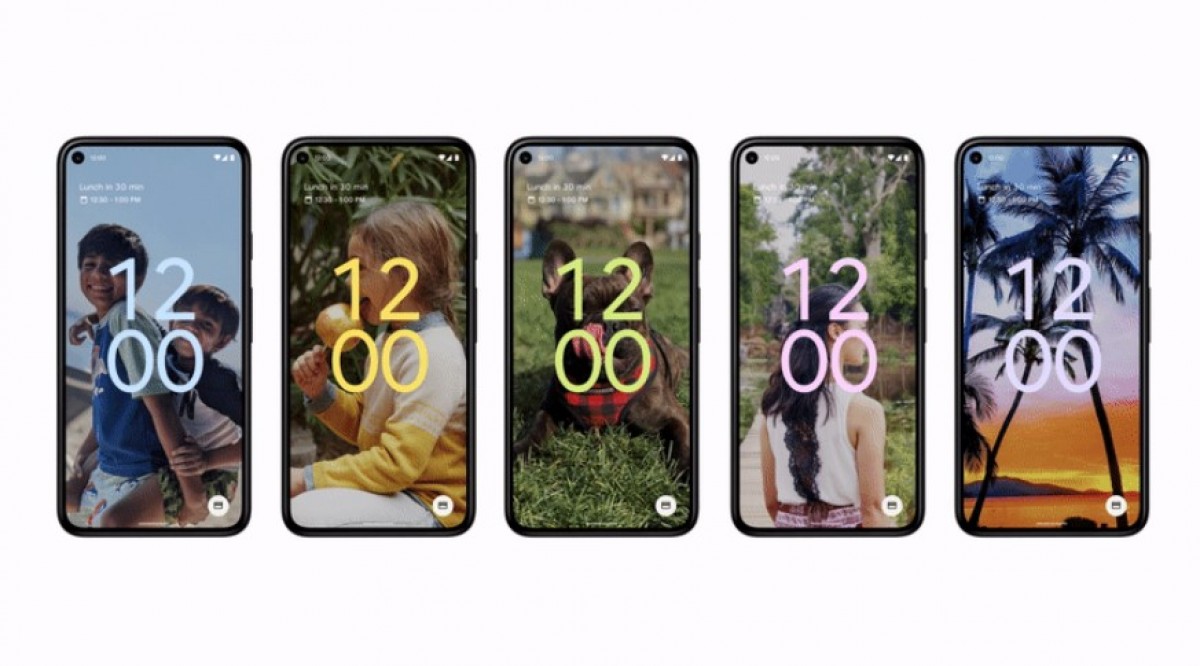 With all those new personalization options and widgets, Google tweaked Android's core system services to reduce CPU usage by as much as 22% and reduce the usage of a phone's big CPU cores by up to 15%. Google claims that these under-the-hood tweaks will improve transitions and animations, making the overall experience smoother.
Other makeover touches are evident with the notification shade, where Google completely redesigned the way to interact with app notifications and quick settings. From the beta builds, the quick settings are made more straightforward and less cluttered compared to previous Android versions–Android 11 included.
Privacy remains to be a top priority for Google, and Android 12 adds a Privacy Dashboard to give you a quick overlook of all your permission settings. Like with the latest version of iOS, you also get an indicator on the status bar if an app is using your camera or microphone. On top of that, Google also added privacy-specific toggles under the quick settings menu.
Android 12 Official Availability
Aside from Pixel phones, realme and OPPO confirmed that the GT and the Find X3 Pro will be one of the first devices to have access to Android 12 Beta 1. The Find X3 Pro will have a wider access availability, as developers from Australia, New Zealand, Singapore, Taiwan, or China will be able to get first dibs on Android 12.
Other eligible devices include the vivo iQOO 7, TCL 20 Pro 5G, OnePlus 9 and 9 Pro, ASUS ZenFone 8, ZTE Axon 30 Ultra 5G, and Xiaomi Mi 11, Mi 11 Ultra, Mi 11i, and Mi 11x Pro.
Comments (0)