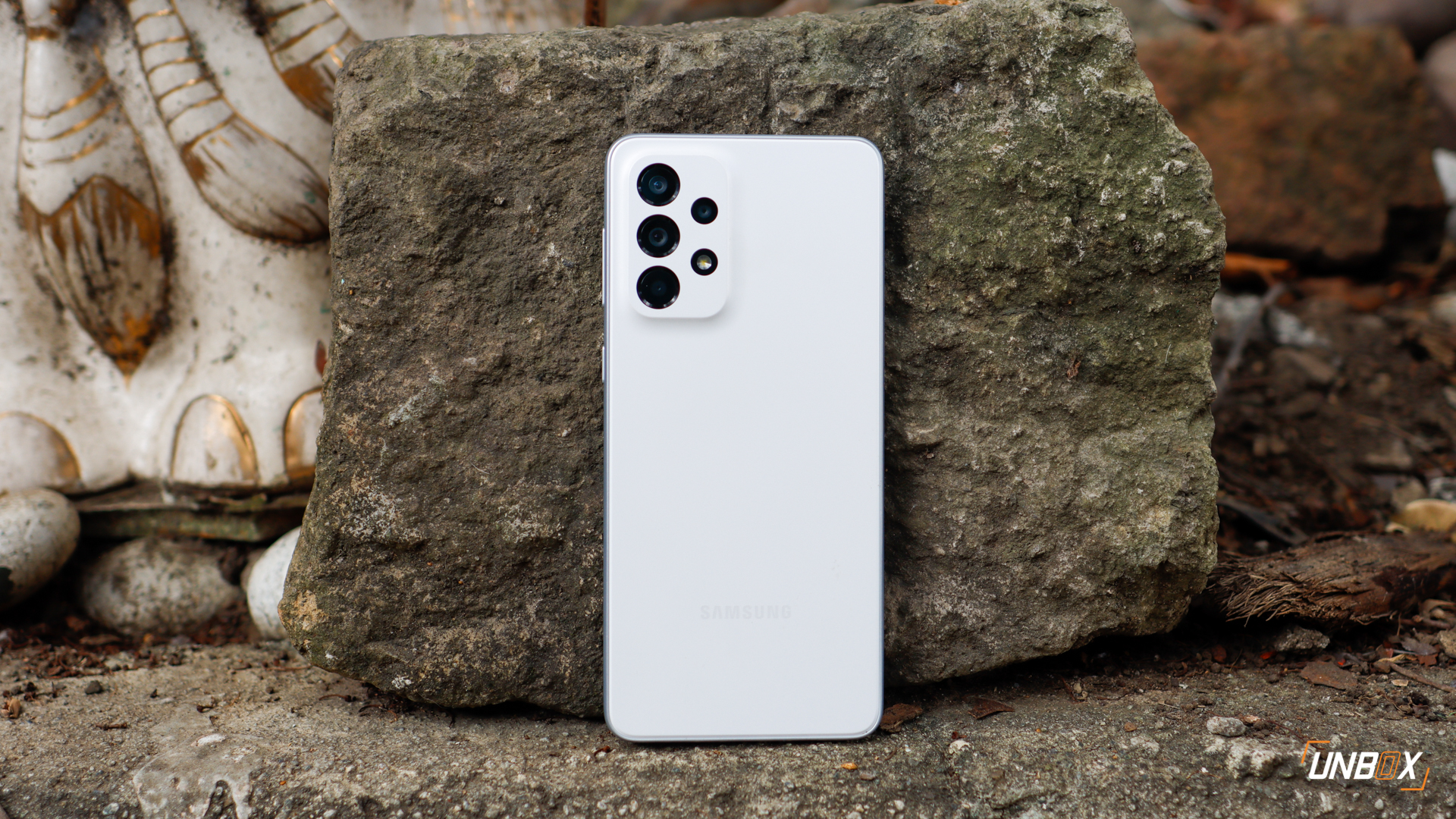 Despite global smartphone shipments falling by 9% in Q2 2022, Canalys reports that Samsung still remain on top, holding a 21% overall market share.
What's interesting with Canalys' findings is that Samsung's shipments fell 16% compared to the previous quarter but still maintained a healthy 6% annual growth. Canalys credits this to the aggressive pricing strategies of Samsung for its 2022 Galaxy A-series phones, along with good sales in the premium segment with its Galaxy S and Galaxy Z foldable devices.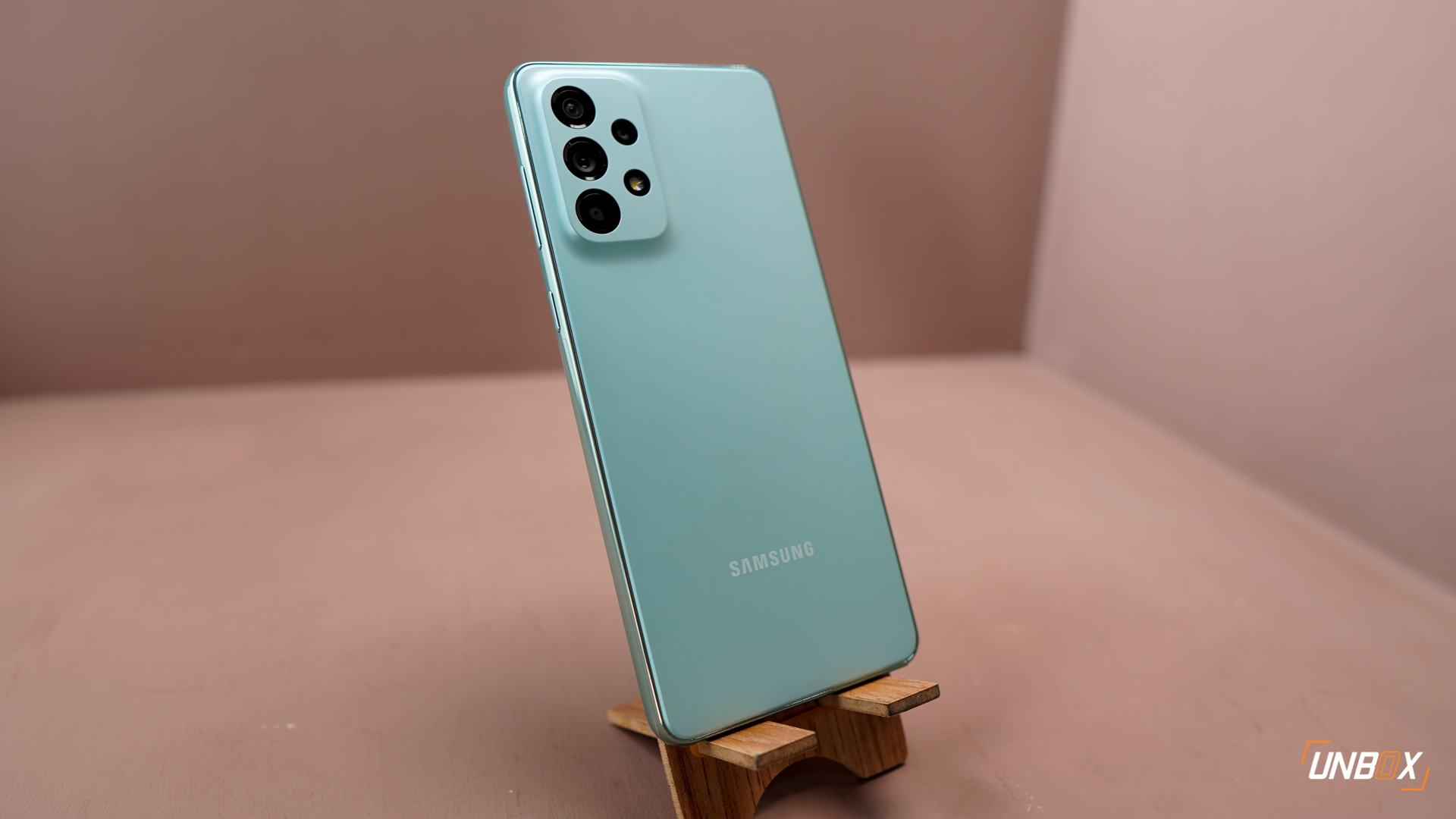 Up in second place is Apple, which garnered a 17% market share and higher annual growth of 8%. This can be credited to solid demand for the brand's iPhone 13 series in North America, China, and Europe, and is proof that the premium segment is very resilient during the recession.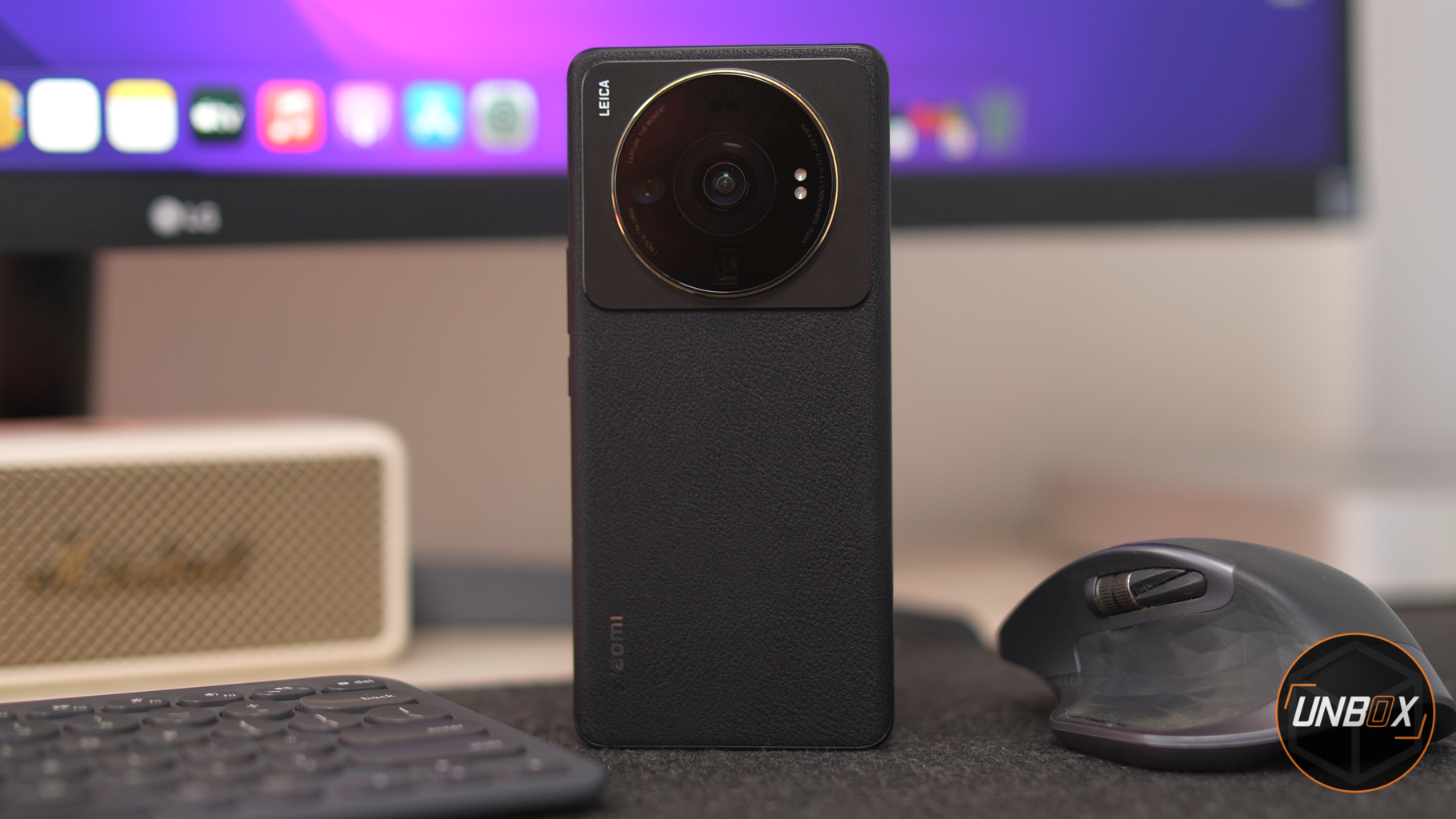 Xiaomi, on the other hand, is doing well at third place despite a -25% annual growth, as it expands its premium portfolio through its partnership with Leica while adjusting its product upgrade cycles to speed up launches in mass markets.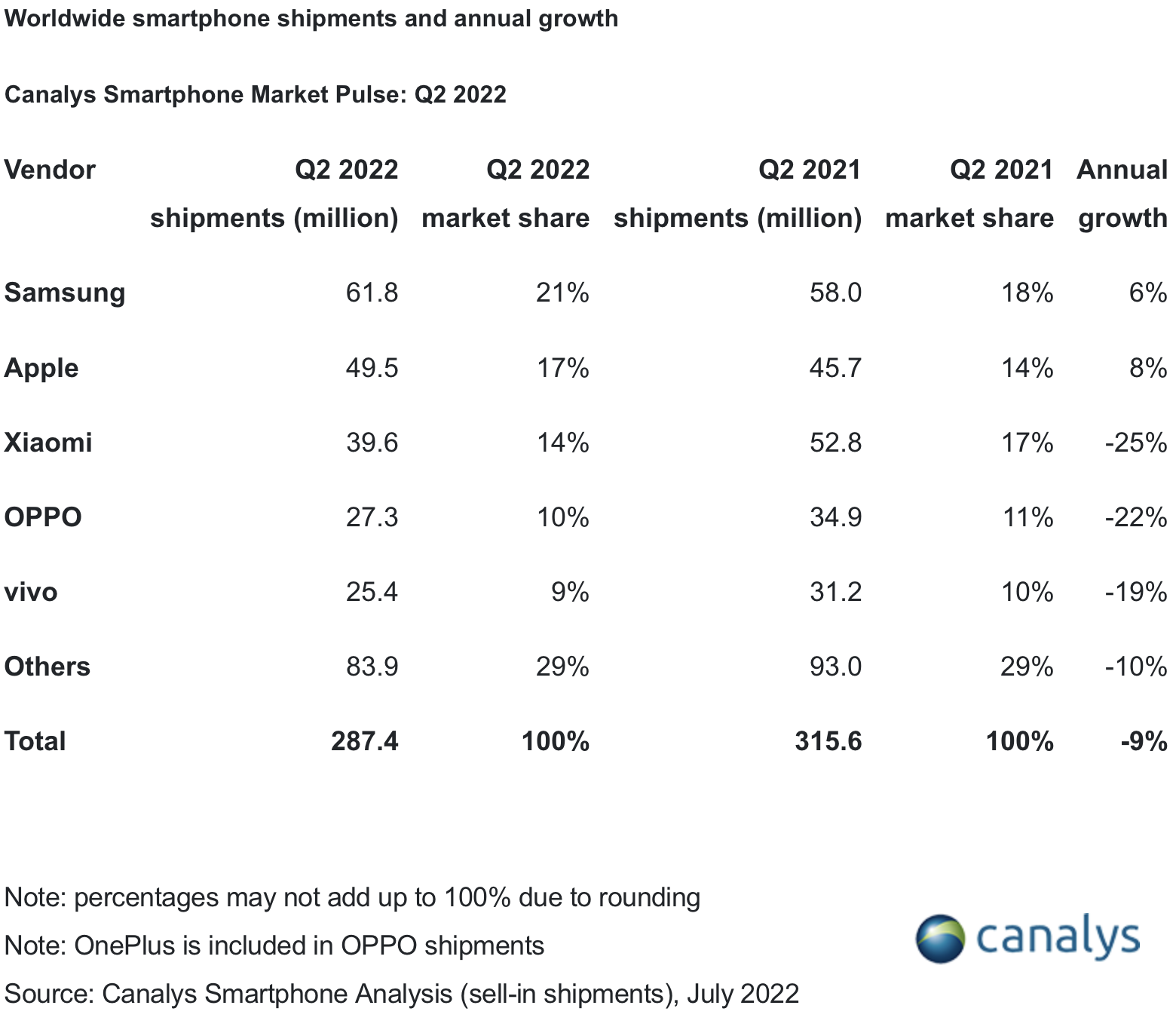 OPPO, on the other hand, has a 10% market share and manages to have a steady performance with its investment in sponsorships, while vivo is going for a different approach by focusing on its in-house hardware like custom ISP chips and camera tech.
In the broader set of things, Canalys Analyst Toby Zhu said that supply chain shortages are no longer the most pressing issue in smartphones, and suggest brands use the extra savings to improve the competitiveness of their products, especially in the second half of 2022 and given external factors that may affect current business conditions like geopolitical issues, a dip in consumer confidence and high inflation.
"Vendors should improve transparency when working with component suppliers and channel partners in the following quarters," Zhu said.
Comments (1)