Review Verdict: Audiophiles looking to stretch the most out of their budget will like the Edifier R1380T speakers for the Philippines, thanks to its classy woodgrain exterior, good soundstage, and overall sound quality.
Pros
Luxurious design (in woodgrain)
Great soundstage
Flexible audio controls
Cons
Limited to wired connections
Edifier is a brand known to offer a variety of audio products. Their speakers offer great value for money, and they serve as a great upgrade for those looking to spruce up their WFH setup or home audio systems. Their Edifier R1380T speakers are priced pretty competitively at a hair under Php 10K, but do they deliver great sound? Let's find out:
Design
The R1380T is relatively large for a bookshelf speaker, with a height of 9.3-inches and a width of 6-inches. They're available in several colors including white, black, and woodgrain, with our review unit being the latter. The finish gives it a nice retro look, with the left speakers housing the dials for volume, bass, and treble. Both speakers have a cloth grille, concealing the speaker array that consists of a 4-inch main woofer and a 1-inch tweeter.
The left speaker is powered and houses an amplifier that can handle a total output of 42 watts. The back panel of the left speaker has clips for connecting the right speaker, a power switch, a non-removable power cord, and two sets of RCA audio inputs. The latter means that you can have up to two audio sources hooked up to the R1380T.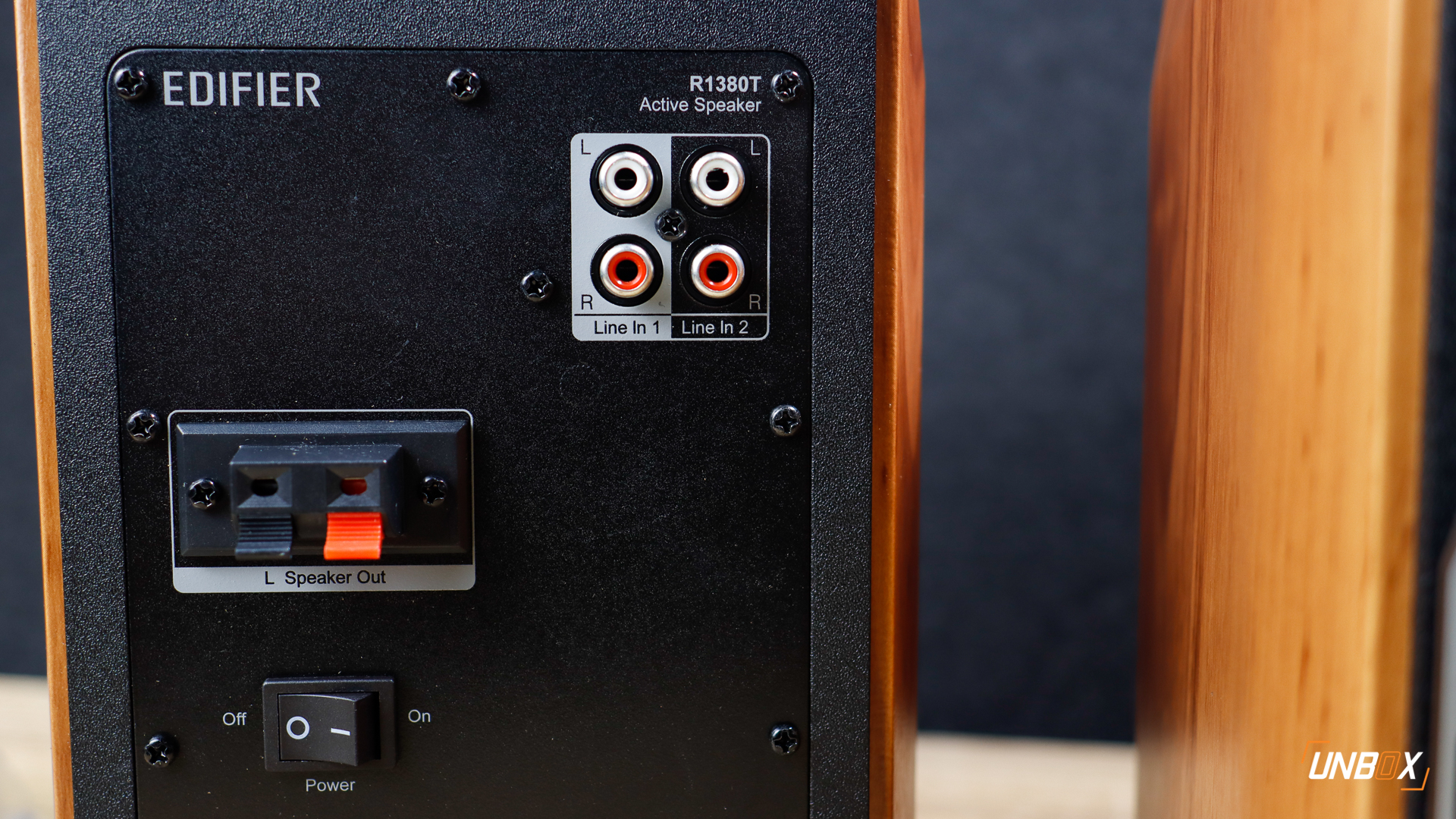 User Interface
Aside from housing an amplifier, the R1380T has a built-in power supply, so you only deal with an AC cord when connecting it to an outlet. Setting it up only involves using the included RCA cables (one is RCA to RCA, the other is RCA to 3.5mm) to hook it up to your audio source of choice. After that, you simply just need to connect the passive right speaker to the active right speaker and plug it into the outlet.
Since the R1380T is a traditional bookshelf speaker, you are limited to analog audio sources—you don't get any wireless connectivity (ie. Bluetooth) with it. This makes the R1380T ideal for CD Players, FM Tuners, tape decks, and turntables. You can always buy wireless Bluetooth adapters to make wireless pairing happen, though obviously you're going to take a hit in overall sound quality depending on the option you choose.
The R1380T comes with a remote which only has three buttons: volume up, volume down, and mute.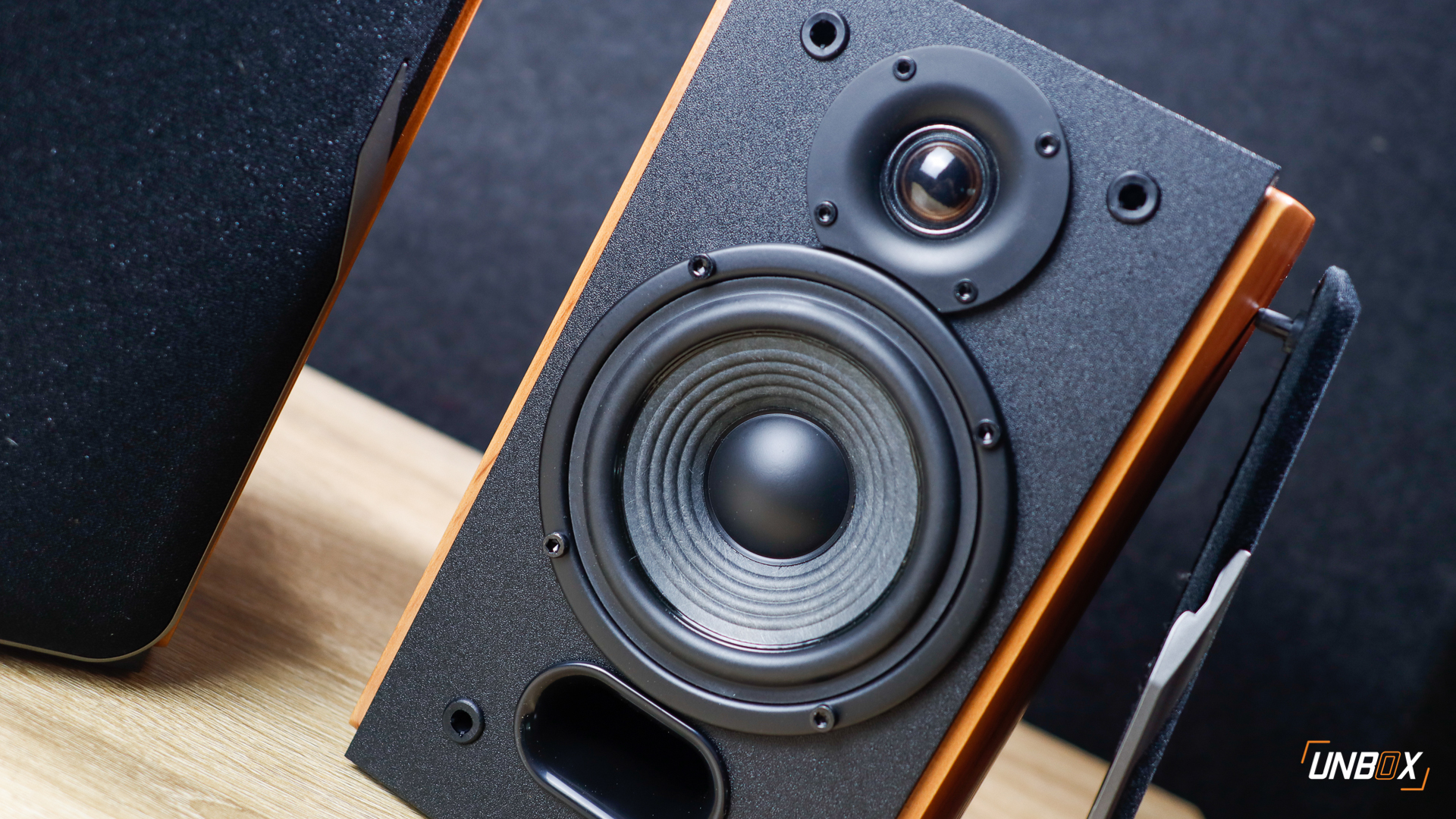 Audio Quality
Using the R1380T with my turntable, I noticed that their soundstage excels more on the mids and highs out of the box. Lows can be enhanced by tweaking the bass knob, while highs can be fine-tuned with the treble knob. Playing a variety of records that range from early to late '90s Red Hot Chili Peppers, early '00s Linkin Park, to early '10s Taylor Swift, the soundstage of the R1380T is consistent across most of the music genres I usually listen in vinyl format.
The R1380T does a good job in utilizing my turntable's preamp feature to output sound that is loud enough to cover my entire workroom at around 40-50% volume. I barely adjusted the volume knob during my time with the R1380T since I'm generally satisfied with their overall loudness.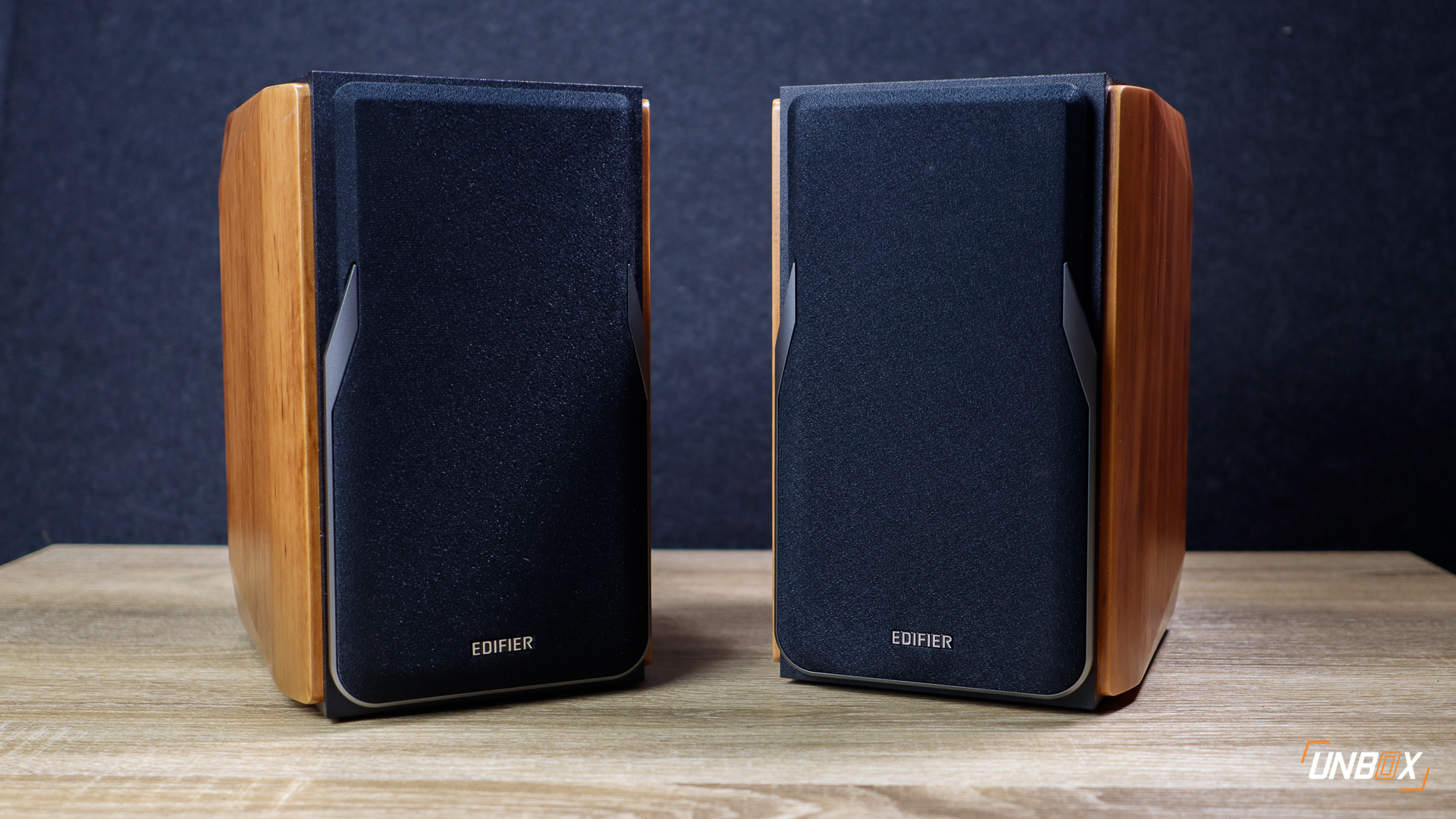 Wrap up and Conclusions
If you are looking to enhance your audio system without breaking the bank, our review of the Edifier R1380T shows that this pair should be high up on your to-buy list. While they don't have wireless features like Bluetooth, the R1380T is a great upgrade for audio junkies who want to upgrade the sound quality of their home audio system.
Edifier R1380T Review Price Philippines
The R1380T is priced at Php 9,300 and is available at their official Lazada store.