After it was announced in China last December, Huawei is bringing over the Watch D to the Philippines, and revealed that it will have an under Php 20k price tag.
Making the Watch D unique is its micro air pump and airbag system that's used to monitor blood pressure. Being certified as a Class II medical device in China, the Watch D's blood pressure monitoring has an error margin of ± 3mmHg–and can serve as a hospital-grade blood pressure monitoring tool thanks to components like a high-precision pressure sensor, a pressure feedback control circuit, and a low flow resistance gas path.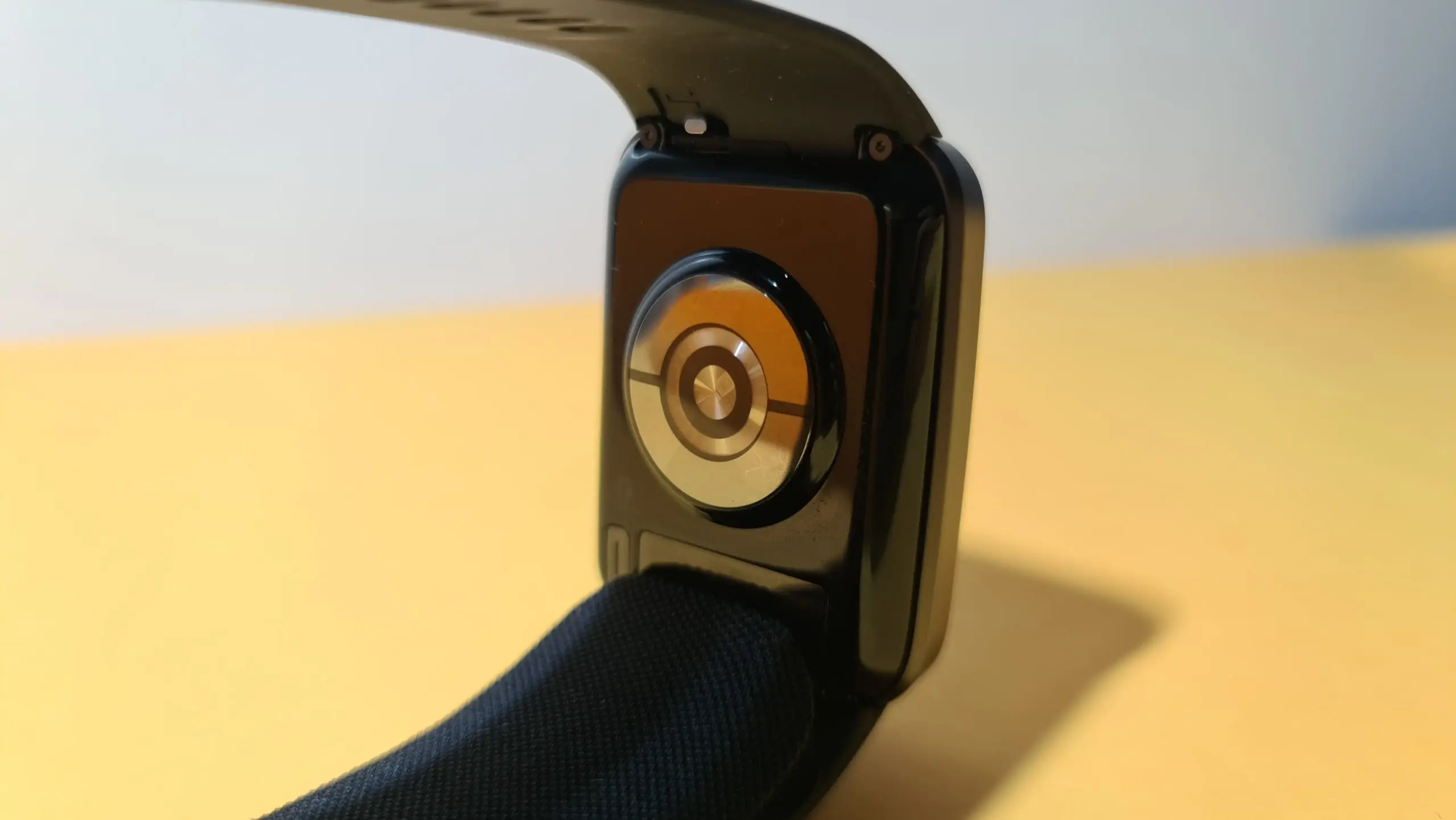 The Watch D also has a built-in ECG monitor, where it makes use of eight circular photoelectric sensors, a pair of luminous sources with a curved glass sapphire lens, and PVD-coated ECG electrodes to ensure accurate results and to detect signs of  Atherosclerosis, Arrhythmia, and Sleep Apnea.
Other features of the Watch D include a 1.64-inch AMOLED display, aluminum alloy body, fluoro-rubber strap, NFC, IP68 rating, and up to 7 days of battery life.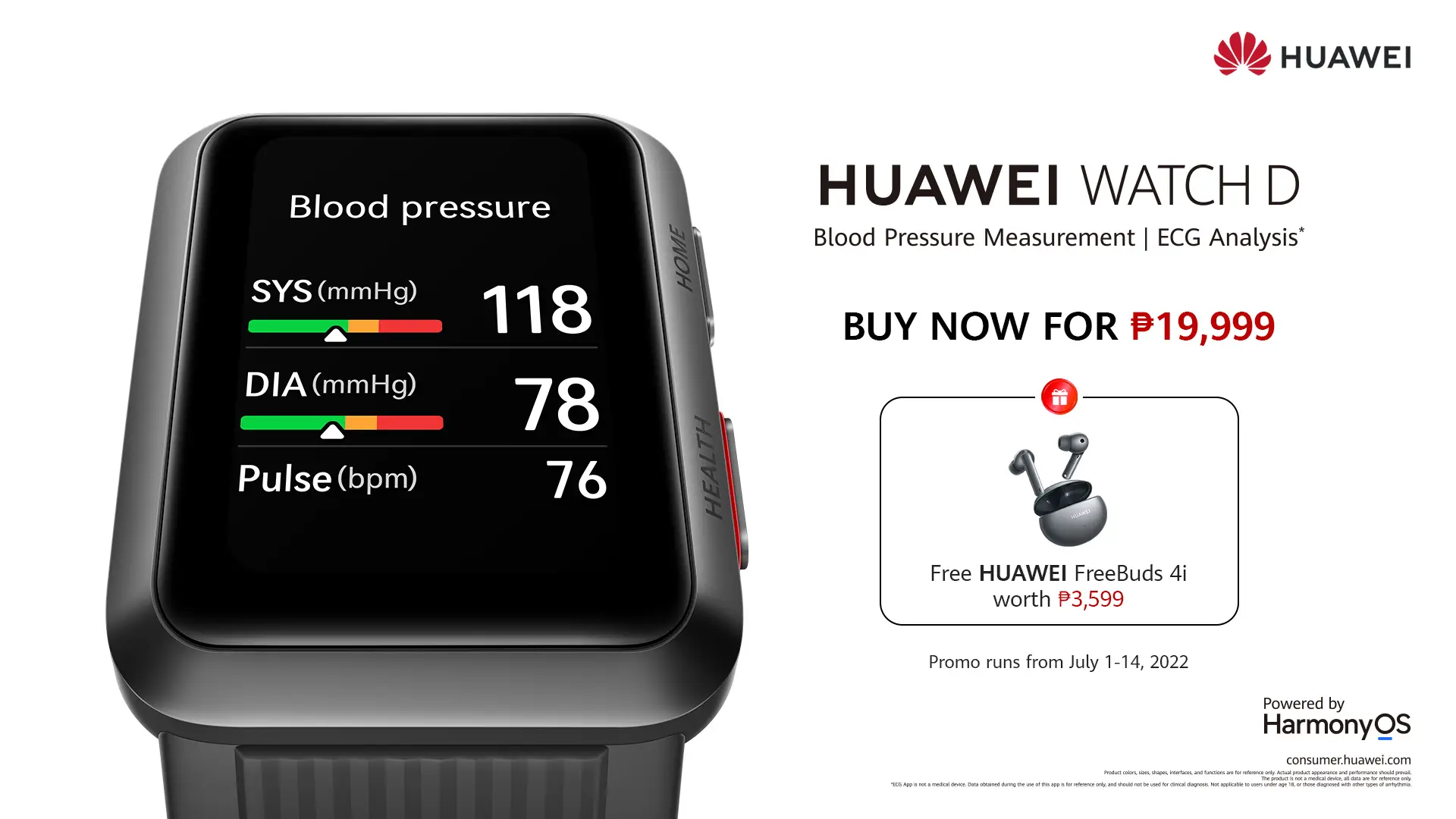 Huawei Watch D Price Philippines
The Watch D is priced at Php 19,999. Those who will purchase it from July 1 to 14 will get a pair of the FreeBuds 4i with their purchase.
Comments (0)