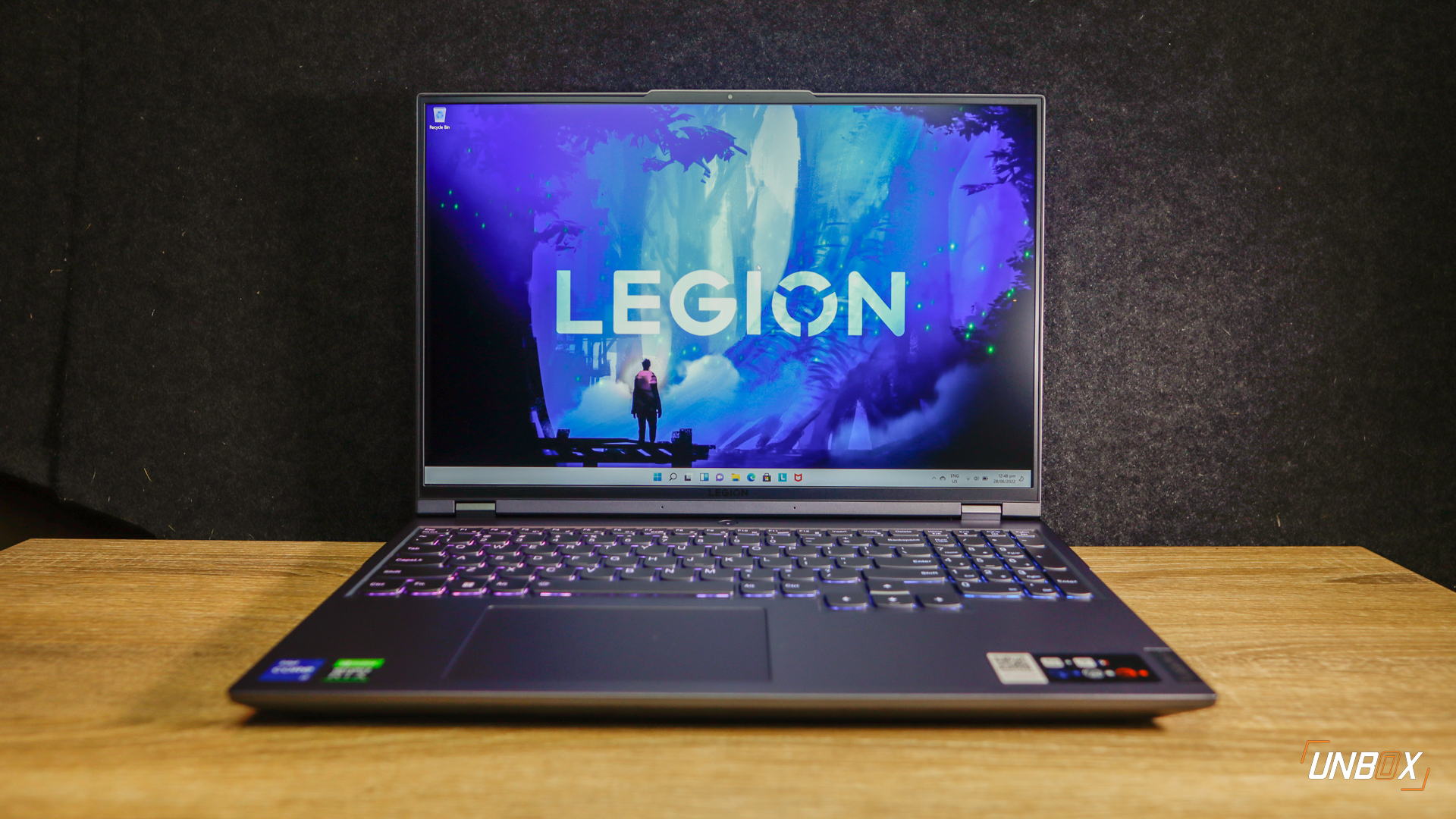 Review Verdict: the Lenovo Legion 5i Pro gets a big upgrade in the Philippines with Intel's 12th-Gen Alder Lake processors, though you'll have to deal with its insanely huge power brick to fuel it.
Pros
Comprehensive port selection
Powerful Alder Lake-H processor
Cons
Insanely huge charging brick
Abysmal battery life
The Legion 5 Pro series gets updated for 2022 with the 5i models equipped with Intel's 12th-gen Alder Lake-H processors. Along with a few tweaks on the chassis, should you consider the Alder Lake-H-powered models over the Ryzen-powered variants in the Philippines?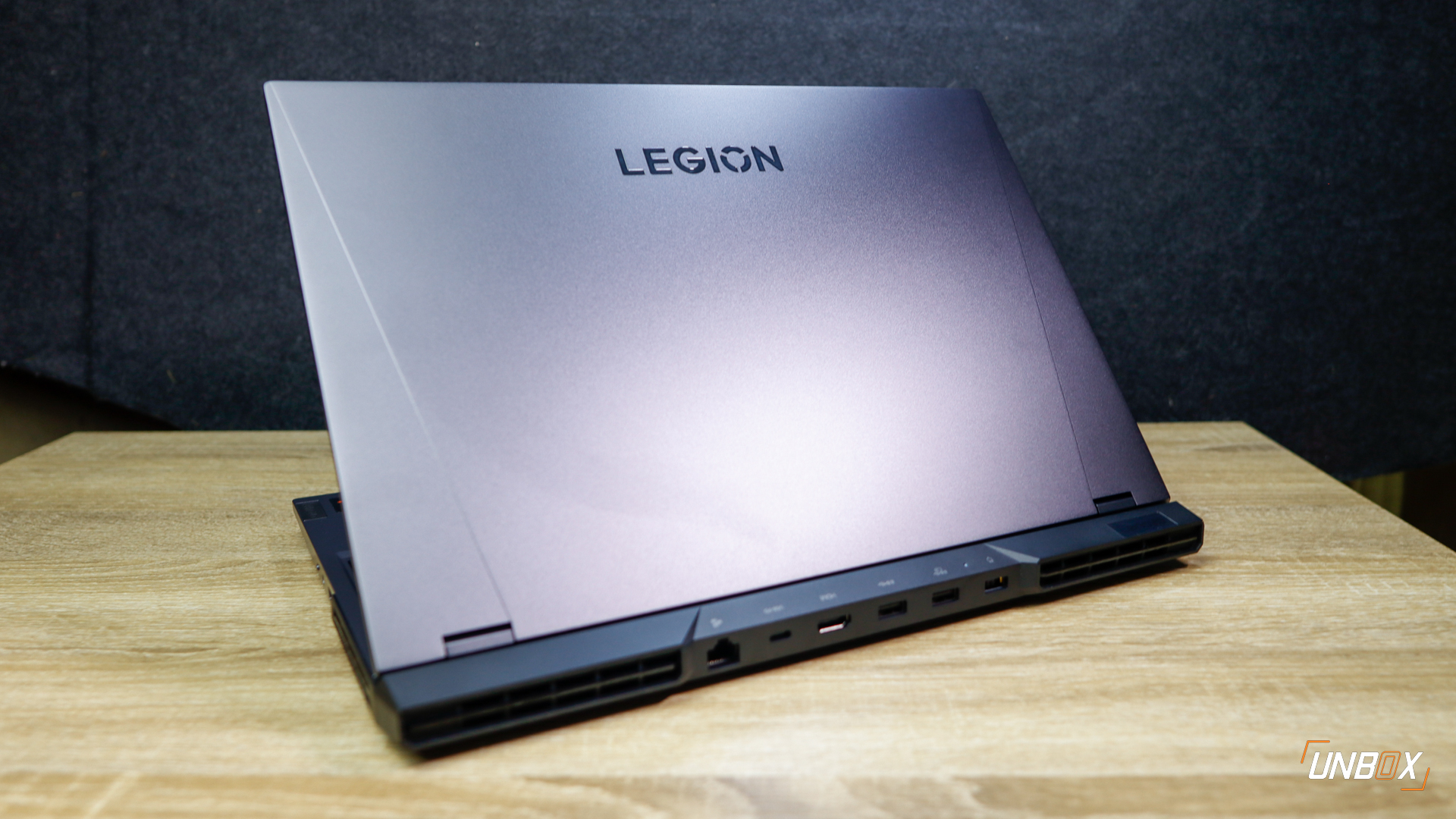 Design
This time around, the Legion 5i Pro swaps the Y logo on the lid for a more straightforward Legion branding. This tweak also removes the RGB option on the lid, which is fine for those who are not big fans of RGB lighting on their gaming laptops.
Another change with the Legion 5i Pro is with the ports, where you get a dedicated USB-C Thunderbolt 4 port on the left side, giving you a total of 3 USB-C ports (1 for USB-PD, 1 for Thunderbolt 4, and 1 for USB-C 3.2 Gen 2). Because of this, the headphone jack is relocated on the right side, in between the webcam shutter switch and USB-A 3.2 port.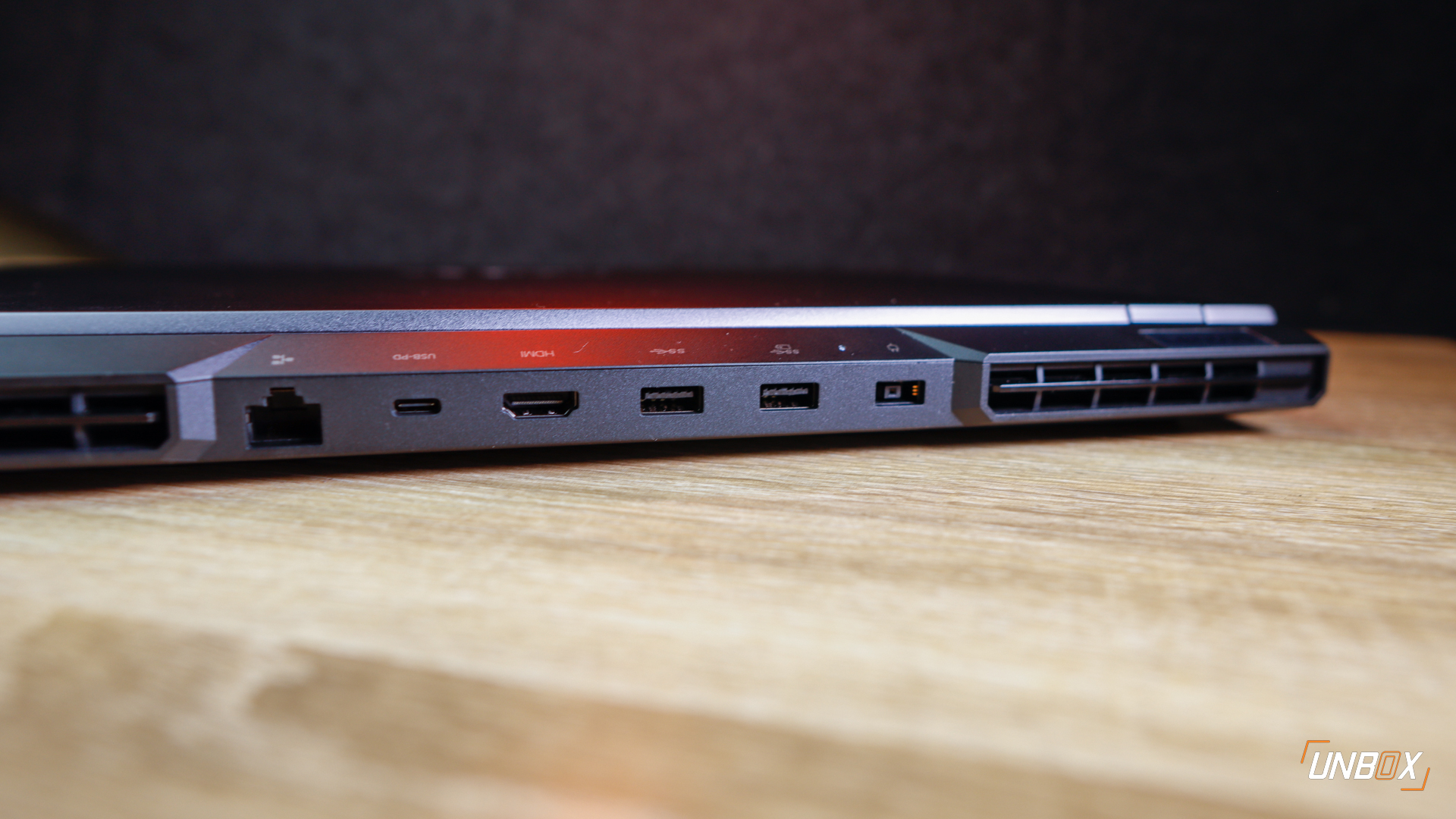 Like the Ryzen-powered variant, the majority of the Legion 5i Pro's ports are in the back, where you have an Ethernet port, USB-PD port, HDMI 2.1 port, two USB-A 3.2 ports, and a proprietary port for the humongous 300w charging brick–more on that later. Flanking both sides of the port area are huge vents for dissipating heat for the power-hungry Core i7-12700H CPU and RTX3060 GPU.
Like its Ryzen-powered sibling, the Legion 5i Pro is huge and heavy, tipping in at around 2.5kg. It's a gaming laptop that's not meant for those who want to be on the go because its 300w charger literally weighs as heavy as a concrete brick. Unless you're traveling with a rolling case, it will be a challenge to lug around the Legion 5i Pro. Despite its gigantic proportions, the Legion 5i Pro has the right amount of ports and computing power to qualify as a desktop replacement.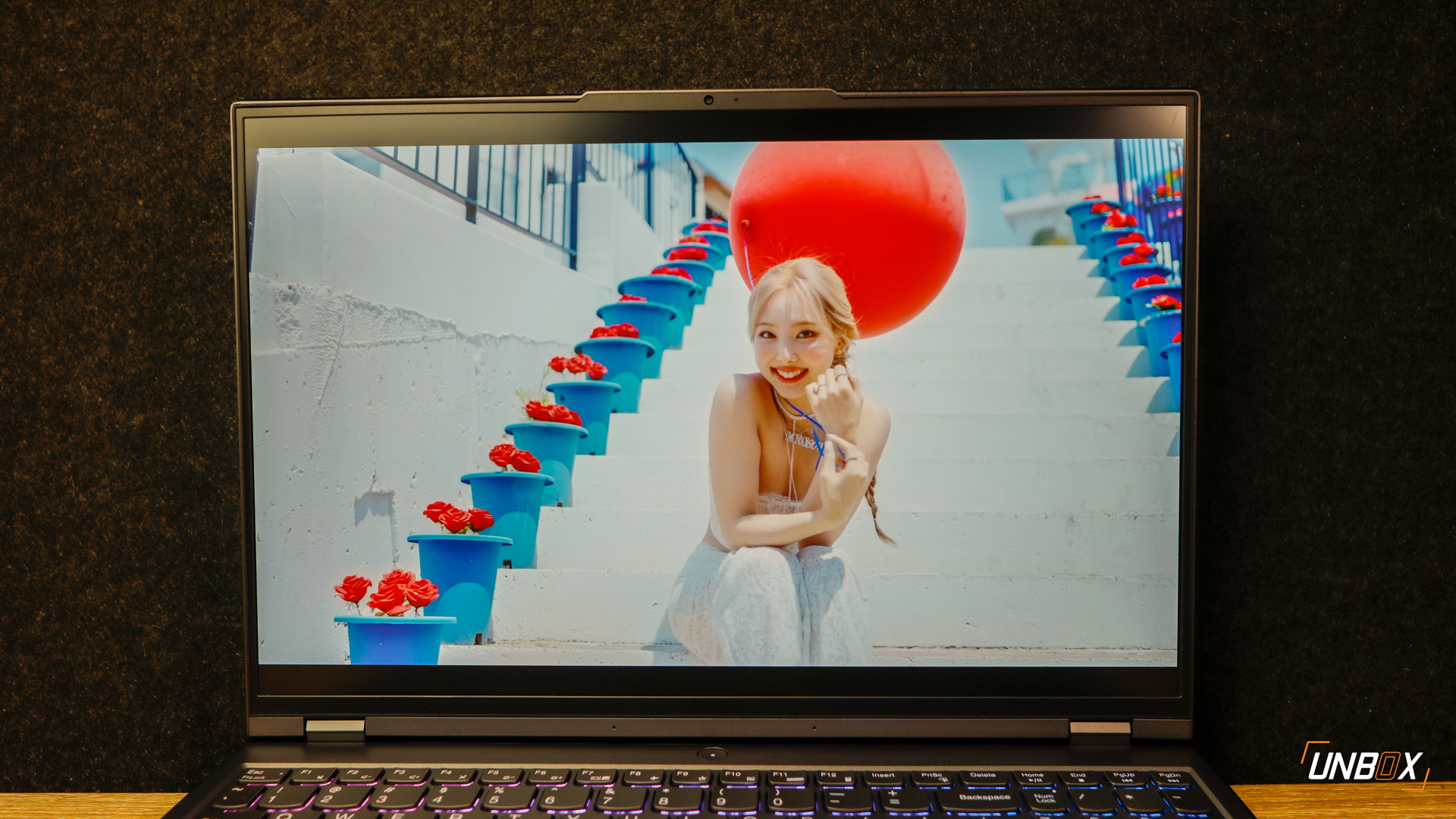 Display and speakers
Like its Ryzen-powered sibling, the main selling point of the Legion 5i Pro is that large 16-inch IPS display that boasts of a 16:10 aspect ratio, 2560×1600 resolution, and a fast 165hz refresh rate. The aspect ratio makes it ideal for multitasking and productivity work, while the high refresh rate makes the panel optimal for games that work with high FPS counts. Other features of the Legion 5i Pro's display include support for Dolby Vision, HDR 400, and NVIDIA G-Sync.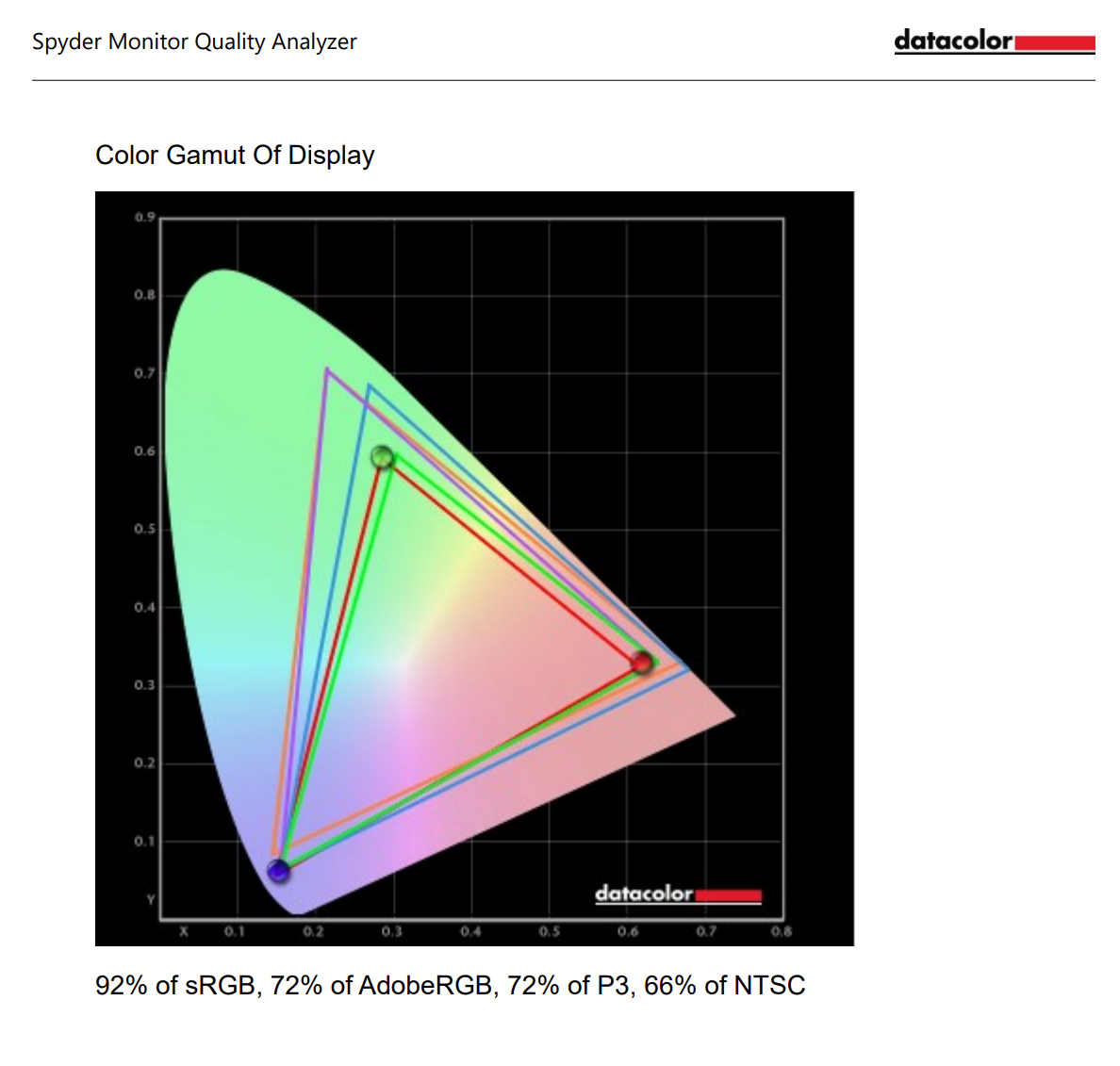 The panel is bright and vibrant, and our Spyder colorimeter reports that it covers 92% of the sRGB gamut, along with 72% of the AdobeRGB and DCI-P3 gamut. This makes the Legion 5i Pro usable for multimedia work like photo and video editing–with the latter allowing you to edit 4K videos with its included internals. You can read the full analysis of the Legion 5i Pro's display here.
The Legion 5i Pro's speakers are loud even at just 50%, though the bass is less noticeable compared to the speakers used on Lenovo's higher-end Yoga laptops.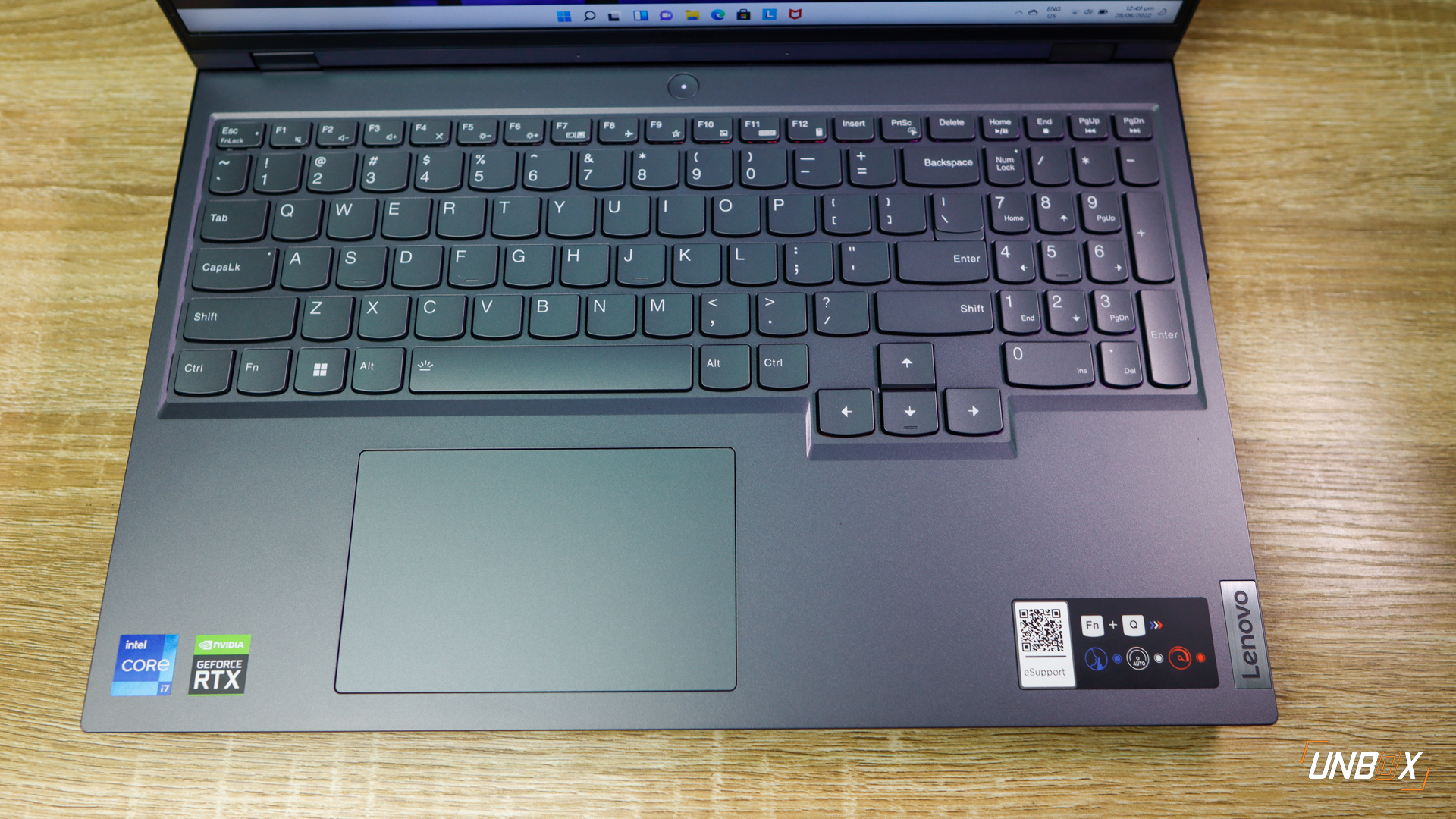 Keyboard and trackpad
The Legion 5i Pro comes with a full-sized keyboard that includes a Numpad for important number-crunching tasks. The keys are similar to higher-end Yoga ultrabooks, though the Legion 5i Pro feels more solid and is more satisfying to use. you also get 4-zone RGB lighting to suit all your keyboard backlighting needs.
The large trackpad gets the job done with most tasks. While we appreciate its smoothness and accuracy, we'd recommend using an external mouse with the Legion 5i Pro to maximize its full-sized keyboard layout. You don't get a fingerprint scanner with the Legion 5i Pro, so you'll have to depend on manually typing in your password or PIN for secure log-ins.
Internals and Battery Life
The main highlight of the Legion 5i Pro for 2022 is its use of Intel's 12th-gen Alder Lake-H processors. Our review unit comes with a Core i7-12700H processor, RTX 3060 GPU, 16GB DDR5 RAM, and 1TB PCIe4 internal storage.
Confirming what media outlets have previously reported, the 12th-gen Alder Lake Processors offer a leap in performance improvement, especially in multi-core tests. Compared to the Ryzen 9-5900HX, the Core i7-12700H dominates in all performance benchmarks. The same can be said with the previous-generation Core i9-11900H, where the Core i7-12700H performed better in all benchmark tests except 3DMark Fire Strike.
Despite shifting to a hybrid core architecture that consists of 6 Performance cores and 8 Efficiency cores, the Core i7-12700H consumes more power than its equivalent predecessor. Paired with an equally power-hungry RTX 3060 GPU that comes with a 140w TDP, this explains why Lenovo bundles a massive 300w charging brick with the Legion 5i Pro.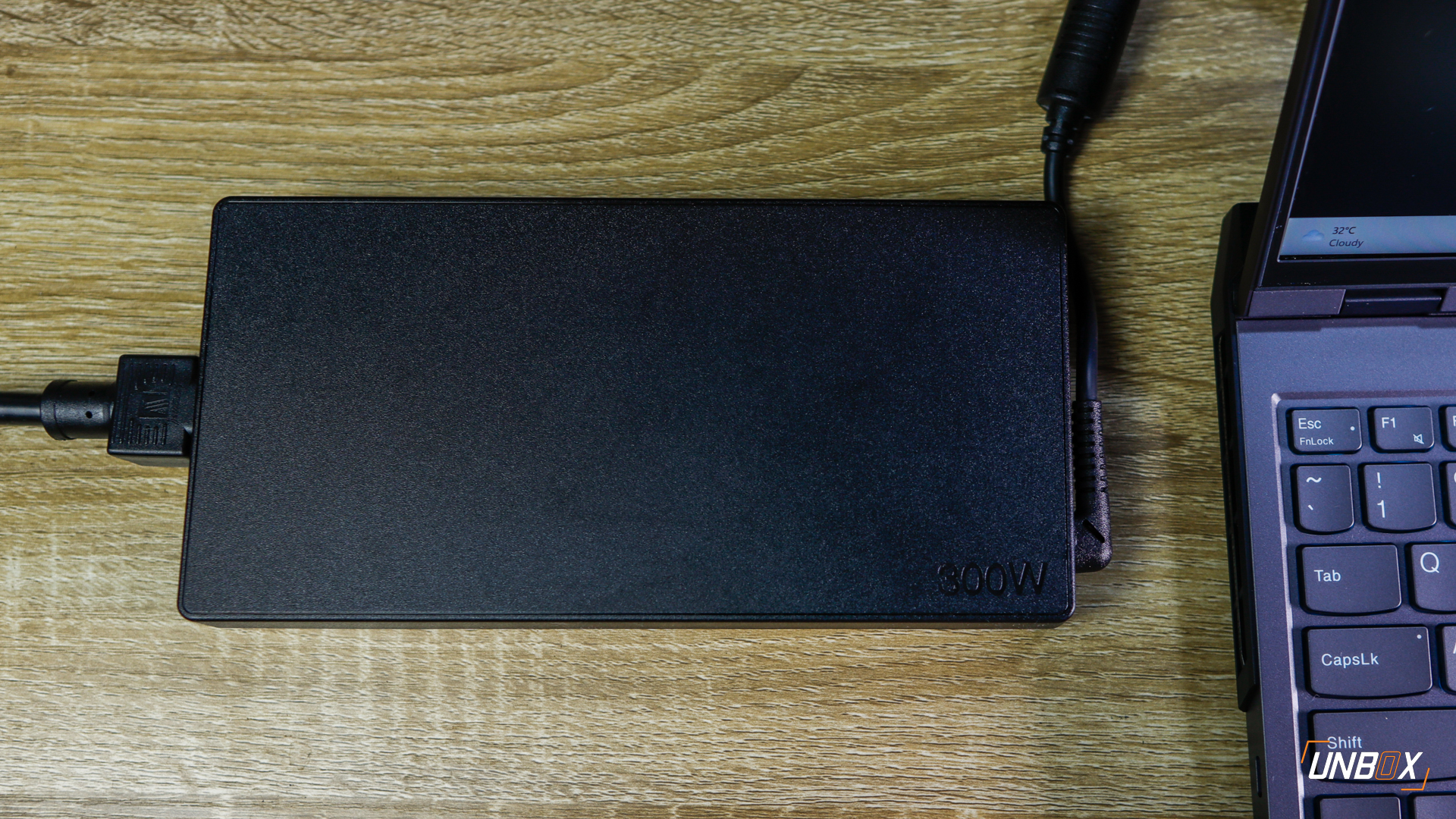 Don't even bother with battery life: with its 80wHr cell, the Legion 5i Pro lasted only an abysmal 2 hours and 10 minutes in our video loop test, and you only get barely 4 hours when using it for productivity purposes. Since the charger has a massive power output, topping up the battery takes less than an hour from flat to 100%. While the Legion 5i Pro does offer USB-PD charging at up to 135w, the port only charges the battery when the laptop is powered off or in sleep mode.

Wrap-up and Conclusions
The Legion 5i Pro is the closest you can get to a gaming laptop that can function as a desktop replacement in the Philippines. The 12th-gen Alder Lake-H processors offer a massive performance increase over the previous generation, though its massive size and abysmal battery life mean that the Legion 5i Pro is best used while plugged in.
Lenovo Legion 5i Pro Review Price Philippines
The Legion 5i Pro is priced at Php 119,995 for the configuration used for this review.
Comments (1)