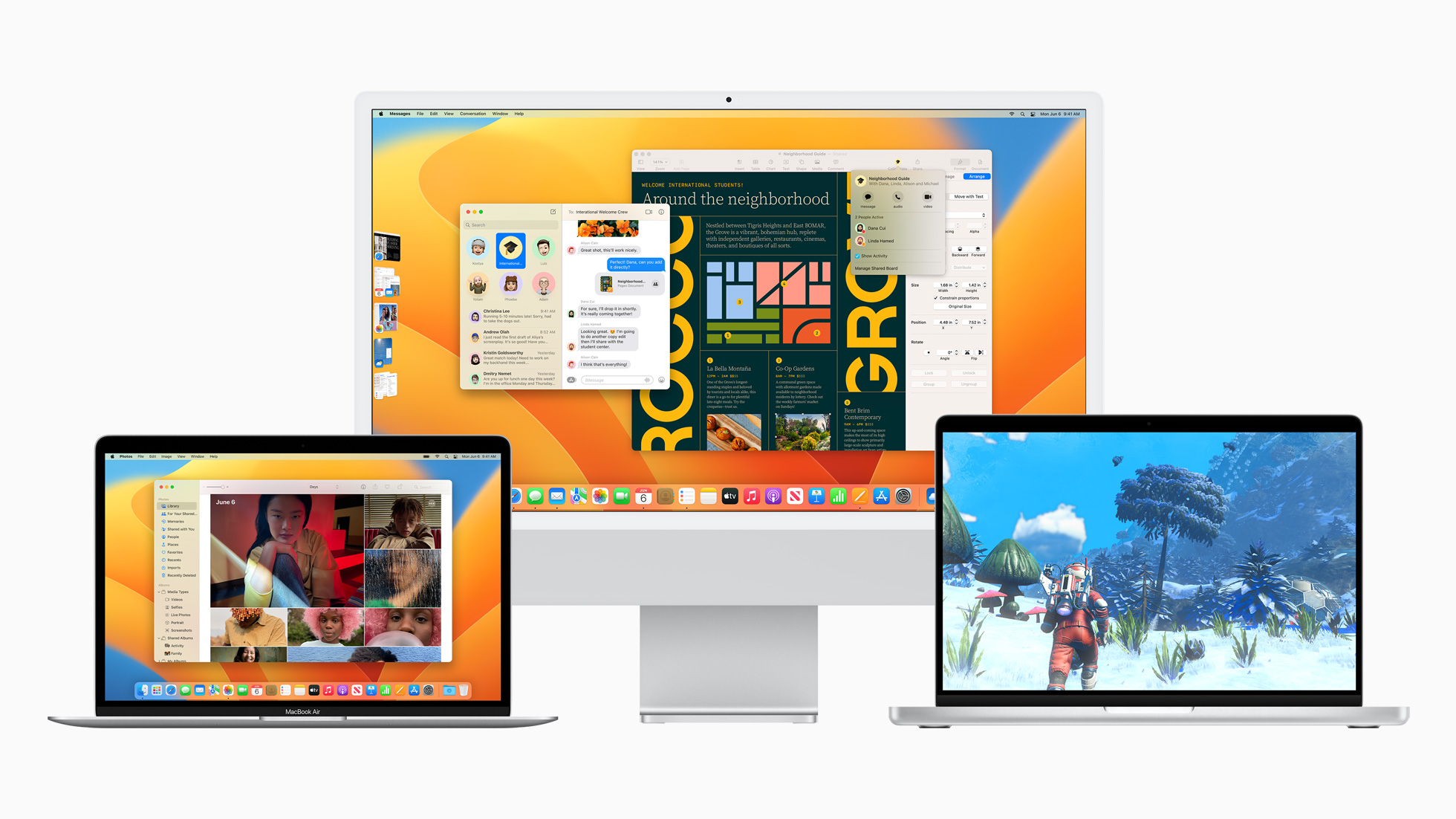 The announcement of macOS Ventura at WWDC 2022 brings in a slew of new features for Apple's computers, and one of the headliner features is Continuity Camera, which basically lets you utilize your iPhone's camera (provided that it runs iOS 16) wirelessly as your webcam. It's a clever feature that maximizes Apple's ecosystem and is a good way for Mac users to get higher-quality video calls without the need for buying a separate 4K webcam.
In Apple's demonstration, they showed an iPhone 13 Pro that's mounted on a MacBook Pro 13, and that they are working with Belkin to design mounts for the iPhone. With Continuity Camera, you get to use features like Center Stage, Portrait mode, and the new Studio Light, along with Desk View when utilizing the iPhone's ultra-wide-angle camera
Outside of Continuity Camera, which is slated to be available later this year, macOS Ventura introduces Stage Manager. The new feature automatically organizes open apps and windows so users can concentrate on their work and still see everything in a single glance. Stage Manager groups windows working on specific tasks and works together with Mission Control and Spaces, and the feature appears to be a way for users to maximize screen estate with a single display setup.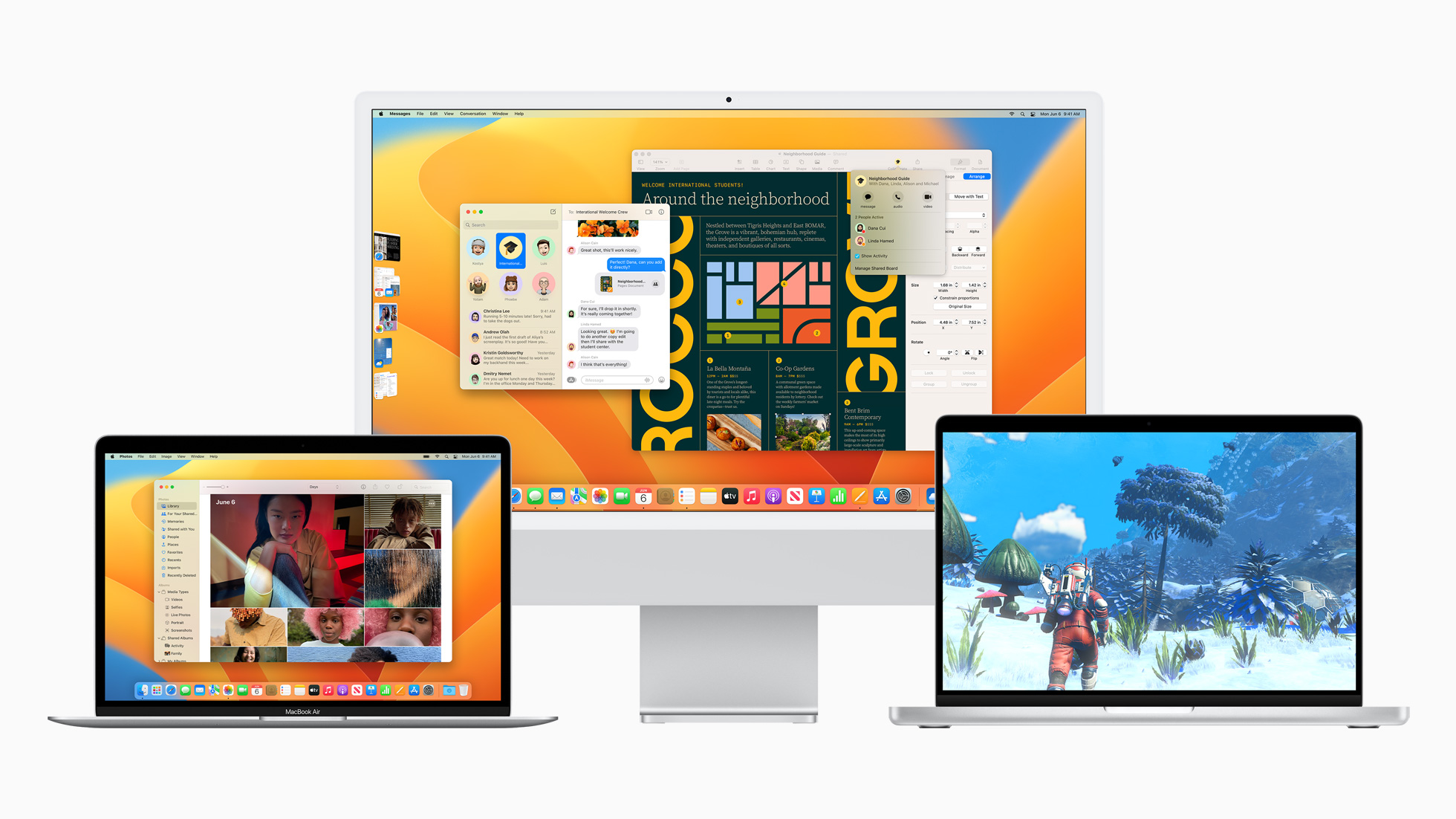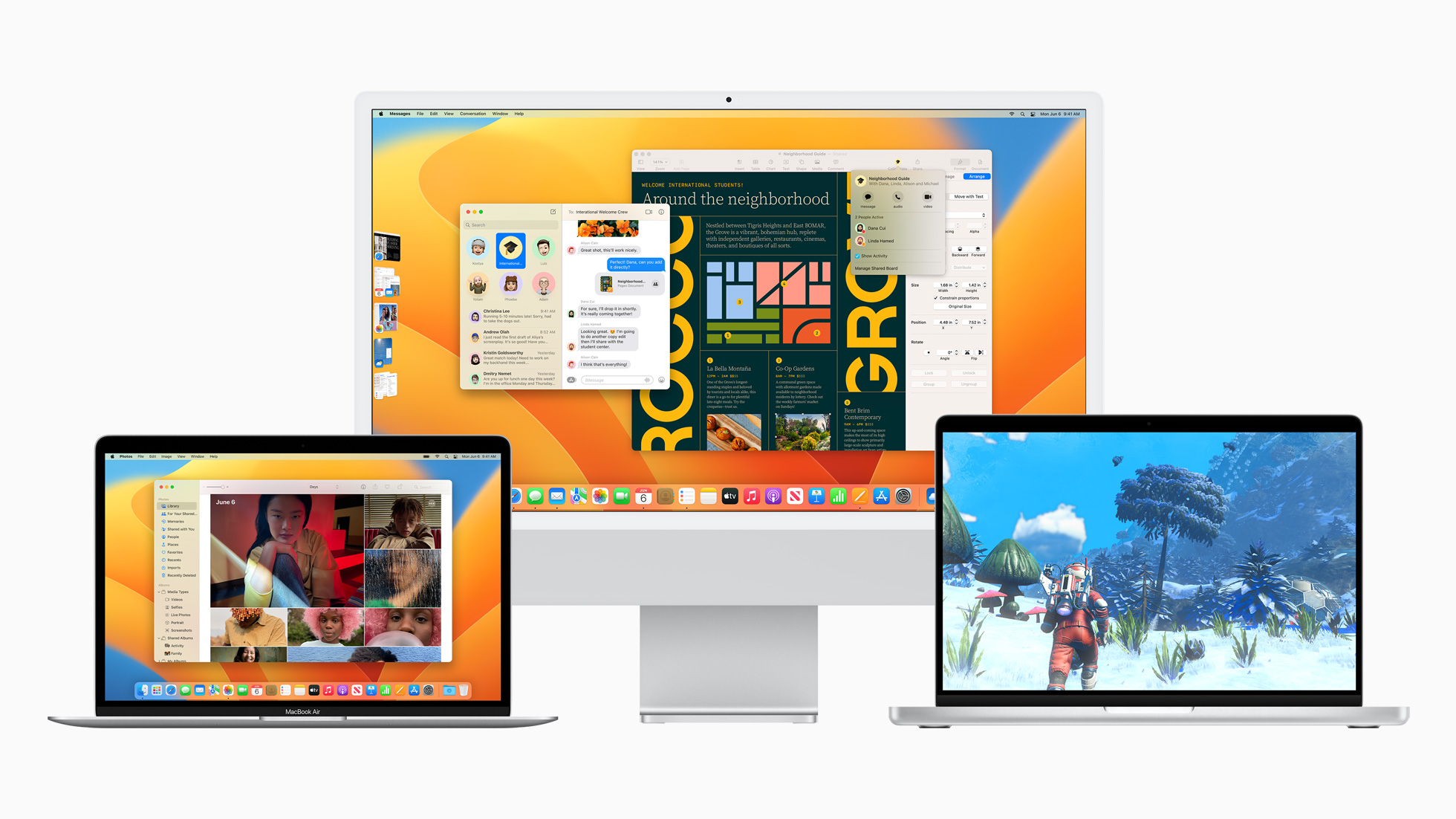 Handoff now supports FaceTime, so you can seamlessly switch from an iOS device to a macOS device. Safari gets shared Tab Groups for sharing your favorite sites with your family, friends, and colleagues, while Mail, Messages, and Spotlight get UI makeovers.
macOS Ventura will be available to supported Mac computers later this year.
Comments (0)