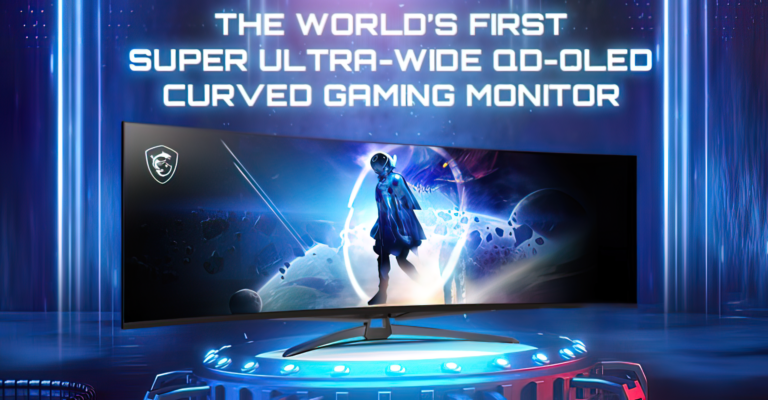 ASUS is not just the only brand that has a wild 49-inch QD-OLED monitor at COMPUTEX 2023: MSI also has a 49-inch 32:9 QD-OLED monitor on display as well. While MSI did not give that much details since it's still a concept monitor, what makes their offering unique is that this ultra-wide monitor has a 240hz refresh rate, which is higher than the 144hz that ASUS' own ultra-wide monitor has to offer.
While MSI is showcasing its ultra-wide 240hz QD-OLED monitor at major event like COMPUTEX 2023, they did tease this concept monitor late last year as the Project 491C.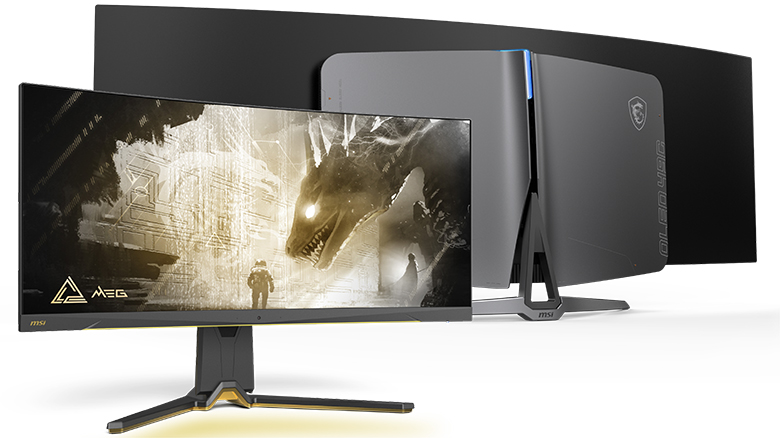 For mortals who want to enjoy the benefits of QD-OLED panels at a smaller size, MSI has the MEG 342C QD-OLED, which has a 34-inch 175hz anti-reflective panel that has a 1800R curve and features a 0.03ms refresh rate, UWHQD resolution, DisplayHDR True Black 400, and ClearMR 9000. Being a gaming monitor, the SpectrumBar has a Mystic Light effect that syncs with your on-screen display for a more immersive experience.
Other features of the MED 342C QD-OLED include two HDMI 2.1 ports, DisplayPort 1.4 port, and a USB-C port that supports 65 USB-PD charging. It also functions as a USB hub too, as you have 4 USB-A 3.2 Gen 1 ports and a USB-B 3.2 Gen 1 port–all of them having KVM functionality.