It's no secret that Infinix is stepping up its game to go against more established brands. A few weeks ago, a photo of its prototype 160w charger surfaced online, where there is a mystery phone with a large camera bump in the background.
It turns out that Infinix is working on a flagship phone that will have support for 160w charging, and new leaks give us a better look at the upcoming phone.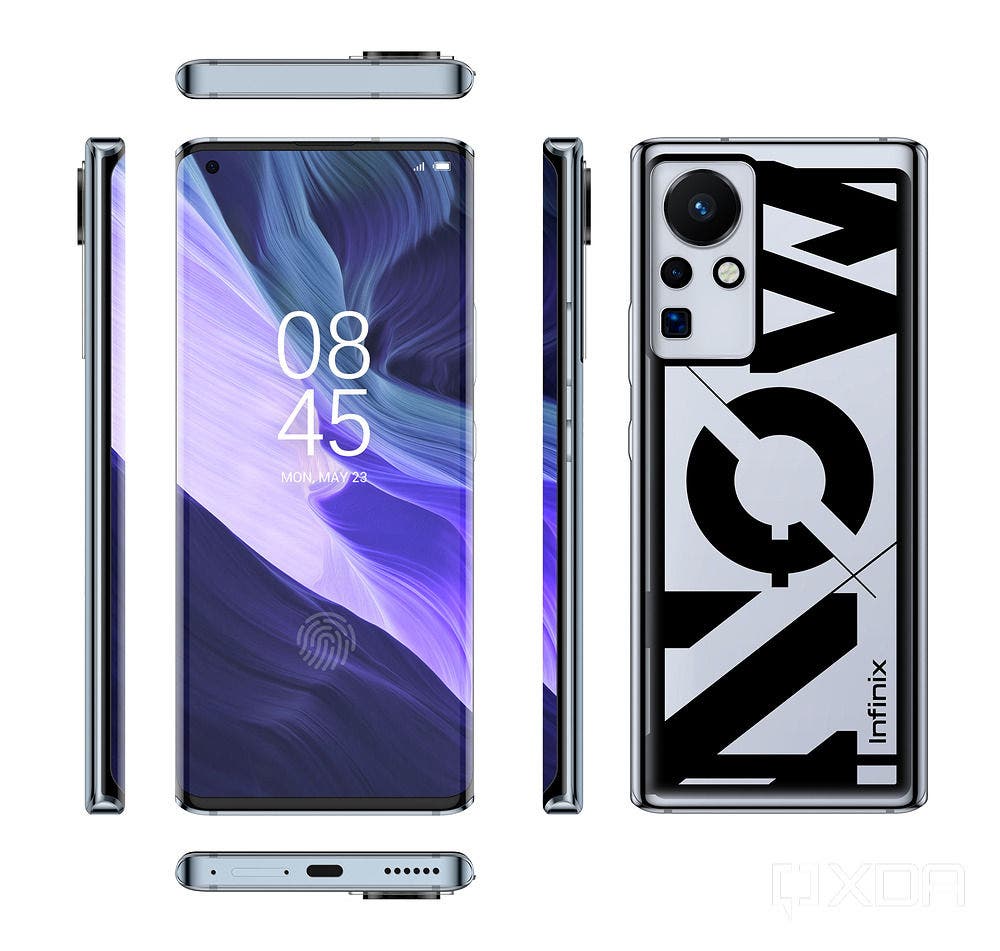 The leaked render also came from XDA Developers, and is a vast departure from the Infinix phones we all know an familiar with. From the get-go, this will most likely be the first Infinix phone to have a curved AMOLED display that has an in-display fingerprint scanner. the curves of the display are very pronounced that the frame itself is just thin enough to accommodate the power and volume controls. Unlike with most Infinix phones, this mystery flagship phone does not have a headphone jack and only comes with a USB-C port.
Going to the back, you get a very bold NOW branding on the back panel, which possibly points to the phone's internal name (or maybe its actual model name). The camera module is arguably the biggest we have ever seen on an Infinix phone, and it houses three cameras. The primary camera is very large, indicating that it will be using a large sensor that is typical on high-end flagship phones. As for the other two cameras, we see a periscope camera at the bottom part of the camera module and what is possibly an ultra-wide-angle camera.
There's no word yet when the phone will launch (or will it ever launch at all), but it is nice to see Infinix stepping up its game to be more competitive not just in the budget and mid-range segment, but also in the flagship category as well.