With Android 12 slated to be available to phones soon, OPPO announced its official global build of ColorOS 12, which is based on the latest Android version. This makes OPPO one of the first OEMs to have Android 12, with the Find X3 Pro being the first of many devices to receive it based on OPPO's rollout schedule.
Building on OPPO's Infinite Design Concept, ColorOS 12 comes with softer icons and animations that are friendly to different languages and cultures. That is important for the brand as ColorOS is present in 68 countries, with a total of 440 million ColorOS users around the globe.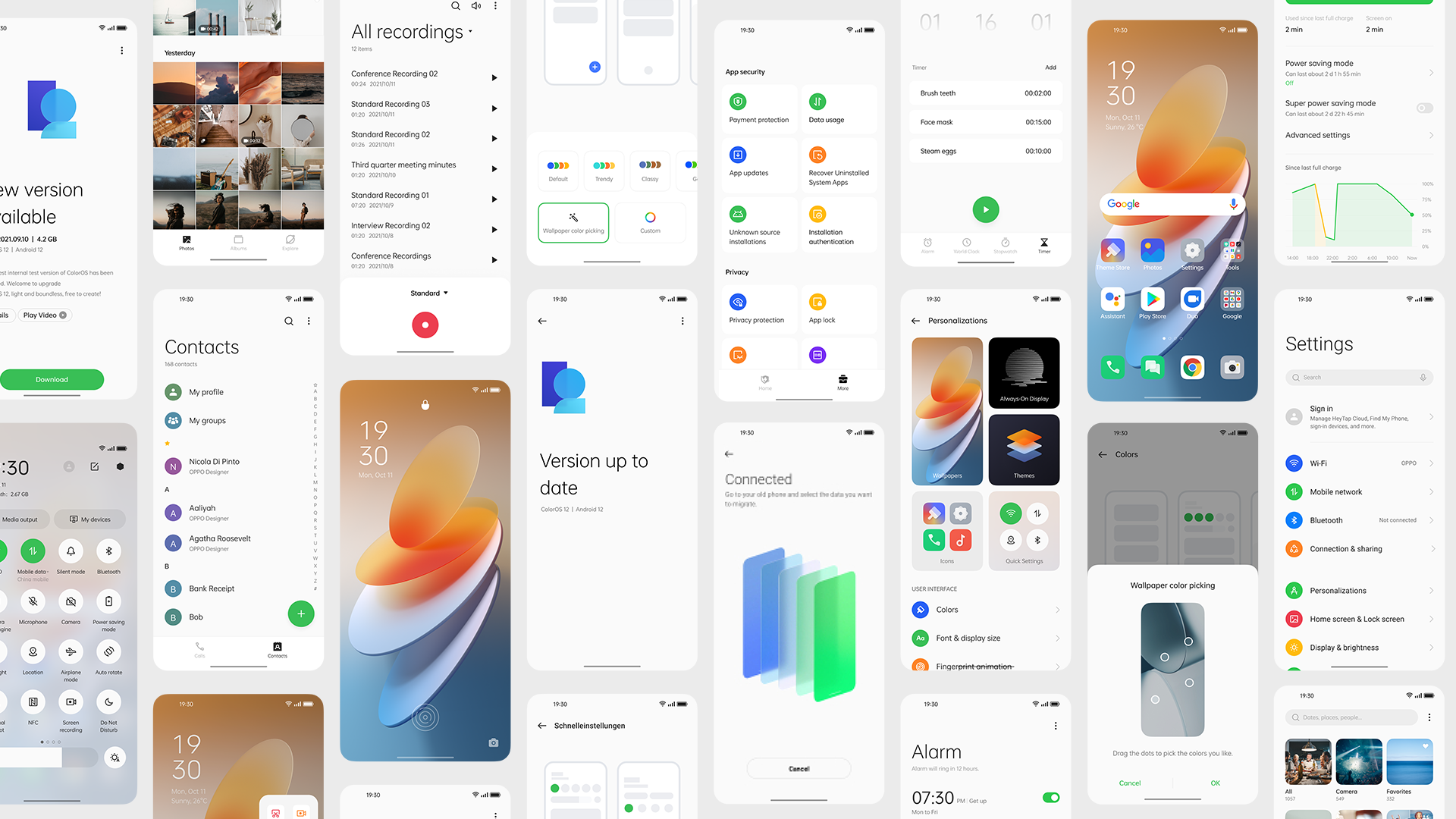 OPPO's research and development team did a rework on ColorOS's source code, addressing lags and stutters associated with prolonged usage. OPPO claims that the tweaks they made lead to an average of 30% lower memory occupation and 20% lower battery consumption, along with a low 2.75% system aging rate in 3 years.
Key features of this rework lie on the Quantum Animation Engine. It adopts more than 300 improved animations for a smoother and more intuitive user experience. ColorOS 12 also adopts all of Android 12's key privacy features like Privacy Dashboards, Approximate Location Sharing, and Microphone and Camera Indicators to give users full control of their data.
Despite all these tweaks, ColorOS 12 remains open to Android developers, with some of its in-house features like a wallpaper-based theming system by stock Android 12. In addition to this, OPPO is opening some key ColorOS camera features like Ultra Steady Video Shooting, HDR, Super Wide-Angle, HyperBoost, and Color Vision Enhancement to Android developers.
For the rollout of ColorOS 12, the Find X2 Pro and Reno6 5G will be the first OPPO phones to receive it come November, followed by the Reno6, Reno5, Reno5 Marvel Edition, Reno6 Z 5G, and A74 5G in December.
The Reno 10x Zoom, Reno 5 5G, Reno4 Z 5G, Reno4, Reno3 Pro, Reno3, and A94 will receive ColorOS 12 by the first half of 2022, while the A74 will get it by the second half of 2022.
In addition to the rollout schedule, OPPO disclosed its major update policy across all devices. Starting with devices released from 2019 onwards, the Find X series is guaranteed for three major Android updates, while the Reno series and higher-tier A-series models will receive two major Android updates. Lower-tier A-series models are guaranteed for a single Android update.
Aside from major Android updates, the Find X series is guaranteed four years of security updates, while the Reno and A-series are guaranteed three years of security updates.
Comments (0)