As a proper follow-up to 2019's Snapdragon 765G, Qualcomm made its new premium mid-range chip official with the Snapdragon 780G. New to this processor is its use of a 5nm Samsung EUV process (similar to the Exynos 1080), making it more power-efficient than the Snapdragon 765G's 7nm process.

While its maximum clock speed is lower than the Snapdragon 765G at 2.4Ghz, the Snapdragon 780G makes use of Cortex-A78-based Kryo 670 cores and goes for a 1/3/4 core configuration–the same configuration used on the flagship Snapdragon 888.
In fact, the Snapdragon 780G does inherit a few features from its flagship sibling. Chief among these is Snapdragon Elite Gaming with upgradable drivers for its Adreno 642 GPU and a native triple ISP support.
For the latter, that includes support for 4K HDR with computational HDR and HDR10 video capture, along with the ability to utilize three cameras all at the same time. The Snapdragon 780's Spectra 570 ISP is capable of supporting up to 84-megapixels with zero shutter lag (ZSL) or up to 3x 25-megapixels with ZSL.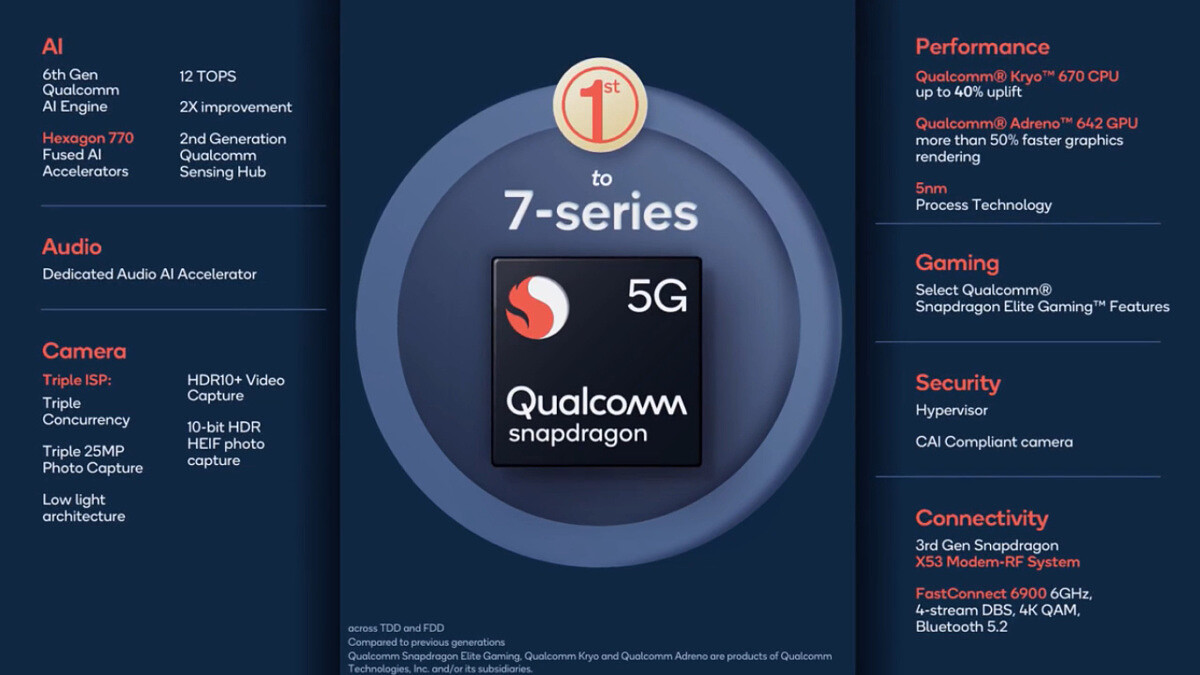 On the connectivity side, the Snapdragon 780G gets the Snapdragon 888's FastConnect 6900 that brings Snapdragon Sound, Bluetooth 5.2, and WiFi 6E. For 5G, its X53 model is capable of delivering up to 3.3Gbps of download speeds on sub-6Ghz frequencies.
Other improvements include support for higher refresh rates (now at 144hz vs 120hz on the Snapdragon 765G), support for up to 16GB LPDDR4X RAM, and a second-generation AI engine with a 12 TOPS performance (vs. 5.5 TOPS on the Snapdragon 765G).
As for availability, Qualcomm said that the Snapdragon 780G will be official on premium mid-range phones by Q2 2021. While it did not specify which manufacturers will get first dibs on the new processor, the unveiling of the Snapdragon 780G should make a good alternative to address the chip shortage issues being faced by the Snapdragon 888.