Review Verdict: In this Samsung Galaxy A52s 5G review, we've found that there's a lot this device has to offer. From its screen to its cameras, it's a fantastic option to experience some of the Korean brand's flagship features without paying steeper pricing. That being said, you'll still have to consider price to performance since its competition does offer the same processing package at a lower price point.
Samsung Galaxy A52s 5G Specs:
Snapdragon 778G processor
8GB RAM
128GB/256GB storage, expandable via MicroSD
6.5-inch Full HD+ Super AMOLED Infinity-O Display, 120hz refresh rate
64-megapixel f/1.8 main camera with PDAF and OIS, 12-megapixel f/2.2 ultra-wide-angle camera, 5-megapixel f/2.4 macro camera, 5-megapixel f/2.4 depth sensor
32-megapixel f/2.2 selfie camera
4G, LTE, 5G
WiFi, Bluetooth, NFC, in-display fingerprint scanner
Stereo speakers, IP67 rating
4500mAh battery
25w charging
Android 11, OneUI 3.1
Pros
120Hz Super AMOLED Display
IP67 Water and Dust Resistance
Cons
The Galaxy A-series has always been a way for consumers to experience some of the best features that Samsung has to offer at a lower price point. The Galaxy A52s 5G is one of their latest offerings in 2021 and it truly has some fantastic hardware and features but are they worth the near Php 23,000 for the base variant?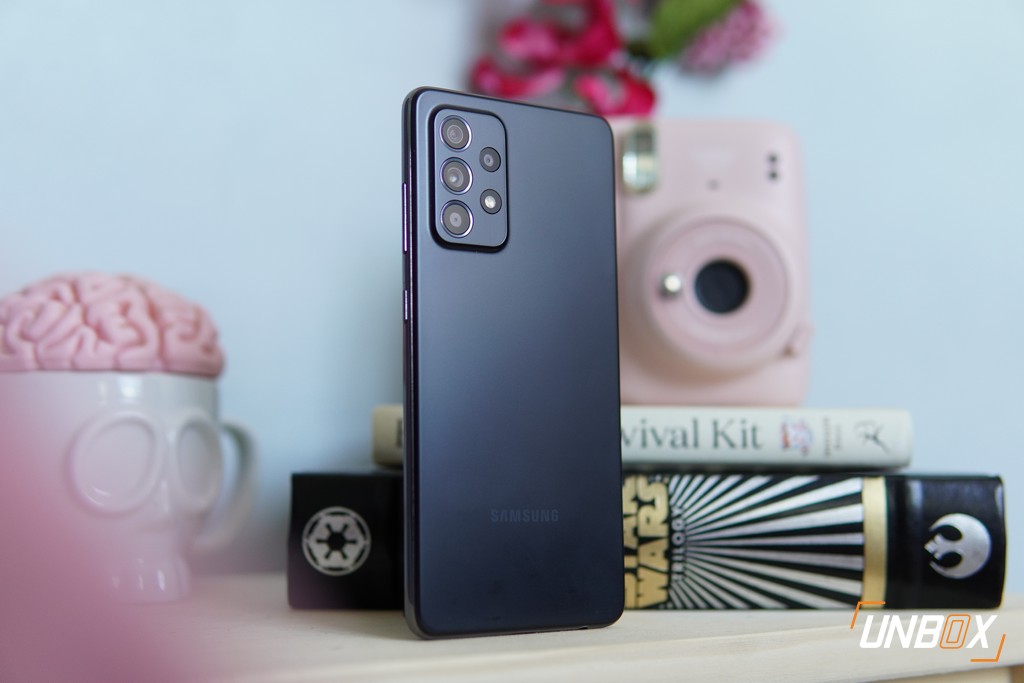 Design
Samsung has gone a different direction when you look at the design language of most smartphones it's competing with. Instead of having flashy back covers that can display every color of the rainbow, they've gone the minimalist route. They've opted for a matte finish with a mix of classic tones to appeal to those who might want a more professional-looking device but also offer some pastel colorways for those who want a pop of color.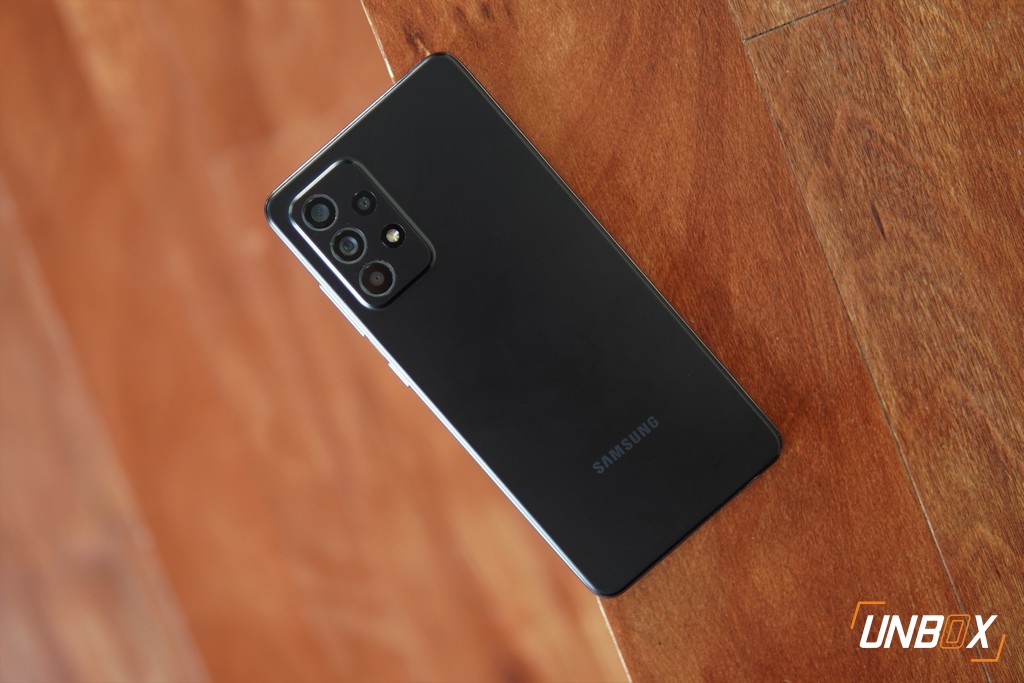 While we do appreciate the shinier aesthetic that some mid-range phones are going for, we do like the cleaner look of the A-series overall. This is, of course, very subjective and we leave it to you to decide if you like the look of the A52s 5G.
In terms of build quality, we are disappointed that it is made out of plastic but, then again, we weren't surprised given the vanilla version of the S series was made up of the same material. The upside though is that it does an IP67 rating for water and dust resistance so you need not worry about accidental spills.
Display
It's no secret that we love Samsung AMOLED displays since they are some of the best in the business. On the A52s 5G, we're getting one of their best screens that uses a Super AMOLED panel at Full HD+ resolution, which measures 6.5-inches. You're also getting a refresh rate of 120Hz to enhance the overall experience with the phone.
The display checks all the boxes in terms of picture quality and we have thoroughly enjoyed watching videos on this device or just simply scrolling through our feeds to see keep up with what's happening with friends and family.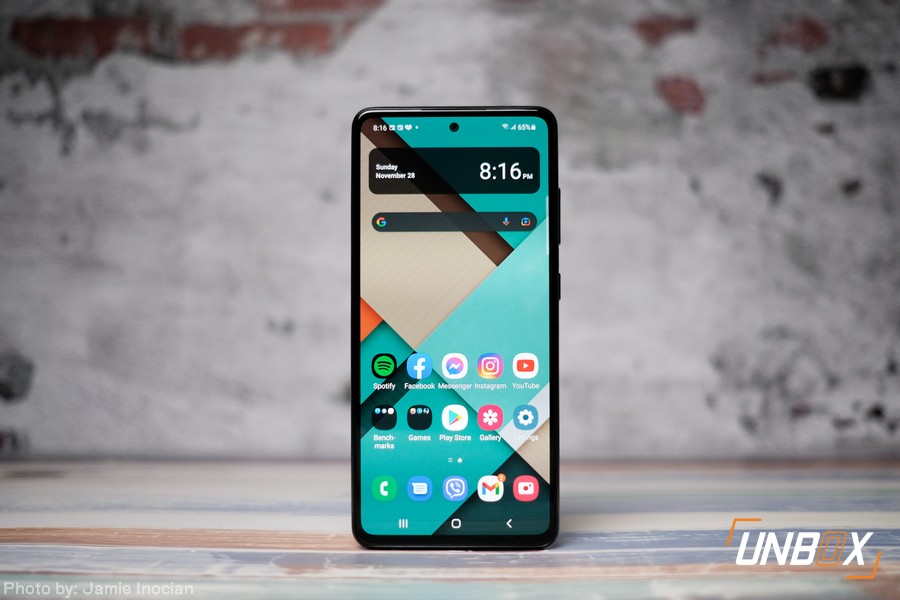 One thing to note is that the overall brightness of the display is a tad lacking in direct sunlight so you may need to help it out by finding some shade so you can read your messages on the go.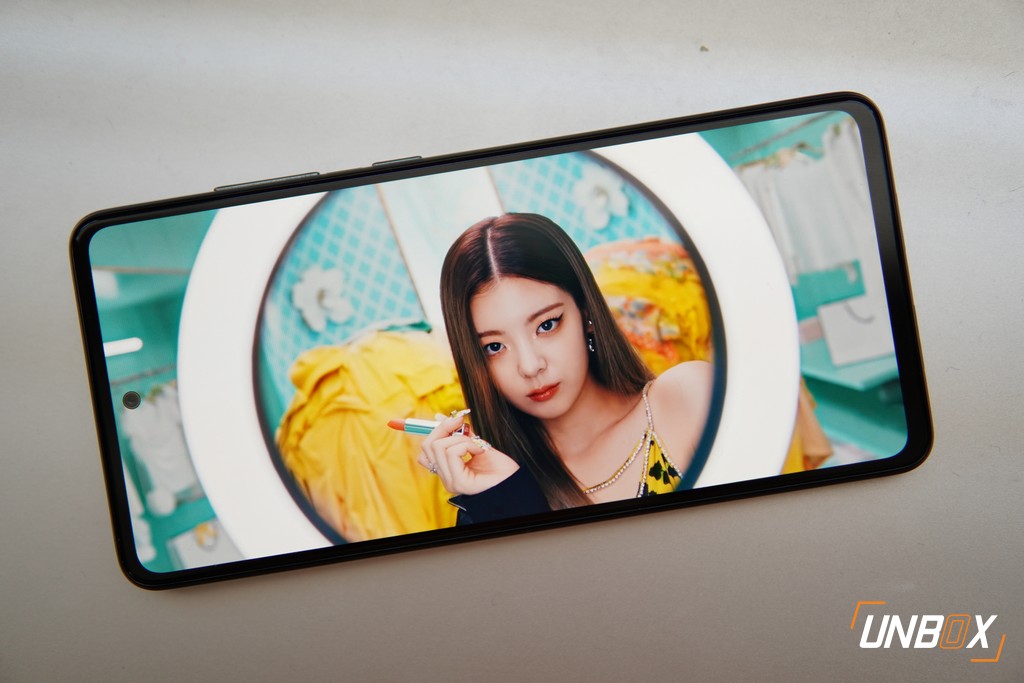 To go with the display, you've also got a pair of speakers on this device, which sound fantastic especially when you enable Dolby Atmos. We still suggest using headphones if you really need to focus on the content you might be watching or the call you might be on though.
Thankfully, Samsung maintains the headphone jack on the A52s 5G who prefers using the analog port over TWS options.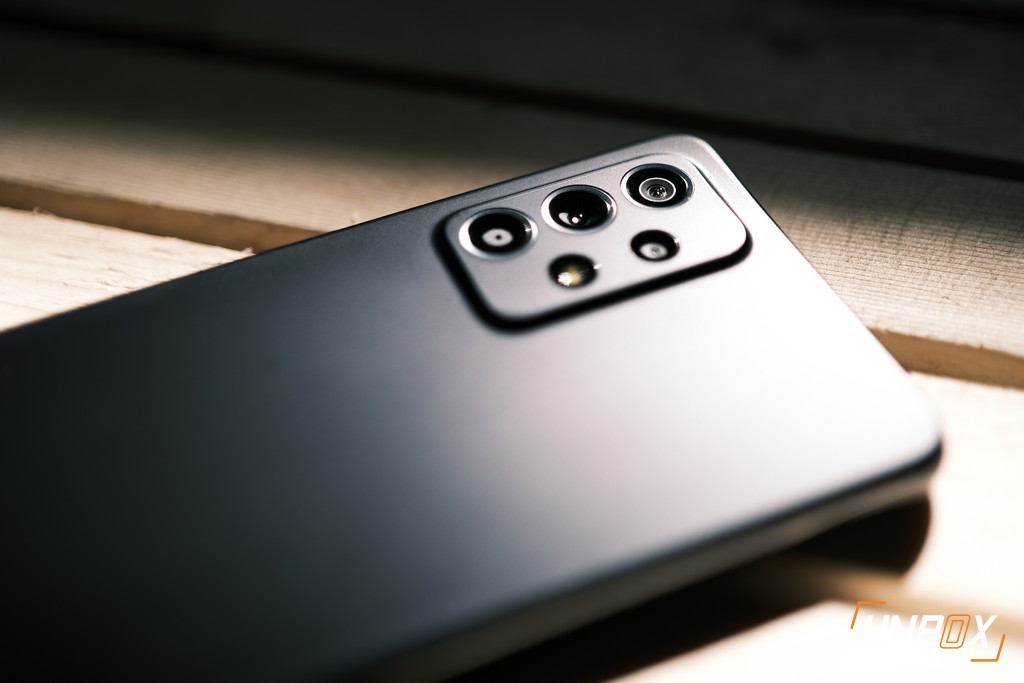 Cameras
For the cameras of the A52s 5G, you have four cameras on the back and a 32-megapixel front camera. The cameras consist of a 64-megapixel main shooter at f/1.8 that has OIS, a 12MP ultra-wide, a 5MP depth sensor, and a 5MP macro.
We're generally happy with the results we've gotten from the shooters of the A52s 5G but we do feel that the post-processing can go a little overboard in the color and sharpening department. This is going to be a matter of preference that's for sure but we do want a bit more leeway to tweak the image ourselves.
In low light, we were surprised to see that the details were muddy and the amount of noise there was in the image once we were able to pixel peep or view the results on a laptop.  That's because the main camera does have OIS so we were expecting a little bit more especially out of that specific shooter. We would still use the images on our personal feeds though.
As always, you're going to see a big difference between the main cam and the ultra-wide because of the difference in the megapixel count but it's not too bad.
Performance and Battery Life
As mentioned above, the processing package is probably going to be the tipping point for a lot of consumers that are going to be checking out this device. It's armed with a Qualcomm Snapdragon 778G processor that's paired with 8GB of RAM and up to 256GB of expandable storage.
The SD778G is a very capable processor that did what it was asked given our time with it; whether it was for playing games, watching videos, or multitasking apps to help us with work. It's one of the go-to's for mid-range devices for a reason. Of course, for those looking to tap into the 5G network, we're happy to report that — if you have access to it — speeds can get pretty sweet.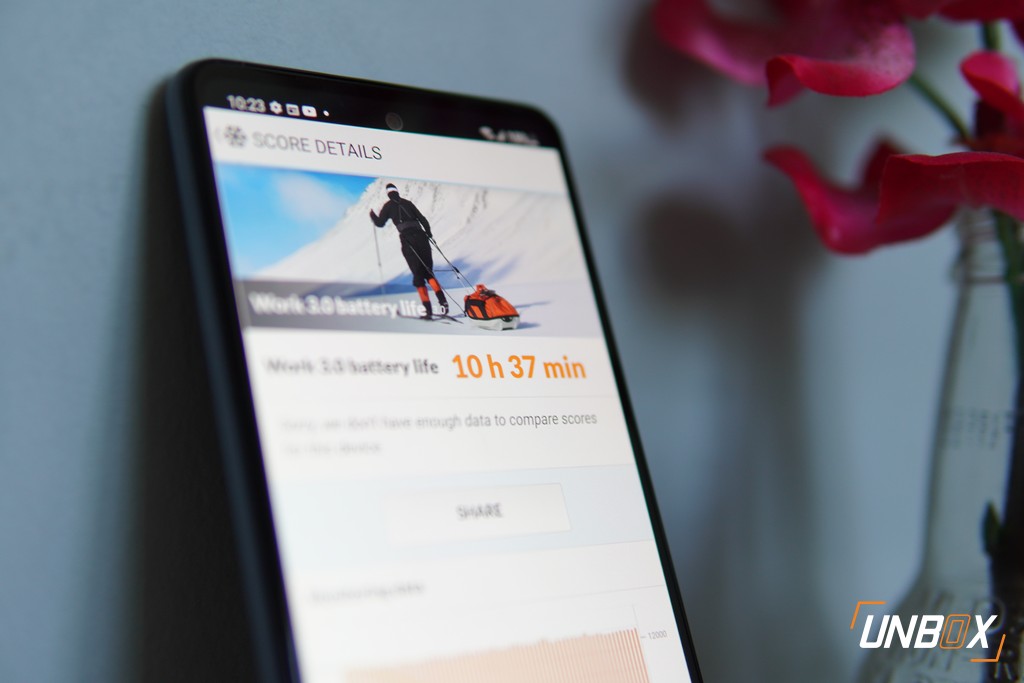 While using the device for this Galaxy A52s 5G review were able to get decent endurance from its 4500mAh battery considering its refresh rate. It clocked in at 10 hours and 37 minutes on our PCMark Battery Benchmark and easily got us through the whole day while traveling out of town and using mobile data to make sure we didn't get lost plus get some work out of the way once we got to our destination.
Samsung is, of course, a little bit more conservative with their charging speeds with this phone supporting 25W compared to the crazy numbers we've been seeing from its competitors. It's still nothing to scoff about and you will still be able to top this phone up rather quickly if you're short on time.
Wrap Up and Conclusions
With our time spent crafting this Samsung Galaxy A52s 5G review, there's no doubt in our minds that it's a good phone with a lot to offer. It has a great screen with fantastic speakers for those who tend to watch more videos on their smartphone, a capable processor, it takes great photos, and the battery life is sufficient despite being lower than the 5000mAh norm.
But, price to performance is definitely going to be the biggest hang-up for this phone since we have seen other offerings with stronger processors and bigger megapixel counts at its price point.
If you've been loyal to the brand though and don't want to spend the money for their S series phones, this device is an easy one to recommend.
Samsung Galaxy A52s 5G Review Philippines Price
The Galaxy A52s 5G is priced at Php 22,990 for the 8GB/128GB variant and Php 24,990 for the 8GB/256GB variant in the Philippines. Both are available in Awesome Black, while the Awesome Mint colorway is exclusive to the 8GB/256GB variant.