Gone are the days when MediaTek is playing catch-up to Qualcomm, as it announced its latest flagship processor in Taiwan with the Dimensity 9000. A big step up from the Dimensity 1200, the Dimensity 9000 uses ARM's new CPU cores: a Cortex-X2 Ultra Core that is running at 3.05Ghz, three Cortex-A710 cores running at 2.85Ghz, and four Cortex-A510 cores running at 1.8Ghz. It supports LPDDR5x RAM, and is the first processor to support Bluetooth 5.3.
The Dimensity 9000 comes with 14MB of cache, which MediaTek claims will improve performance by 7% and bandwidth consumption by 25%. Graphics processing is taken care of by an all-new Mali-G720 MC10 GPU which has support for ray tracing for improved visuals to match PC-level graphics.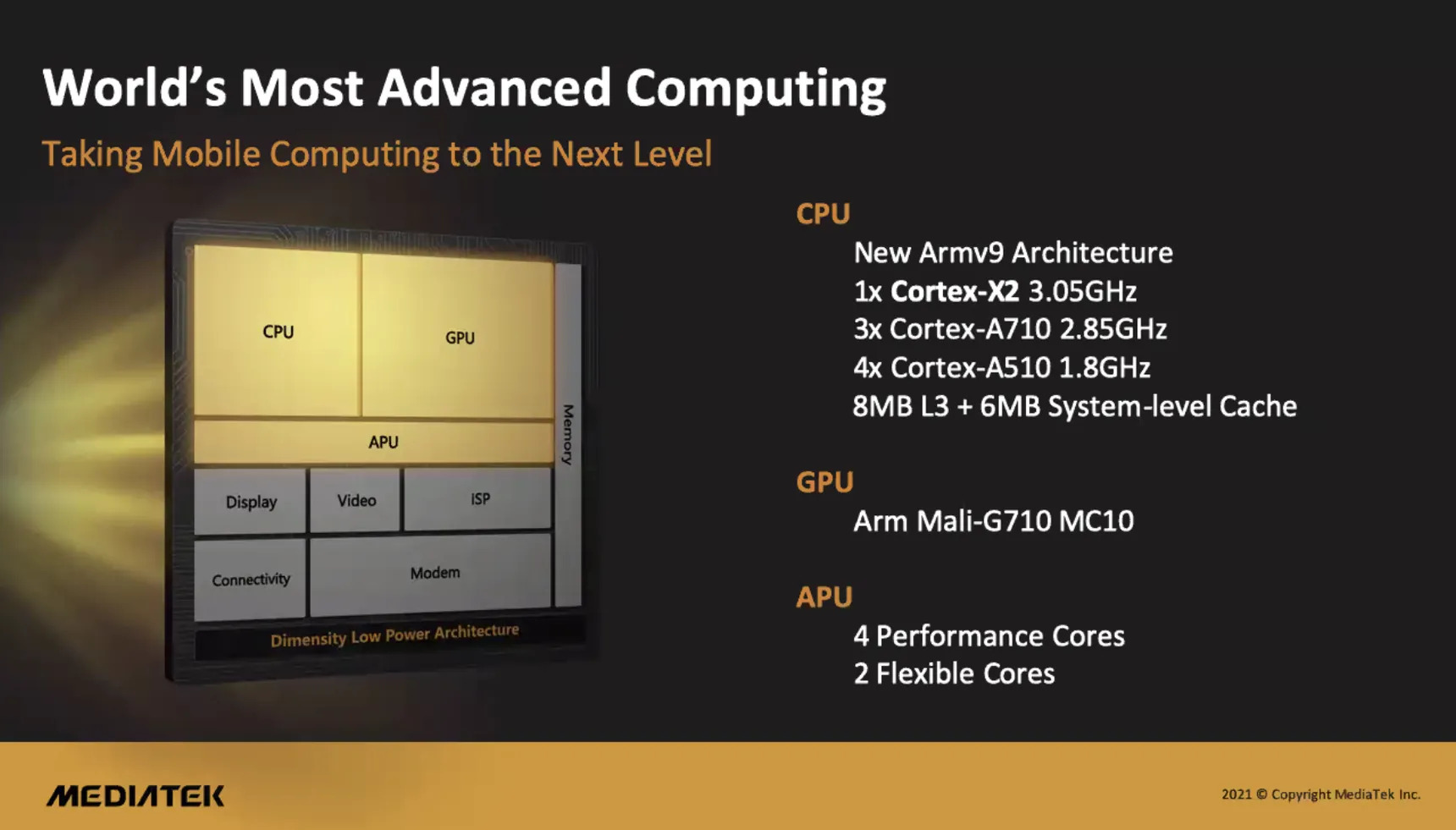 Its ISP can capture 4K HDR video on three cameras simultaneously (given that it has the needed camera hardware to maximize its potential). By going to its maximum processing power, MediaTek claims that the Dimensity 900 can process up to 270 frames per second and output 18-bit 4K HDR video. Aside from that, the new ISP can support cameras up to 320-megapixels. For video, the Dimensity 9000 supports 8K video encoding and decoding, along with 8K AV1 video playback. Display support is up to a 144hz WQHD+ resolution or 180hz FHD+ resolution, along with HDR10+ adaptive.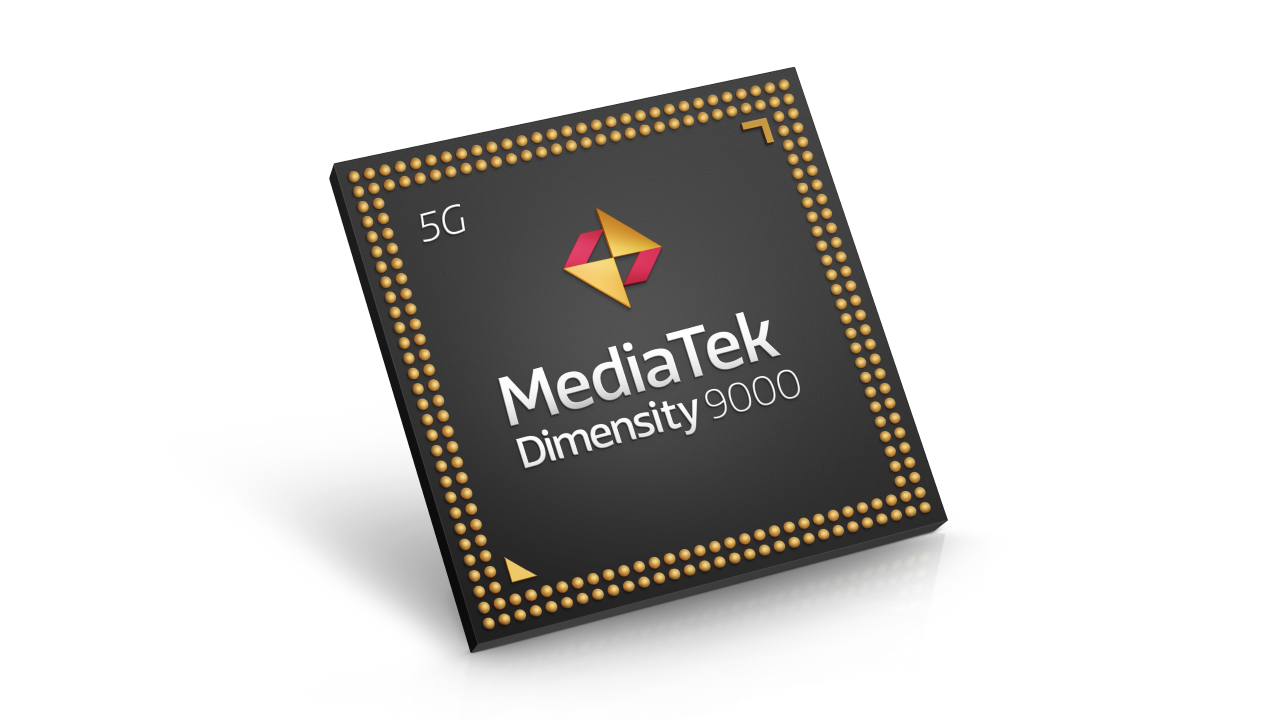 The Dimensity 9000 also has a new 5th-generation, 6-core APU that MediaTek claims up to 16% better AI performance than Google's in-house Tensor processor. As for 5G connectivity, the Dimensity 9000 supports 5G 3CC Carrier Aggregation downlink of up to 7Gbps for sub-6Ghz frequencies, along with 3GPP Release-16 Standard technology.
The Dimensity 9000 will be debut in smartphones globally in late Q1 2022.