Those who are still looking for a postpaid internet connection for their homes may wanna consider DITO's newest offering — the DITO Flash 5G Home Wifi Postpaid.

According to the service provider, the internet speed can reach up to 500mbps.
Available plans start for as low as Php 990 a month with 180 GB monthly allocation and up to PHP 2,490 a month with 350 GB monthly allocation.
Check this table to know more about DITO's available monthly offerings: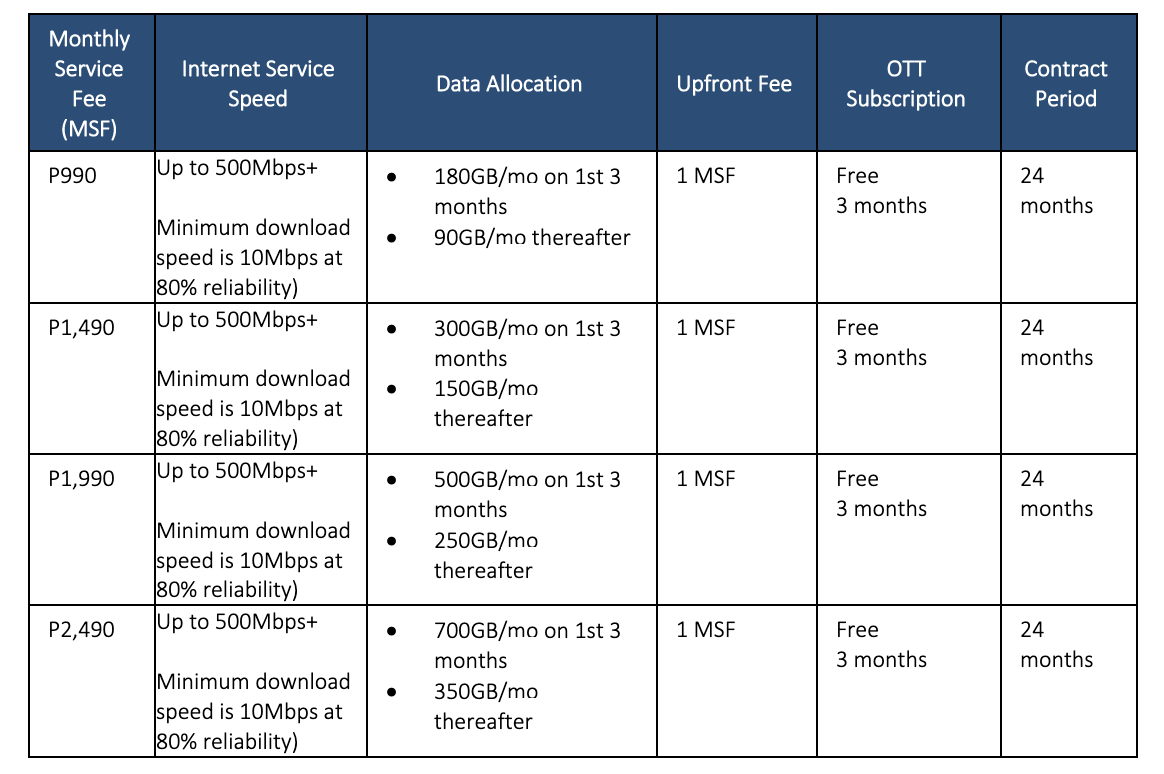 Do take note that all plans have a 1-month service fee that will be deducted from your first bill and a 2-year lock-in subscription period.
All plans include a 5G router, DITO Rewards upon payment, and even a free 3-month HBO Go subscription.
Users also need not fret about wasting unused internet allocation as this will automatically rollover to the next month. On the other hand, DITO also offers a postpaid booster promo worth Php 190 for an additional 20 GB internet allocation valid for 30 days for when you run out of data.
As of writing, the DITO Flash 5G Home Wifi Postpaid is only available in selected areas in the National Capital Region (NCR).
Click here for frequently asked questions (FAQs): https://dito.ph/flash5ghome