With Globe being commended for its improved 5G video experience by Opensignal, they have formally received their award in recognition of their performance in the following categories–5G Video Experience, 5G Upload Speed, and Core Consistent Quality–at MWC 2023 in Barcelona last March 1.
"We are very happy that the improvements we are doing to our network are as tangible to our customers as the awards we've been cited for. These awards motivate us to continue working hard with our efforts to deliver #1stWorldNetwork to our customers," Globe President and CEO Ernes Cu said.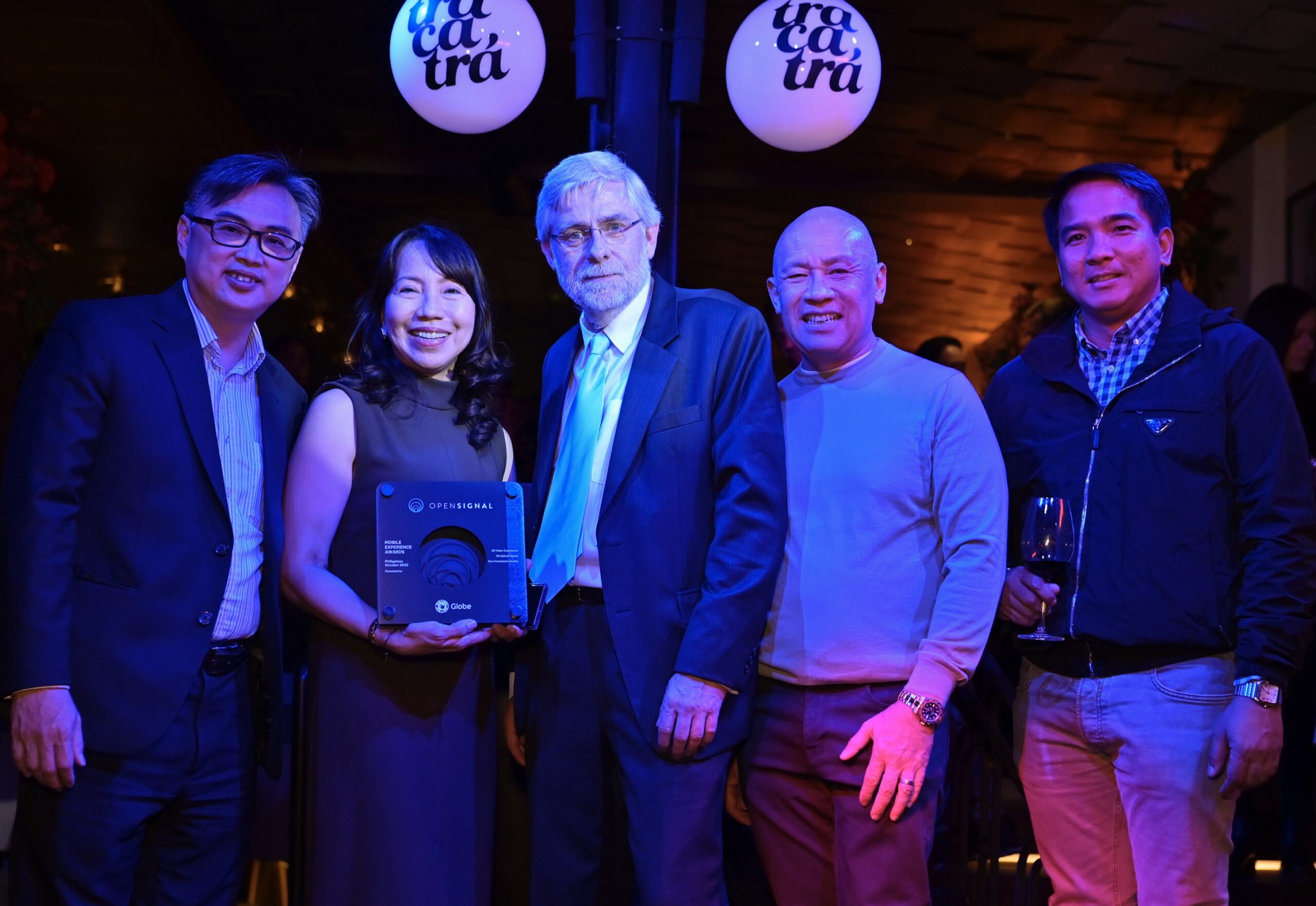 To recap, Globe received the highest rating for 5G mobile video streaming in Opensignal's October 2022 report, garnering a score of 73.5. Aside from that, Opensignal also recognized Globe's improved 5G upload speeds, where it was ahead of its closest competitor by 1.4Mbps, offering an average 5G upload speed of 12.8Mbps.
Globe also won an award from Opensignal for its Core Consistent quality, where it managed to score 76.9%. Core Consistent Quality is an important metric, as it measures the user's experience on a network for all common application requirements.