Review Verdict: The Huawei Watch D proved itself to be an essential health tool during our review in the Philippines. It does everything you'd expect a quality modern smartwatch to do but has interesting features like a blood pressure monitor to set it ahead of the pack.
Pros
Instant pairing and seamless connectivity with Huawei app
Smooth operation on its sizeable and colorful display
Blood pressure monitor and ECG features are definitely unique and useful
Cons
Can be confusing to switch out straps
Incredibly bulky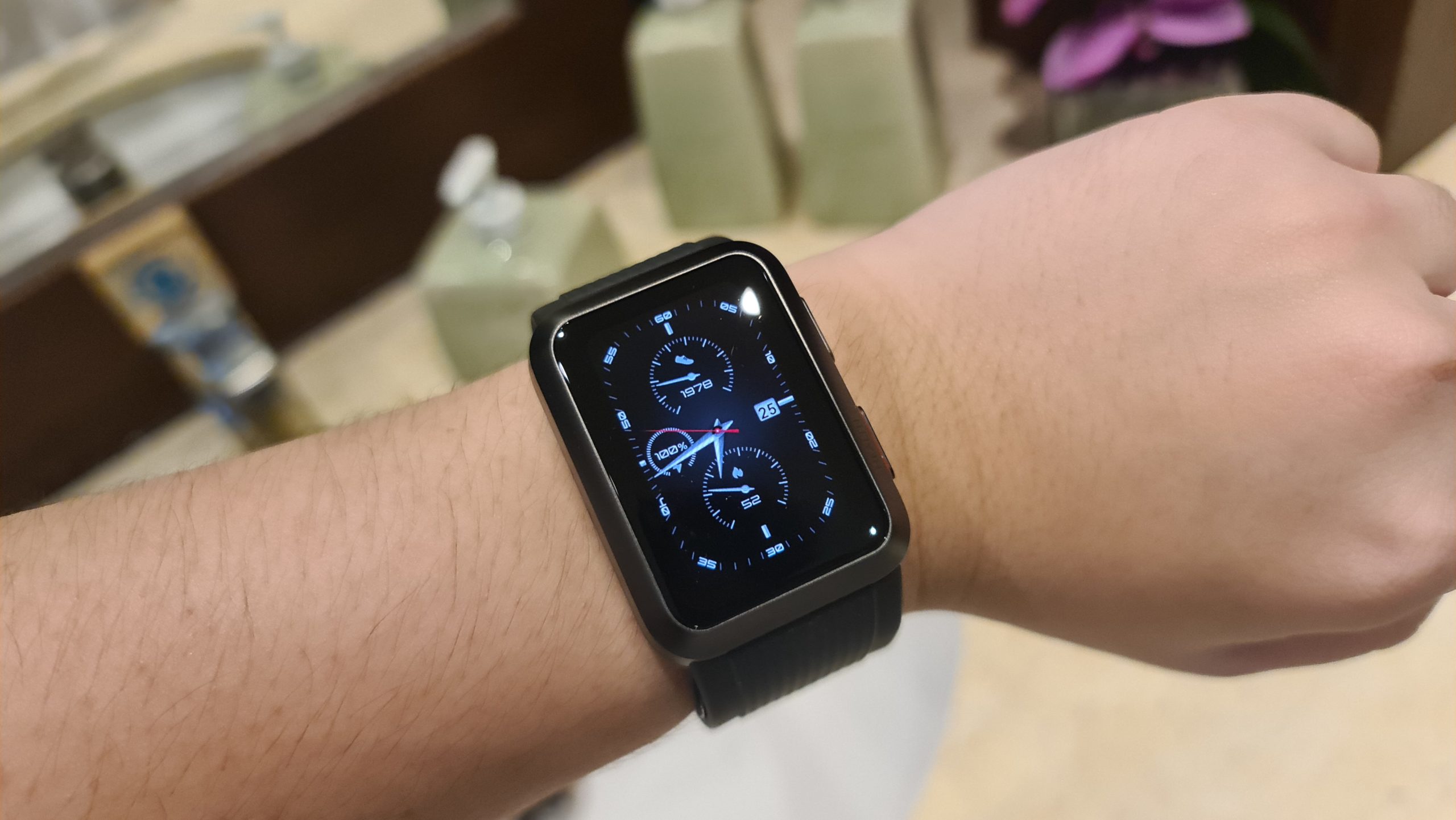 Design and Display
Most people would associate Huawei smartwatches with a signature round design. It wouldn't be too far off from the truth, since the most recent smartwatch releases by the brand have been of the circular variety. The Huawei Watch D however adopts a rectangular design with curved edges, similar to that of the Apple Watch.
It sports a very premium and beefy (51 x 38 x 13.6 mm) aluminum watch case in a graphite black color. It just oozes minimalist elegance, not only in the way it looks but the way it feels as well. It weighs a hefty 40.9 grams and while it won't be painful or tiring to wear, you definitely won't be forgetting that this is on your wrist.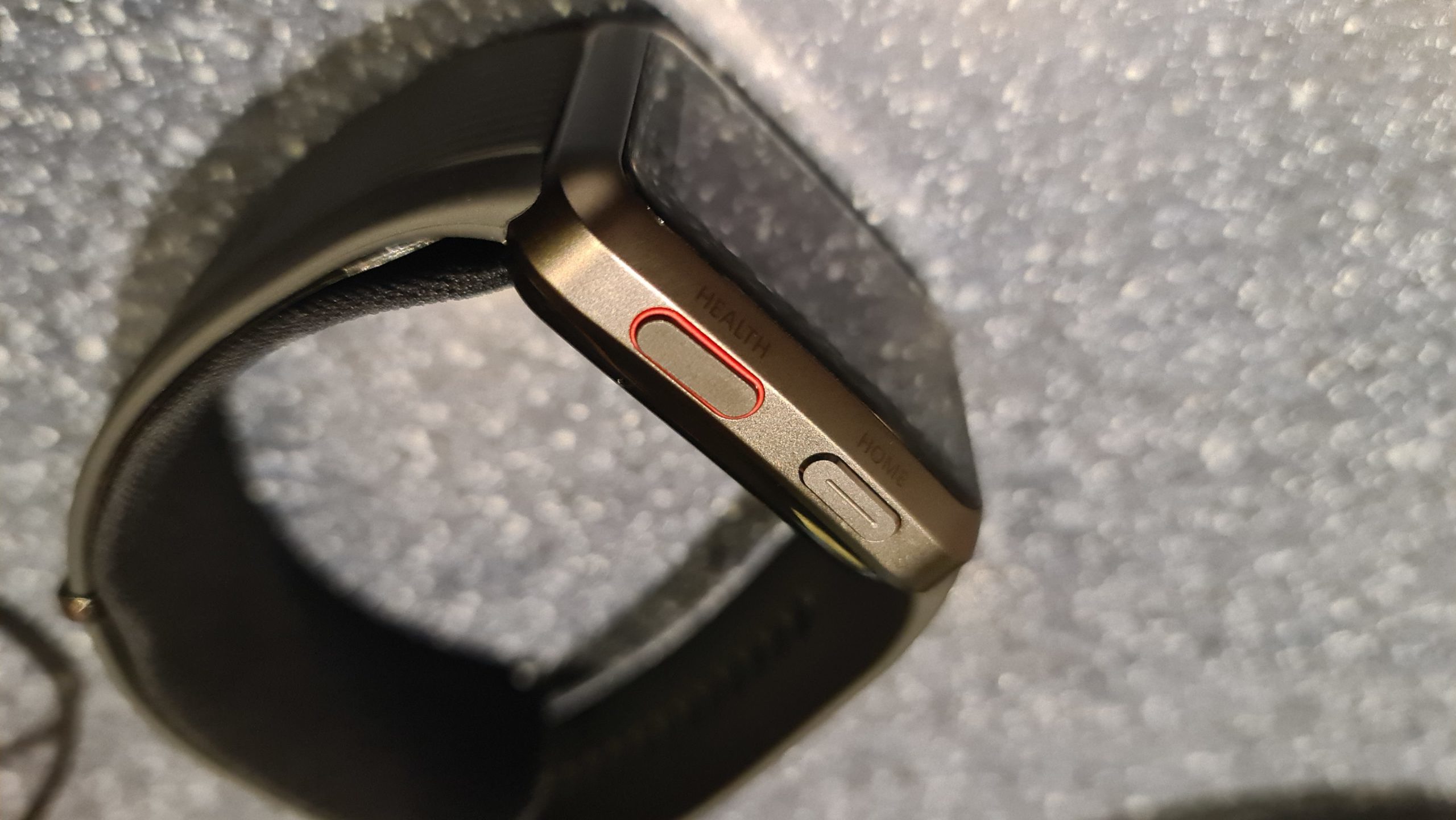 On the sides are the HOME and HEALTH buttons, but the text is angled in such a way that it still faces the wearer. These feel extremely robust when pressed and don't make any sort of unwanted click or sound. Given that the HEALTH button doubles as the ECG sensor for health, constructing these to last is a huge plus for the Huawei Watch D.
Huawei claims that the strap is made up of a material called Fluoroelastomer. Based on research, this material is meant to tolerate severe service conditions and will definitely last a lifetime or even more. The locking mechanism is of a durable construction as well, although replacing the strap seems to be a tedious task for the uninitiated.
At the front is a 1.64-inch 456×280 AMOLED display wrapped in 2.5D glass, with a pixel density of 326 PPI. The display can get immensely bright if needed for outdoor use and colors do pop out as expected from its AMOLED screen. As a result, notifications and other necessary tidbits of information are legible in any type of condition. Scrolling along reveals no lag and is smooth overall.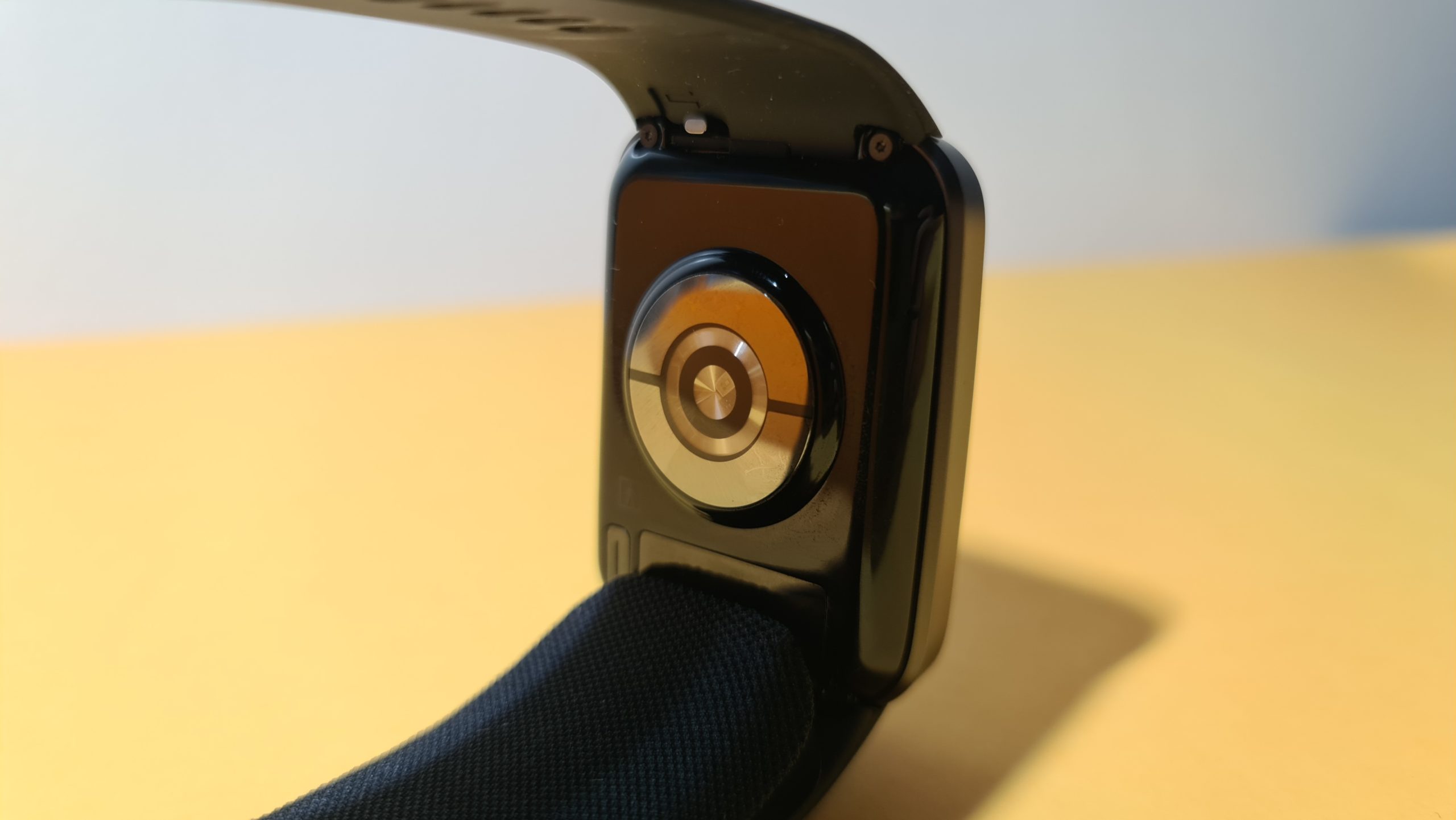 Software and Tracking
HarmonyOS works on this smartwatch just like it should. It's smooth and intelligently intuitive. We can definitely say that the UI has improved over the years. Bluetooth 5.1 tech assures you of consistent and reliable connectivity.
Embedded under the watch's display is Huawei's latest TruSeen 5.0+ Heart Rate Monitoring sensor. Based on their materials, this system deploys 8 photoelectric sensors converging various signals which leads to greater accuracy when reading your heart rate. Scrolling along the watch face immediately brings you to a live feed of your own heart rate as well as recent highs and lows, so we can vouch for its reliability. Despite a protruding lump in between the watch's bottom and your wrist due to a mammoth of a system, Huawei has shaped it in a manner that you don't feel it in everyday use. It's surprisingly unintrusive.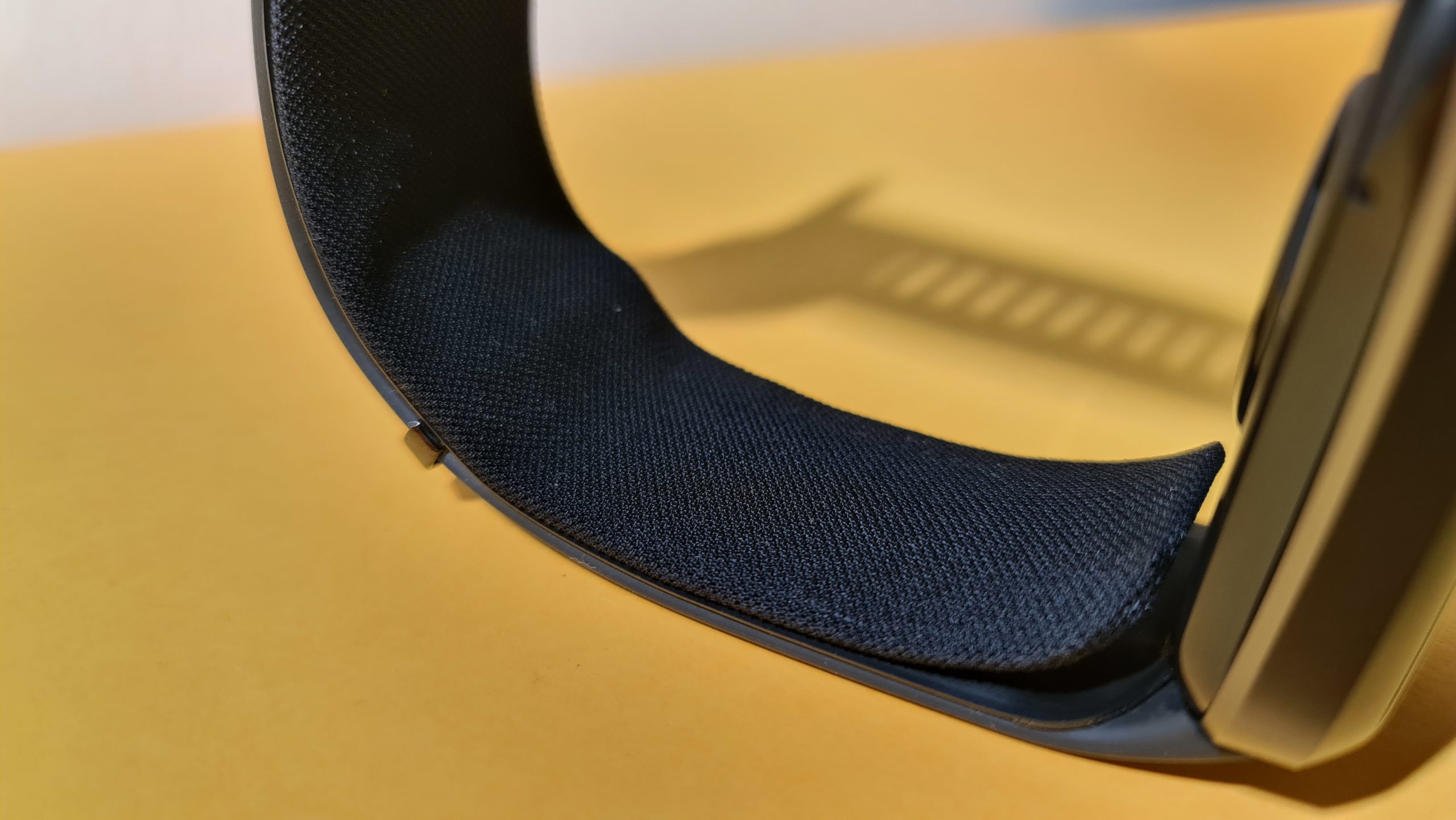 Another highlight of the Huawei Watch D which we were excited to try in this review in the Philippines is the Blood Pressure Monitor. The smartwatch has airbags lining the inside of the watch strap, in direct contact with your arm. It doesn't feel like anything when deflated. Turning on the feature though immediately pumps air into these bags, constricting your wrist and providing advice on which position to take to achieve an accurate reading. Having a feature like this eliminates the need for expensive blood pressure equipment – Huawei promises an accuracy of plus-or-minus 3 mmHg and has even been certified as a Class II medical device in China. Testing this feature out with different people either gave them a sigh of relief or was taken as an immediate sign to visit a doctor.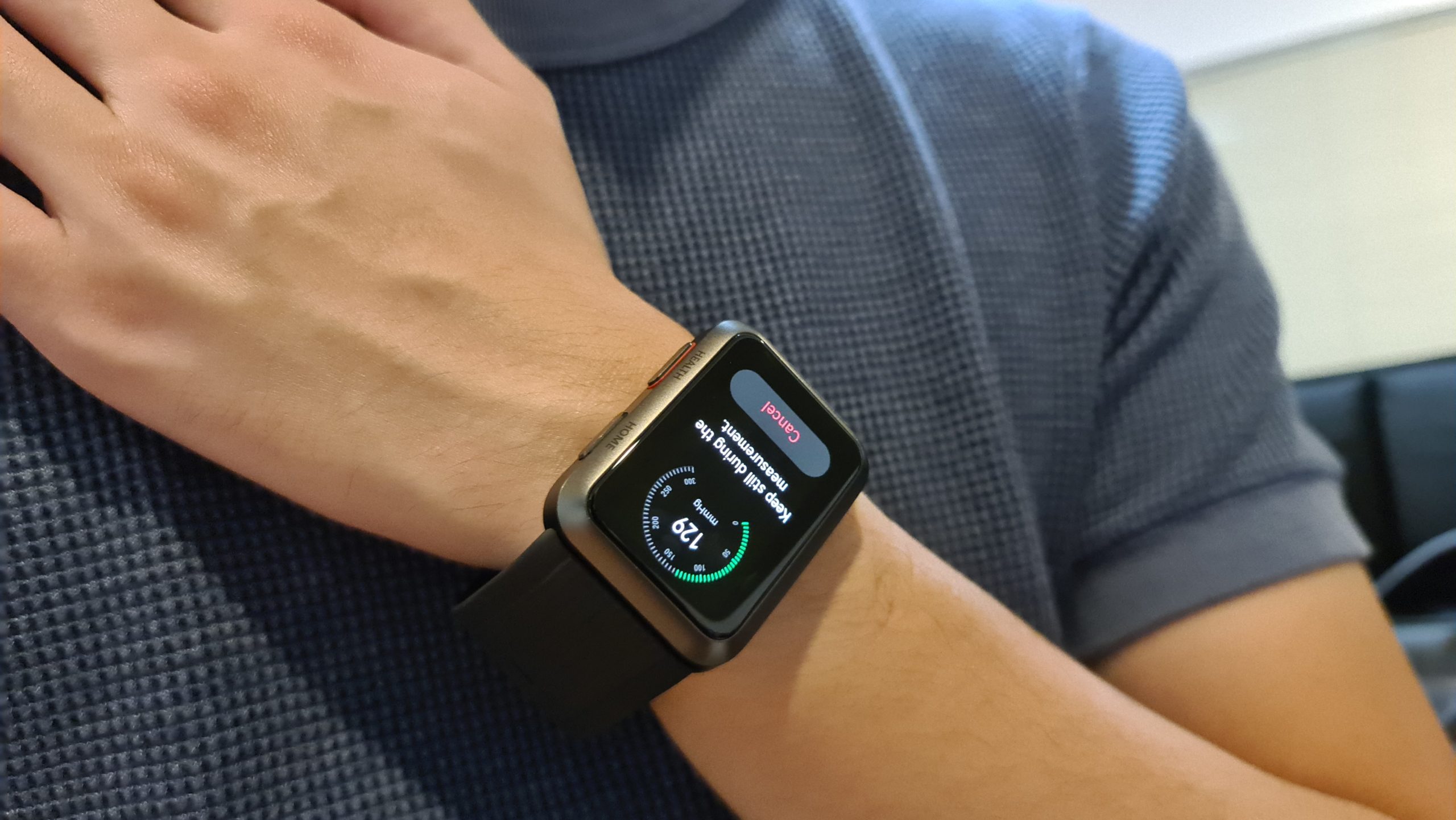 The third health tracking metric we found noteworthy is the ECG feature. Also another marketing center point of the Apple Watch some time ago, the user just has to hold the HEALTH button with the same finger for around 30 seconds. This detects irregular heartbeats and other health triggers that could lead to serious diseases if gone unchecked. Huawei also adds the option to indicate symptoms the person is currently feeling, in order to adjust the sensors accordingly.
Other tracking features on the health side include SpO2, skin surface temperature, sleep, stress, breathing, and others. Connecting the Huawei Watch D to the Health app on your smartphone gives you the freedom to toggle automatic or routine detection of these primary health metrics.
When it comes to exercise, a variety of functions come at you right away when you unlock the smartwatch. Default exercises can be seen such as outdoor runs, walks, cycling, jump rope, and other activities. Clicking the setting toggle next to these exercises allows you to set goals, whether in time spent or calories burned. A bevy of exercise types can also be selected from these categories. Once you begin, the watch will continue to motivate you to keep going until you've hit your preset goals and award you through the Health app accordingly. IP68 certification also gives you the assurance that getting caught in the rain while exercising is not a worry.
A brief overview of your exercise can be accessed through the watch, while the detailed breakdown will remain on your smartphone through the app.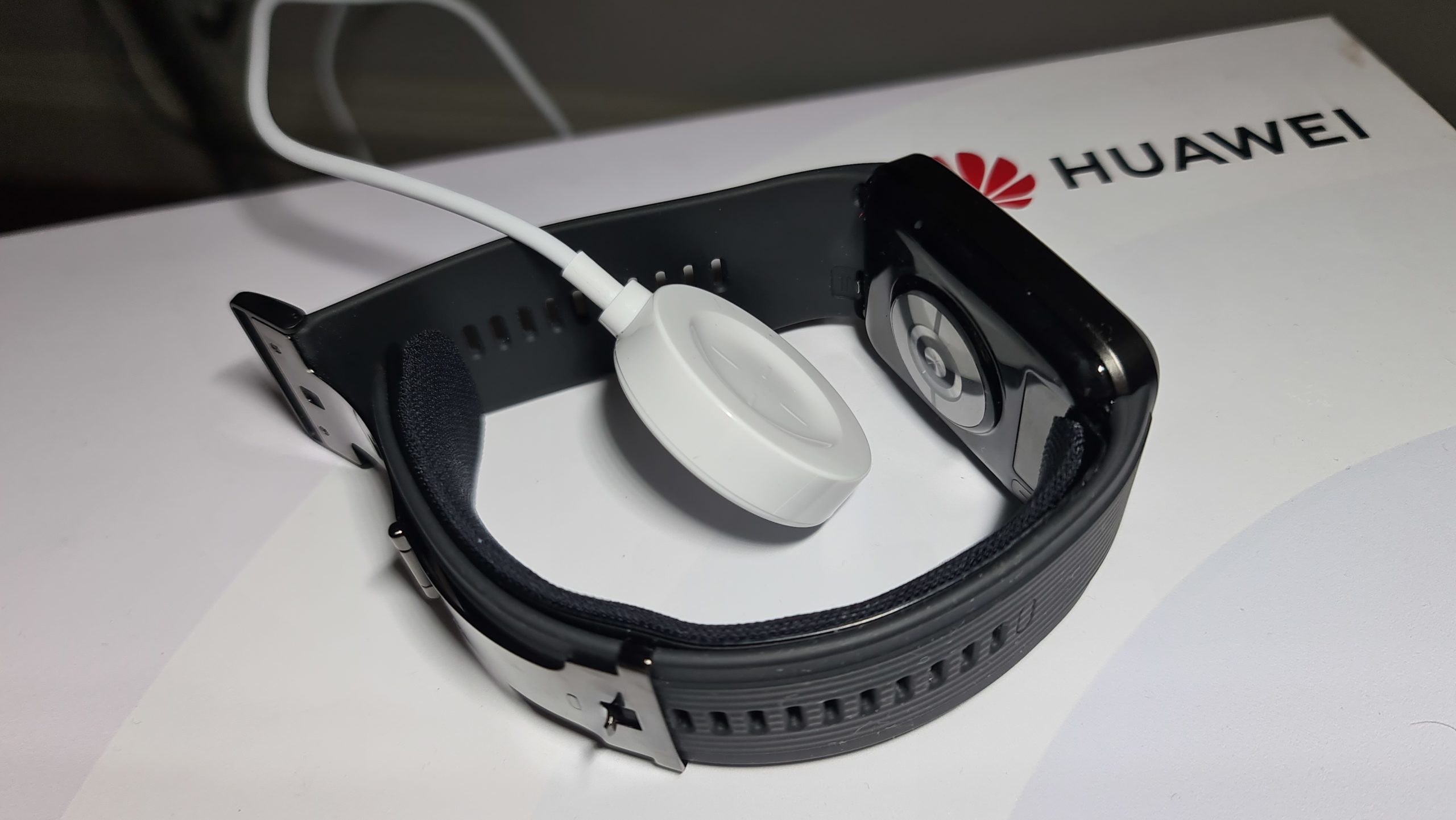 Battery Life and Charging
Huawei rates battery life at 7 days, which is understandably shorter than the 2-week span they have with their other watches. This is due to the advanced features onboard such as the Blood Pressure Monitor and ECG. Don't think for a minute that this 7-day setting is with minimal use of the device though, as this was tested under these conditions:
"Typical application scenarios: factory default settings, always-on heart rate (intelligent mode), scientific sleep at night, blood pressure measurement 6 times a day, ECG measurement 5 times a day, average weekly exercise 90 minutes, and message notification enabled (50 messages, 6 calls, 3 alarms per day) . The screen turns on 200 times a day. Actual battery life varies depending on usage habits."
That's basically with everything, including the automatic health features, toggled on. Considering the heavy usage of health features as seen in those conditions, 7 days is more than enough and would surely last longer under the ownership of most people.
Charging-wise, the device tops up wirelessly with a circular magnetic cradle that thankfully comes in the box. We could have wished for an alternative Type C method should you fail to bring this along, but it's a minor concern in the big picture.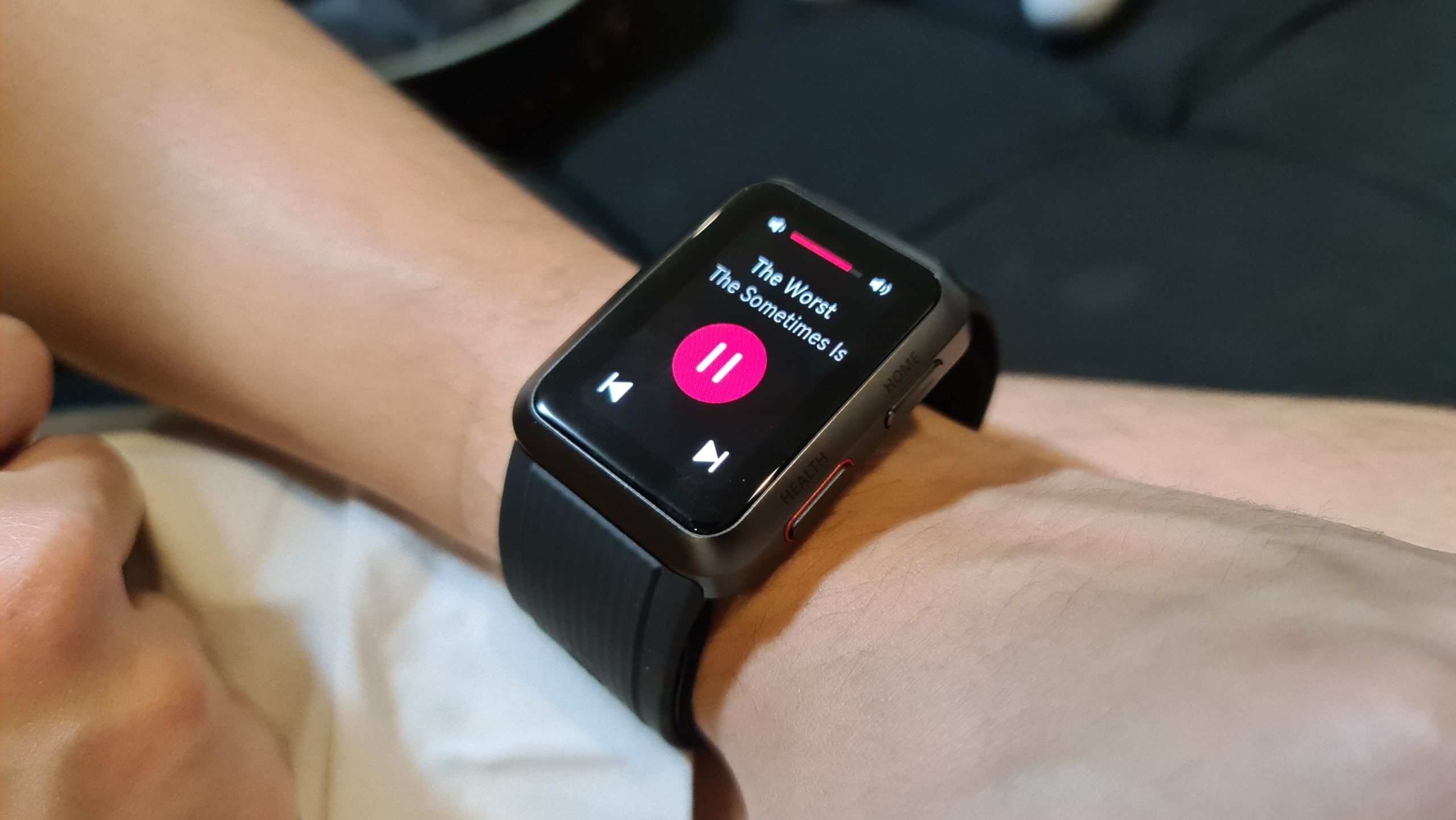 Wrap-up and Verdict
The Huawei Watch D proved to be a splendid choice during our review in the Philippines. It does its duty well as a premium smartwatch but goes beyond when it comes to advanced health features. These additions aren't merely gimmicks but are actually useful for everyday monitoring, especially for the health-conscious. Despite the battery life being a bit shorter than what we're used to with Huawei, it is definitely still reasonable and doesn't fail to impress nonetheless.
Huawei Watch D Price Philippines
The Huawei Watch D is priced locally at PHP 19,999. At this price point, it's going up against more premium choices such as the Apple Watch.
Click here to access the official page and here for specific specs.