We recently discussed the entry of a new player in the local automotive market. We were thankfully able to secure a small group discussion with their team to learn more about their vehicles. Here is what OMODA aims to deliver for buyers in the PH.
Present in our discussion were the following:
Mr. Jeff Liu: GM for East Europe and Asia Pacific, Chery International
Mr Aaron Zhou: Director of Market Development, CHERY International
Mr Marco Chen: Director of OMODA Philippines
Uzzi Asuncion: Brand Manager of OMODA Philippines
The first thing that was discussed was the brand's positioning amongst its siblings. For those who don't know, OMODA (including PH) is under CHERY International, a mainstay in our rapidly-evolving automobile market.  That's why the first thing we had to look into was whether or not this brand is a rival or targeting a different segment altogether.
Based on our understanding, the OMODA brand is set to target the younger crowd, including young working professionals and university students. That's why a video was shown of how OMODA vehicles are designed to keep up with an active lifestyle. The brand knows that younger people have the energy for a diverse set of hobbies, so whether it's visiting the mall or exploring the great outdoors, OMODA's cars are more than ready to take on any challenge.
It'll also manifest in the styling of their vehicles. It was mentioned that it's targeted towards people who are "willing to try new things," moving away from conventional styling cues and standing out amongst the crowd. It's truly a game-changer in this aspect.
As a tech creator, we had to ask whether this is a focus in OMODA cars, both in the PH and globally, moving forward. The brand's representatives answered this with a resounding yes in three facets: safety, comfort, and design. An advanced suite of modern safety features (16 ADAS functions to be specific) allows parents and others to not worry about their children. Meanwhile, amenities such as wireless charging and sizeable displays make everything easily readable, minimizing distraction time on the road. This all ties well into the styling of the cars – both inside and out.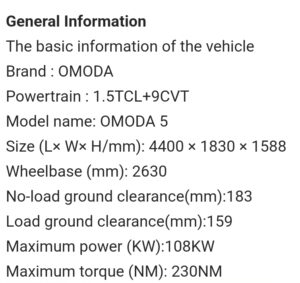 The only vehicle we've seen so far for OMODA PH is the 5. Those who want specific features can check out our article, but we've also laid out the general information up above.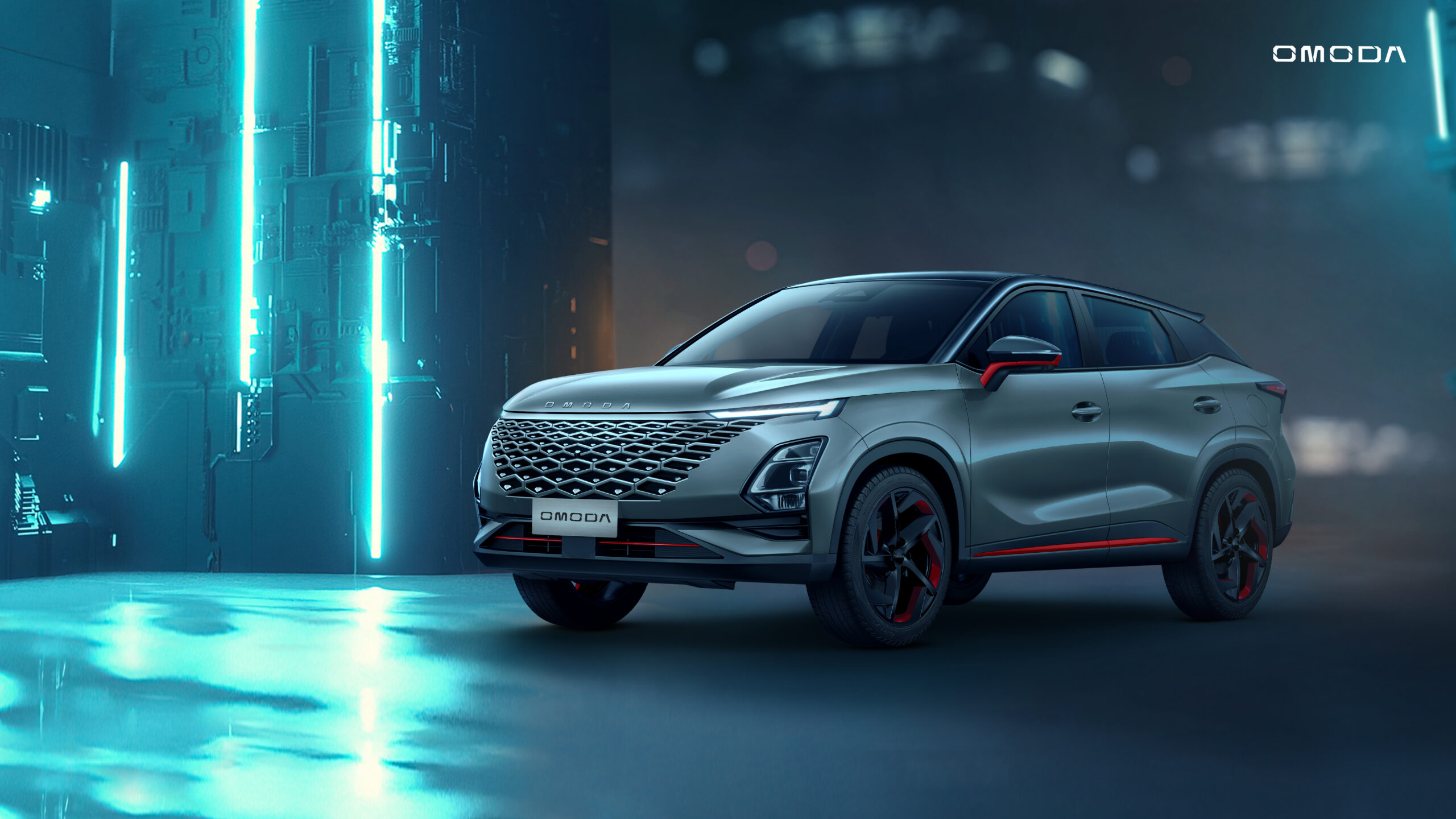 Looking at this exterior, it's hard to ignore the futuristic bodywork on display here. That massive grille, fastback bodywork, integrated DRLs, and other features really make this crossover SUV a neckbreaker on the street.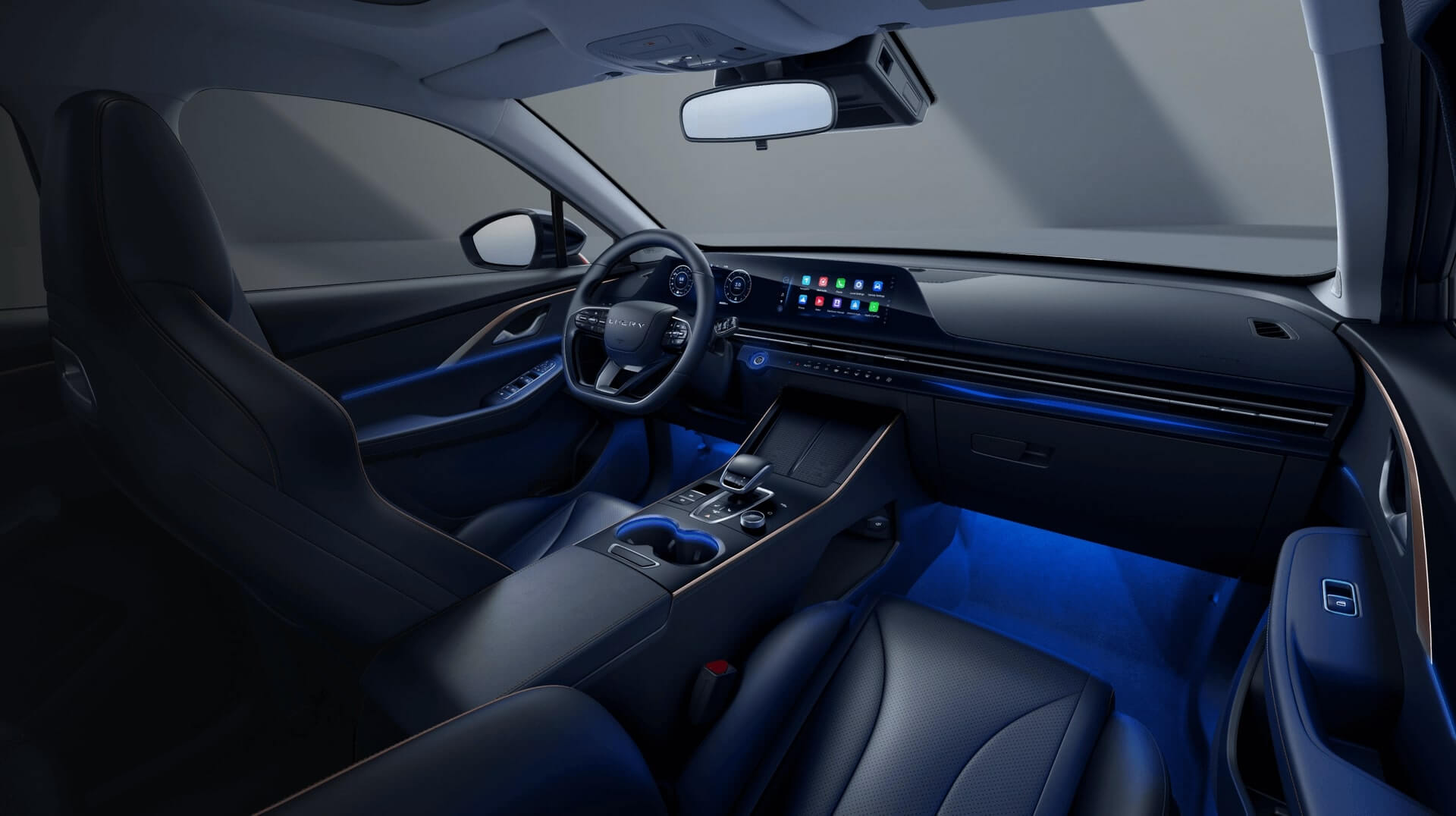 Inside the cabin, things are equally posh. We did ask why this variant received a CVT instead of the DCTs rapidly growing in popularity. For this variant with 108KW (144hp), the CVT proved to be the smoother, more economical choice. However they have admitted that a 7-speed DCT will be used in the 1.6-liter turbo model. Based on this, it appears that there are two engines to be found in this OMODA 5. Although we're not sure if OMODA PH is set to bring in both models.
In the future, OMODA is looking into releasing electric vehicles and PHEVs as this is the inevitable next step for the automotive industry.
Also to be sold in OMODA PH showrooms is sister brand Jaecoo. This brand, meanwhile, is focused on more grand-tourer and rugged applications. Particularly for excursions out of town, or travels off the beaten path. That's why joint ventures with Jaguar-Land Rover in China have also contributed somewhat to these cars' designs.
OMODA is aiming for 8 PH dealerships within this year. If you're not very familiar with the brand, it would be nice to pay a visit to see what they're all about.