Review Verdict: Everything about the Galaxy M32 screams Samsung with all the trappings that would make it a good option. It has a fairly capable processor, their signature AMOLED panels that are always a treat, plus great battery life. Unfortunately, it's up against some pretty strong competition that has owned the price segment and may offer better value in terms of price to performance.
Pros
Super AMOLED Display is as great as always
Fantastic battery life even at 90Hz
Cons
Price a little steep for its performance
Samsung Galaxy M32 specs:
Helio G80 processor
8GB RAM
128GB storage, expandable via MicroSD
6.4-inch Full HD+ Super AMOLED Display, 90hz refresh rate
64-megapixel f/1.8 main camera with PDAF, 8-megapixel f/2.2 ultra-wide-angle camera, 2-megapixel f/2.4 depth sensor, 2-megapixel f/2.2 macro camera
20-megapixel f/2.2 selfie camera
4G, LTE
WiFi, Bluetooth, Side-mounted fingerprint scanner
5000mAh battery
25w charging
Android 11, OneUI 3.1
While the highs of Samsung's latest and greatest flagships still have a lingering effect, the Korean brand hasn't forgotten about their more affordable offerings. While we're waiting on the units for their budget-friendly A03s and mid-range A52s 5G, they sent us the Galaxy M32 to check out; whose price sits comfortably between the two. Should you get it? Hopefully, we'll help you find the answer in this Samsung Galaxy M32 review.
Design and Build Quality
No surprises here. It's made of plastic. While Samsung has given some of their phones the "glasstic" touch, there's no effort to conceal it on the M32. It has a back cover with iridescent pinstripes that gives it a certain visual flare but the glossy finish does attract smears and smudges like crazy.
The tolerances are pretty tight though and the frame does feel incredibly solid but we do recommend slapping on a case so you don't have to wipe it down every time you pull it out of your bag or pocket.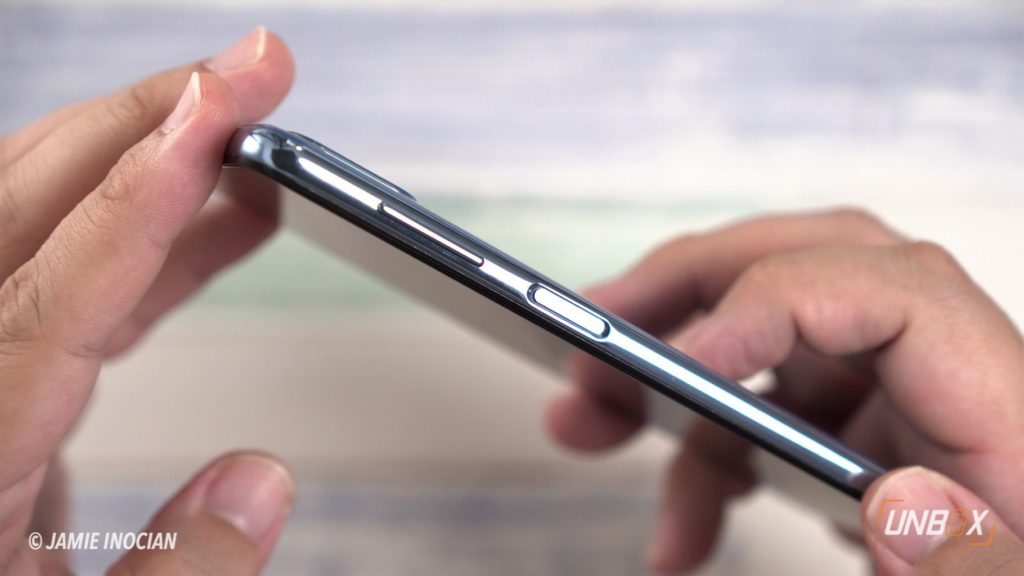 For a tour of the phone's button and port layout, you have the volume rocker and the combination power button plus fingerprint scanner on the right side. It's very accurate and very rarely did it fail to read our thumb print when unlocking the device.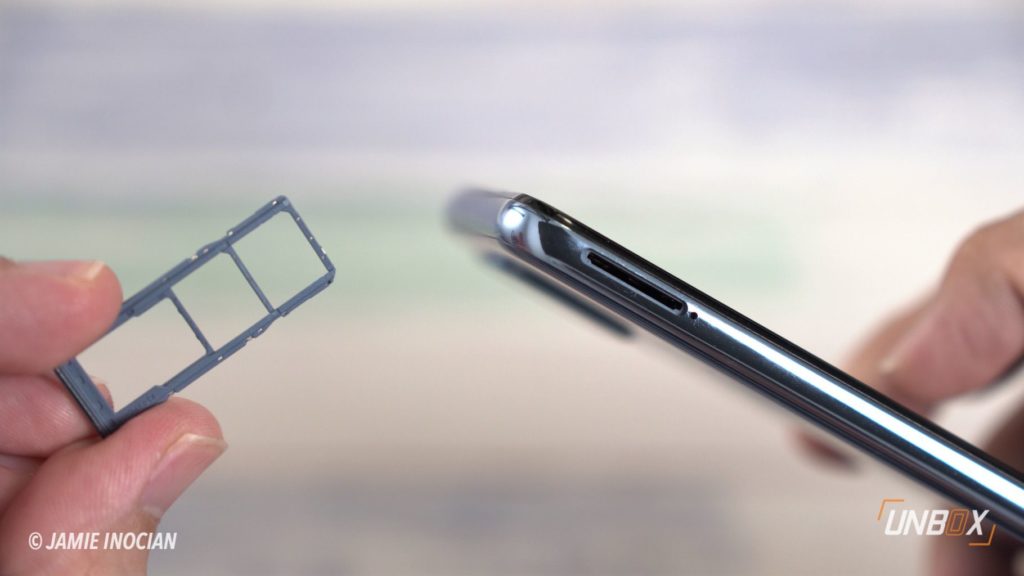 The left side houses the phone's SIM tray which is triple-slotted so you will have access to two networks and extra storage should you need it.
There's only a microphone on top, which leaves the headphone jack, USB-C port and a lone speaker on the bottom of the phone.
Display
One thing Samsung has given us in the past couple of years is great displays on most of their devices and we are getting their signature Super AMOLED panel on the M32.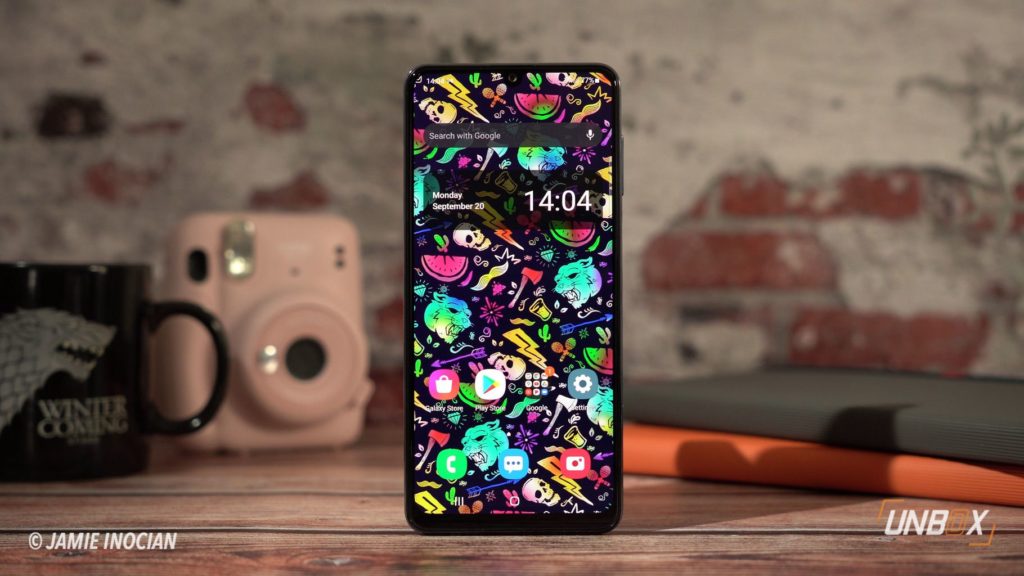 The screen measures in at 6.4-inches at Full HD+ resolution, which means that videos on YouTube and images in general should be plenty sharp. Unfortunately, we were unable to verify if the M32 does support HD content on Netflix since the app was incompatible with our unit but other tech outlets do confirm that it is Widevine L1 certified.
We've also reached out to Samsung Philippines and they say that the retail units being sold locally shouldn't run into this issue.
There's really not much to say about the image quality from the display. It's as good as ever. You've got nice punchy colors thanks to the contrast ratios the panel is able to provide that'll make watching YouTube videos or the shows that you binge watch even more enjoyable.
It's also bright enough to be used outdoors should you need to run errands.
In terms of audio, we would have loved to see stereo speakers on the M32 but, no worries, the single speaker on the device holds its own and does the job well. We wouldn't recommend pushing it beyond 80-percent to get the best out of it but there's always the headphone jack if you need to listen to things more intently.
Camera
One of the highlights that Samsung mentions in the marketing material for this device is its cameras and it does have a relatively versatile set of shooters. You have quad setup on the rear, which is led by a 64-megapixel camera at f/1..8. You're also getting an 8-megapixel ultra wide, a 2MP depth sensor, and a 2MP macro. While selfies are managed by a 20-megapixel front camera. The question is can they take great snaps? The answer is yes… under the right conditions.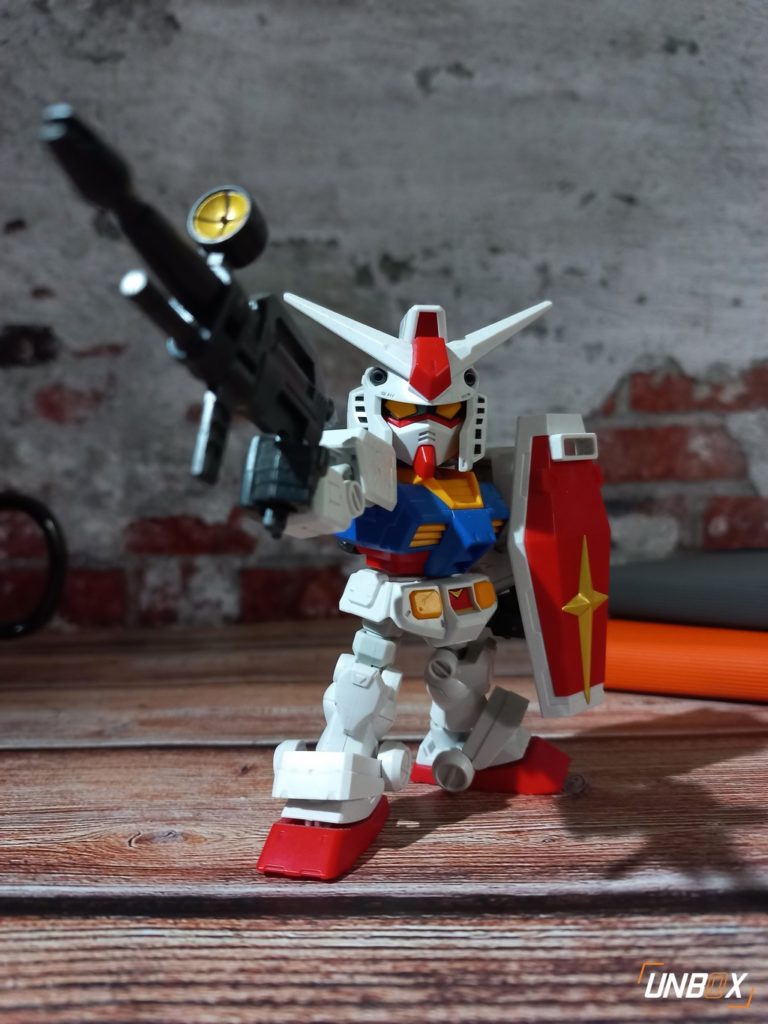 For example, we were able to take this pretty sweet shot of one of our SD Gundam kits with the same studio lights we use for both photo and video. It has a good amount of detail and something we would be proud on our socials. The trouble is things tend to fall apart fast when you ask the device to take pictures in a less of a controlled environment where exposure can be a little trickier.
You can really see the M32 struggle in the indoor samples we have here where the exposure is a little too dark for our liking (the first photo) or where it's lack of dynamic range shows through because of what's happening in the scene. We also think that the post-processing can get ta little harsh and pumps up the saturation too much but you can always turn off scene recognition to make things a bit closer to what you actually see. Of course, that's entirely subjective. As usual, you can expect some lost in detail when you switch over the phone's ultra-wide shooter but it did leave us wanting for a bit more detail.
Get the lights even lower and, well, you can see the results for yourself. There's no hiding the amount of noise in the photos we took around our neighborhood. You can use them in a pinch but we suggest getting as much light on your subject as possible.
The selfie camera is a bit of a miss as well. We tried them under controlled conditions and outdoors to see where it would operate the best. The results were a bit of a disappointment. You can see the M32 try to do some post-processing for both the photos we took and, while it did up the color on Lea's hair, you can see some over sharpening in some parts but overall the details are rather soft. We're not sure if updates can fix the camera performance for this device but, as it is, we've definitely seen better from its competition.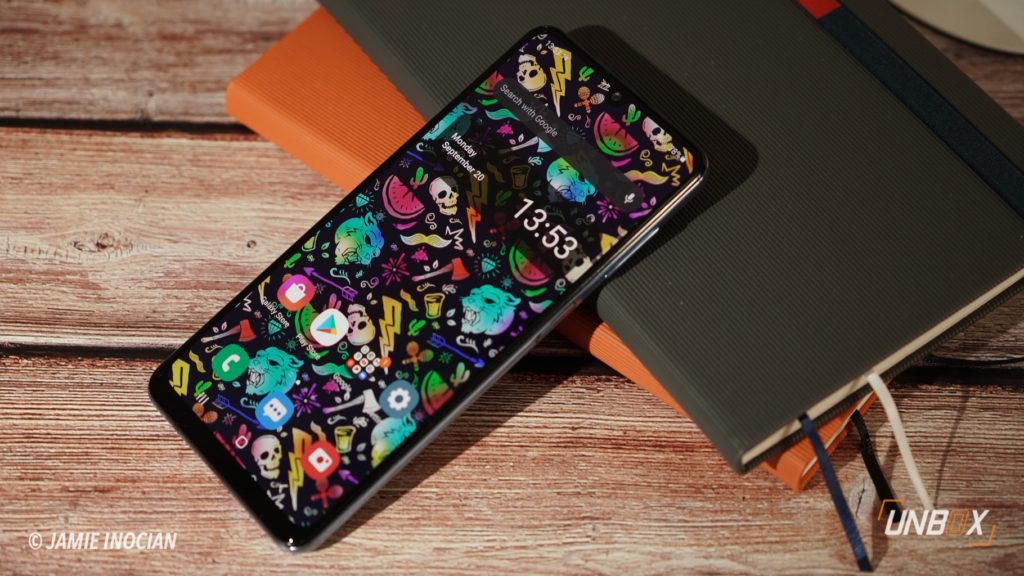 Performance
For its internals, the Galaxy M32 is fitted with a Mediatek Helio G80 under the hood and is paired with 6GB of RAM and 128GB of expandable storage. While this configuration is pretty solid and handled most of the daily tasks we threw its way, its price to performance is definitely less than desirable.
We compared its synthetic benchmark scores to other devices that have similar specs — the Xiaomi Redmi 10 and the Cherry Mobile Aqua S10 Pro — and as you can see, it ended up on the bottom despite multiple runs to make sure we weren't botching anything up.
As for actual use, like we said, it was able to take on what we typically ask from our smartphones in a day-to-day setting, although we did experience occasional hiccups when we had to multitask between several apps.
For gaming, we've seen the G80 perform quite well on different devices and it's pretty much the same story here. We were able to play Wild Rift with very little issue while pushing the settings really hard, COD: Mobile is best played at its lowest to minimize frustration, and you should really cap yourself to the lowest settings for Genshin Impact but you should still expect a few stutters here and there.
The M32 is also rocking a 5000mAh, which gave us really great results on our battery tests. It clocked in at 13 hours and 8 minutes so it does outperform the other devices that we compared it to by at least an hour and a half. For actual usage, we got it to comfortably last a day and a half before we had to reach for a charging brick.
Wrap Up and Conclusion
Samsung delivers on their highlights for this device that you can see on their website. The Samsung Galaxy M32 does have a fantastic display, a capable set of shooters, and great battery life. If those three features are on your non-negotiables list for your next buy then, yes, this should definitely be on your radar.
But, as our benchmarks scores reveal, if you want to get more muscle per peso spent in your smartphone — may it be for your gaming sessions or if you have extremely punishing work loads for your devices — then this is where the Galaxy M32 gets edged out.
It's a great phone and one of the more affordable offerings from the Korean brand but tough competition and pricing may leave this Galaxy lost in space.
Samsung Galaxy M32 Review Philippines Price
The Galaxy M32 is priced at Php 13,490 and is exclusively available at the Samsung Flagship Store on Lazada.