After it was announced s few months ago that Battlefield is the next hit game to be available in Mobile, Electronic Arts announced that they will begin to conduct play tests for the Android version of the game in Indonesia and the Philippines. The play test will begin by Autumn 2021, which means it may kick off by the end of September this year.
Those interested can visit the Google Play Store Page to pre-register for the game. Do note that as of this writing, not all mobile devices can be used to register. In our experience, we were able to pre-register successfully using a OnePlus Nord, but we received a compatibility issue when using a Huawei P20 Pro. By pre-registering, Battlefield Mobile will be installed on your phone once it is available.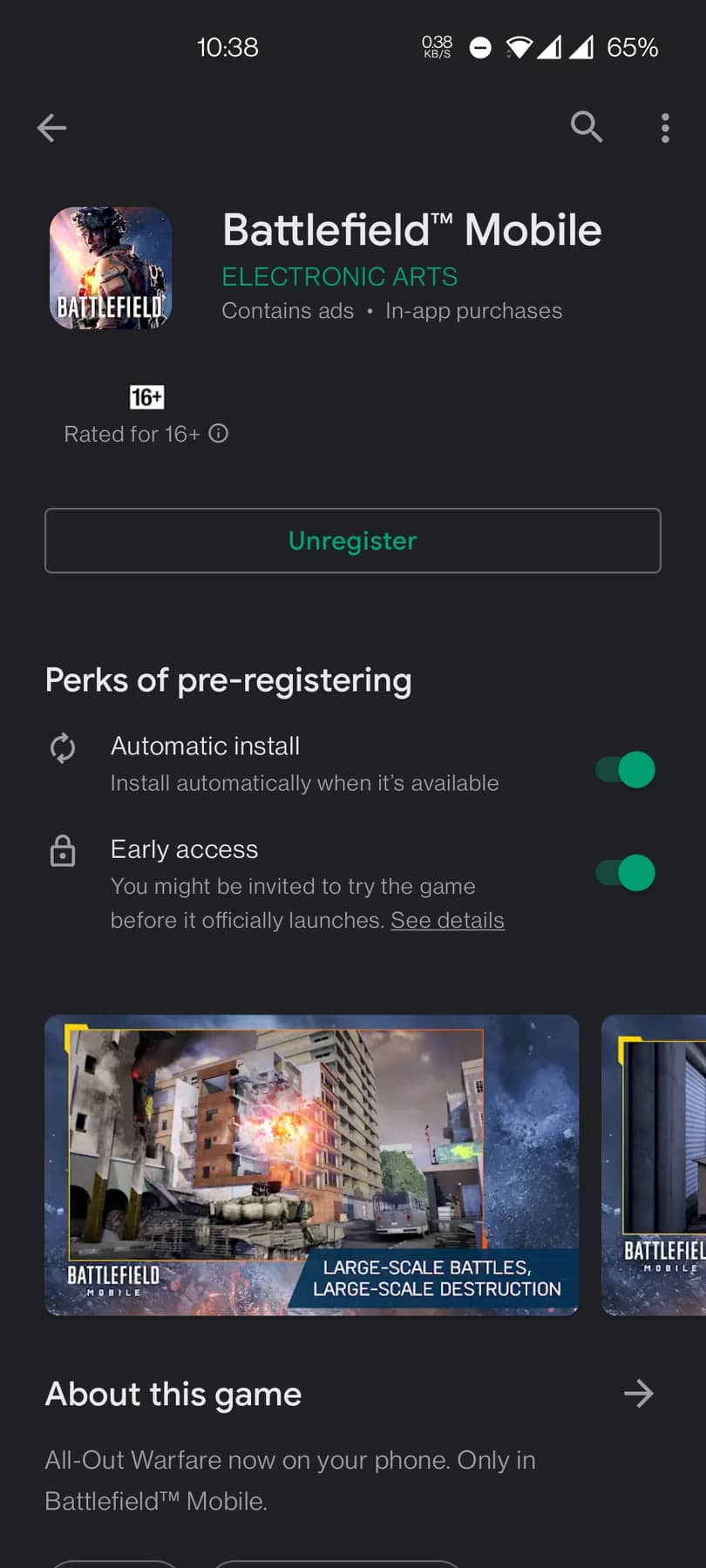 According to EA's post, they are working to make Battlefield Mobile compatible with various Android devices as long as they come with Android 7.0. "The mobile devices supported by this test do not represent the final launch version, and will support more models in the future." Those residing in the Philippines and Indonesia should also be aware that all progress made during the play test of Battlefield Mobile will be wiped at the end of the test.