Suzuki has a (good) problem in their hands right now – they can't make enough of one of the best and most popular off-roaders in the world. The current generation Jimny is hard to get a hold of everywhere, which has prompted the Japanese carmaker to release a lite version of the crowd-favorite Jimny.
According to Suzuki Australia, the lite version was created to meet the increasingly overwhelming demand for their most sought-after vehicle. The Japanese carmaker is unable to cope up with the demand to such an extent that the company had to add another production source for the car in India.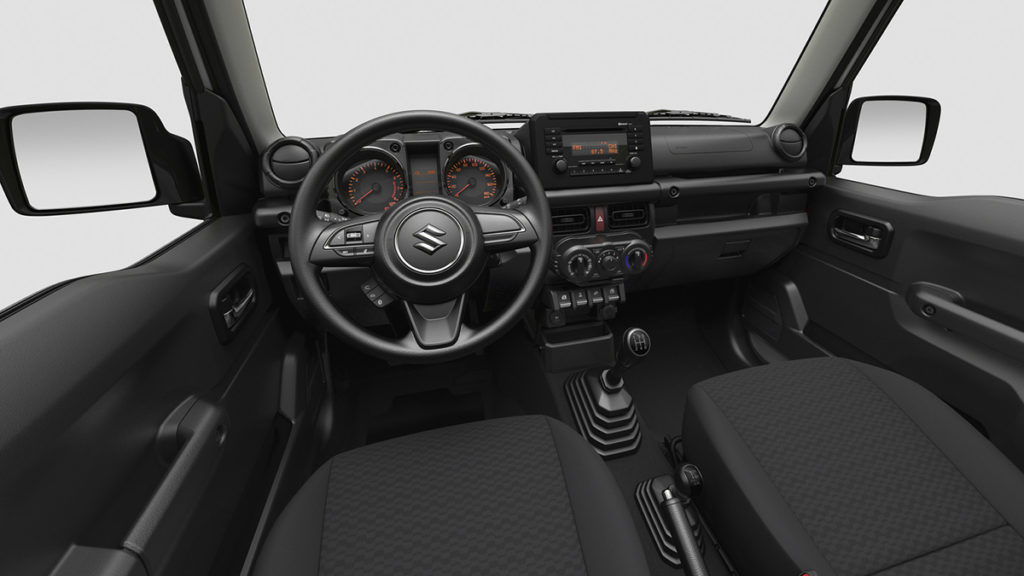 To help address the supply problem, they've introduced the "lite version" which is more affordable and less sophisticated. It's simply a stripped-down version of the regular Jimny.
Although it still retains the classic look and feel of the main model, it is equipped with conventional parts such as 15-inch steel wheels, plastic side mirror housings, halogen headlights with no fog lights, and a standard radio with Bluetooth capability. Under the hood, the Suzuki Jimny Lite is still powered by the standard 1.5-liter K15B four-cylinder gasoline engine that produces 100hp and 130Nm of torque. It also has the same 4×4 configuration although the lite variant comes with a five-speed manual transmission only.
As a result, the cheaper Suzuki Jimny Lite has the same off-road prowess, just fewer niceties. This does not come as a problem because less is more when it comes to off-roading. The simpler, the better.
For now, the Suzuki Jimny Lite variant is only available in the Australian market. It will, however, be available to the global market soon. There is no word on the price tag yet but it will surely be cheaper than the regular Jimny models given that the lite version is a stripped-down variant.
Comments (0)