Review Verdict: While people would talk more about the 8K-capable EOS R5, the EOS R6 is a great full-frame camera from Canon in the Philippines for professionals who want to transition from the older DSLR EOS cameras without needing to shell out money for new lenses. 
Pros
Same sensor as the EOS 1DX Mark III
Great video output
Cons
Slow startup when automatic sensor cleaning is enabled
Pricey
It has been almost two years since Canon made the EOS R5 and R6 available in the Philippines. Despite both cameras being launched together, the EOS R5 got a majority of the attention from photographers because of its full-frame pedigree and its ability to shoot in 8K. Which is a shame really, as the EOS R6 has its own share of unique features. We managed to spend some real quality time with the EOS R6 ahead of the arrival of Canon's APS-C EOS R cameras to see if it's still a worthy purchase two years in: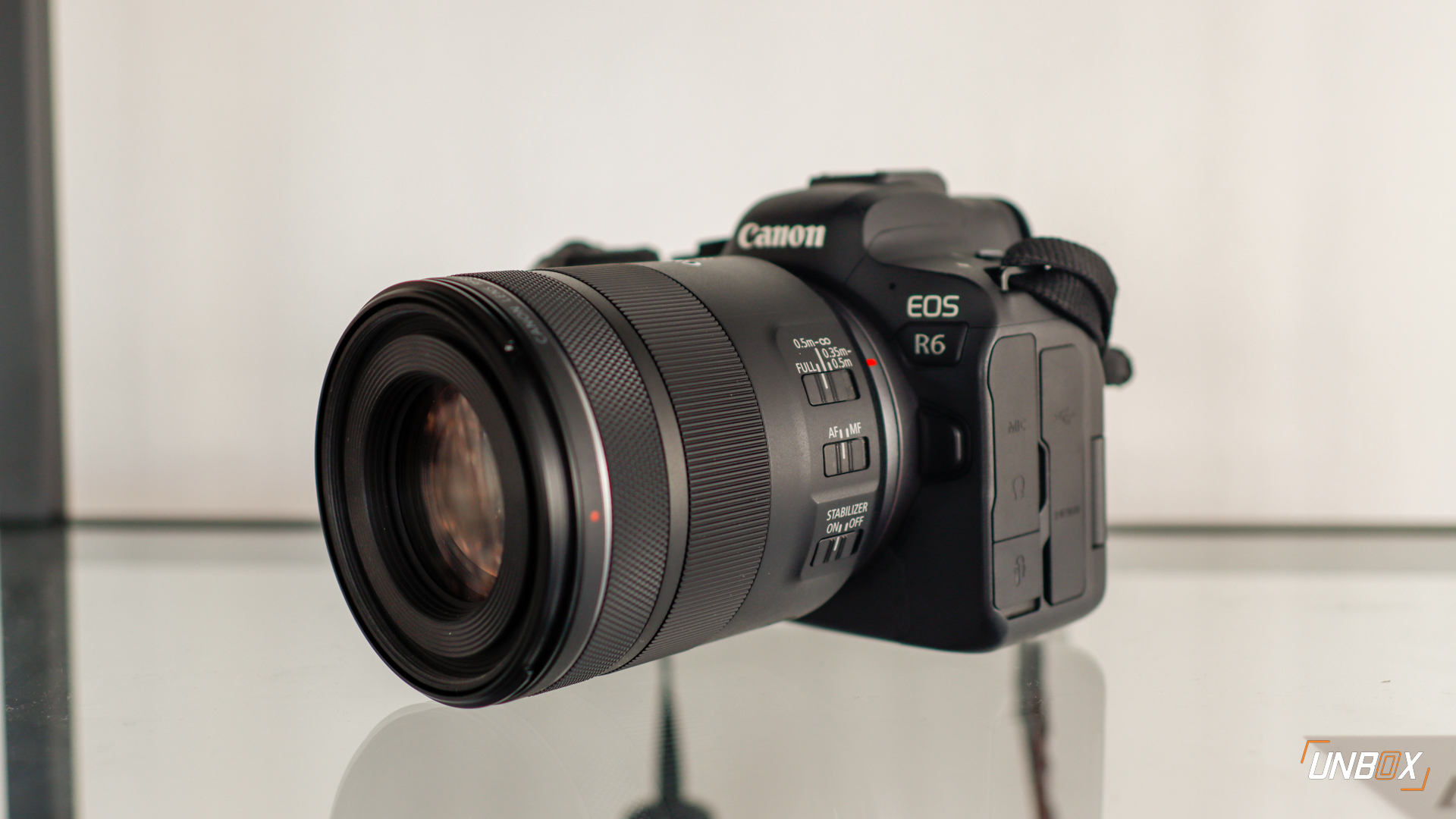 Design
Save for the absence of an LCD panel on top (being replaced by a more traditional mode dial), the EOS R6 has practically the same button and port layout as the EOS R5. This also means that Canon retained roughly the same button layout and form factor of its EOS DSLR cameras down to the hand grip, making those switching from DSLR to mirrorless have an easier time adapting to the EOS R6's user interface.
Retaining a form factor that's more similar to a DSLR has its perks; one of them is that using large lenses on the EOS R6 still makes it feel balanced–unlike with Canon's smaller EOS M mirrorless cameras where the camera itself looks like a glorified lens cap when attaching it to large lenses like, say, a 70-200mm. The EOS R6's heft feels balanced, especially when using it with the RF 85mm F2 Macro IS STM–which is a large piece of glass by itself.
Unlike the EOS R5, the EOS R6 comes with two SD card slots, making it friendlier to consumers as far as procuring the right SD cards is concerned. The more expensive EOS R5 swaps one of the SD card slots for a CFExpress card slot that provides vastly faster transfer speeds at a price. Aside from the slightly different card slot layout, you still get the same set of ports on the EOS R6 that include a dedicated headphone and microphone jack, remote port, USB-C port for data transfer and charging, and a micro-HDMI port.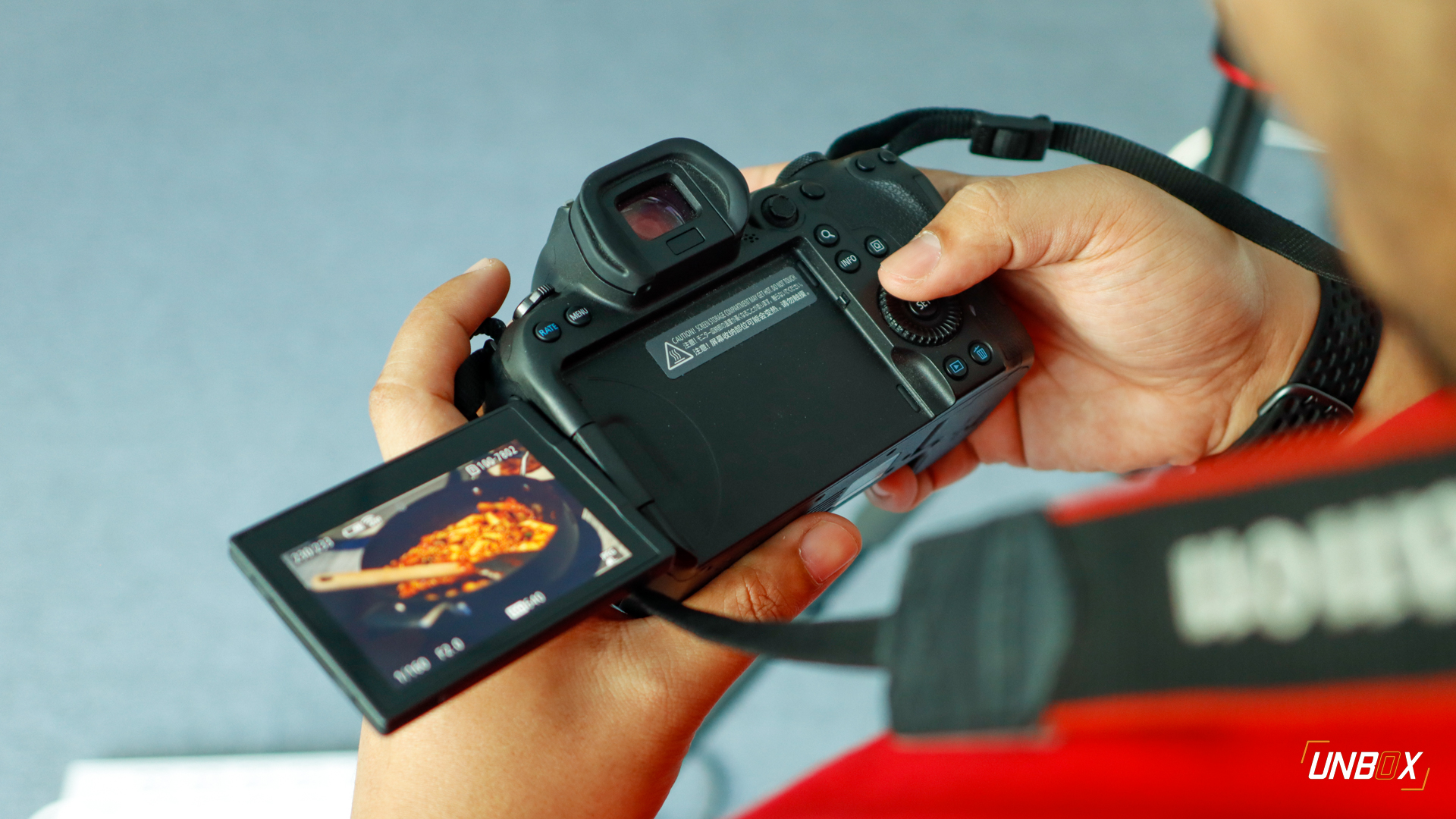 Features
While it does not share the same spotlight as the EOS R5, the EOS R6 does feel like an affordable version of the professional EOS 1DX Mark III since it uses the same full-frame 20.1-megapixel sensor. We've previously tried the EOS 1DX Mark III, so we have more or less the same expectations with the EOS R6.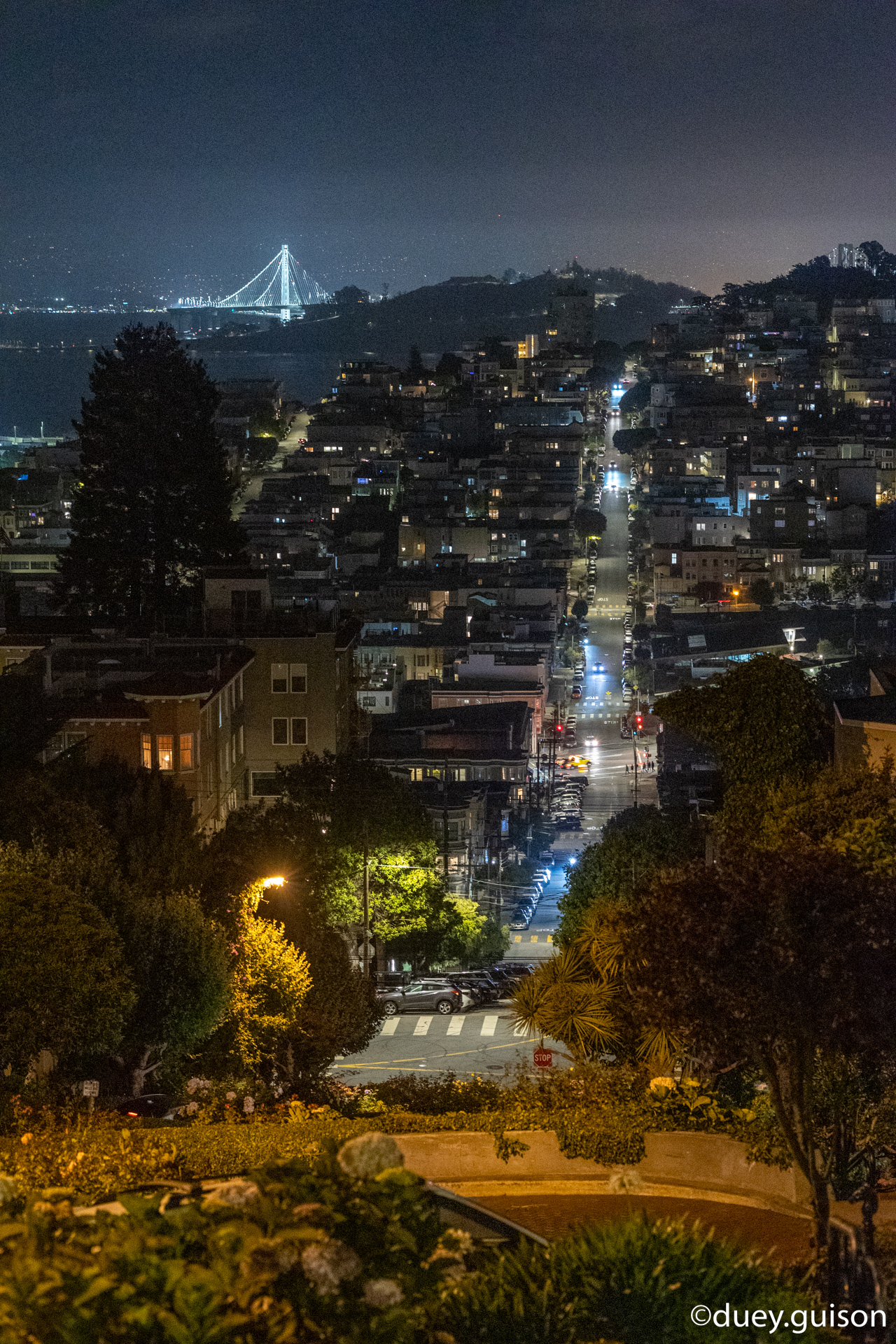 The EOS R6's sensor gives it a native ISO range of 100-102400 (50 to 204800 extended), and we were impressed at how good the sensor is in low light. In this photo of downtown San Francisco at night, we set the ISO to 12800 and managed to get a photo that's still usable.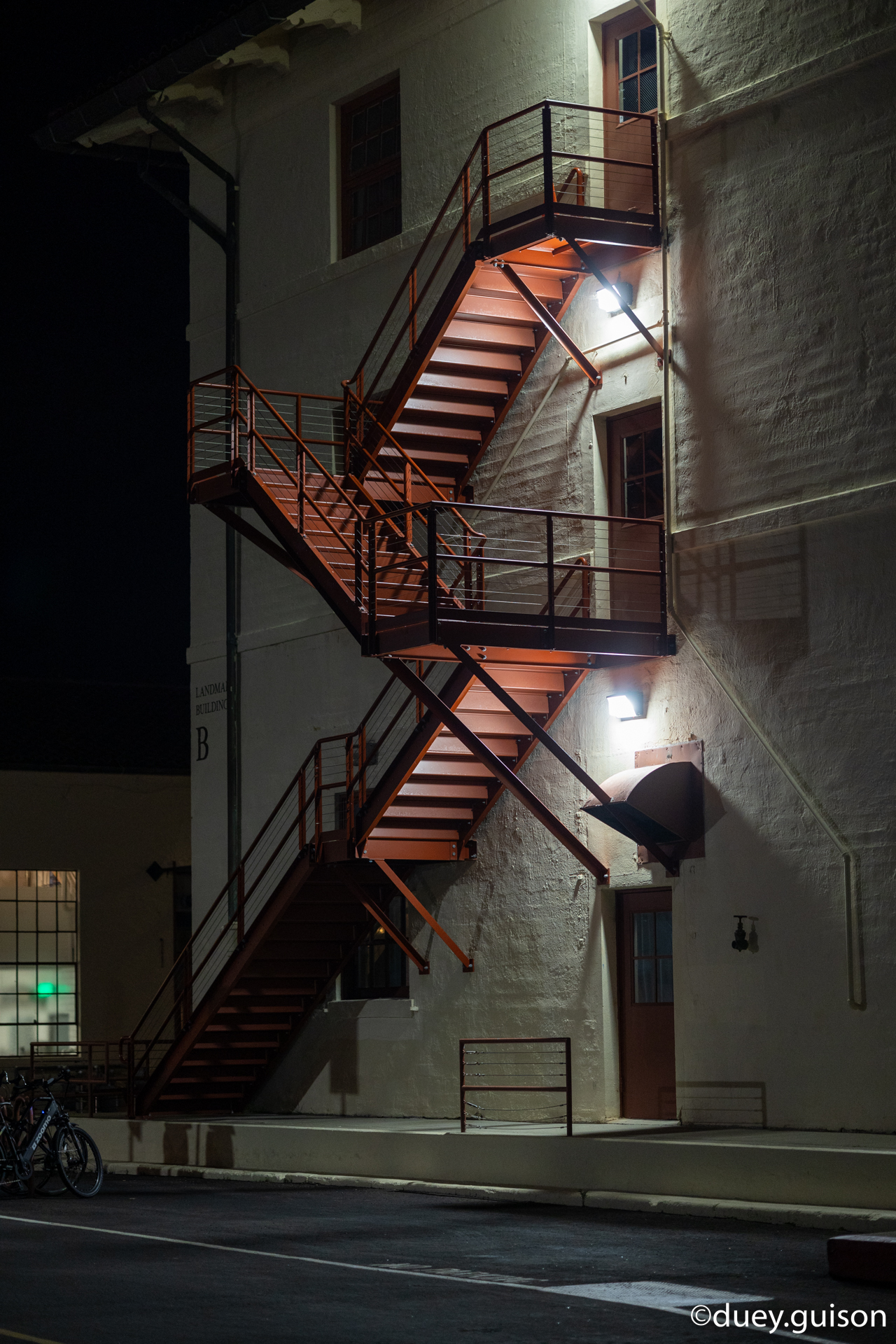 Dialing down the ISO to 1000 with this shot of the stairs along Fort Mason gave us a stellar output that's worthy of being printed on paper. Based on our experience with the EOS R6, ISO 12800 is the highest possible ISO that can give you good results–you can push it as high as ISO 204800, but shooting images at such an ISO range would end up very grainy–but still usable for social media posts.
Like the EOS R5, the EOS R6 has in-body Image Stabilization and automatic sensor cleaning–though enabling the latter slows down the camera's start-up time by a few seconds. While it does not boast 8K video recording, the EOS R6 is just like the EOS 1DX Mark III as it can record 4K video at up to 60FPS and Full HD video at up to 120FPS.
You also get the EOS R5's excellent Dual Pixel AF system that can track animals, along with an EVF that has a 120hz refresh rate and 5.76-million dot resolution, though the vari-angle touchscreen display is slightly smaller at 3-inches and has a 1.62-million dot resolution.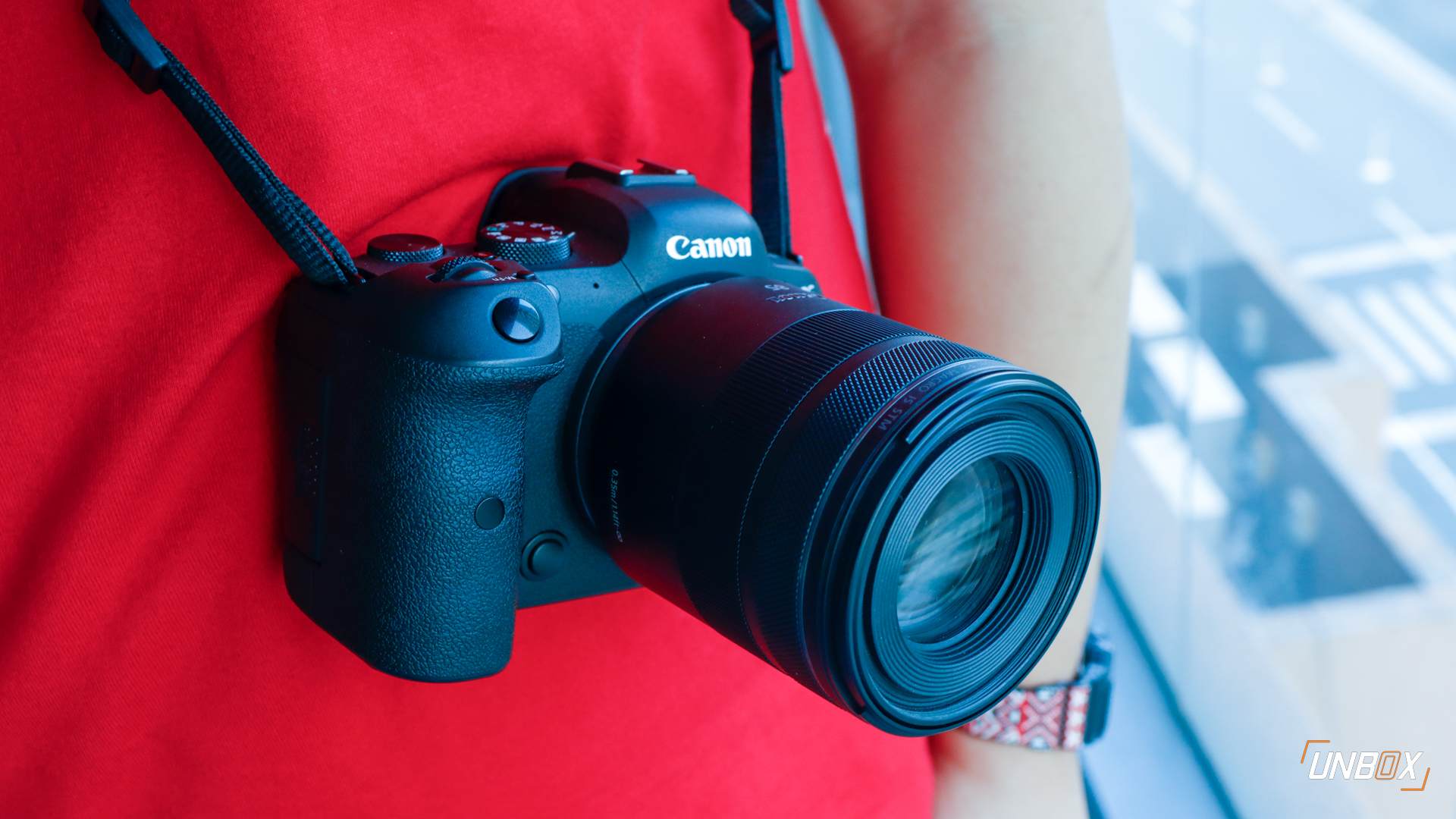 Camera performance
For the camera performance section, we will be dividing it into two sections: one with our experience using a native RF lens (RF 85mm F/2.0 Macro IS USM), and one using an EF lens (EF 24mm F/2.8 IS USM) via Canon's official adaptor.
The RF 85mm F/2.0 STM Macro IS is the successor to the EF 85mm F/1.8 USM. Using the lens for the most part of our trip to San Francisco, which includes shooting a KPop concert, we were impressed at the overall image quality despite being 1/3 stop slower than its EF counterpart. Images are sharper and more detailed, which was expected since the RF lens uses a newer lens structure (the EF 85mm uses a 30-year-old design).
The addition of IS and macro capabilities makes the RF 85mm more versatile than its EF sibling, though the STM motor is slower compared to Canon's revered USM motors on its lenses. You feel the slightly sluggish autofocus performance when shooting stills, but the STM motor's design makes it ideal for smooth focus transitions when it comes to video. The RF 85mm is almost twice as large as its EF counterpart, so those planning to get this lens should factor that in.
As with using the EOS R6 with an EF lens via the EF to R adapter, we chose to use the EF 24mm F/2.8 IS USM as our daily driver during our trip to San Francisco. Like with our experience in using an adaptor for EF lenses with other EOS R cameras, the EOS R6 performed very well with the EF 24mm, including those fast autofocus speeds that we're missing out on the STM motor of the RF 85mm.
Video performance using the EF 24mm is good, though the RF 85mm's STM does a better job in keeping the motor as silent as possible while changing focus. This makes the EF 24mm's USM motor more ideal for shooting B-roll footage, as the noise from the motor is slightly audible when shooting A-roll.
One problem we noticed in using the EF 24mm is when we stacked multiple filters, as there's a noticeable light falloff along the edges–which can be addressed in post-processing in most cases. This is a typical problem of wide-angle lenses, and the other way to avoid it is to either limit the filters you use or opt for slot-in filters.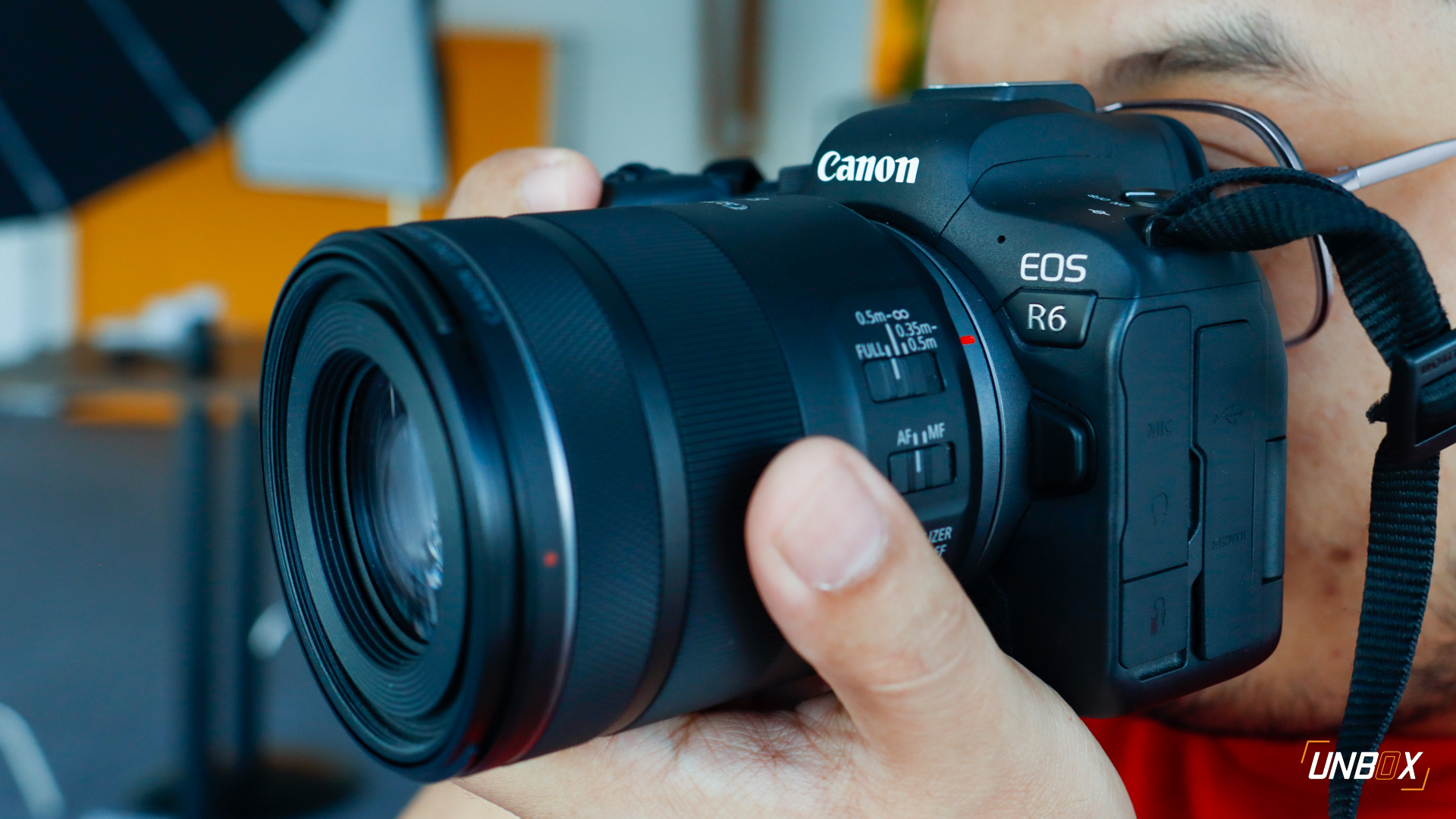 Battery life
Like its more expensive sibling (and the older EOS R), the EOS R6 uses an LP-E6NH battery, which is a high-capacity version of the original LP-E6 battery used on the EOS 5D Mark 2 and 7D DSLRs from the early 2010s. This is a good move for Canon, as the LP-E6 battery is used on a number of EOS DSLRs. That should help those transitioning from Canon DSLR to mirrorless have lesser expenses to worry about–as long as they're fine with the LP-E6 having a smaller battery capacity than the current LP-E6NH.
Using it for mostly shooting stills and taking a few 4K and 1080p clips in between (and using primarily the LCD screen for the most part), the EOS R6's battery log said that we took around 450 shots from 100% to 51%. That should conservatively mean that a single LP-E6NH battery pack can last for at least 900 shots on a single charge–and possibly over 1000 shots depending on one's use of the EVF or LCD.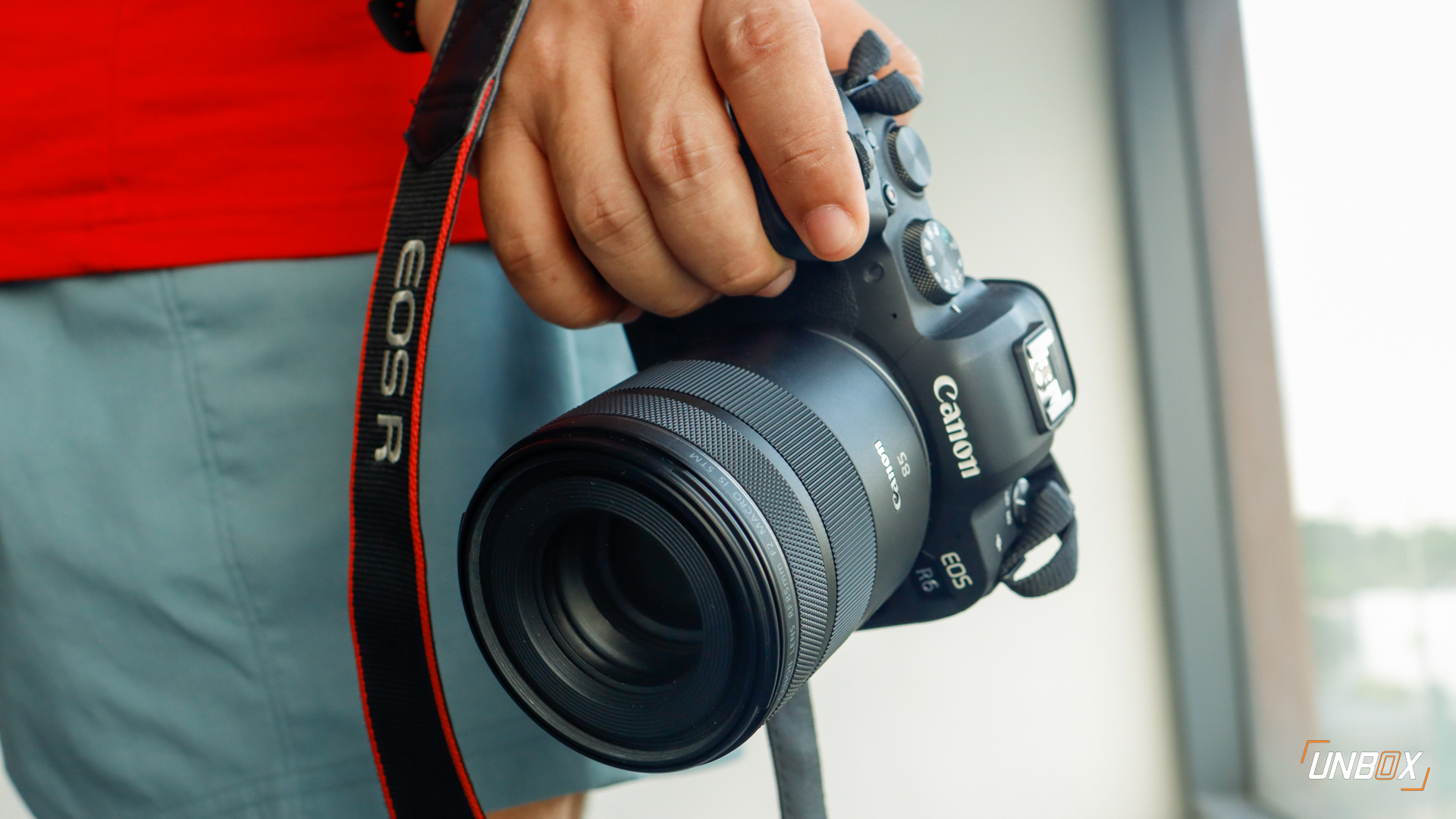 Wrap-up and conclusions
Despite being close to two years old and being overshadowed by the 8K-capable EOS R5, the EOS R6 is still a solid choice for Canon users in the Philippines who want to shift from DSLR to full-frame mirrorless without losing lens compatibility–as long as they're willing to shell out money and consider upgrading to a new camera as an investment.
While there may be a debate that the older EOS R and the entry-level EOS RP are viable and more affordable choices for Canon users who want to shift to mirrorless, the fact that the EOS R6 uses the same sensor found on the flagship EOS 1DX Mark III makes it a good investment for any serious photographer.
Canon EOS R6 Review Philippines Price
The EOS R6 is priced at Php 165,998 for the body only and is available in official retailers like Henry's Professional.
This post is search optimized by the #1 SEO Services Company in the Philippines – SEO Hacker