Despite being more known for its EOS DSLR cameras, Canon is adapting through the times. Beyond its EOS M series, Canon's EOS R series is slowly shaping to be the future of prosumer and professional EOS cameras, and the EOS R5 sets the benchmark. As Canon's top-tier EOS R offering in the Philippines, the EOS R5 packs quite a lot that is deserving of its premium price tag.
Canon Philippines lent us the EOS R5 to see why this prosumer camera sets our expectations on what Canon has in store as it transitions to the RF full-frame mirrorless system. As a long-time Canon user–dating back from the EOS 400D and the old-school Prima film cameras–I share my thoughts on the EOS R5 and why Canon's current flagship mirrorless camera sets the future for the brand for content creators and professional photographers and videographers: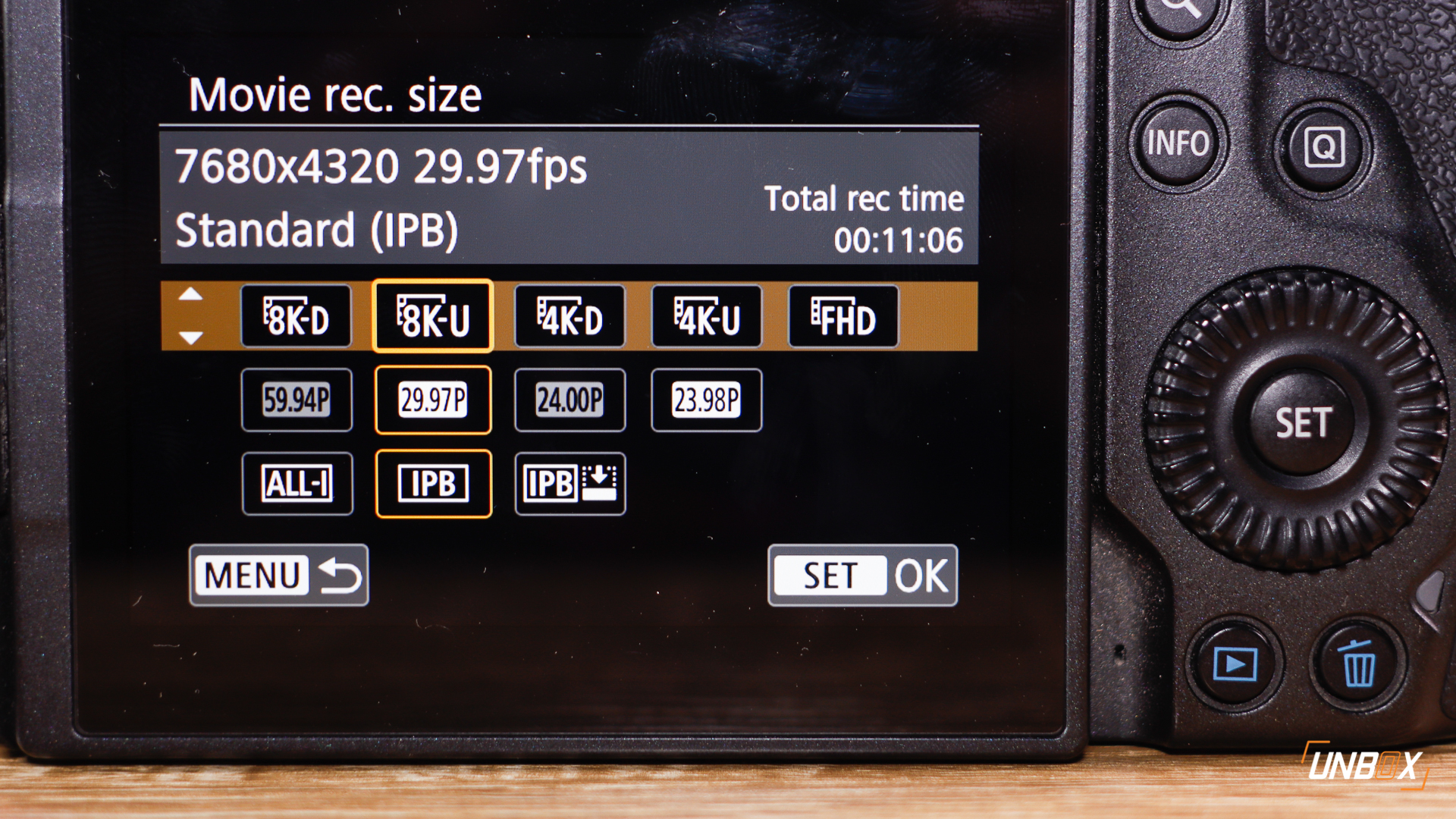 8K video recording is indeed for future-proofing. While 4K video recording at 60FPS is the norm for the majority of cameras out there (smartphones included), the EOS R5 steps it up by being one of the very few mirrorless cameras out there that can shoot 8K video at 24 or 30FPS–all while utilizing the whole image sensor and still having usable Autofocus. While there are only a few workstations that can handle 8K video editing, having an 8K option is great for archiving B-roll shots for future use.
Check out this short clip we shot at 8K30 in Canon CLog. Do note that the footage here is ungraded:
Aside from being able to shoot 8K in 24 and 30FPS (with an option shooting in a DCI aspect ratio), the EOS R5 can also shoot 4K video at up to 60FPS and also in conventional and DCI aspect ratios. While shooting an 8K video may be considered unrealistic for now–in my case, my UHS-I SD card can only handle 15 seconds of footage before the camera will stop recording, and CFExpress cards are very, very expensive–the EOS R5's other video recording options are just as great. They're even miles better than the footage that I would get on my EOS M6 Mark II.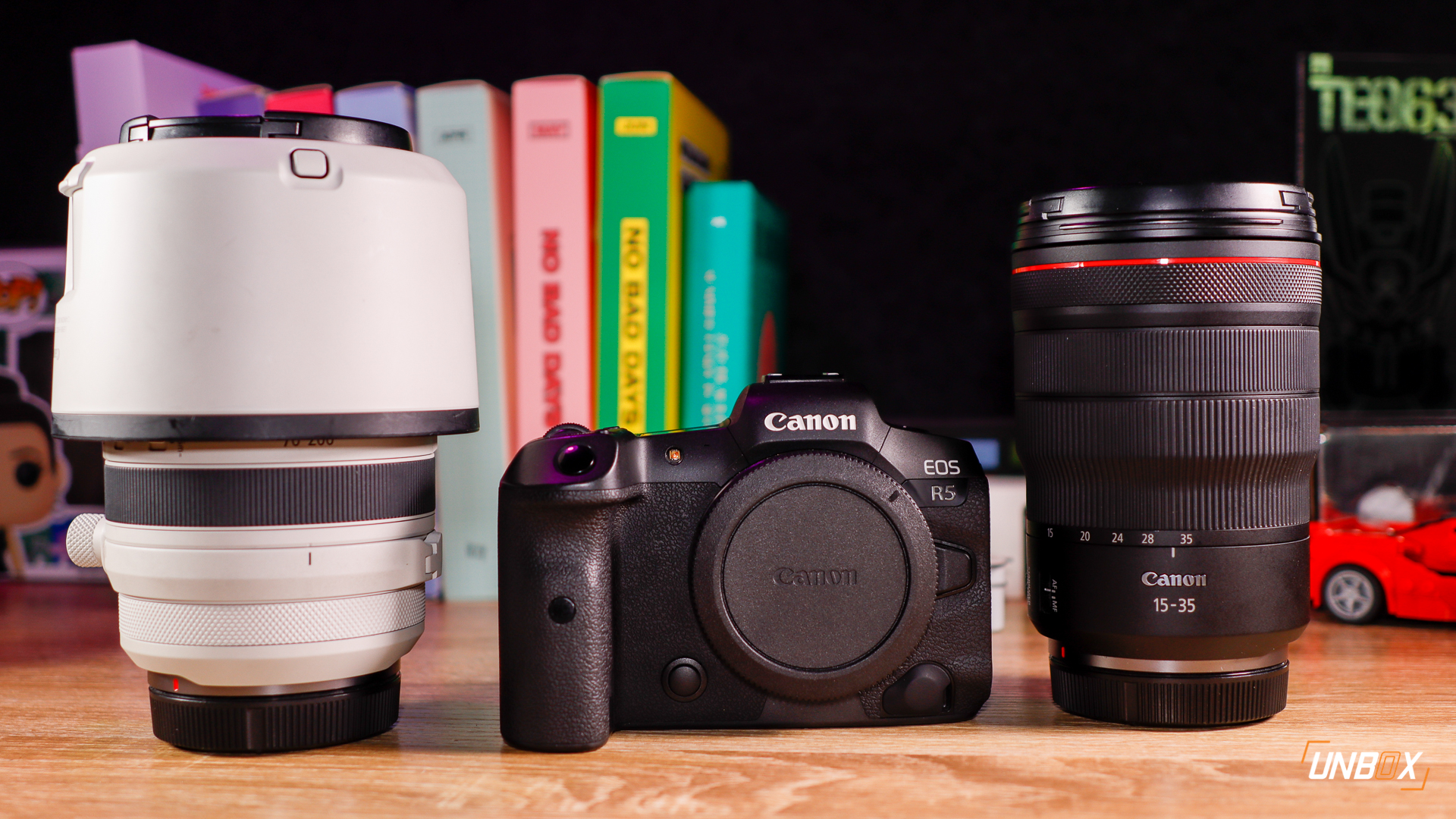 The sensor makes a big difference too. To make 8K video recording possible, Canon used a new 45-megapixel CMOS that it has developed in-house. The sensor is the highest resolution ever on a Canon camera and is paired with a DIGIC X processor–the same one used on the EOS 1DX Mark III. As a long-time Canon DSLR user, the EOS R5's sensor delivered a wider dynamic range across the whole ISO range.
In fact, I noticed that I managed to shoot at a lower ISO on the EOS R5 compared to an EOS M6 Mark II in similar shooting settings. Compared to my EOS 1D Mark IV (which is old BUT has a great APS-H sensor), I'm amazed at how I could maximize ISO 50 on the EOS R5 and still get a clean output with very little post-processing in Lightroom Classic.
Aside from the higher resolution, Canon finally listened to its customers and added in-body image stabilization on the EOS R5, which gives you that much-needed stabilization for your photos and videos especially when shooting handheld using RF (and EF) lenses that do not have IS built-in.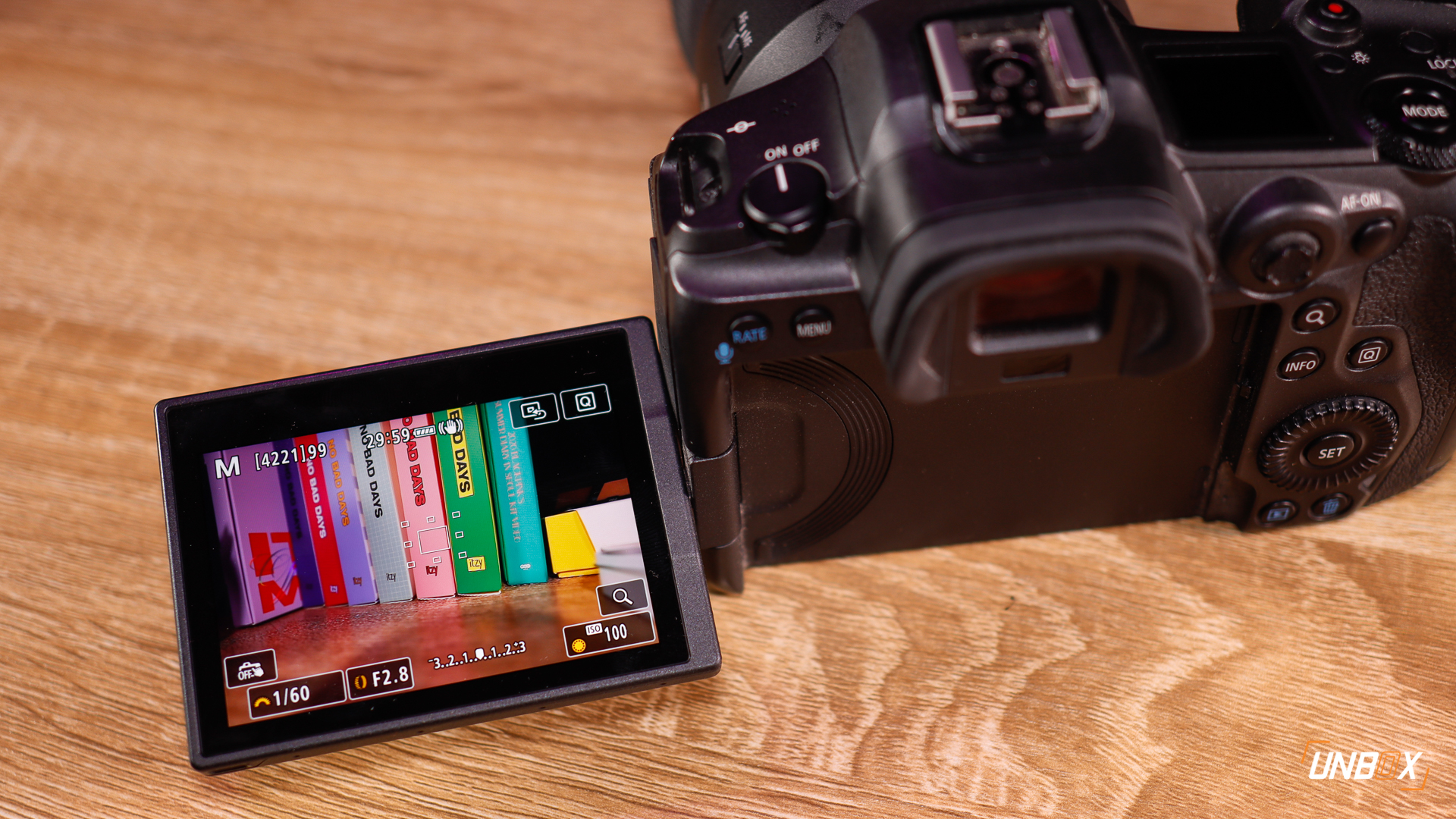 The autofocus is fast and accurate. One of the reasons why I hesitated switching from DSLR to mirrorless until around 3 years ago was because Canon's early mirrorless cameras were not as great when it comes to autofocus performance. It was only when Canon brought in Dual Pixel to the EOS M series (starting with the EOS M5 and M6 series) that I started to be comfortable with using mirrorless cameras for work. Pair that with conveniences like USB-C charging and vari-angle displays, and using mirrorless cameras did make an improvement on my overall workflow.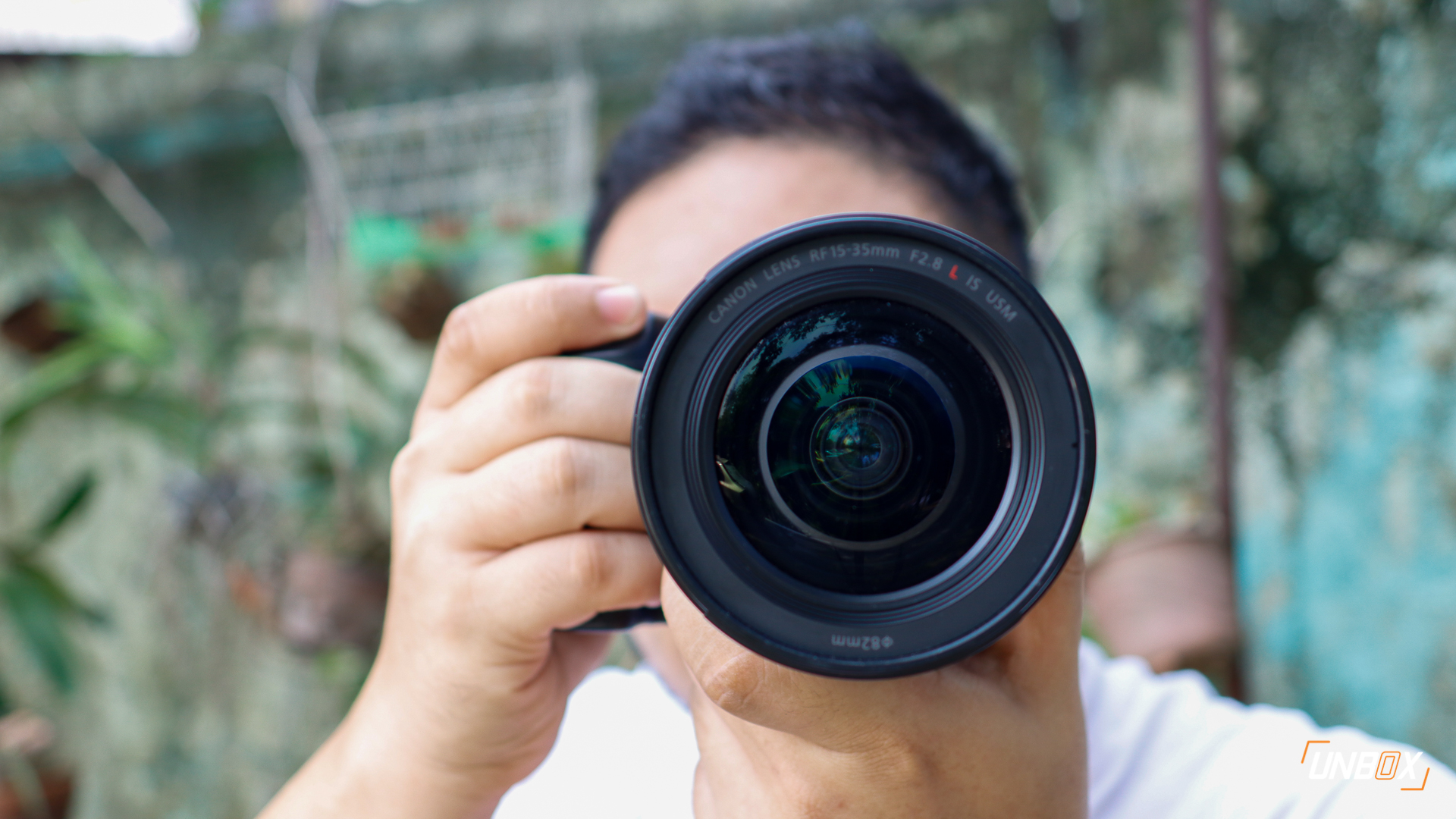 With the EOS R5, I'm very impressed at how Canon improved its renowned Dual Pixel further. In instances where my EOS M6 Mark II would struggle, the EOS R5 delivers very well. This is very noticeable when taking photos of animals–ranging from our pet dogs and ducks to big birds in parks. Canon is not bluffing at how good its Animal Detection AF is.
By tracking the animal's eyes, the EOS R5 seamlessly locks in the focus, making a few micro-adjustments before fully hitting the shutter and taking the shot. The result: well-focused images of animals that took me fewer shots compared to my experience with DSLRs or even the EOS M6 Mark II I use as a daily workhorse.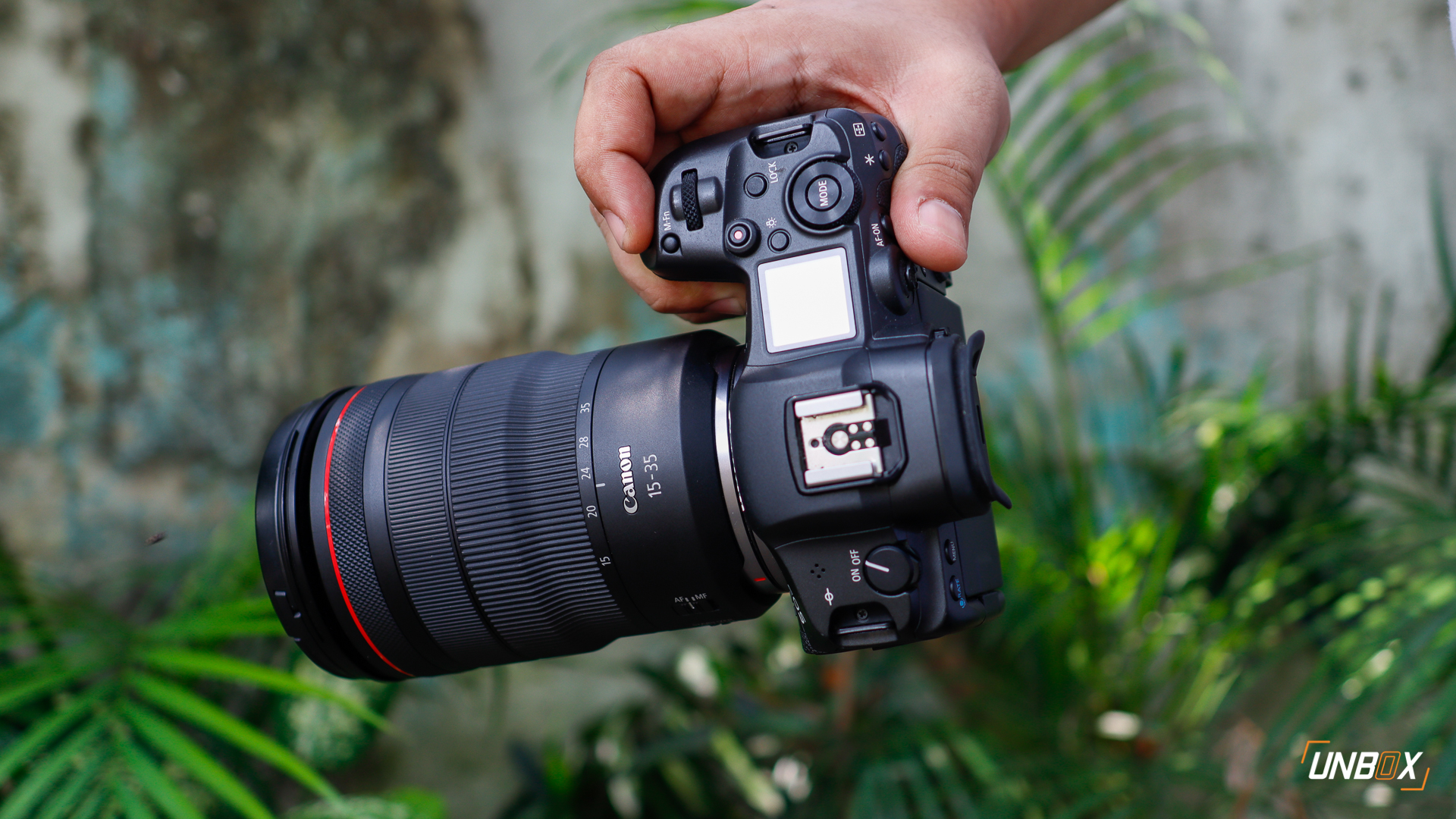 I also appreciated the EOS R5's autofocus system beyond animals, as taking photos of still life, like flowers or products that I review here on the site, have accurate focusing that lets me get more usable shots to use for my work.
A familiar DSLR-like form factor. While I appreciate how Canon refined the button layout on the EOS M6 Mark II (compared to its predecessor), I still miss the traditional DSLR form factor especially when I'm using huge lenses–the kind that makes your average joe mirrorless camera a glorified lens cap. Canon's EOS R models stick to the brand's well-known button layout for DSLR cameras at a more compact body, and that's very much welcome to users like me who are accustomed to the traditional EOS button layout.
I've had mixed reactions on the first EOS R because of its rather unintuitive touch bar, and I'm very glad that Canon went back to the familiar controller wheel and joystick on the EOS R5. As a long-time Canon user, using the EOS R5 literally felt like I was using a DSLR–until I realized that the viewfinder is actually an EVF and not the old-school pentaprism usually found in DSLRs.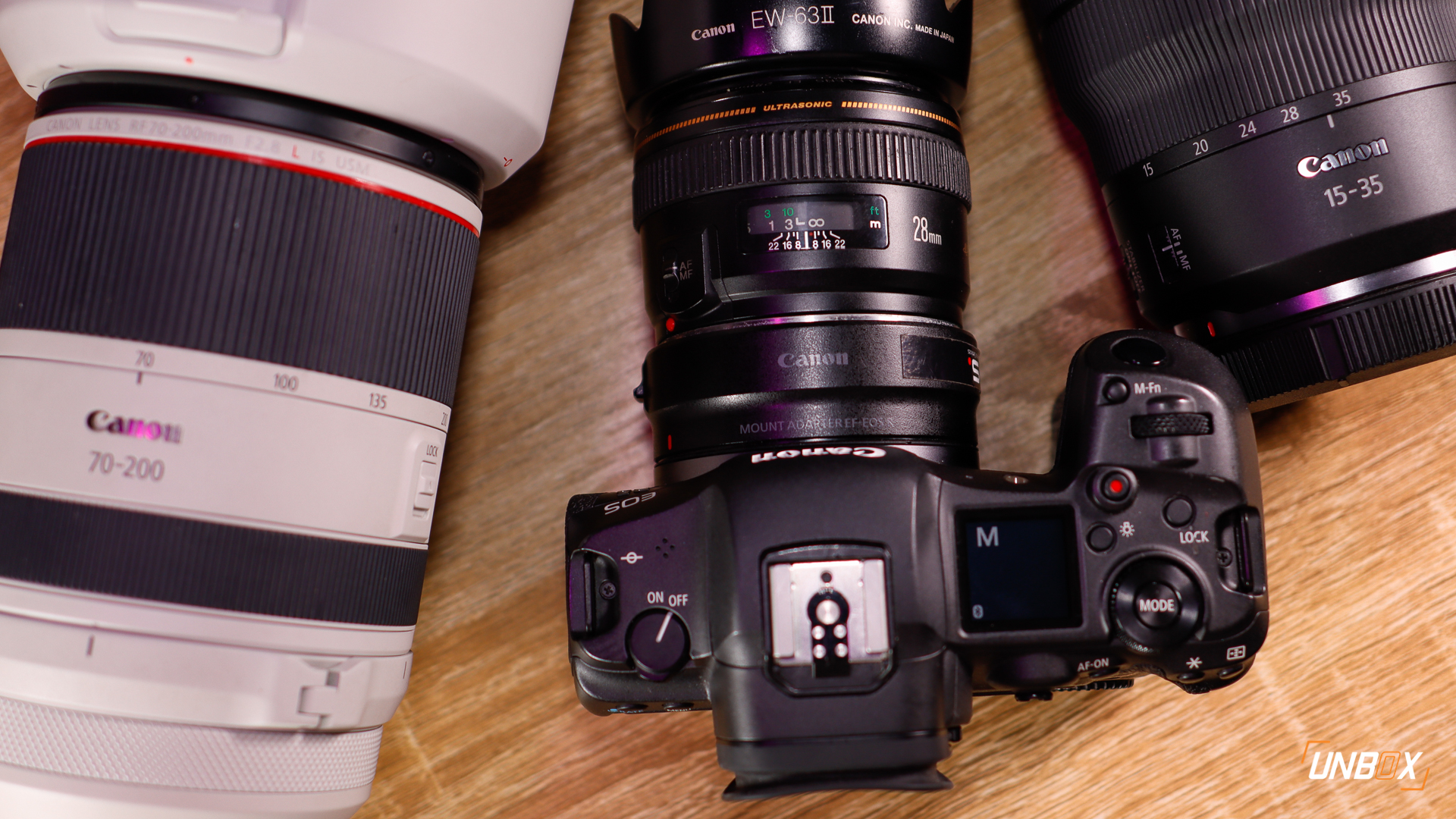 Speaking of the familiar form factor, Canon's main selling point for both the EOS M and EOS R series is that both cameras can natively use EF lenses with an adaptor. While I was just lent the regular EF to RF adaptor to test out my stash of EF prime lenses, there are other options like one with a control ring or one with a slot for a polarizer or ND filter. That remains to be a standout feature of all Canon EOS R cameras (R5 included) in the Philippines, especially since a big number of photographers have invested in the Canon EF system.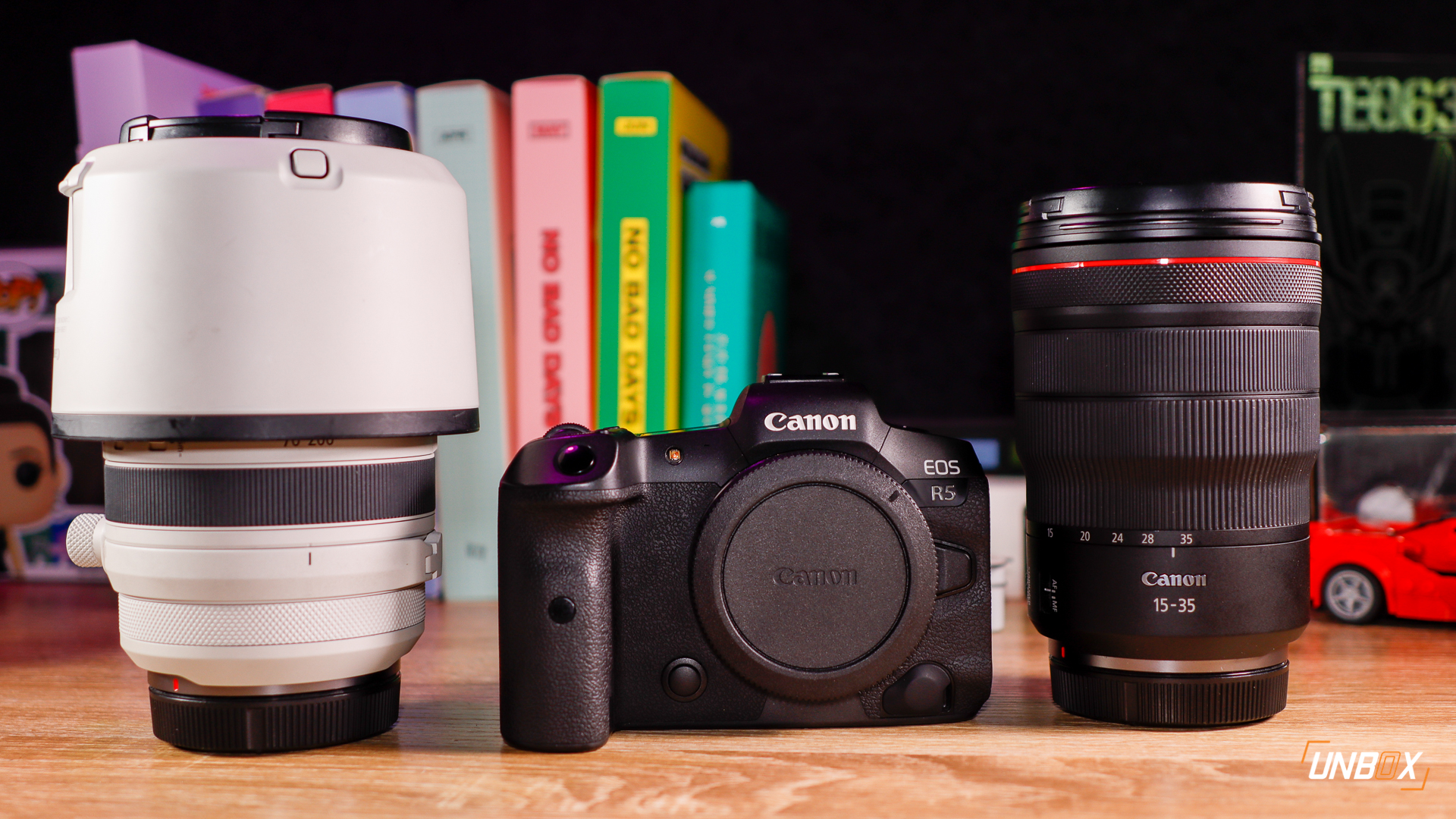 The RF lenses are worth the investment. Canon Philippines lent us two lenses to try out with the EOS R5: the 15-35mm 2.8L IS USM and the 70-200mm 2.8L IS USM. Having owned similar lenses in the older EF format, I was impressed at the overall image quality that both L-series RF lens delivers.
Using them for a few occasions that include documenting PNoy's wake and a short trip to Pinto Art Museum, I definitely noticed how the 15-35mm has less notable distortion in the corners and is sharper than practically all three iterations of the EF 16-35mm 2.8L USM (I used to own the first version). It may no longer have internal zooming (aka the lens barrel expands outwards when you change focal lengths.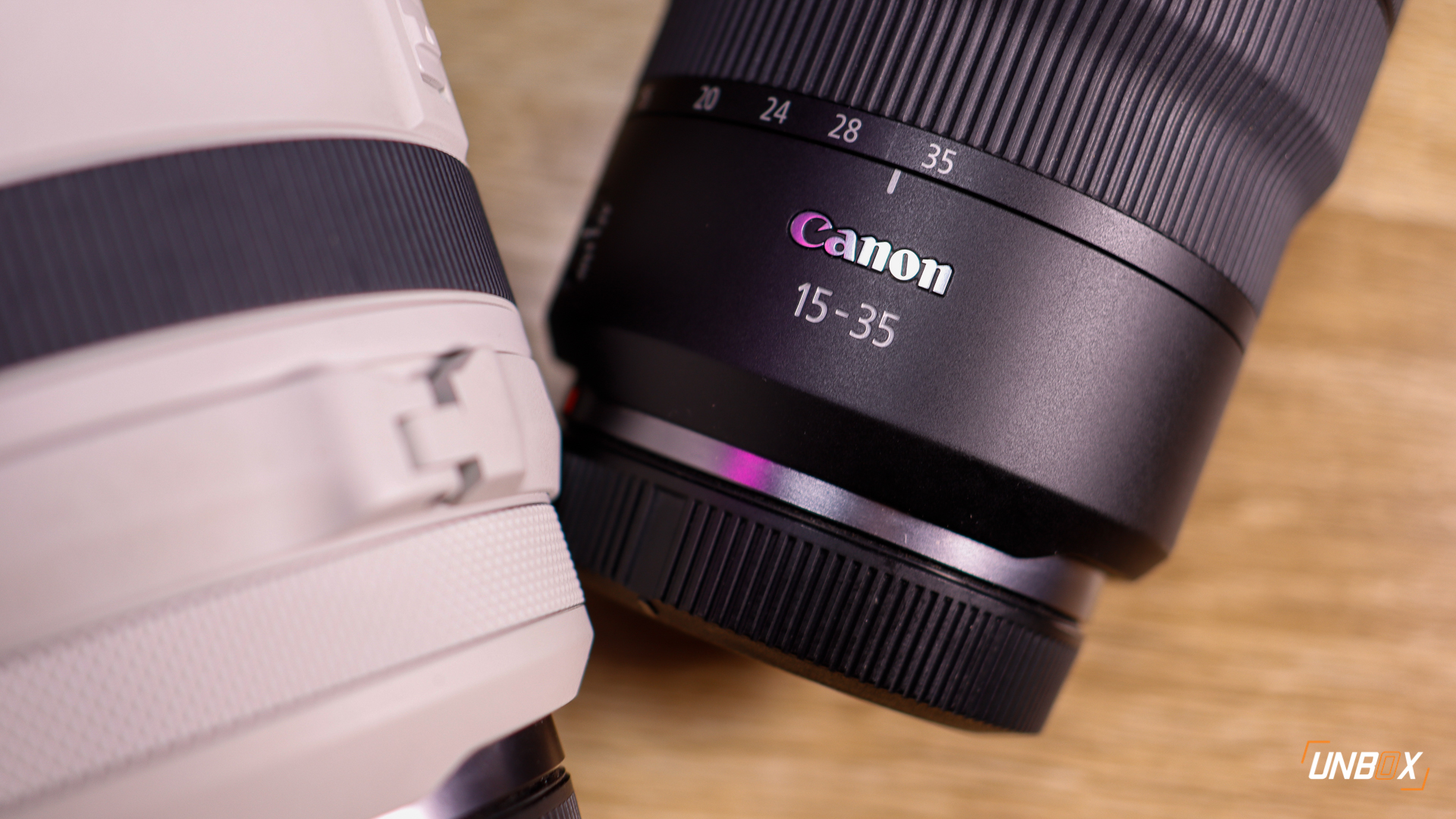 As for the RF 70-200 2.8L IS USM, the RF telephoto zoom flagship delivered better imaging performance and faster autofocus speeds compared to its EF siblings–while being more compact (at the expense of internal zoom) and lighter. Images are sharper, and chromatic aberration is well-addressed in the RF version of this telephoto zoom workhorse.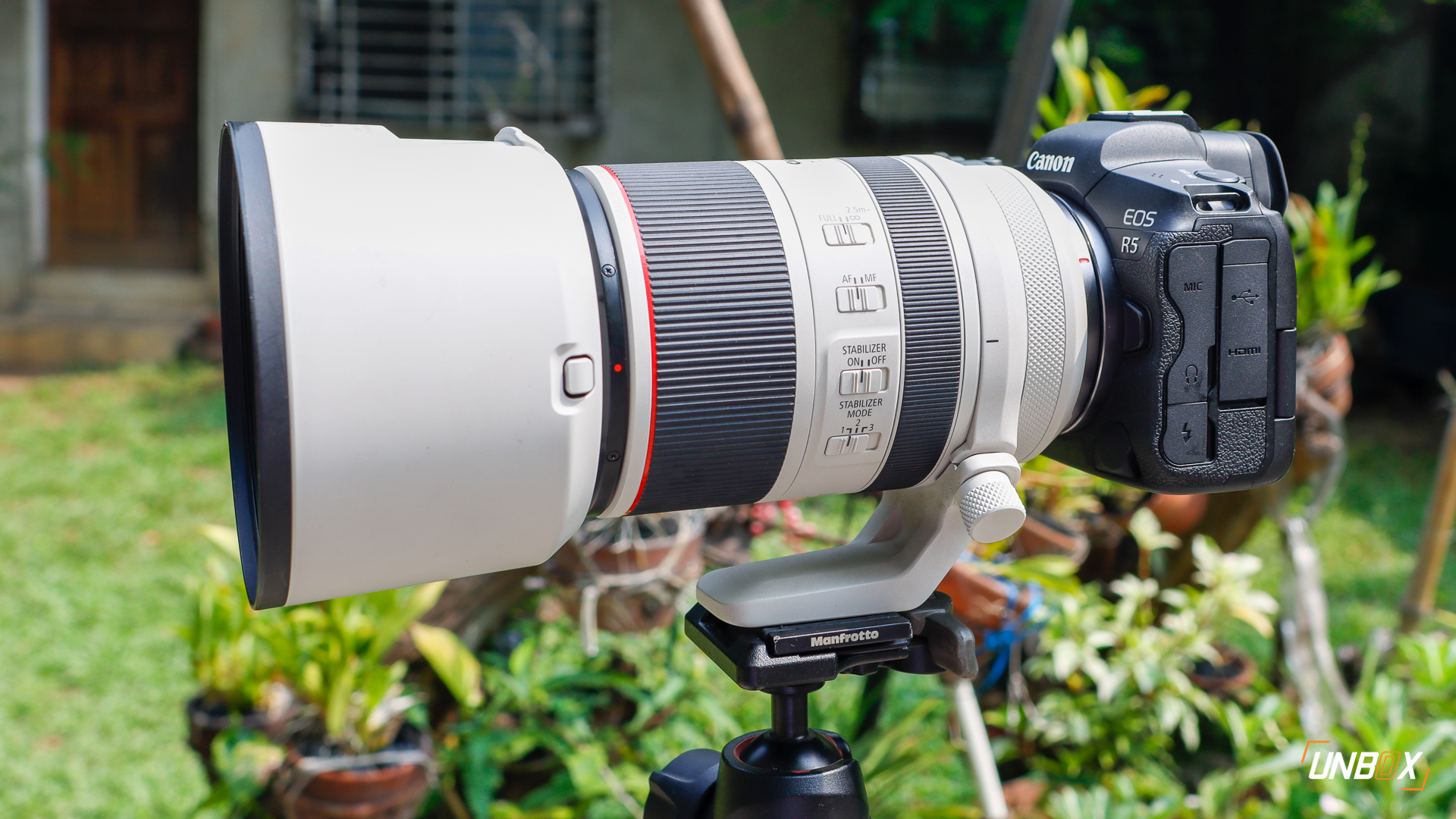 While both RF lenses are very costly–they cost almost twice as their EF equivalent–both of them are worthy investments especially if your work as a content creator, photographer, or videographer depends on the best possible image quality that can be presented to your clients. The improvements on image quality alone are well-justified since it means less time for you to post-process them, letting you deliver the output to your clients faster and more efficiently.
The Canon EOS R5 is priced at Php 254,498 for the body only and Php 321,498 with the RF 24-105 4.0L IS USM lens in the Philippines. As for the lenses and adapter used for this feature, the RF 15-35mm 2.8L IS USM is priced at Php 138,998, while the RF 70-200 2.8L IS USM is priced at Php 165,998 and the EF-EOS R adapter is priced at Php 6,998. Those buying the EOS R5 until July 31 will get 4000 points and 3 years extended warranty via the Canon Red App.
Comments (0)