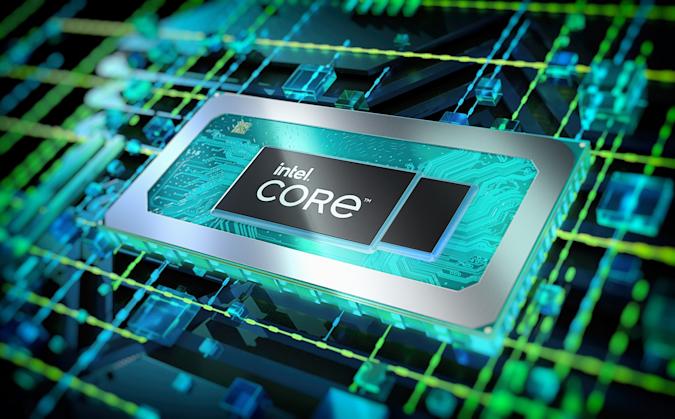 After unveiling Alder Lake CPUs late last year for desktops, Intel is expanding its 12th-gen processors to mobile. Like their desktop counterparts, the Alder Lake mobile CPUs make use of Intel's hybrid architecture, which is a combination of Performance (P) cores and Efficient (E) cores, which should be able to balance off the performance with battery life.
Leading the pack is the Core i9-12900HK, which has a total of 14 cores (6 P cores and 8 E cores), 20 threads, and up to 5Ghz CPU frequency. Intel touts it as its fastest mobile processor to date, claiming as much as 28% better gaming performance compared to the previous-generation Core i9-11980HK. For CPU-intensive tasks like 3D rendering, Intel claims as much as 43% better performance compared to the previous generation.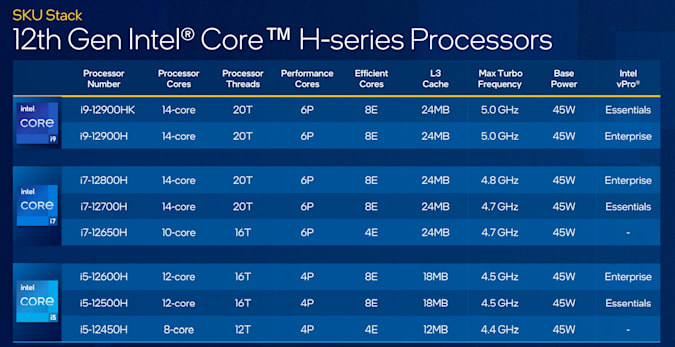 Like its desktop counterparts, the 12th-gen Alder Lake mobile processors support both DDR5 and DDR4 RAM, WiFi 6E, and Thunderbolt 4. For CES 2022, Intel is focusing on the H-series Alder Lake mobile processors but added that they will reveal more details about the U-series and P-series processors, which are meant for "performance thin and light" machines like the newly-announced XPS 13 Plus.
Aside from formally announcing its next-generation mobile processors, Intel also expanded its line of Alder Lake desktop processors that include the entry-level Celeron G6900 with two P cores and a number of Core i3 and i5 processors with as much as 6 P cores for the i5-12600 variant.
Comments (0)