It's not just GoPro that announced a new crop of action cameras: DJI also revealed their answer to the Hero 11 Black with the Osmo Action 3. For this iteration, DJI steered away from the modular design of the Action 2 and went back to a form factor that everyone's familiar with.

Despite being vastly different from its predecessor, the Action 3 uses the same 1/1.7-inch sensor that has a 12-megapixel resolution, f/2.8 aperture, and a wide 155-degree field of view. Like the Action 2, the Osmo Action 3 can shoot 4K120 in 16:9 and 4K60 in 4:3, along with Full HD 240FPS at 16:9. You also get different slow-motion modes and Hyperlapse at up to 4K resolution.
The Osmo Action 3's RockSteady works even at 4K120 recording, while Horizon Steady keeps your horizon level even if you spin the camera 360 degrees–though you are limited to shooting 2.7K at 60FPS. A middle option that's new to the Osmo Action 3 is HorizonBalancing, which can correct tilts at up to 45 degrees and allows you to shoot at 4K60.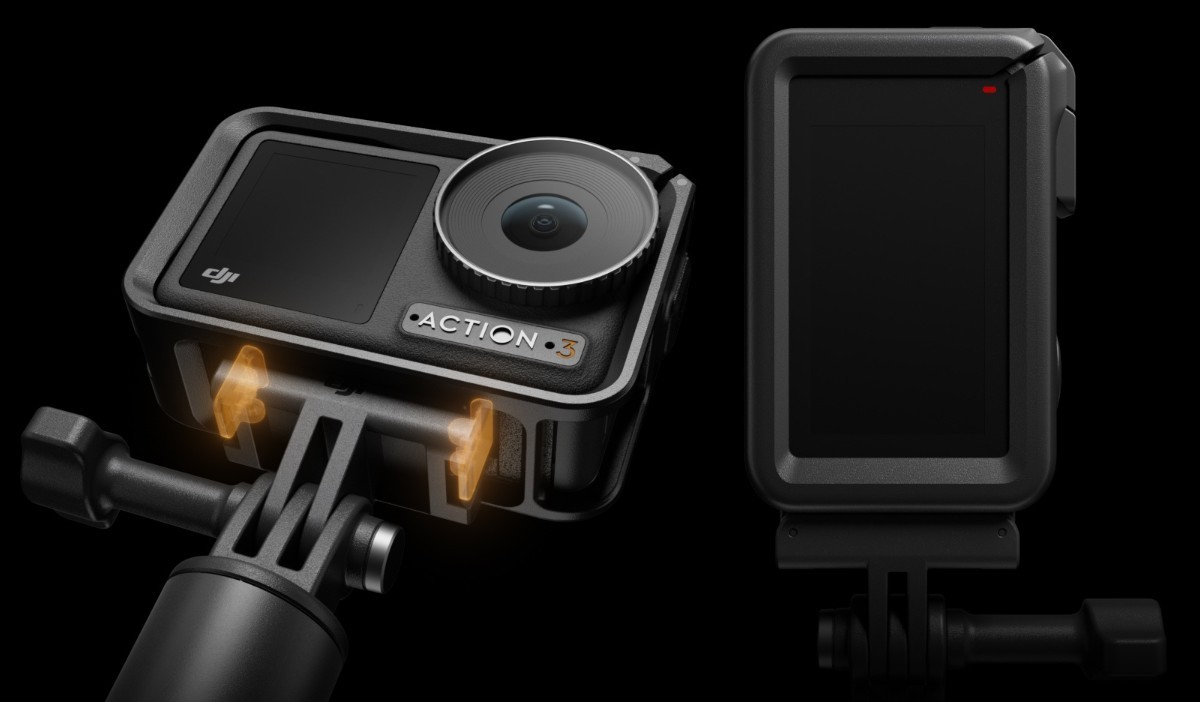 Should you plan to do vertical video for Instagram and TikTok content, the Osmo Action 3 has a new protective frame that has two mounting points with a quick release design for easy switching between horizontal and vertical orientation. The front display of the Osmo Action 3 has touchscreen functionality (something the Hero 11 Black does not have), while the rear display is bigger at 2.25-inches (from 1.76-inches). For video recording, the Osmo Action 3 can record 4K60 video for the entire charge of the battery, though DJI claims it can shoot at up to 160 minutes in Full HD 30FPS with EIS and the displays turned off.
The Osmo Action 3's battery can work between -20 degrees to 45 degrees Celsius, and charging it takes around under an hour. It does support fast charging, where 18 minutes will get you to 80%. Without any additional case, the Osmo Action 3 is waterproof up to 16m and can withstand drops of up to 1.5m.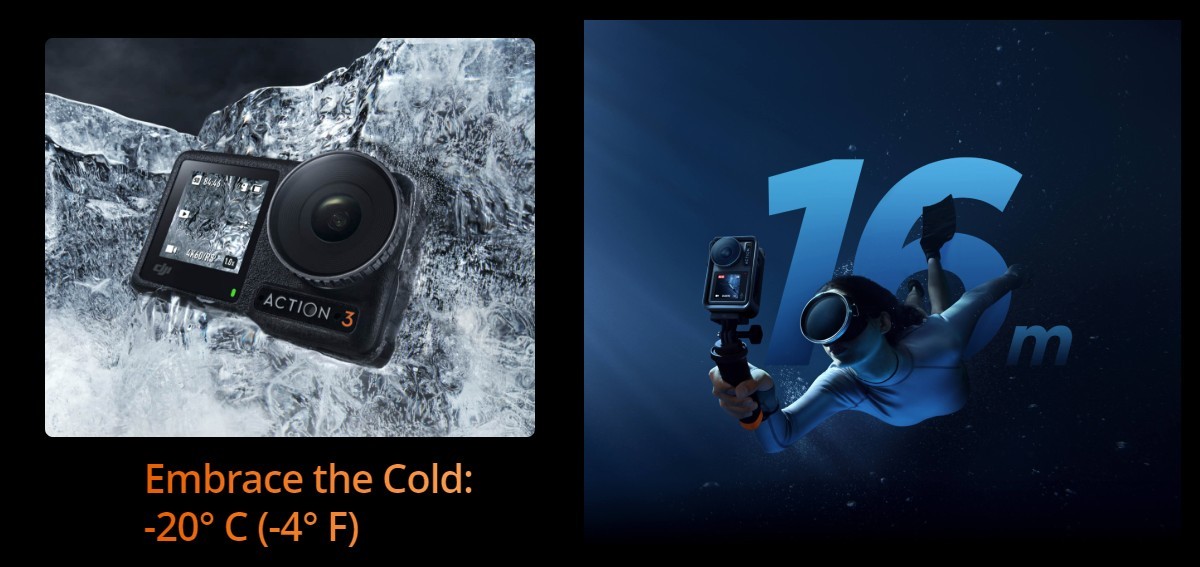 The Osmo Action 3 is priced at $329(~Php 18.8k) for the Standard combo and $439(~Php 25.1k) for the Adventure combo. The latter adds a battery case, an additional battery, and a 1.5m extension rod. DJI has yet to reveal the pricing and availability of the Osmo Action 3 in the Philippines.