Gaming company Razer has produced quite a number of very successful products before, thanks to its signature design, superb marketing, and successful collaborations with famous games like Genshin Impact. The brand doesn't rest on their laurels though – every year, they also come up with the most unique ideas labelling them as projects with a codename. Past iterations have seen Hazel, a digitalized facemask to combat COVID-19, and Christine, an easily modifiable gaming rig that rids us of the pain of PC assembly. At this year's CES 2022, they've come up with the Razer Sophia gaming desk, a modular high-technology table capable of catering to every possible lifestyle.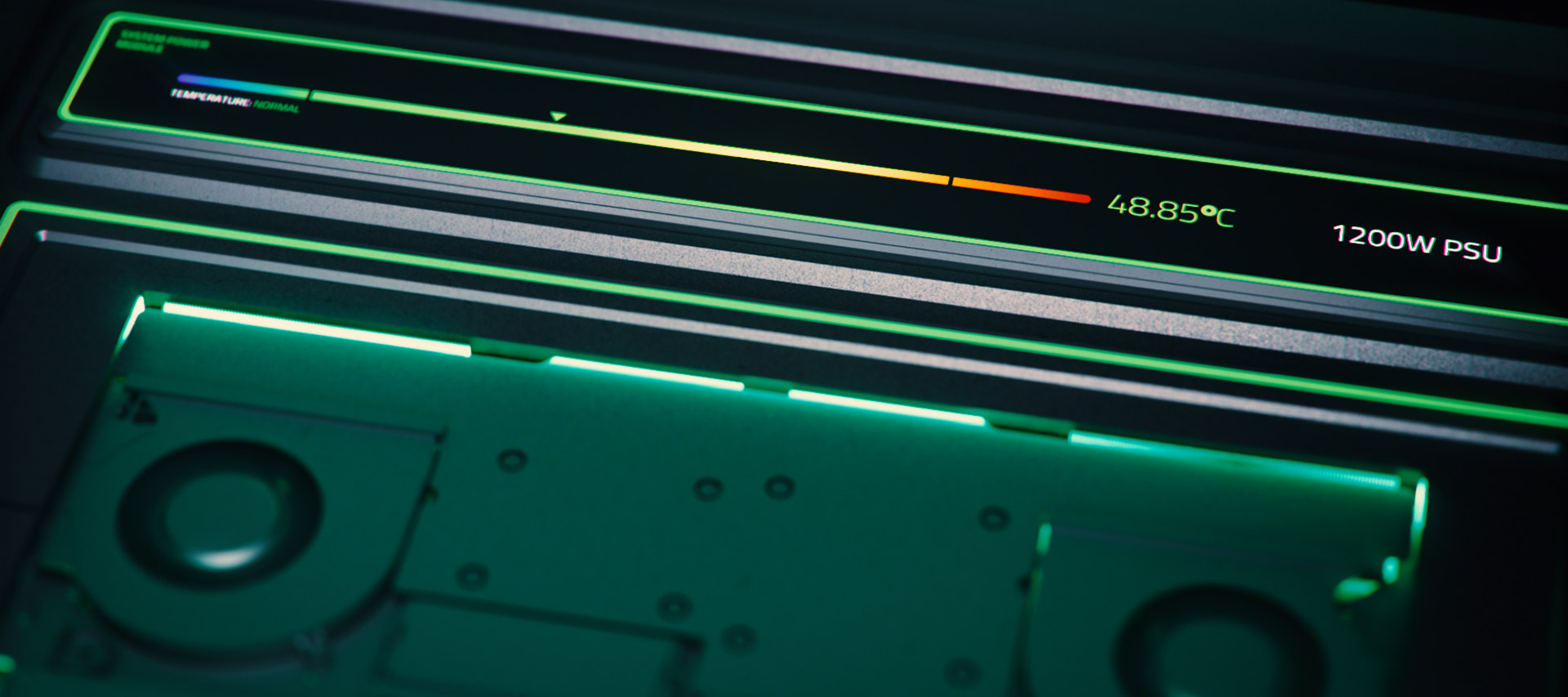 According to the Razer press release, at the heart of the Razer Project Sophia desk lies the customized PCB that is built specifically for the table. This is where the PC components will lie, including its latest Intel processor and NVIDIA GPU. There are no specifics as to which processor and GPU exactly can be applied, but we can safely infer that there will be options available depending on how much the user is willing to splurge should this make it to the consumer market. It will be attached to a special slot underneath the table magnetically, making for easy switching out to another PCB – but we're not sure yet whether you can change the components on the PCB itself.
The tabletop will house the essentials presenting the user with important metrics such as CPU/GPU/RAM utilization, current temperatures, important notifications, safety patches, among other things.
After those basics, the rest are entirely up to the user. Whether you have a whole streaming setup with extra screens and tablets for extra productivity, a drawing tablet for artists, or even a beverage warmer with a productivity module for the WFH crowd, the ball is in your court. You could even select a quick charging wireless module for your mobile devices that are supported.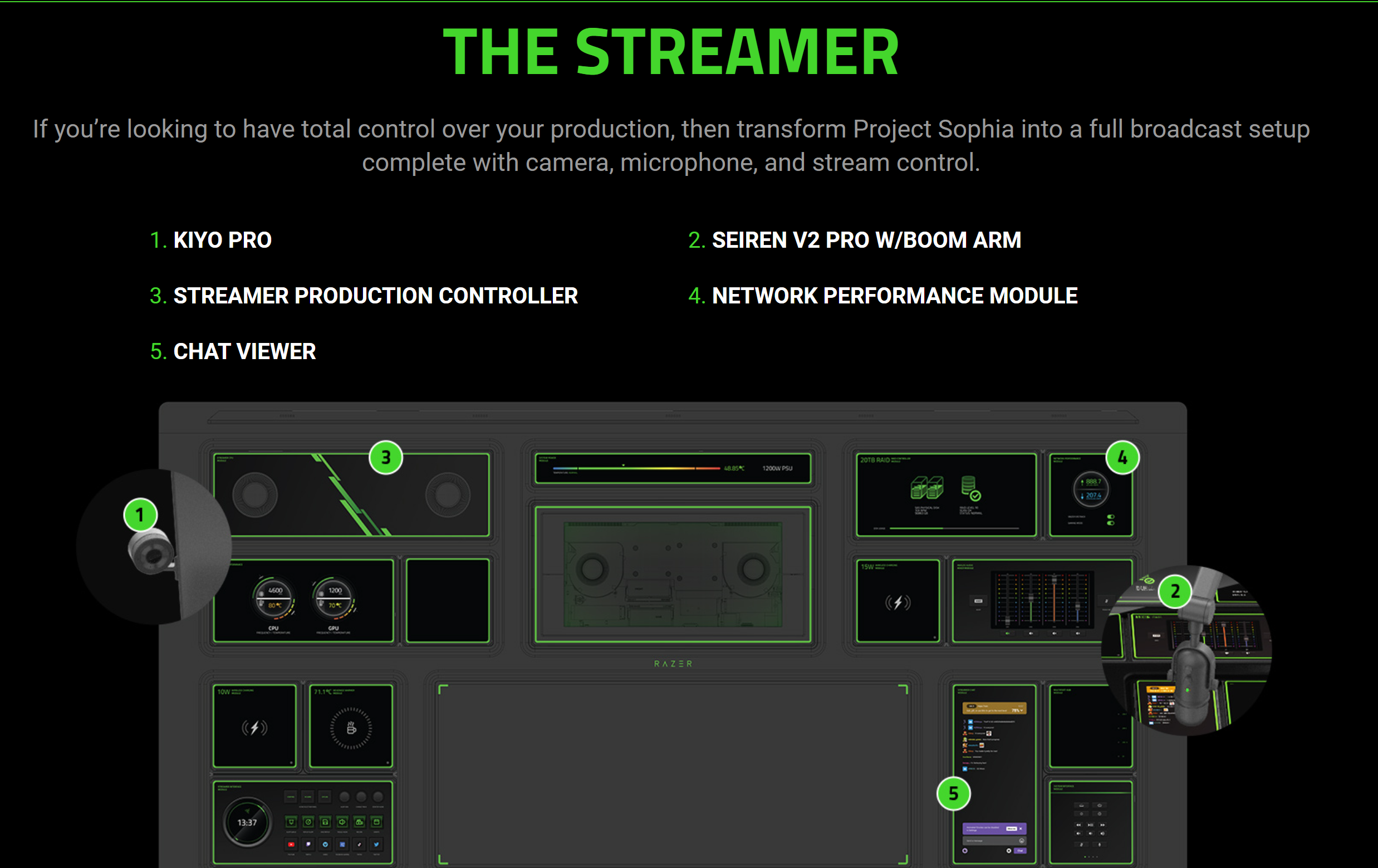 Our team found something interesting. In Razer's marketing of the possible presets, the Razer Seiren V2 Pro can be found under the streamer category. This means that current Razer products may have a special adapter released that allows them to seamlessly be connected to the table.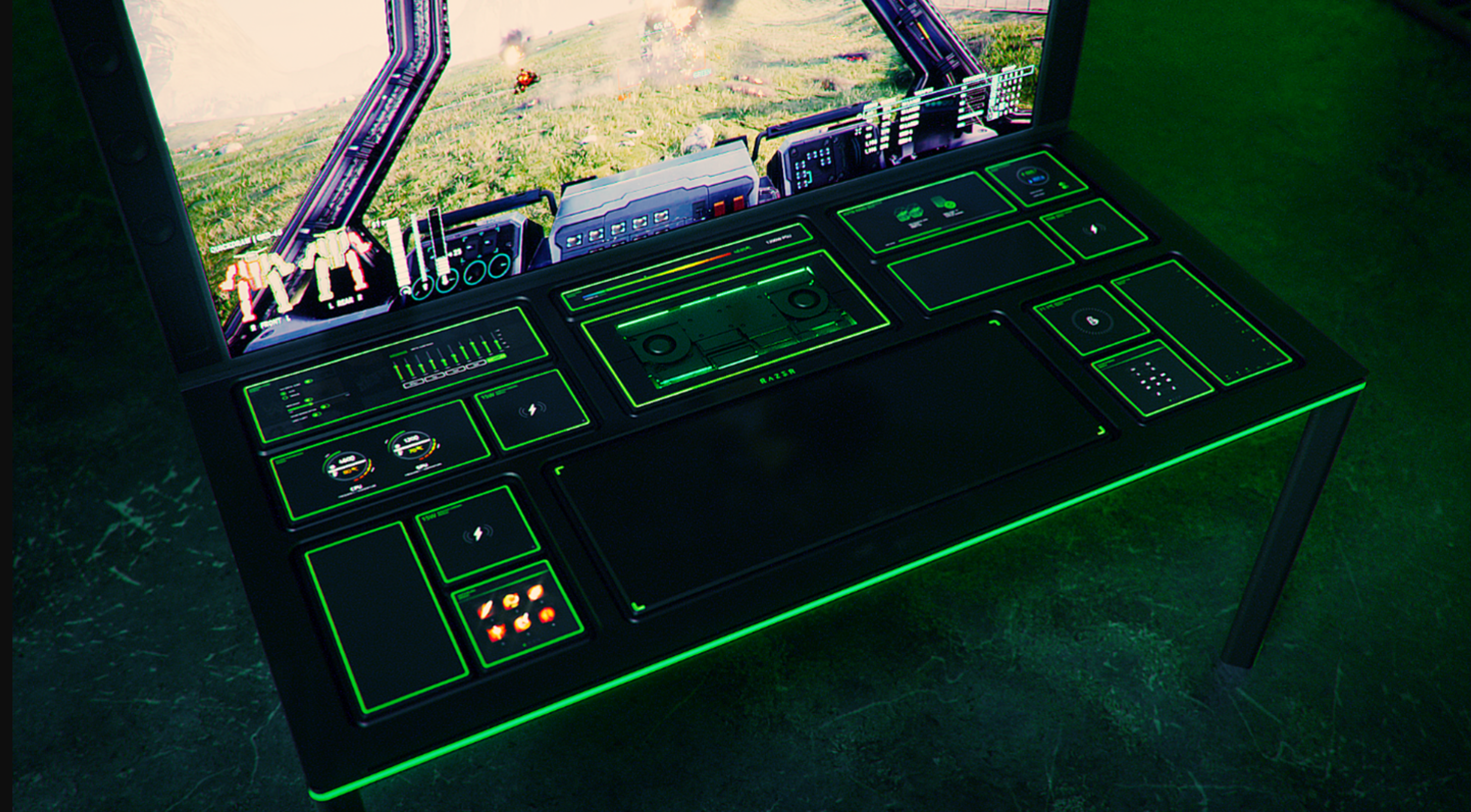 Last but definitely not least, the table comes with a 65-inch OLED display (upgradable to 77) with an undisclosed high refresh rate and Chroma RGB lighting. A THX-certified surround-sound audio system can also be specced making for an immersive gaming experience free of clutter and wires.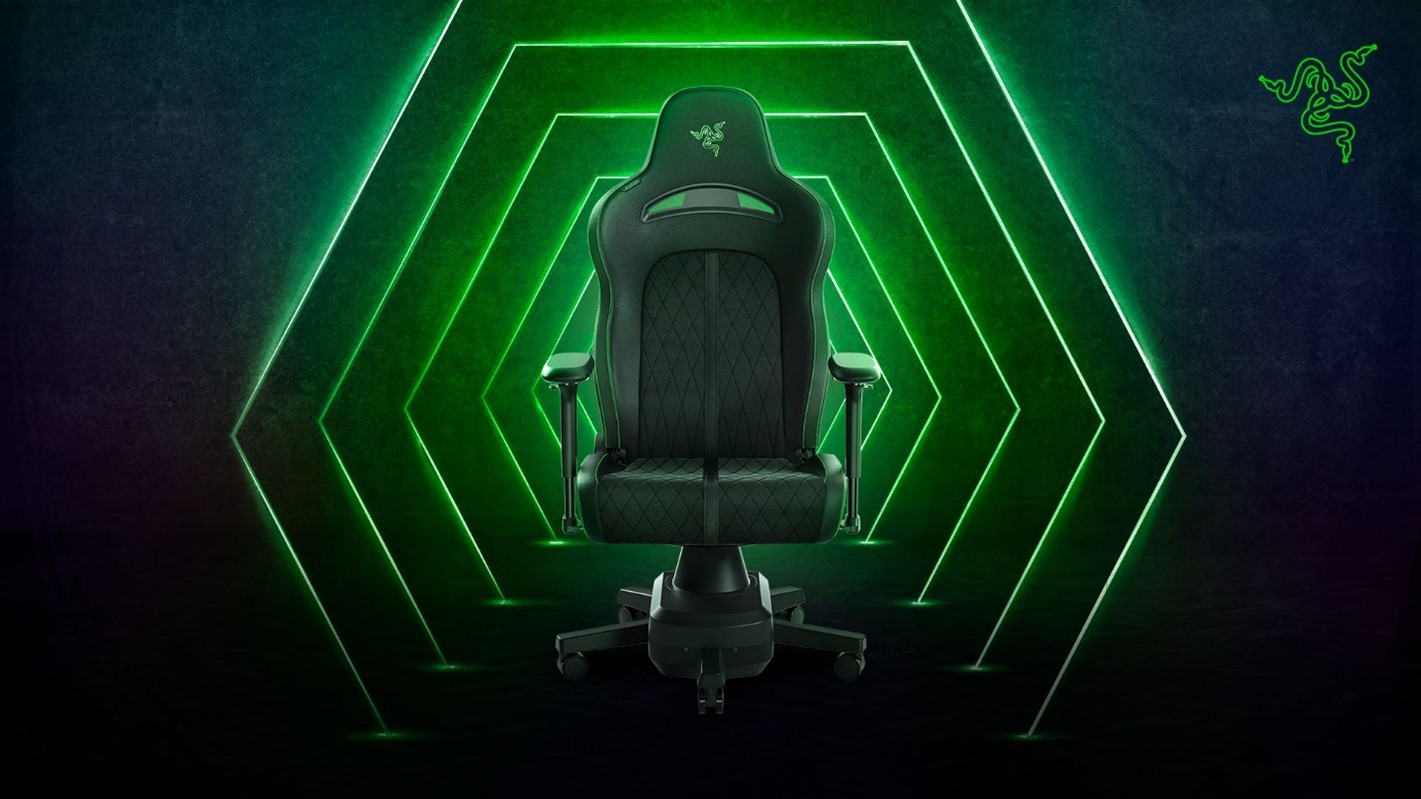 The Enki Pro HyperSense Chair is also in development alongside the table. It will feature haptic feedback features developed in conjunction with triple-A game developers as well as Chroma RGB lighting for the headrest.
See more information on the Razer Project Sophia gaming desk and Enki Pro HyperSense chair concept product page here.