It's not just megapixels that brands are racing for these days: there's also the race for the fastest possible charging speeds as well. OPPO started the trend when it showcased its 50w SuperVOOC tech on the R17 Pro back in 2018, and it keeps going up. vivo sub-brand iQOO went beyond the 100w charging speed barrier by offering 120w charging on the iQOO 7, but Xiaomi remains to be the only one that offers 120w charging on a 5000mAh battery with the 11T Pro. Currently, one of fastest commercially available charging speeds is 150w with the OnePlus 10T, while iQOO pushes the limits with 200w charging on the iQOO 10 Pro. In the mid-range segment, Infinix is gunning for its 180w ThunderCharge with the upcoming Zero Ultra.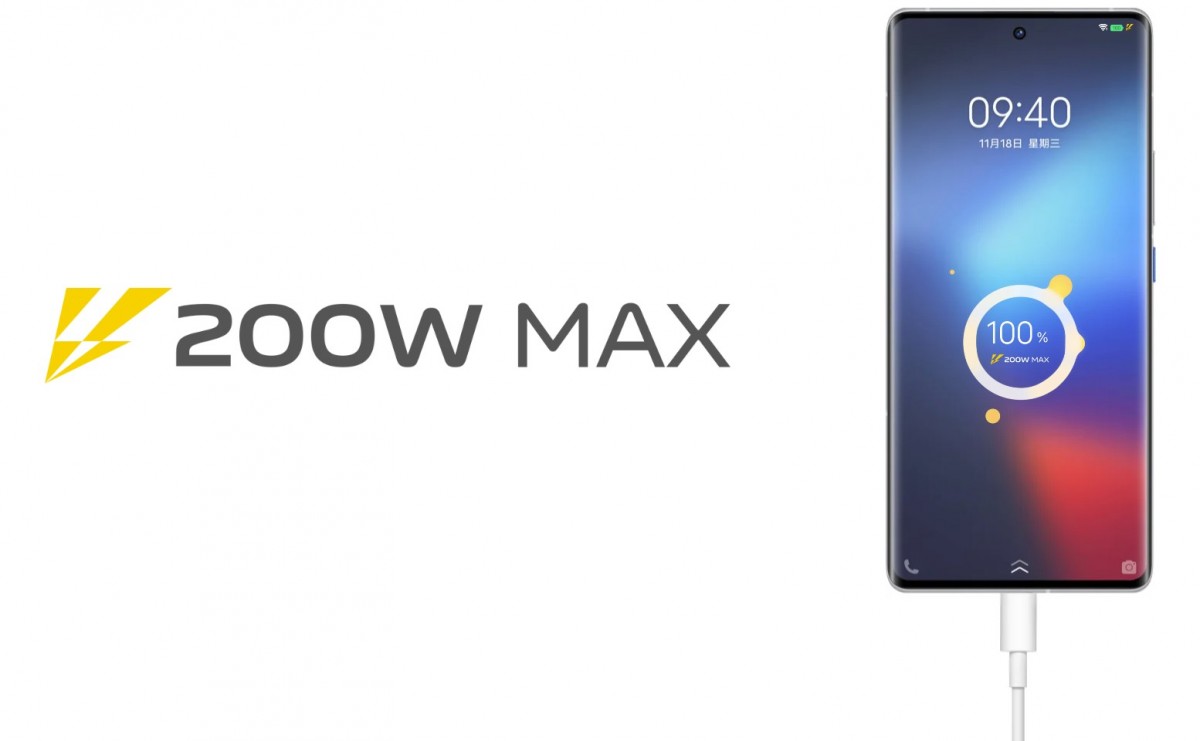 The race does not end there, as OPPO wants to prove that 240w wired charging on a phone will make sense even if it has higher charging speeds than what the majority of non-gaming laptops would actually need–the 16-inch MacBook Pro is fine with its 140w charger. We posted our mixed thoughts on Samsung potentially using "only" 25w charging on its upcoming Galaxy S23 phones, and people are perfectly fine with 25w charging when we posted the said article on our Facebook page.
This begs us the question: at what point should smartphone brands limit charging speeds? Based on reviewing several phones over the past 3 years since fast charging became a key marketing point, we think that there's no point in going beyond 65w wired charging. Let's explain why 65w is most likely the most reasonable and most sustainable charging speed on a smartphone:
All tests usually use a 4000mAh (or up to a 4500mAh) battery
Regardless of brand, all tests in showcasing the fastest charging speeds are usually conducted with a 4000mAh dual-cell battery, and usually top out at 4500mAh. While brands continue to push for higher charging speeds, the same cannot be said with batteries. We have been using lithium-ion (and several of its variations) for over three decades, and we have yet seen a big leap in terms of advancement in battery technology.
Graphene batteries are supposed to be the future of battery technology when Samsung announced its development of a "graphene ball" back in 2017, but we have yet seen any further development save for graphene composite batteries that make use of graphene to enhance the properties of lithium-ion batteries. With phones becoming bigger, and foldable devices slowly making it into the mainstream, there's really a need for newer battery technologies to add more capacity and make these devices last longer while unplugged.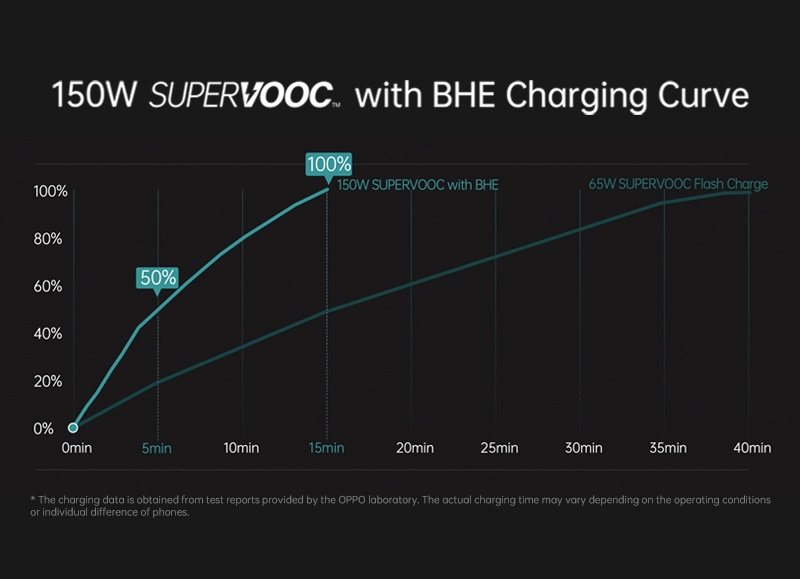 Diminishing returns
When OPPO introduced 50w SuperVOOC with the R17 Pro back then, we were impressed at how it can top up its 3700mAh battery in just 35 minutes. The 66w charging solution found on a number of phones like the vivo T1 5G can top up a much larger 4700mAh cell in less than an hour.
By the time Xiaomi has polished its 120w charging solution, we were even more amazed at how the 11T Pro's 5000mAh battery can be filled up to 100% in just 17 minutes–as long as both the battery and charger are not too hot. Beyond 120w, BBK electronics' (OPPO, vivo, realme, iQOO, OnePlus) 150w charging solution can top up a 4500mAh cell to 100% in 20 minutes–and that already shows that we're barely getting any benefits from pushing charging speed. OPPO's 240w charging solution claims a full charge in 9 minutes–which we know is not realistic given several factors like battery and outside temperatures.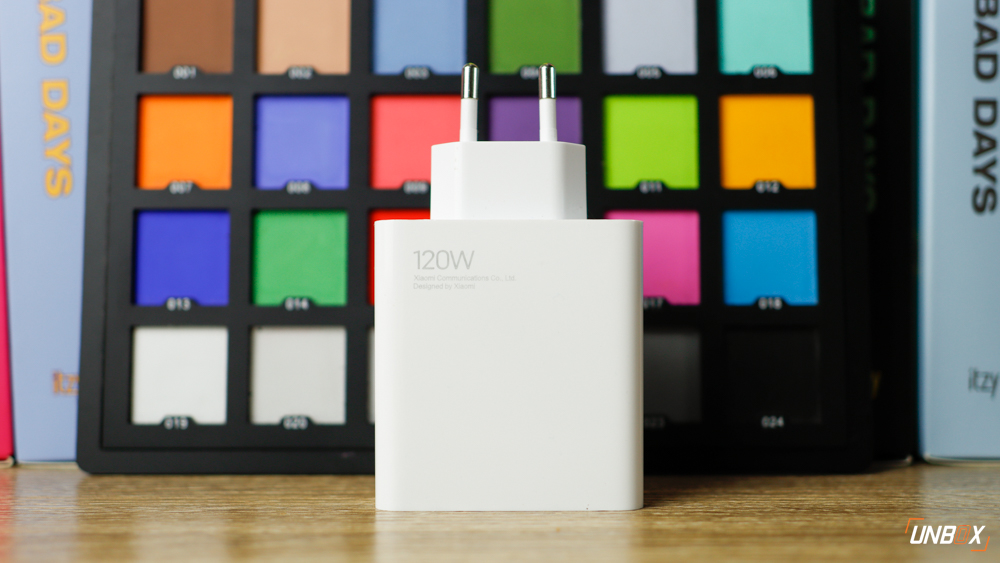 Questionable battery longevity
One of the main compromises of fast charging tech is that both the battery and charger heat up faster just as you try to go for faster-charging speeds. Heat is a major enemy of any battery, as keeping temperatures high will shorten a battery's life span. The simple explanation of this is that since there are chemical reactions involved while charging a battery, higher temperatures make those reactions faster, but contribute to a degradation of the chemicals inside of a battery in a long run.
Because batteries are yet to have a drastic change in overall structure, pushing charging limits further on a cell that's small takes a toll on its life span. Brands would claim that their fast charging tech can meet the industry standard of 800 cycles on a battery–but we remain to see that in the long term. If an iPhone's battery can degrade significantly after, say, 3-4 years with its "basic" 20w charging standard, you can expect batteries to degrade significantly in as short as a year with fast charging solutions even if brands try to incorporate all the bells and whistles to keep charging temperatures at a suitable range. Again, this brings back to the fact that brands are obsessed too much with pushing charging speeds without looking at the other side of the equation–which is improving current battery technologies.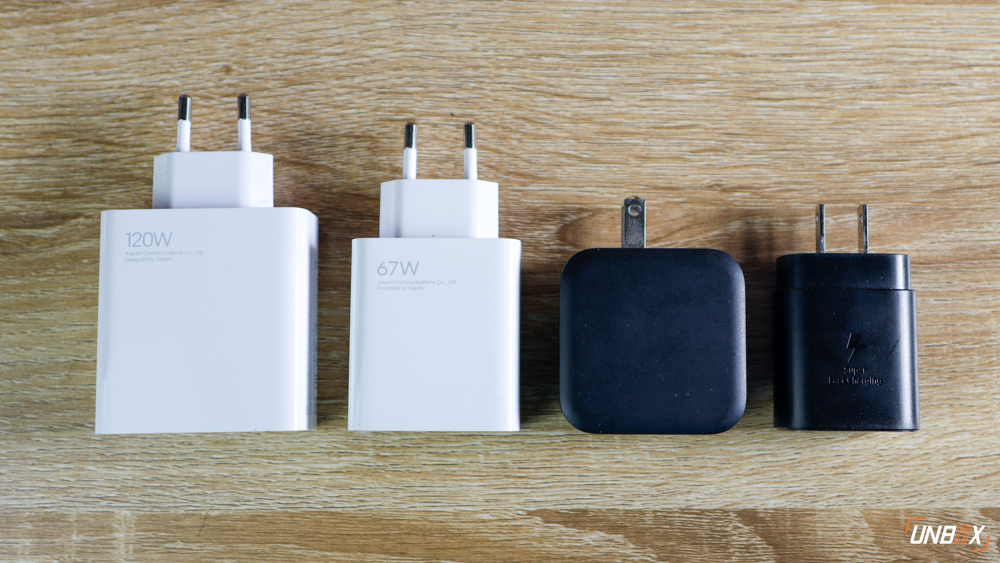 Bulky chargers
As someone who uses a Xiaomi 11T Pro as a daily driver, I still can't fathom the fact that its 120w charging brick is so huge, that it feels like one of Apple's older 61w charging bricks for its MacBook Pro laptops. Compared side-by-side with Xiaomi's 67w charger, the 120w charger simply dwarfs it. Unless you intend to use those large chargers to top up all of your devices (laptops included) on the go, the charging brick of these ultra-fast charging solutions is so big and impractical for traveling.
While there are technologies like Gallium Nitride (GaN) that aim to reduce the charger size, having a higher charging speed will always equate to the brick itself being physically larger because of all the components needed to be fitted inside to make them sustain those charging speeds safely.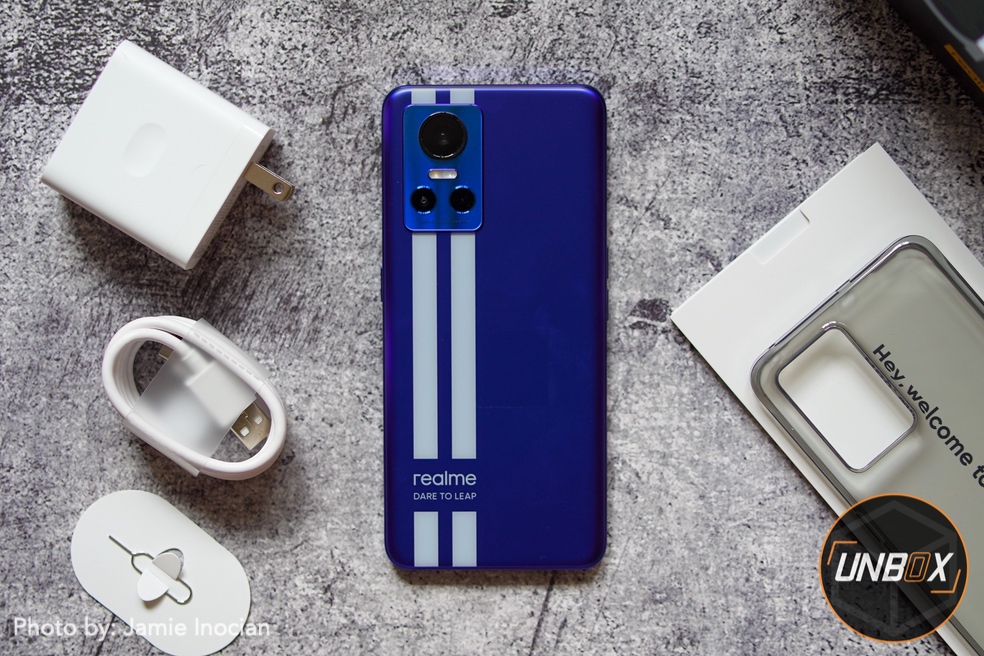 Phones =/= Laptops
Most of our readers think that Samsung's conservative 25w charging solution is just fine for most smartphone needs, and we get it. After all, smartphones are far from laptops when it comes to what they are capable of. Most laptops in the market can do fine with a 65w charger, and powerful ultrabooks like the MacBook Pro 16-inch (in both M1 Pro and M1 Max flavors) would need at most a 140w charger. Looking at all the phones in the market right now, it's hard to justify going beyond 65w charging when they could barely do half of what your average ultrabook can do.
If comparing laptops to smartphones is a long shot, we can look at tablets instead. Save for the Xiaomi Pad 5 Pro and Huawei MatePad Pro 11 (2022) that support 67w and 66w charging respectively, you'll never find any tablet in the market that charges beyond 65w. The next fastest-charging tablet is the ginormous Galaxy Tab S8 Ultra, which justifies its need for 45w charging because it has a huge 11200mAh battery inside.
With those points put into consideration, it's hard to justify putting insanely fast charging speeds on a phone–where it can barely do the tasks of an average ultrabook that does fine with 65w charging.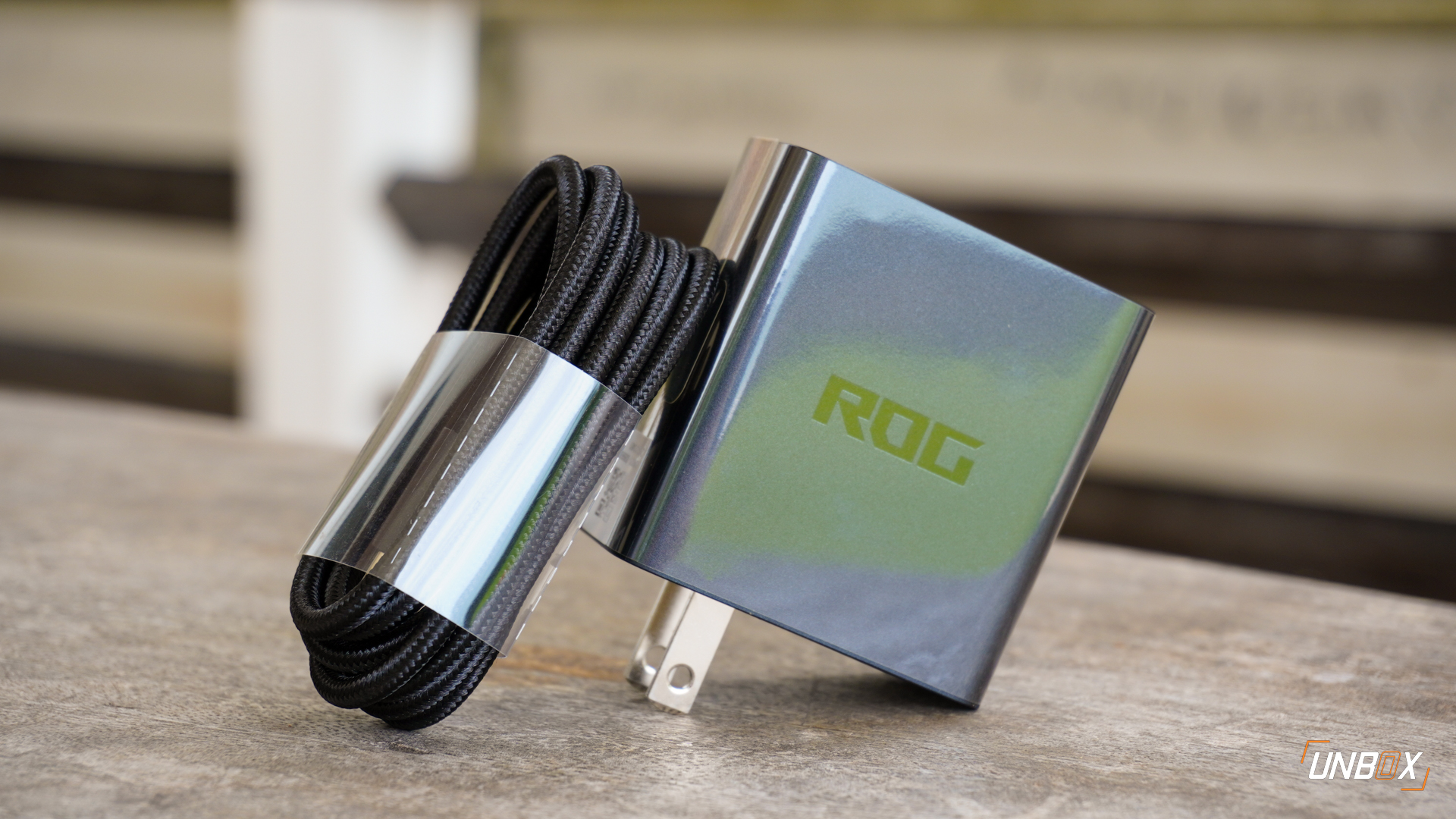 Closing remarks: Why 65w is the ideal charging speed?
By now, you are probably wondering why we think 65w is the sweet spot for charging speeds when it comes to phones. Aside from being the average charging speed of most ultrabooks today, 65w is a sweet spot for phones in charging them as fast as possible in a sustainable way. To give you the math, the ROG Phone 6's 6000mAh 2-cell battery can top up in around 45 minutes with its included 65w charger. Using a 60w charger on the Xiaomi 11T Pro (instead of the bundled 120w charger), topping up its 5000mAh battery takes roughly less than an hour.
In both cases, we were able to top up their batteries relatively quick while not making the phone warm–which is what we noticed when using chargers higher than 67w.
At this point, what brands can do now is to find new ways of improving battery technology over chasing for the fastest charging speeds. After all, we all want phones to have a long battery life more than having insanely fast but unsustainable charging speeds.