While we are waiting for the first phone to use Mediatek's Dimensity 9000, Ice Universe shared some interesting GeekBench data on his Twitter account. With what we presume is a reference device used for the GeekBench tests, the Dimensity 9000 beats both the Snapdragon 8 Gen 1 and Exynos 9000 in both single-core and multi-core tests.
Based on the graphs presented, it seems that the Exynos 2200 is underwhelming despite having a GPU based on AMD's RDNA2 architecture, as the graph shows that it is only at par with last year's Snapdragon 888.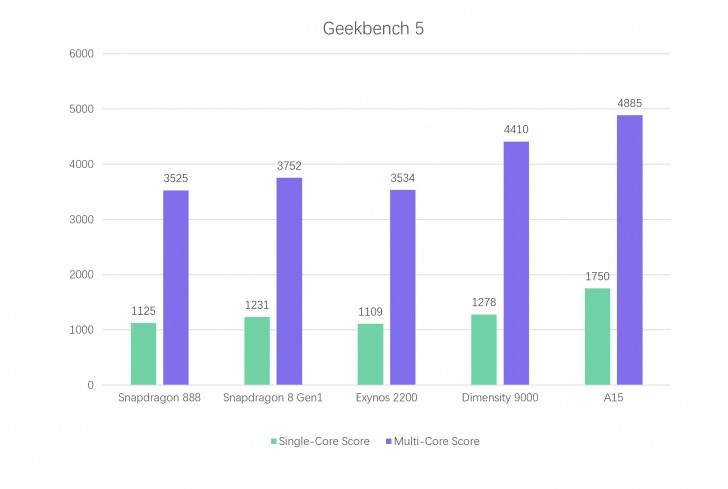 The results corroborate with tests made using both GeekBench and AnTuTu last month, where it said that the Dimensity 9000 has the edge in terms of CPU processing power. It's a different story on the GPU side, however: the Exynos 2200 reportedly beats a Snapdragon 8 Gen 1-powered phone (specifically a Motorola Edge X30) by a considerable margin in GeekBench compute. In the said test, the SM-908B device used refers to the upcoming Galaxy S22 Ultra.
Do note, however, that results for the Exynos 2200 and Dimensity 9000 aren't official yet since there's no device formally announced using the said processors. That being said, the number may change once they go official in public.