ASUS has officially launched the new version of their 14-inch, dual-screen laptop, the ZenBook Pro 14 Duo OLED (UX8402) in the Philippines today.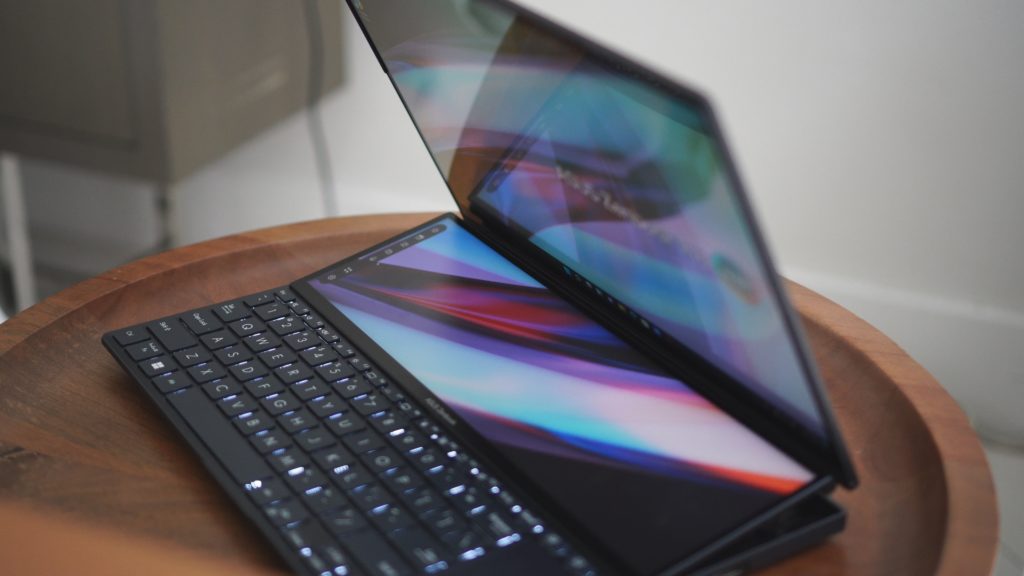 The laptop builds on the dual-screen form factor that the company popularized a few years ago, enhancing it by upgrading the dual-screen panels to OLED ones for better screen quality, brightness, and accuracy.
The 14.5-inch, 2.8K OLED, PANTONE-validated main panel has a 120Hz refresh rate, 550 nits of maximum brightness as well as a claimed 100% DCI-P3 color gamut coverage, as well as a screen-to-body-ratio of 93%.
The second screen, dubbed the ScreenPad Plus, is a 12.7-inch, 2880 x 864 resolution panel that works as a home for productivity apps like Slack and Discord or just a handy second screen if you're looking to sneak in a viewing of the House of the Dragon while you're working.
Inside the laptop sits Intel's Core i7-12700H processor, 16GB of LPDDR5 RAM, and 500GB of M.2 NVMe PCIe storage. It also comes with an NVIDIA GeForce RTX 3050 Ti GPU for extra graphical grunt.
ASUS ZenBook Pro 14 Duo OLED UX8402 Price Philippines
The  ZenBook Pro 14 Duo OLED UX8402 has only one configuration and has a price of Php 159,995 in the Philippines.