Initial Verdict: The ASUS ZenFone 8 Flip feels like a solid flagship offering from the brand based on our unboxing and quick review, and is a worthy device to mark the brand's return to the mainstream Philippine smartphone market.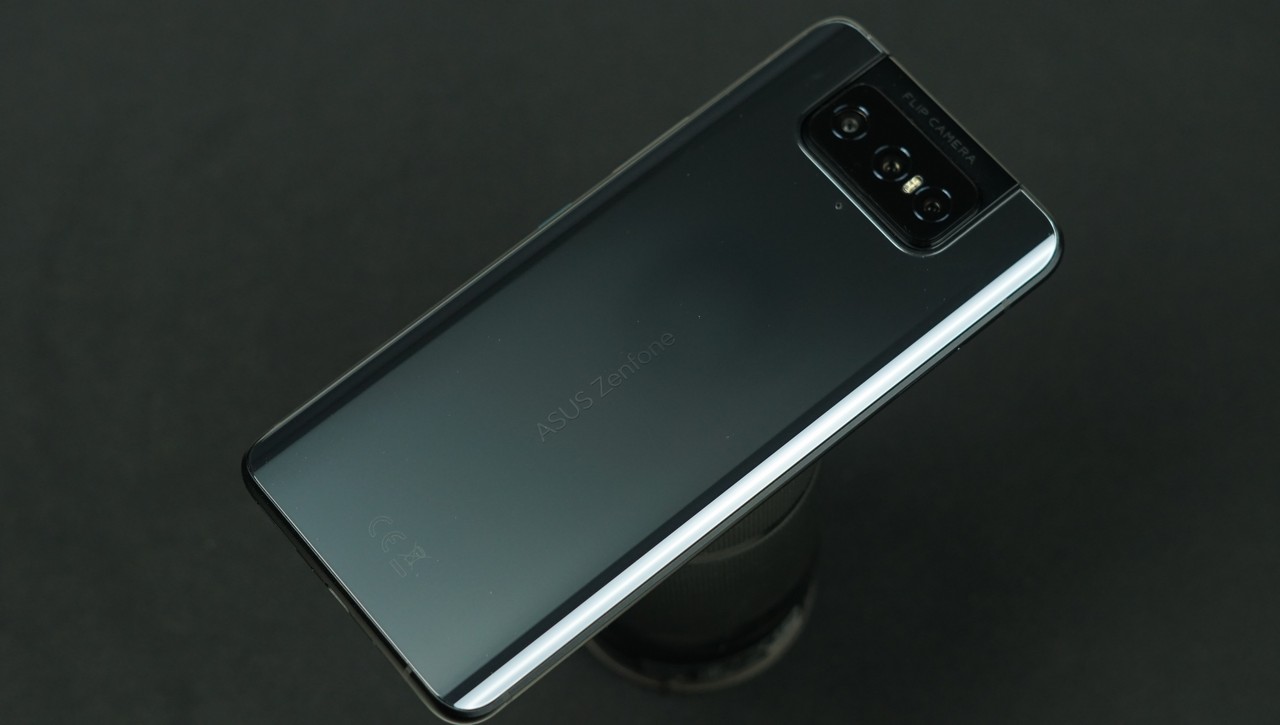 ASUS ZenFone 8 Flip Specs:
Snapdragon 888 processor
8GB LPDDR5 RAM
256GB UFS 3.1 storage
6.67-inch Full HD+ AMOLED display, 90hz refresh rate, 1ms response rate
64-megapixel f/1.8 IMX 686 main camera with PDAF, 12-megapixel f/2.2 IMX 363 ultra-wide-angle camera, 8-megapixel telephoto camera with 3x optical zoom
4G, 5G
WiFi 6e, Bluetooth 5.2, in-display fingerprint scanner
Stereo speakers
5000mAh battery
30w fast charging
Android 11
Pros
No selfie cutout
Beautiful screen
Flip out mechanism tougher than ever
Powerful processor
Cons
There's still plenty that can go wrong with the flip-out design
After an almost 3 year hiatus, ASUS Philippines will be selling their ZenFone smartphones in the country again. Headlining the return of their mainstream consumer smartphone line will be the ZenFone 8 Flip, the only flagship in the world that still uses a rotating camera module. How does the phone stack up? Here's our quick review: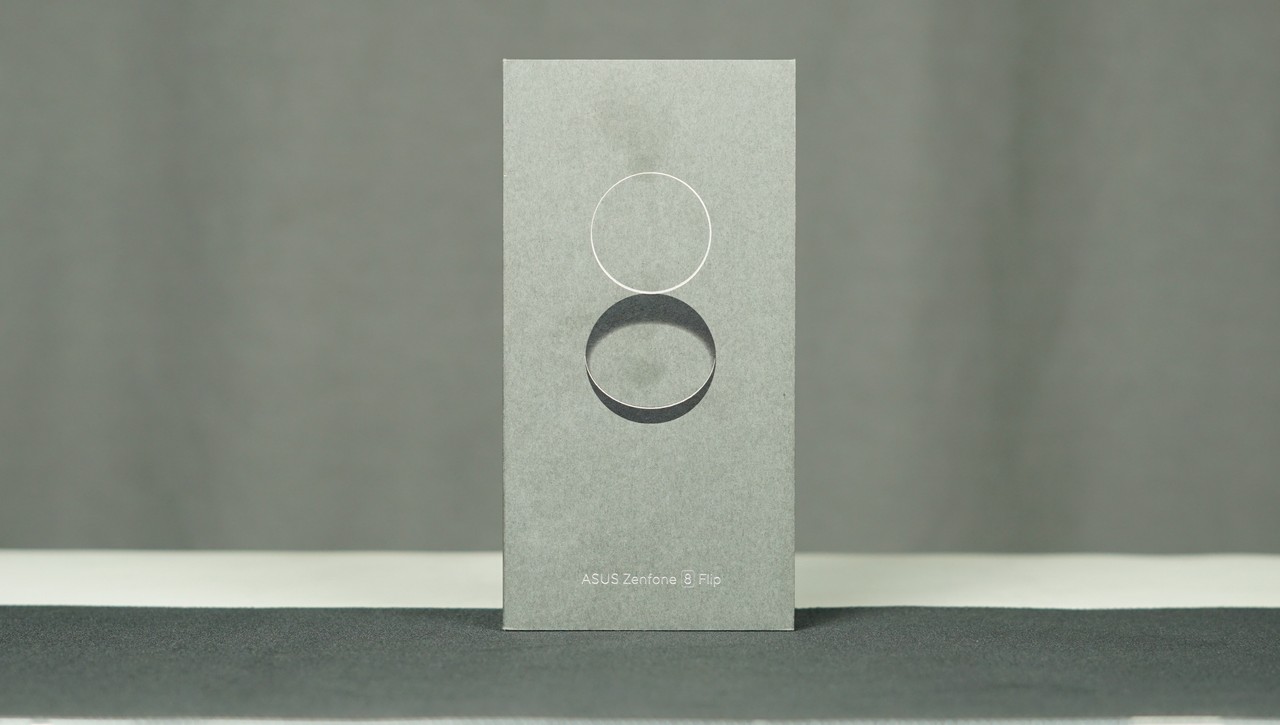 Packaging and contents:
It's been a while since I've opened a ZenFone box, and it looks like ASUS has improved massively in terms of product packaging for their flagship products. The ZenFone 8 Flip ships in an elegant grey box, which contains the phone itself along with documentation, the hard case, fast charger, and USB Type-C cable.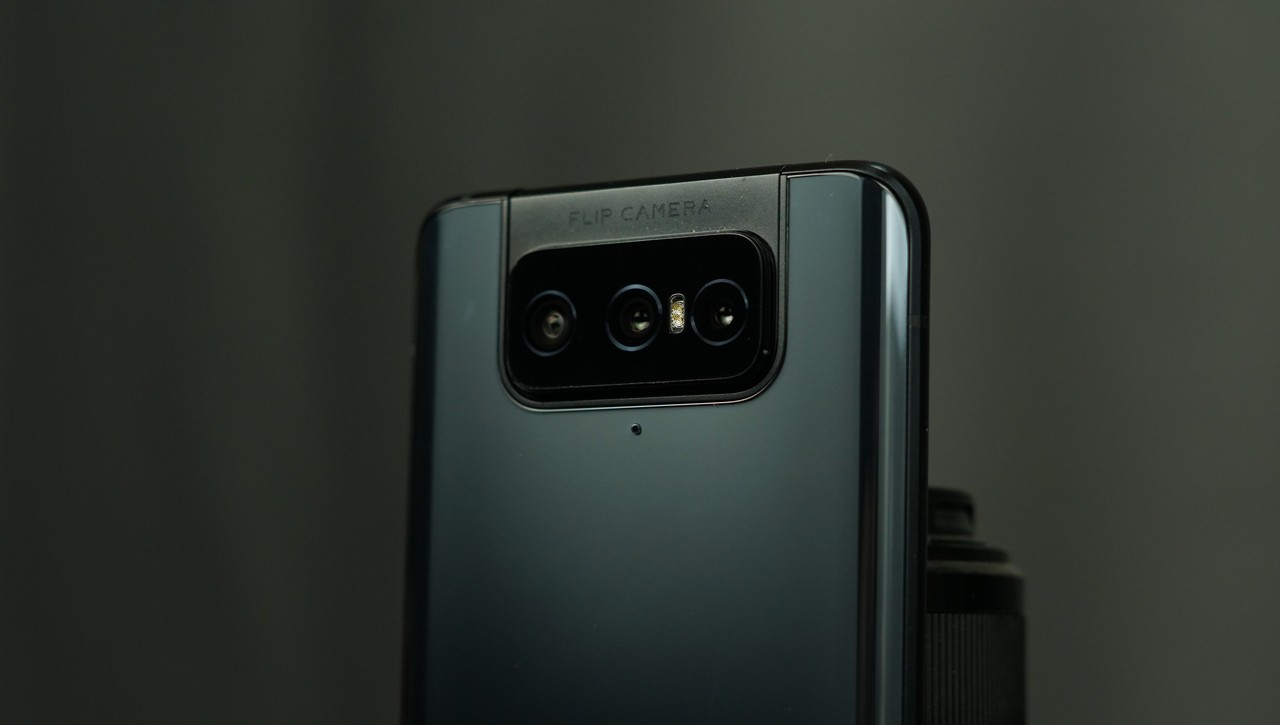 Design
ASUS has stubbornly stuck with a motorized camera module for their flagship phone and is probably the only mainstream brand to do so in 2021. If you think about it, there are plenty of advantages to the design – you get a bigger screen free from obstructions like notches and the like, as well as the fact that you can take selfies with the phone's entire camera suite including the wide-angle lenses.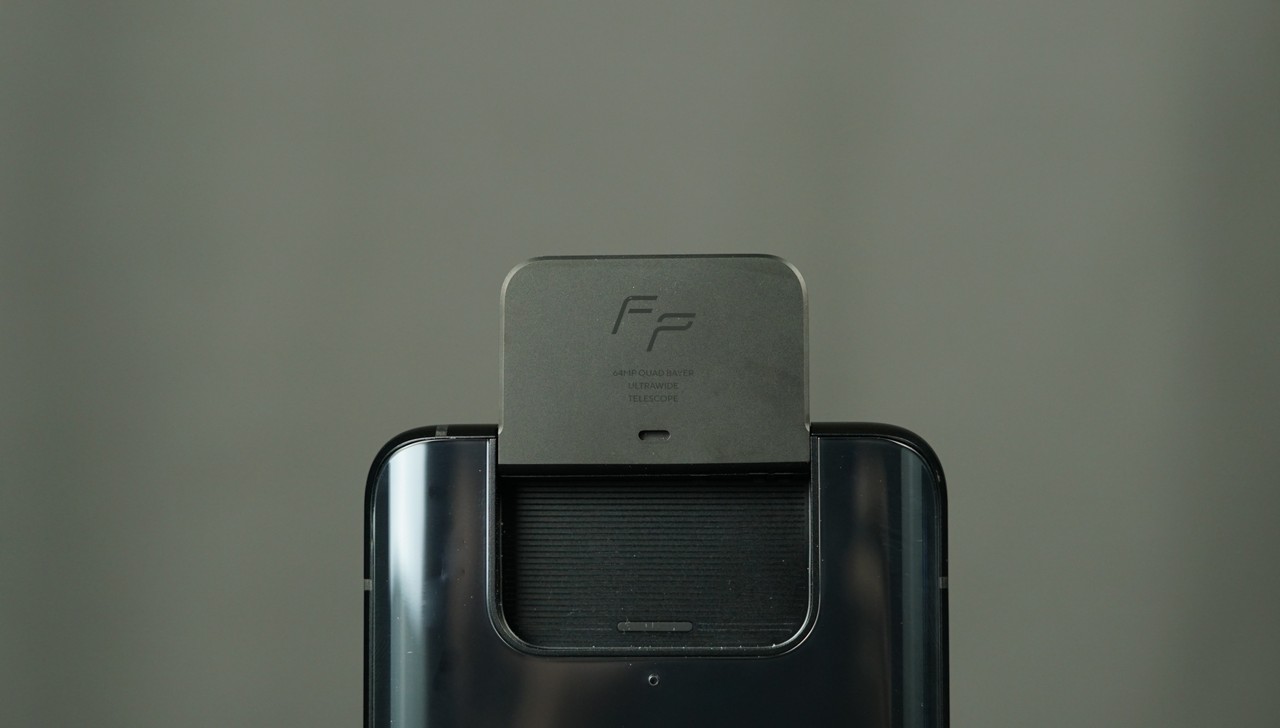 There are drawbacks to the design – a motorized, flipping camera module adds another point of failure since it can easily be damaged if the phone falls a certain way. More parts = more potential failure points, as well as adding more places where water and other fluids can ingress.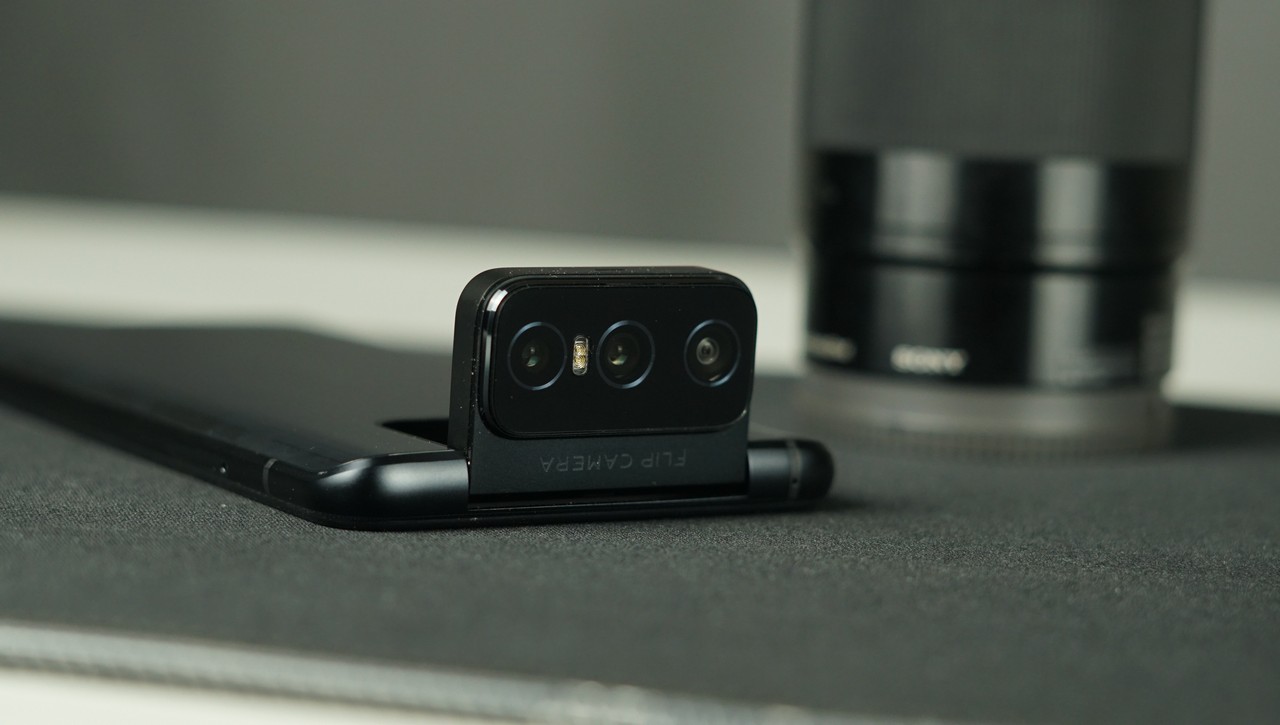 ASUS says they've addressed these potential issues through clever design and the use of better materials. The camera module itself is made out of liquid metal, and despite being incredibly light, is very tough. The stepper module, the part responsible for actually actuating the camera, has been optimized for smoother, more trouble-free operation as well as being able to handle more weight than the ones used in the previous generation.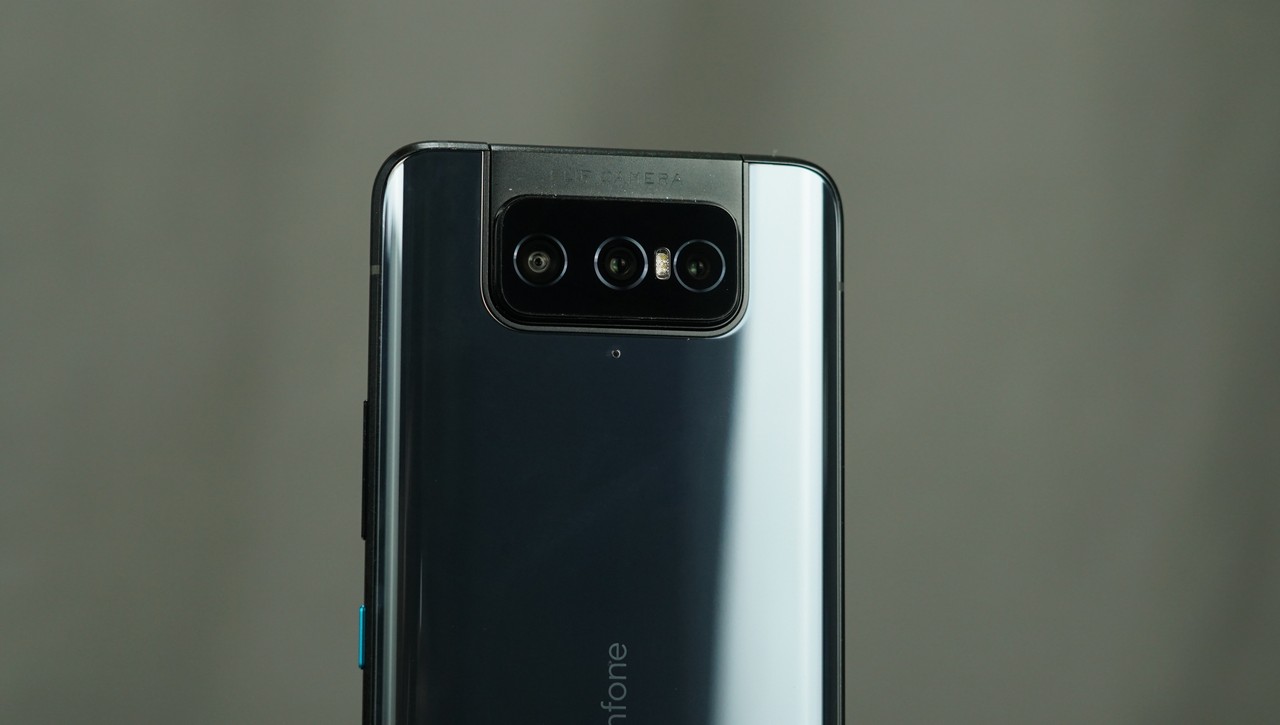 The company says that the flip camera is more durable than ever before, and is rated for up to 300,000 flips in its entire lifetime. To put it in perspective, that's around 150 flips per day for more than 5 years.
And while the triple-lens camera extends further (and thus provides more leverage which might exacerbate damage if the phone is ever dropped on it) it's almost twice as strong as the previous generation camera module.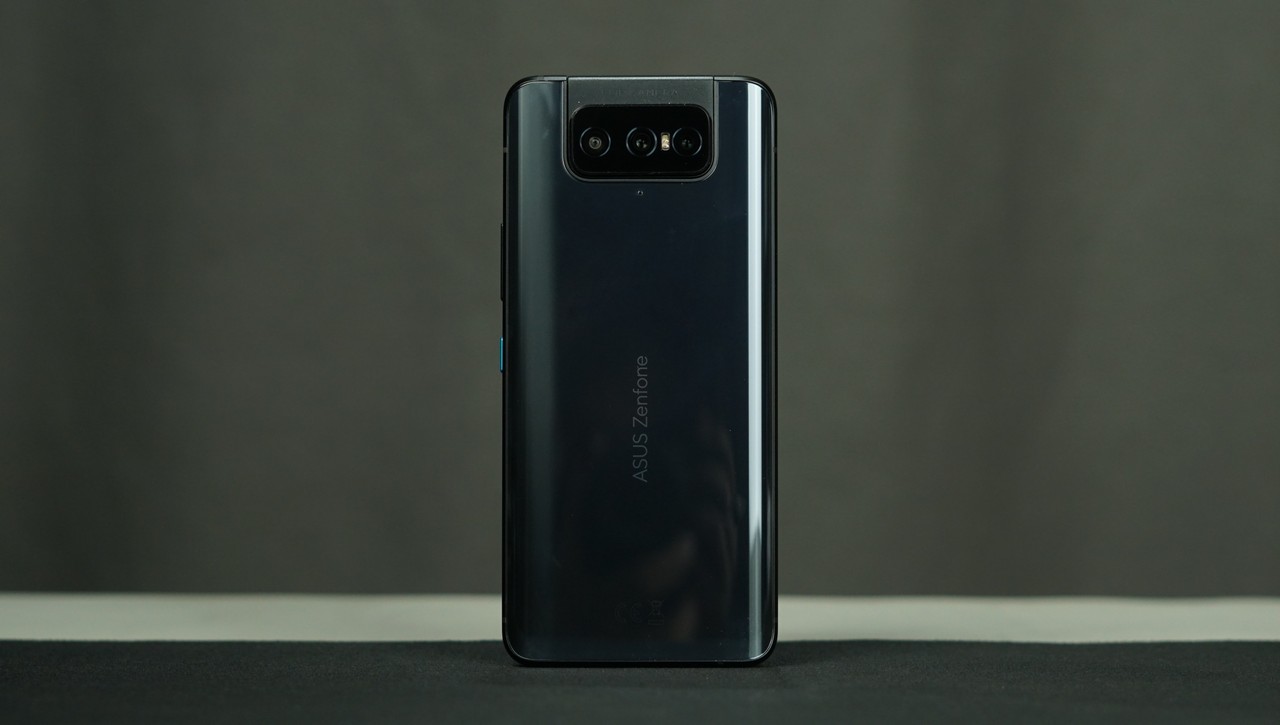 As for the rest of the phone, the ZenFone 8 Flip feels a lot like most modern flagships released in 2021. The device uses a glass back with Corning Gorilla Glass 6 protection, sandwiching a high-quality frame milled from a single block of 6000 aluminum. The phone's curves and overall shape make it feel comfortable to use one-handed, all trademarks of a great flagship phone.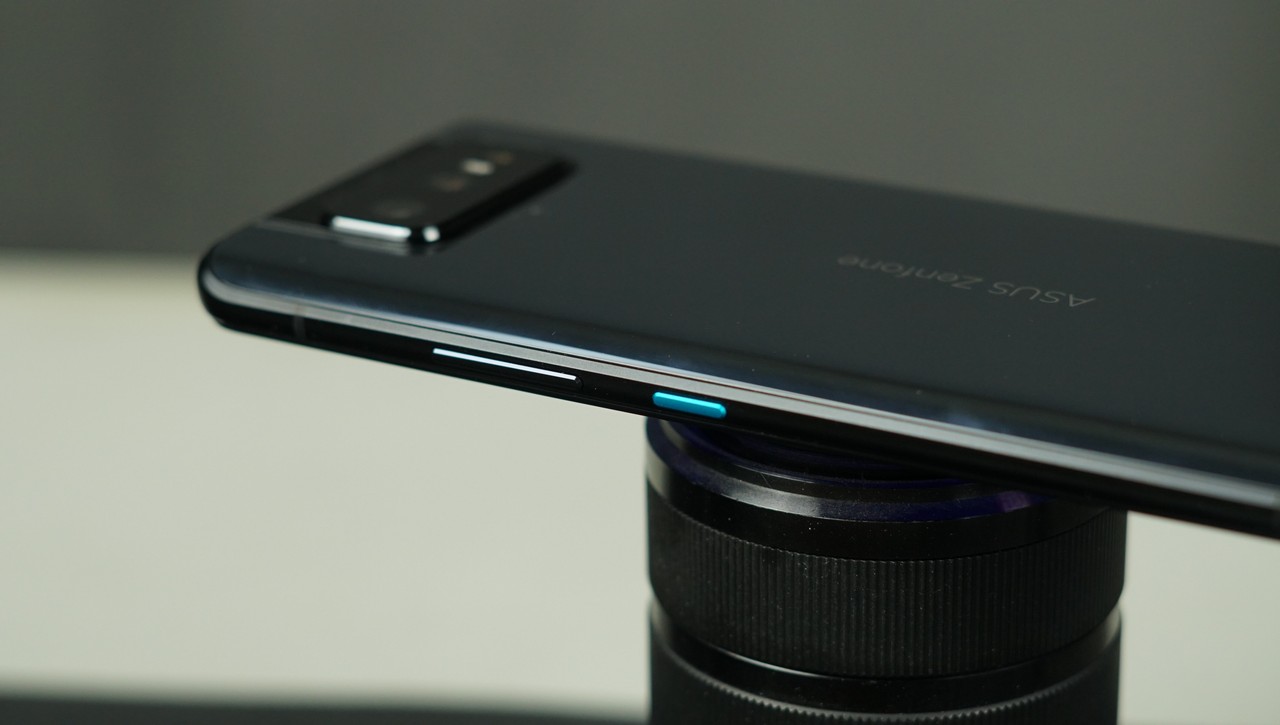 The power and volume buttons are on the right side, and ASUS has color-blocked the former to emphasize the fact that you can map different functions to it depending on how you press it. There are two actions it can recognize: double press and press and hold.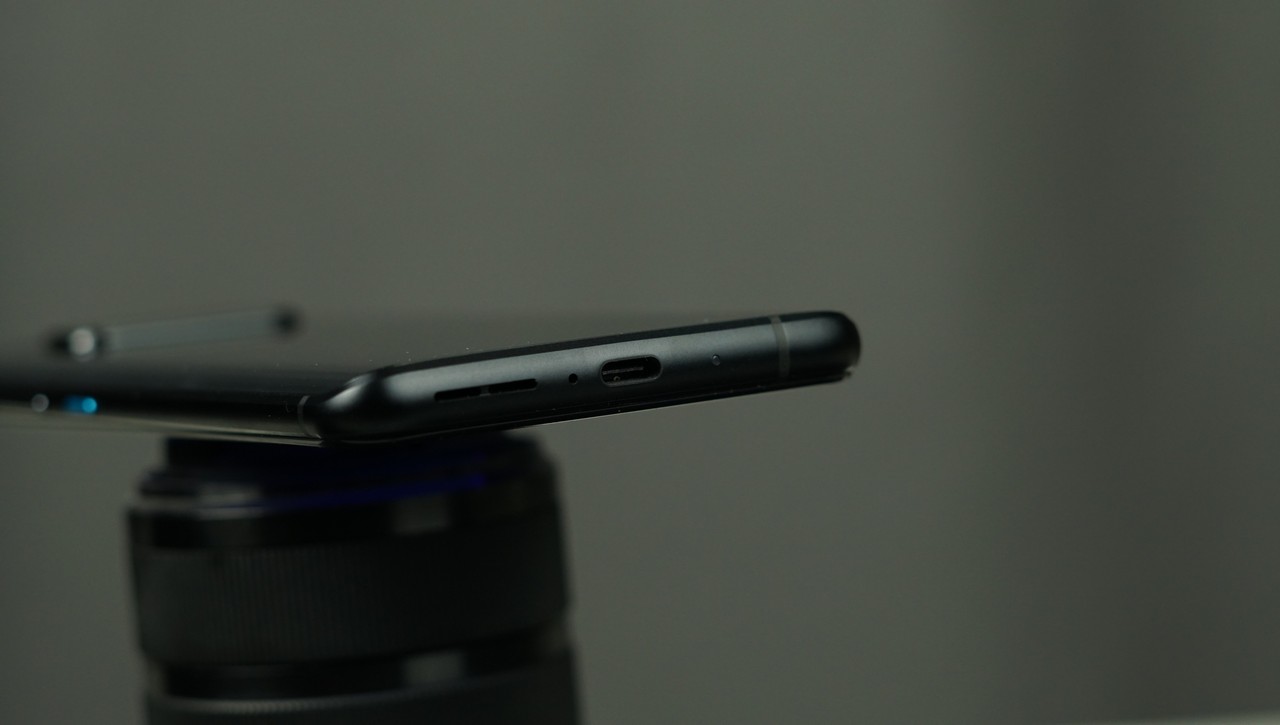 The Type-C plug is at the bottom, as well as the speaker grille. There's no 3.5mm jack here, sadly.
The case that ships with the phone have this nice handy lock that blocks the camera module from rotating if you don't want it to. The phone actually detects if the lock is on and will give you a warning when you open the camera app so you don't accidentally flip the lens by mistake.
Display
The ZenFone 8 Flip uses a 6.67-inch AMOLED panel made by Samsung. The resolution is 2400×1080 (FHD+), and has all the niceties that you'd expect from a flagship phone: fast 90Hz refresh rate, DCI-P3 color gamut coverage, 700 nits of brightness as well as HDR10+ and SGS low blue light certification.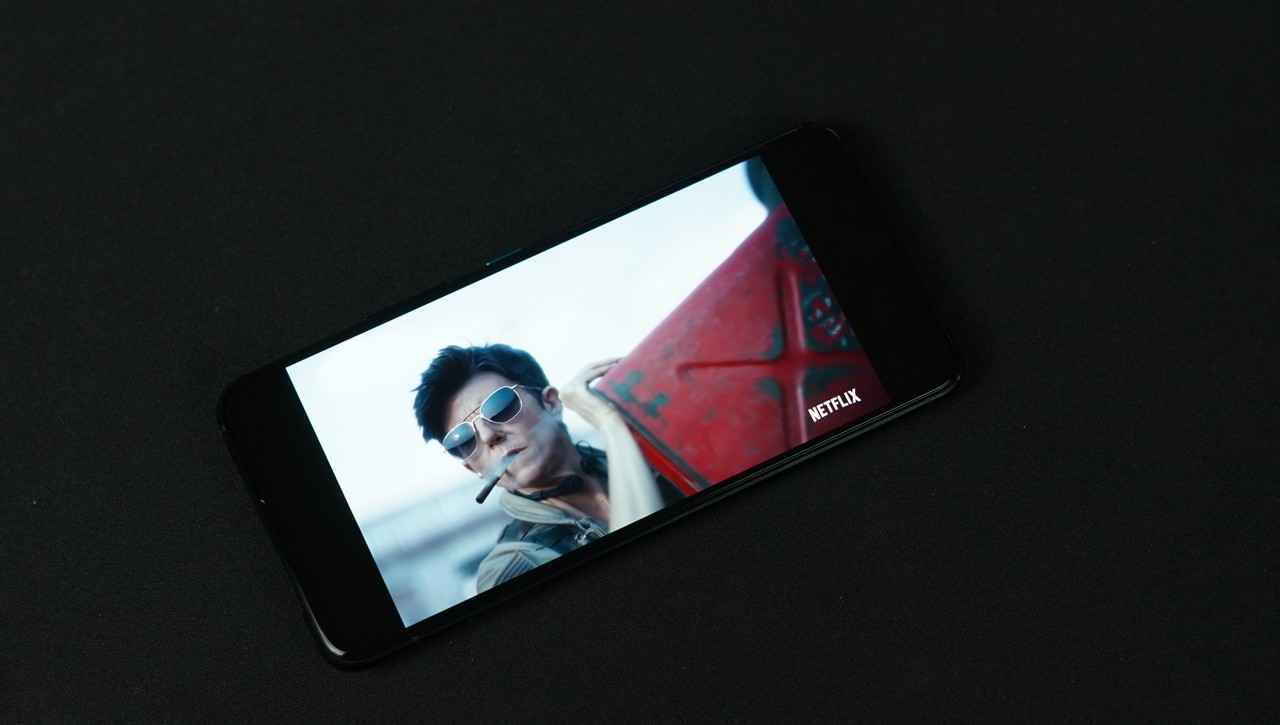 The screen looks great, and thanks to that motorized camera module you're getting a screen to body ratio of 92%. We still need to do a few more tests to see how the display holds up, but the short answer is it's pretty awesome.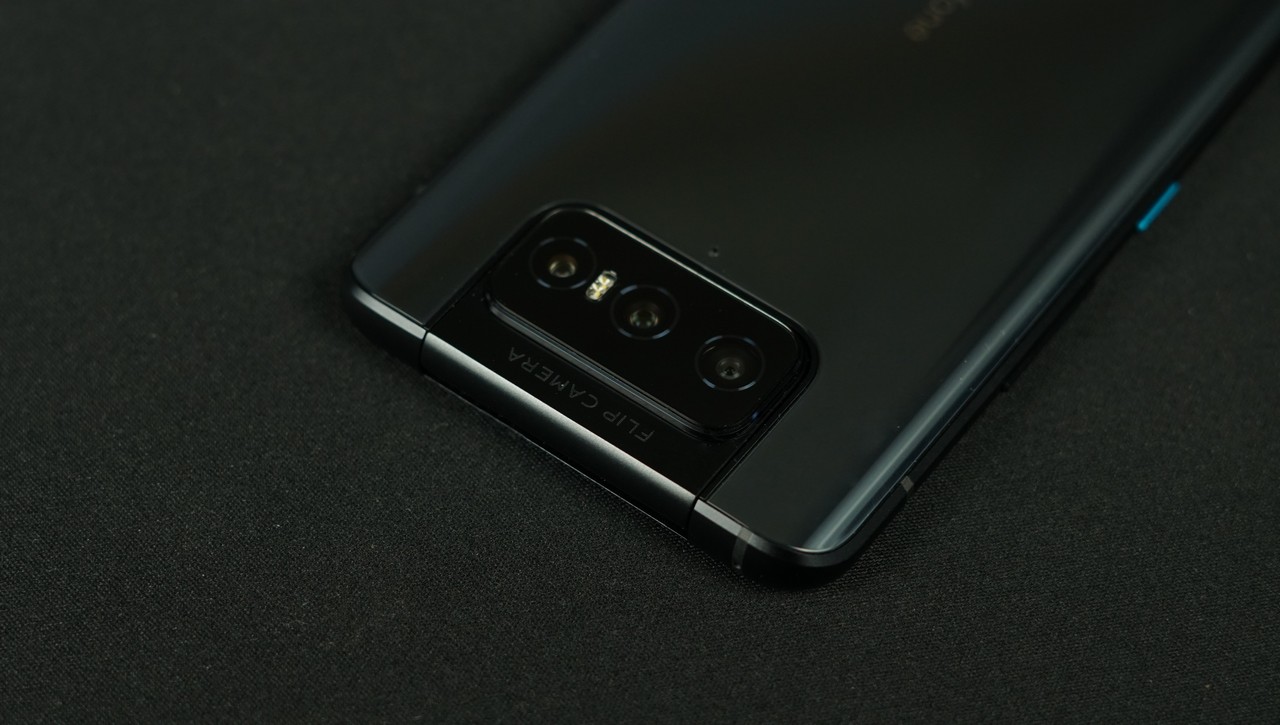 Cameras
There are three cameras total on the rear of the ZenFone 8 Flip. The main shooter is a 64-megapixel Sony IMX686 with an f/1.8 aperture lens, PDAF, and 8K video recording capability.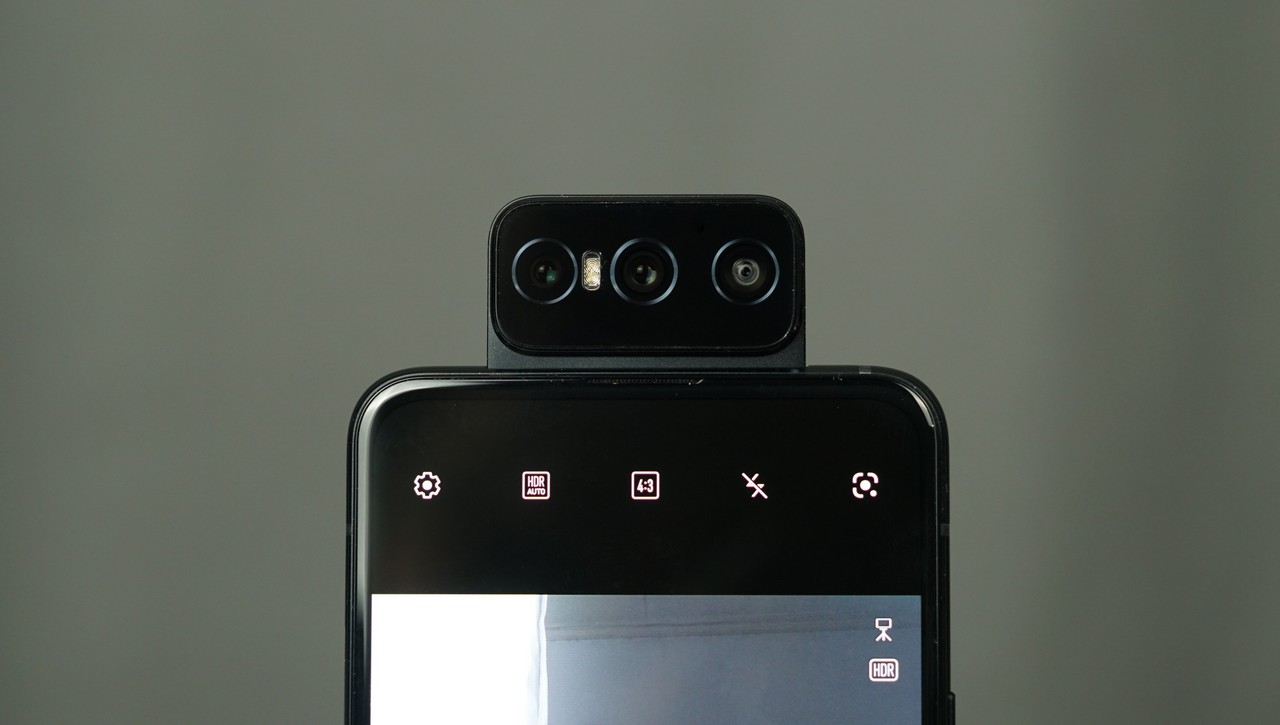 The secondary camera is a 12-megapixel Sony IMX 363 wide-angle camera with an f/2.2 aperture lens while the third camera is an 8-megapixel OmniVision OV08A sensor with a 3x telephoto zoom lens.
Initial shots with the triple camera module show a lot of promise, though we'll have to play with the phone a bit more to see how it stacks up. We're leaving a bunch of sample photos for you to take a look at though: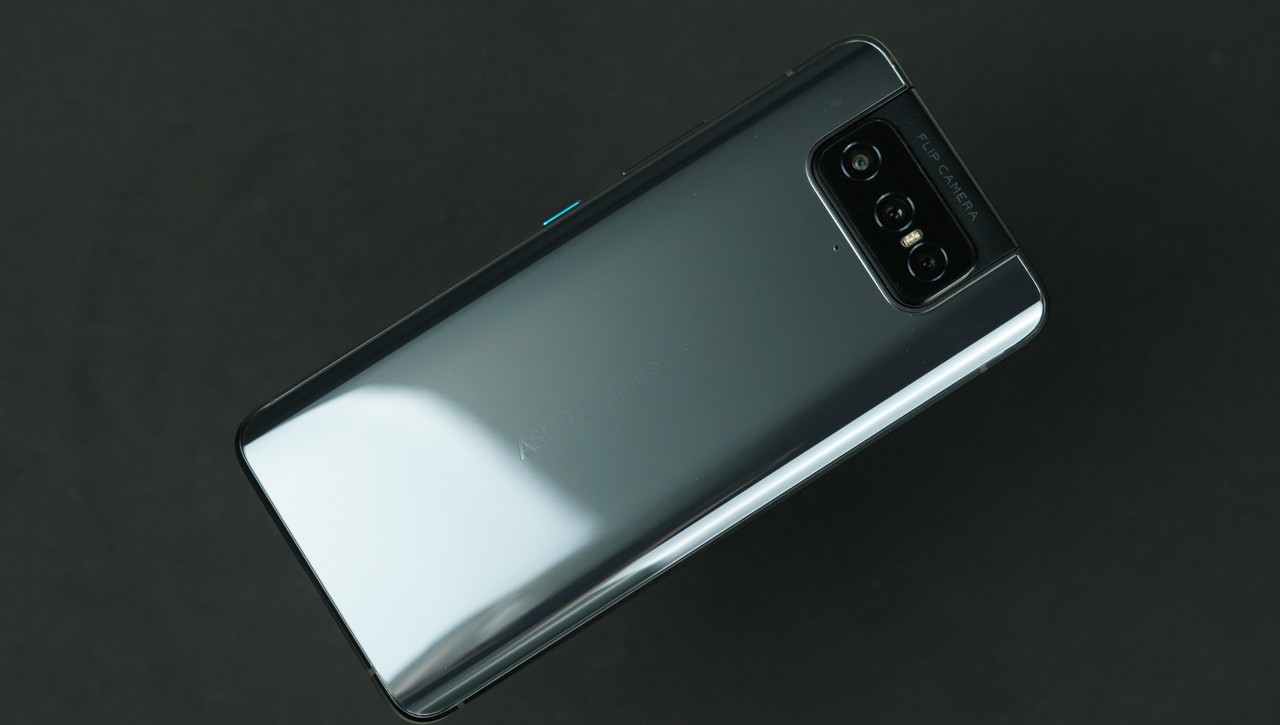 Performance, battery, and software
The ZenFone 8 Flip comes with Qualcomm's latest flagship processor, the Snapdragon 888 paired with 8GB of LPDDR5 RAM and 256GB of UFS 3.1 storage. The appearance of Qualcomm's top-end chipset on a flagship phone isn't unexpected – what is surprising is how well the phone performs with it.
Based on our benchmarks, the ZenFone Flip 8 performs better on some of the benchmarks than ASUS' own gaming-focused ROG Phone 5. That's a little surprising obviously, and we'd chalk that up to better software optimization.
Speaking of software, the ZenFone Flip 8 is still powered by the company's ZenUI overlay, laid on top of Android 11. From what I can see ZenUI has come a long way from its unoptimized mess and feels relatively unobtrusive.
Battery-wise, the ZenFone 8 Flip packs a 5000mAh battery and has fast charging capabilities though it's capped at 30W. The phone also doesn't have wireless charging, which you kind of expect from most flagships nowadays.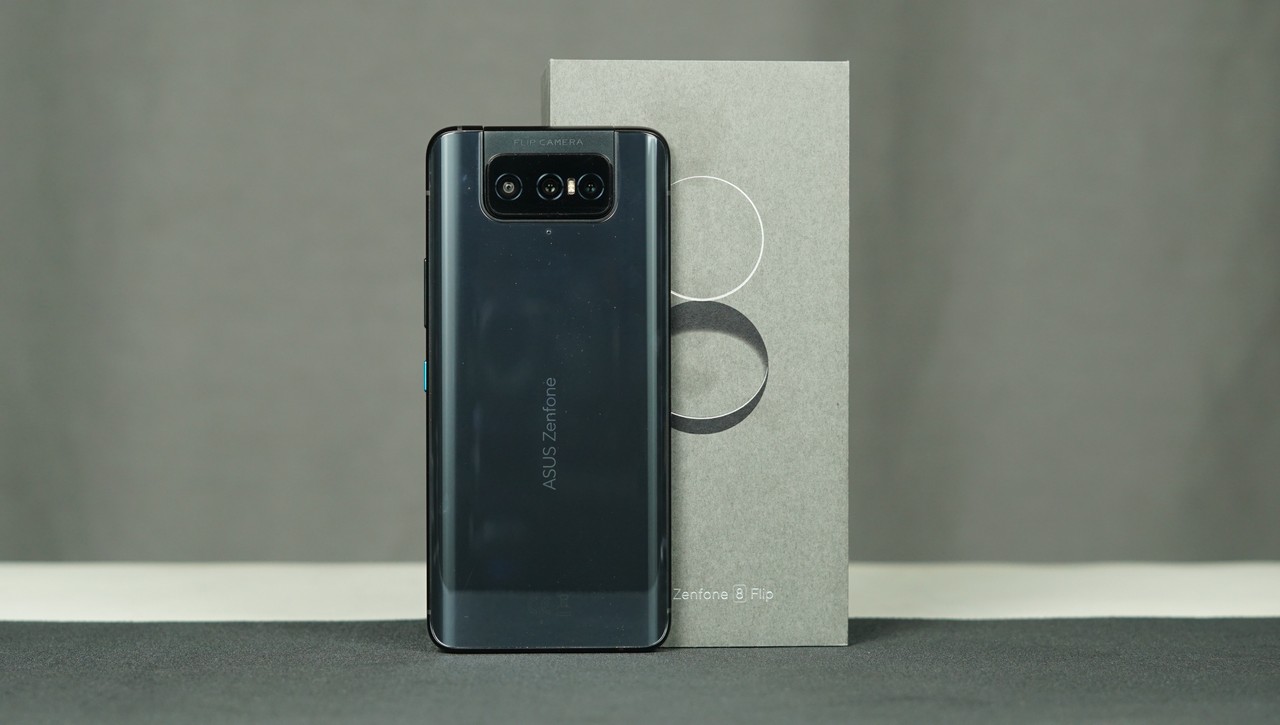 Wrap-up and early verdict
From what I've seen with our ASUS ZenFone 8 Flip quick review the phone looks to be a solid flagship offering from the Taiwanese company. The flip camera gives you more flexibility when it comes to photography though at the expense of an additional failure point, but it seems to be very sturdy, at least based on our short time with it.
The phone is also the most powerful of the Snapdragon 888-equipped devices we've come across so far this year, making it a solid choice for anyone looking for a powerhouse, that is if the price right.
ASUS ZenFone 8 Flip Quick Review Price Philippines:
Right now we don't have a solid price point from ASUS, so we're going to have to go with the 799 Euro price point that's been announced. Hopefully, it retails far lower in the Philippines because of our lower taxes compared to the rest of Europe.