As it continually commits to delivering the best service possible in the Philippines, Smart was recently awarded the best and fastest mobile network by Ookla. Smart's latest award from Ookla is significant, as only around 20 mobile operators in the world have been given this award, and Smart has been the only telco operator in the Philippines since Speedtest started in 2017.
To recap, the Q1-Q2 2022 report of Ookla's Speedtest Awards reveals that Smart garnered a Speed Score of 62.22, while its closest competitor got a Speed Score of 32.48. To further support this, Smart posted a median download speed of 24.26 Mbps and a median upload speed of 6.59 Mbps, compared to its competitor that posted a median download speed of 17.47 Mbps and a median upload speed of 6.43 Mbps.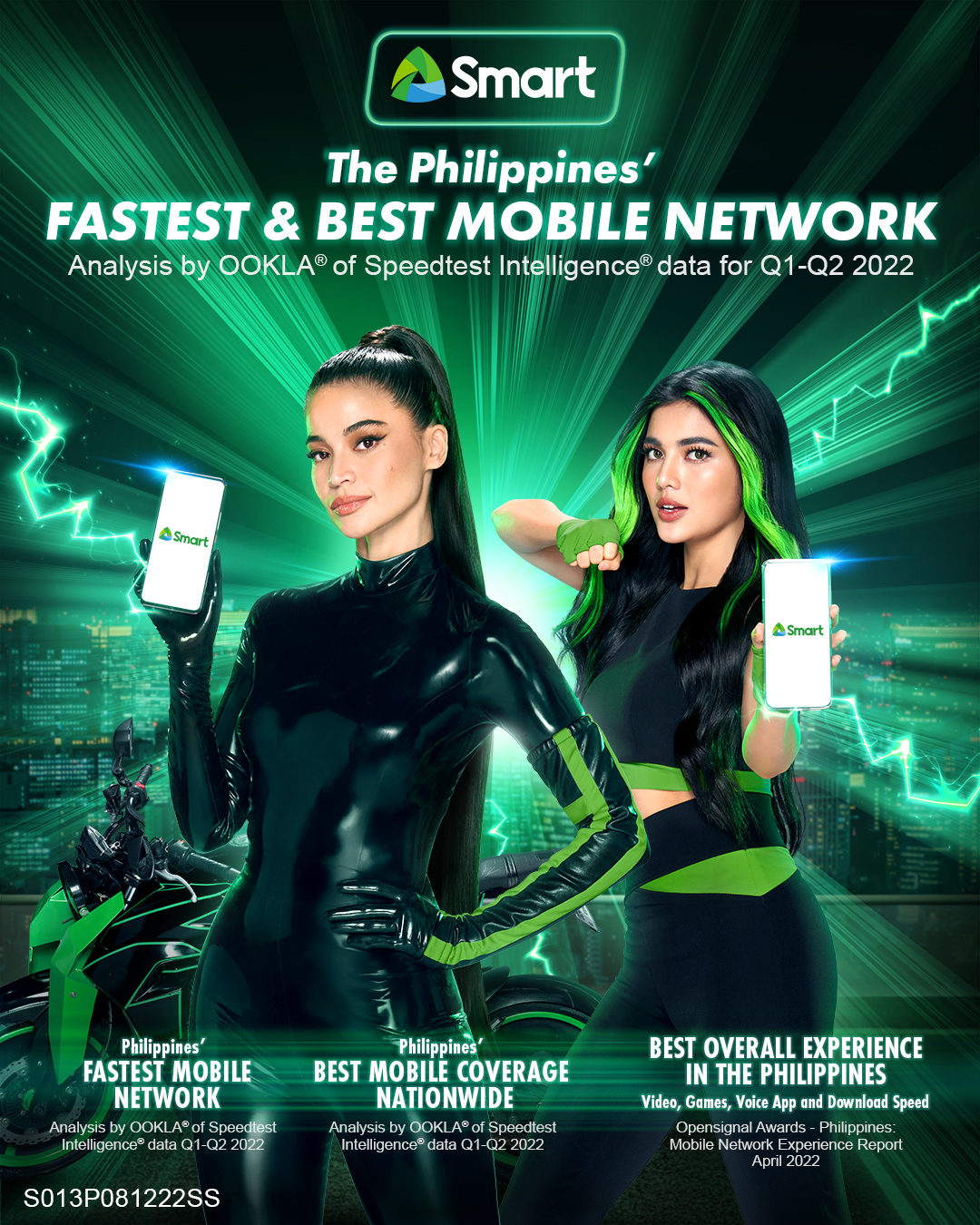 "Being the first Philippine mobile services provider to be declared as the 'Best Mobile Network' is a huge honor for Smart. This inspires us in our mission to provide better connectivity for our customers as we all adapt to a digitally empowered lifestyle," PLDT and Smart President and CEO Alfredo Panlilio said.
As of the end of June 2022, Smart had around 77,100 total base stations nationwide, including around 7,300 5G base stations, to support the growing mobile data needs of 3G, 4G/LTE, and 5G customers from Batanes to Tawi-Tawi.