The idea of 2-in-1 laptops is simple: aside from being a laptop, you can use other form factors like a tablet to suit your needs. This has evolved further with the detachable variety, where you can physically remove the keyboard and use the device as a tablet.ASUS is thinking way ahead with the ZenBook 17 Fold OLED by maximizing what a foldable display can do.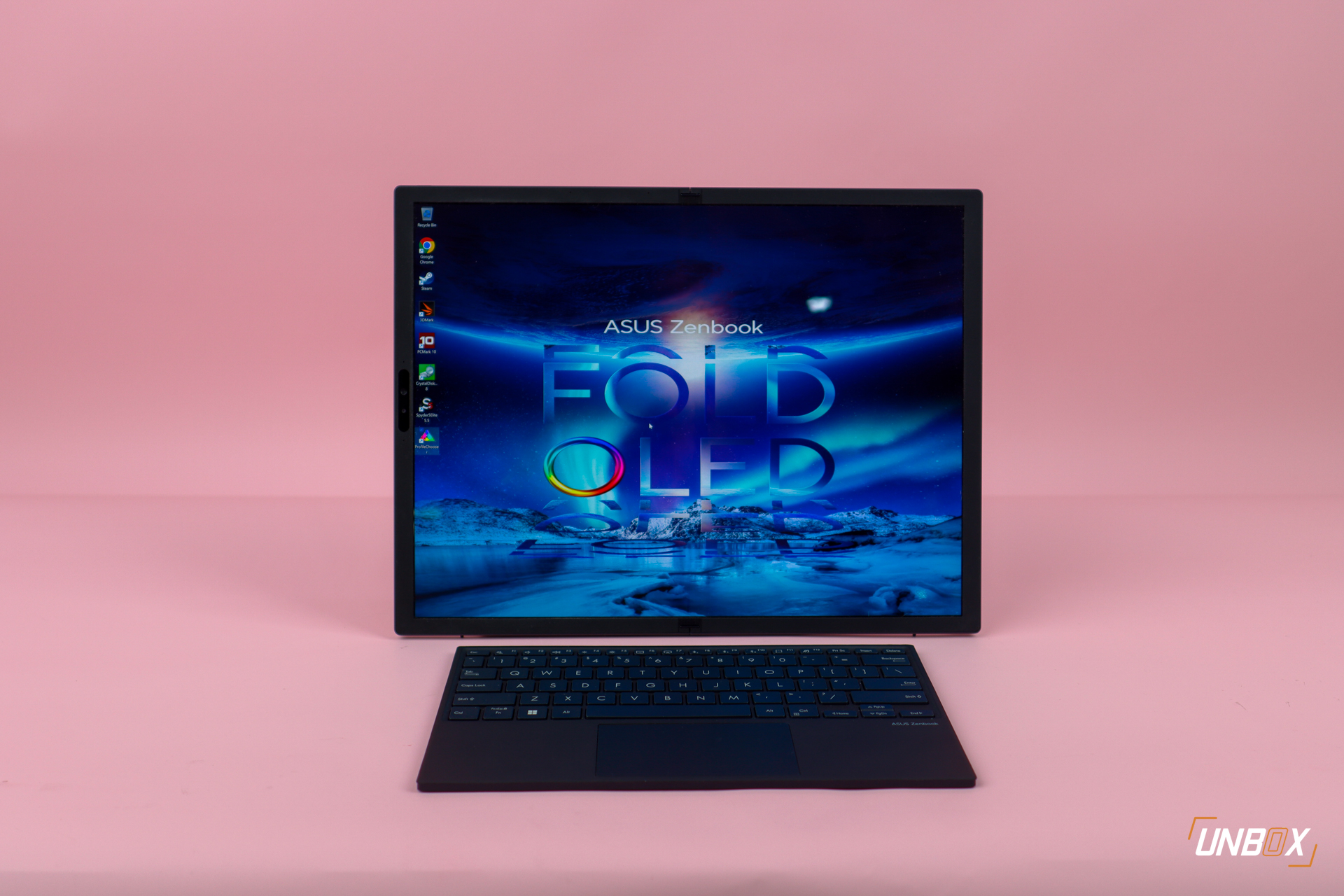 While it also has a detachable Bluetooth keyboard, the main charm of the ZenBook 17 Fold OLED is its 17.3-inch 2.5k foldable OLED display: you can use the entire display if you need a large screen estate, or you can fold it (and use the detachable keyboard) as a 12.5-inch laptop if you prioritize portability and need to work in a tight space (like in an airplane seat).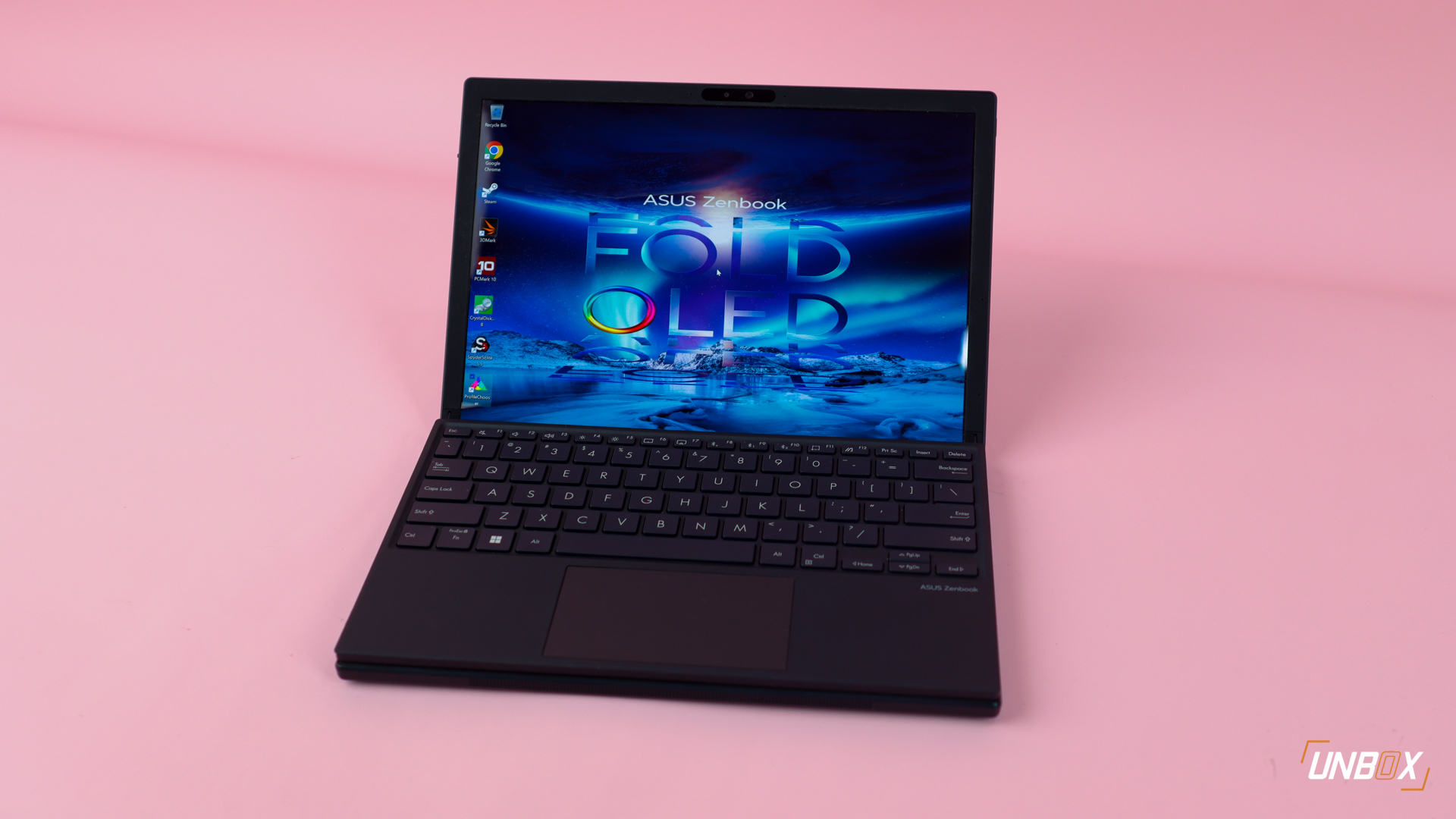 The ZenBook 17 Fold OLED's innovative design is also durable at the same time. ASUS over-engineered the hinge mechanism to ensure a smooth operation of up to 30,000 folds. ASUS also made the ZenBook 17 Fold OLED truly premium with the leather concealing the sophisticated hinge mechanism–all while including a kickstand if you want to use the full 17.3-inch display.
That display is made by BOE, and it delivers vibrant colors–with 100% coverage of the DCI-P3 gamut, making the ZenBook 17 Fold OLED great for creatives who are looking for a powerful–yet–versatile device.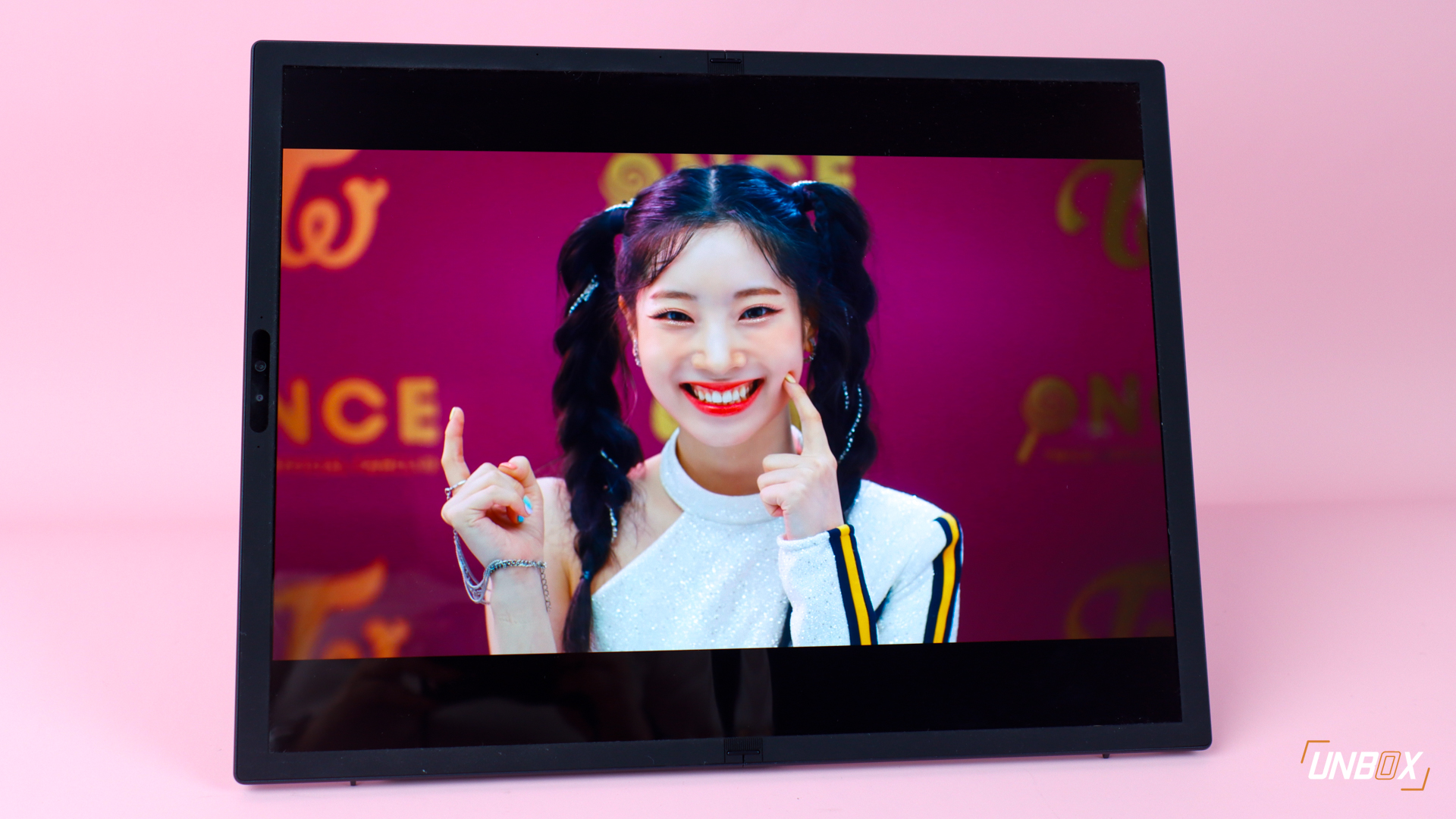 When unfolded, ASUS has also optimized the user interface of the ZenBook 17 Fold with different multi-window options to ensure that you have the best productivity experience with it. Thanks to its design, you can use the ZenBook 17 Fold OLED in six different ways: as a 12.5-inch laptop with or without the virtual keyboard, as two 12.5-inch displays, as a 17.3-inch desktop (with the keyboard) or tablet (without the keyboard, and as a folded 17.3-inch e-Book.
Beyond its unique form factor, the ZenBook 17 Fold OLED also packs a punch with internals that consists of a 12th-gen Core i7-1250U processor, 1TB PCIe 4.0 SSD storage, and 16GB LPDDR5 RAM. The ZenBook 17 Fold OLED is also EVO certified, passing Intel's rigorous standards of what it takes to be a modern-day ultrabook.
You get two Thunderbolt 4 USB-C ports and a headphone jack with the ZenBook 17 Fold OLED, along with a 75wHr battery to keep it running for as long as 10 hours when you are using it as a 12.5-inch laptop. 65w USB-C charging is supported by the ZenBook 17 Fold OLED, and with more phones having 65w charging as standard, you should not have a problem with charging ASUS' innovative foldable laptop on the go.
The ZenBook 17 Fold OLED is priced at Php 219,995. To make it special, ASUS will only sell 100 units in the Philippines–but it will be available in select ASUS Concept Stores and Partner Dealers nationwide. It will also be available for purchase via Home Credit at 0% interest and up to 12 months of flexible payment terms.
Being the most premium laptop from ASUS, the ZenBook 17 Fold OLED is covered by Platinum Protection Warranty, which means for any physical damage within the first year, ASUS will cover 100% of the labor cost and 80% of the parts replacement cost of the repair.