Exciting news for racing enthusiasts! The highly anticipated F1 Singapore Grand Prix is just around the corner, and Red Bull is thrilled to introduce an exclusive contest called Red Bull Racers – 4 Wheels, offering Filipinos a once-in-a-lifetime opportunity to witness the thrilling action live! This promotional campaign presents the lucky winner with all-expense-paid trip tickets for two to watch Max Verstappen and the Red Bull Racing team at the prestigious F1 Singapore Grand Prix, taking place from September 15 to 17, 2023.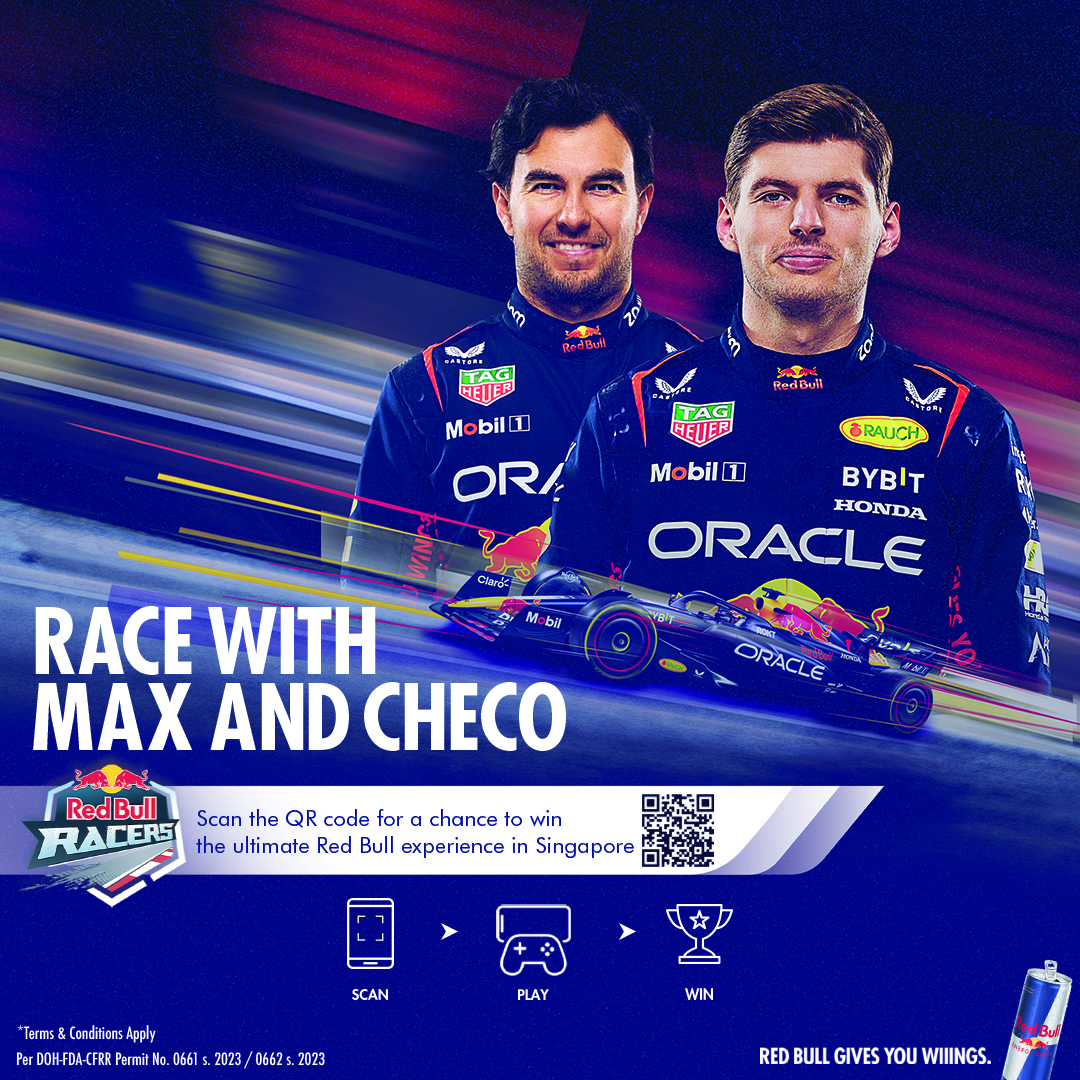 Red Bull Racers is an innovative initiative by the brand that allows racing enthusiasts and Red Bull fans to engage in thrilling gameplay while competing for incredible prizes. Starting from June 12, participants can join the contest to win tickets for the F1 Singapore Grand Prix in two exciting ways:
Game-Only Entry:
Conveniently scan the QR Code available at participating stores nationwide or visit the provided link to access the Red Bull Racers game.
Play the high-speed racing game and aim for the highest score without the need to upload proof of purchase.
Purchase Entry:
Scan the QR Code or visit the link to access the Red Bull Racers game.
Purchase a single-receipt can of Red Bull from any participating store nationwide and upload the receipt as proof of purchase to qualify for the competition.
Experience the adrenaline rush of the game while enjoying the energizing taste of Red Bull.
At the end of the contest, the Top 10 participants will receive exciting Red Bull Racing merchandise. The participant with the highest score will be crowned the ultimate winner and will be gifted tickets to the unforgettable journey of an all-expenses-paid trip for two to the F1 Singapore Grand Prix 2023.
Check out this link for more details.