Those looking for a premium and stylish family van or MPV may now add the 2022 Kia Carnival to their list as the first batch has arrived in the Philippines.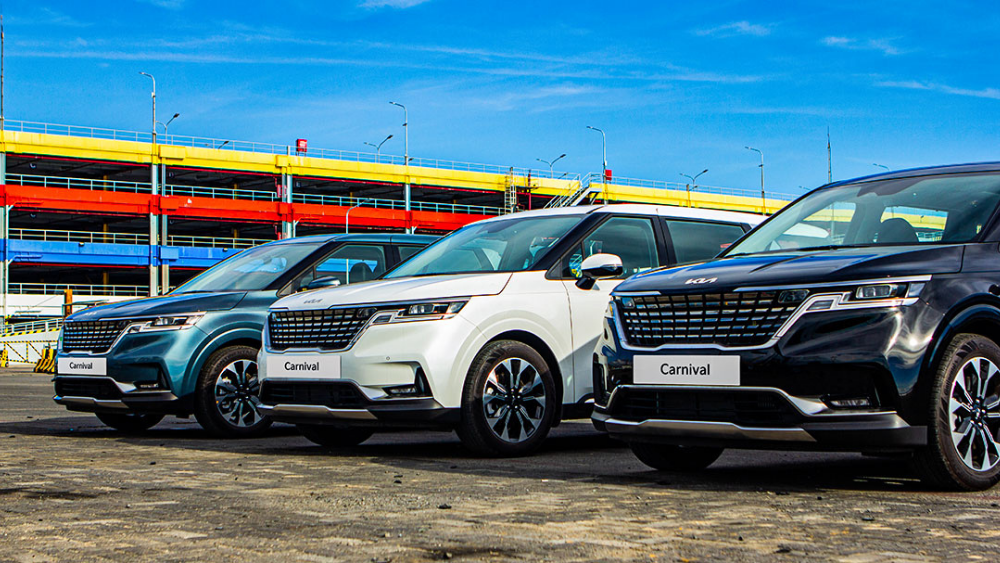 The all-new Kia Carnival has been receiving praises abroad, mainly because of its good exterior design. In fact, it has bagged numerous awards including top honors at the 2021 Good Design Awards. Kia said the new model reflects its new philosophy of thoughtful design and innovation that "aim to inspire consumers to drive full-speed towards their desired future."
Kia is yet to reveal the full details of its fourth-generation MPV. However, based on the photos it provided, the 2022 Kia Carnival can be seen with LED headlights,  LED taillights, and 19-inch alloy wheels. It also confirmed that the new model has an automatic tailgate, sliding doors, and sunroof. In addition, the second-row has captain seats with ottoman leg rest for a premium van experience. 
Again, official details are yet to be revealed but reports are already indicating that it will come with the same engine as the 2022 Sorento (2.2-liter Smartstream Diesel) with 202 horsepower and 441 Nm of torque. 
2022 Kia Carnival Price Philippines
The 2022 Kia Carnival will have a price Php 2,395,000 in the Phiippines, according to reports as well. It will be available in Kia dealerships nationwide in the first quarter of 2022.
Comments (0)