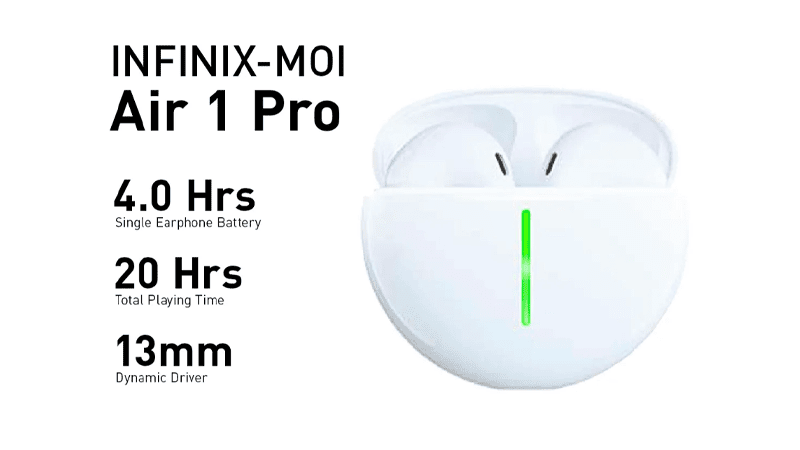 Ever since the release of the AirPods, TWS buds have been all the rage. Even people who weren't sure about losing the wires are now embracing wireless technology. It's greatly helped that average prices for TWS buds have dropped considerably over the years, with quality also increasing. Well, forget about 700 or 800 peso "budget" variants… because Infinix is releasing the Moi Air 1 Pro at just PHP 399. You read that right. So what's it all about?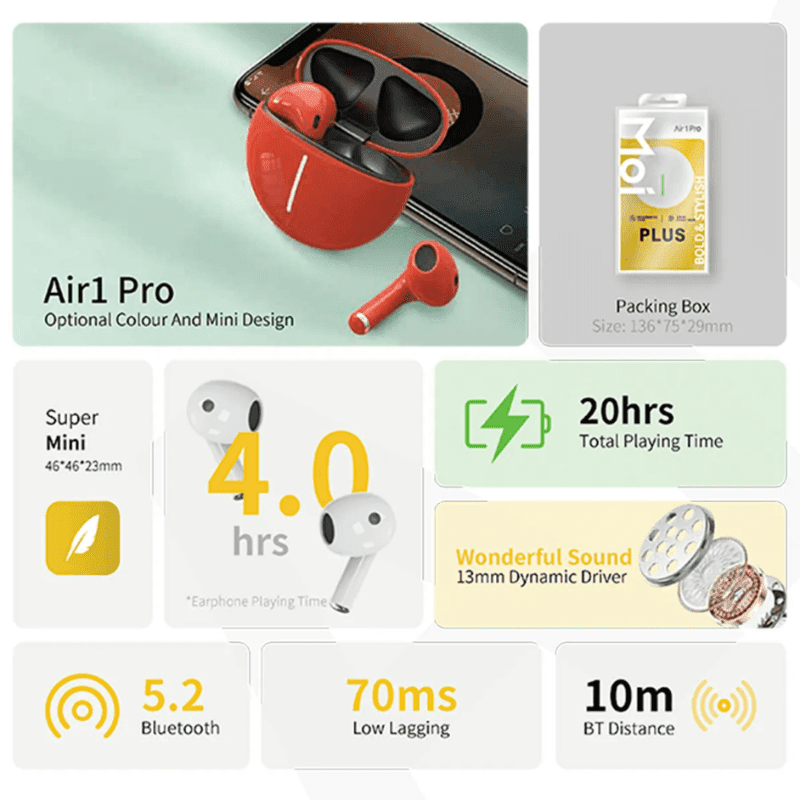 Well, Infinix isn't settling for "it can just play music" at that price point. After all, they know that a lot of entry-level consumers will be basing their brand perception on this product. The Infinix Moi Air 1 Pro is rocking 13-milimeter dynamic drivers to provide decent audio quality for the price. We're not expecting crystal-clear sound, but something you can use for the gym or any other purpose would be perfect. Especially for the price.
Connectivity to Bluetooth comes courtesy of the latest technology as well: Bluetooth 5.2. With this, we can hope for minimal interruptions within its 10-meter marketed distance in terms of wireless performance. The latency is advertised only at 70ms, which also makes it ideal for gaming purposes. At this price point, that's nothing short of incredible.
Battery life is rated at 4 hours per use and 20 hours including the case, which mathematically converts to about 4 full recharges. That's even better than some TWS buds with exponentially higher price tags. Good job, Infinix!
Last but not the least, the Infinix Moi Air 1 Pro has a rather interesting-looking case. The photos show a green light strip running down the middle. We imagine that this could change color depending on battery life, charging, and pairing status. At just PHP 399, we could not ask for more.
These buds are now for sale on e-commerce sites such as Shopee. As of now, the PHP 399 SRP has been brought even lower to a PHP 379 promo price. Check it out now!
Comments (0)