ASUS has officially refreshed the top-end model of their dual-screen, laptop-of-tomorrow, today. The price for the ZenBook Pro Duo 15 OLED UX582 has been announced for the Philippines at an event earlier today. The new model is a significant refresh of the brand's first dual-screen model launched a few years ago, sporting new internals, tweaked design as well as new screens for the device.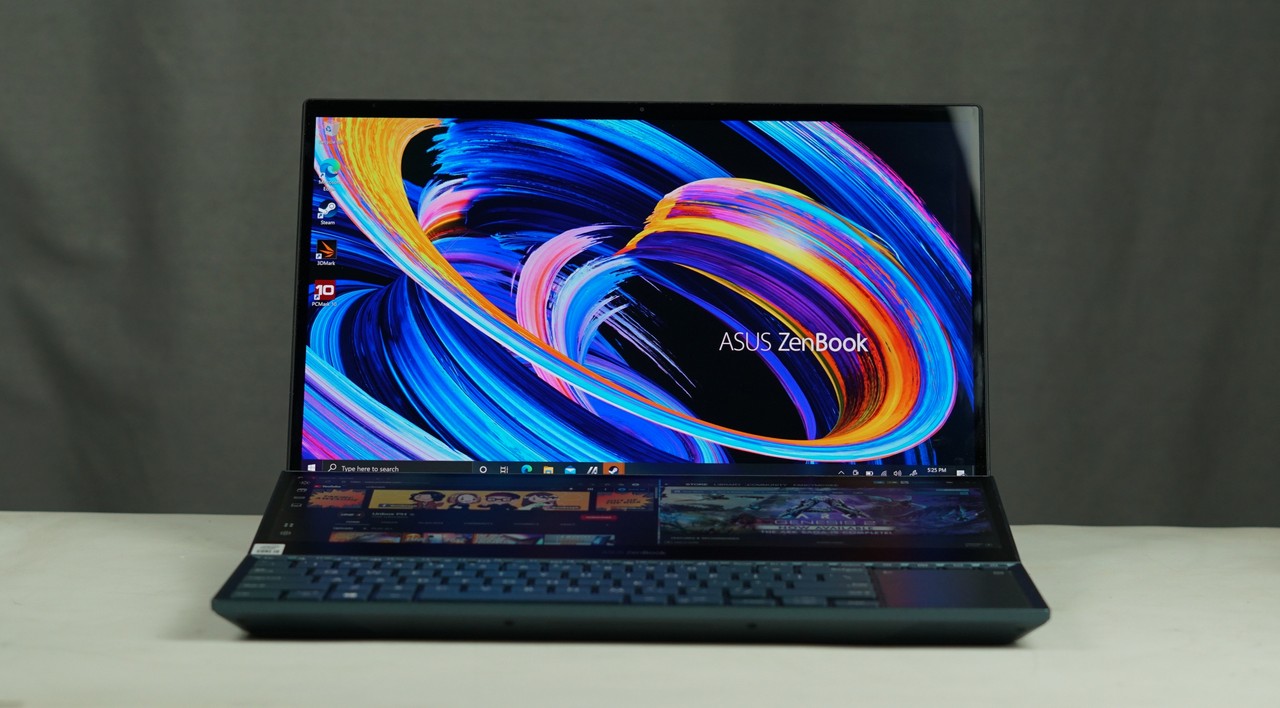 If it wasn't obvious, the ZenBook Pro Duo 15 OLED UX582 now has a 15-inch OLED display, as well as a new 14.1-inch IPS secondary display on the bottom. Both have 4K resolutions, and both are touch-enabled, with ASUS offering a Stylus with the package for users to take advantage of the new displays.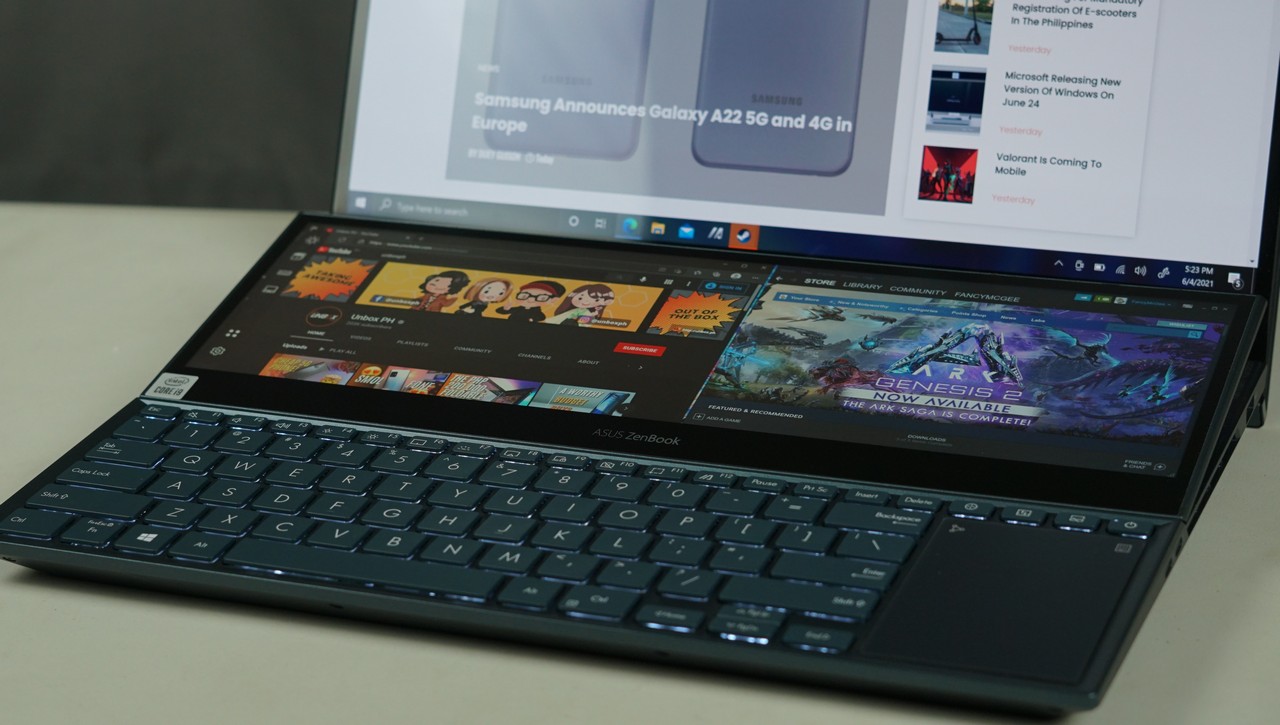 Aside from the new screens, ASUS has also tweaked the design of the chassis so that the second screen tilts up when you open the lid. This addresses the viewing angle problem of the original, and also allows more air to cool the chassis when the laptop is running.
Internals have also been tweaked. Depending on the variant you buy you'll be able to get Intel's new Core i7-10870H or Core i9-10980HK processors with the laptop, as well as up to 32GB of DDR4 RAM and up to 1TB of M.2 NVMe PCIe SSD. What's even better is the fact that the laptop also gets a fairly powerful GPU in the form of NVIDIA's RTX 3070 that runs at 90W, which boosts up to 110W with Dynamic Boost.
ZenBook Pro Duo 15 OLED UX582 Price Philippines
The ASUS ZenBook Pro Duo 15 OLED UX582 is priced at Php 199,995 for the Core i9-10980HK variant with the RTX 3070 graphics. You can also get the slightly more affordable Core i7-10870H variant with RTX 3070 graphics for Php 169,995. The ASUS ZenBook Pro Duo 15 OLED is now available on select ASUS' official stores and authorized multibrand stores nationwide. Click this link for the full store list.
Comments (0)