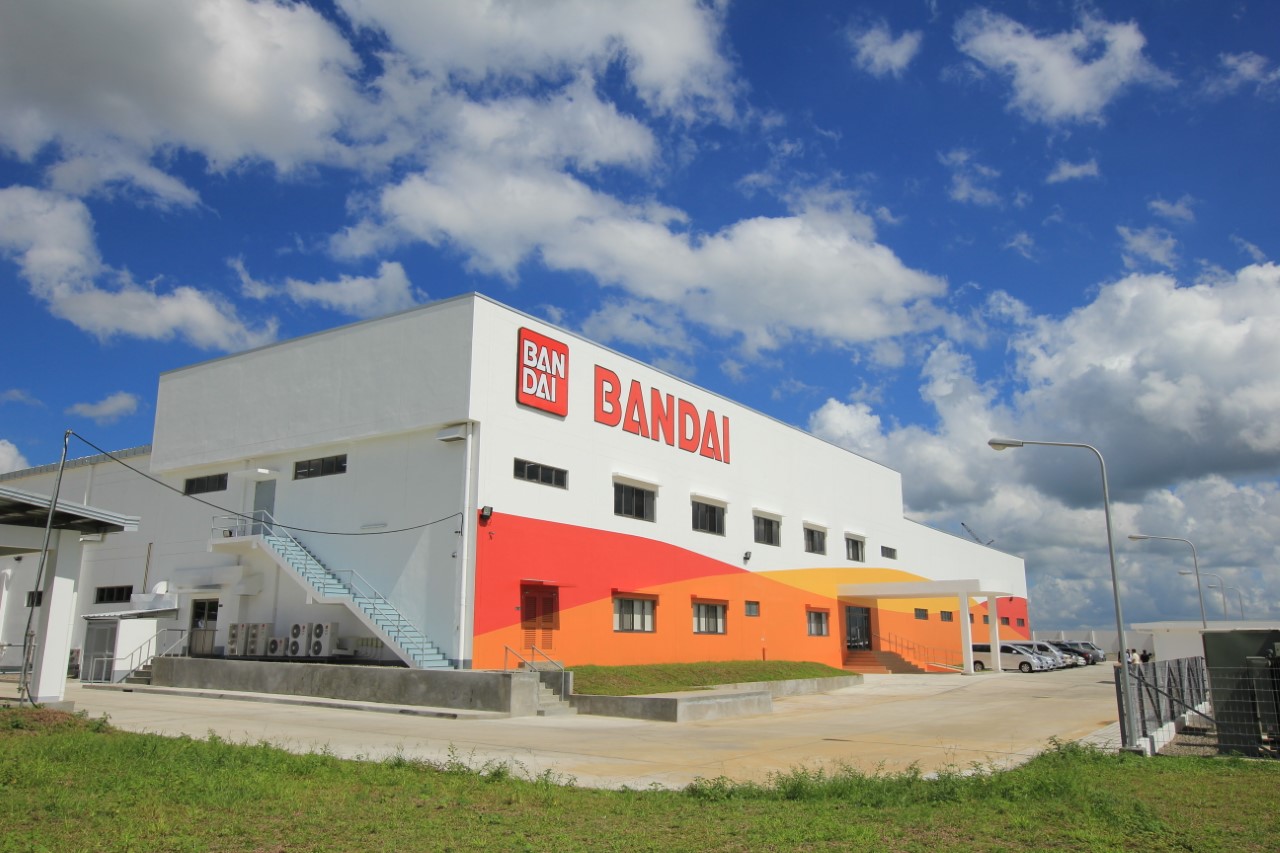 Looking for an employment opportunity that involves one of your hobbies–specifically one that deals with toys like Gundam? BANDAI Namco Philippines recently posted a list of job opportunities for those seeking employment on their Facebook page.
For those unaware, BANDAI Namco Philippines has been in the country since 2013. Located in Lipa City, Batangas, they are responsible for the export production of toys from the likes of Power Rangers, Ben 10, One Piece, Doraemon, Kamen Rider, Gundam, and many more.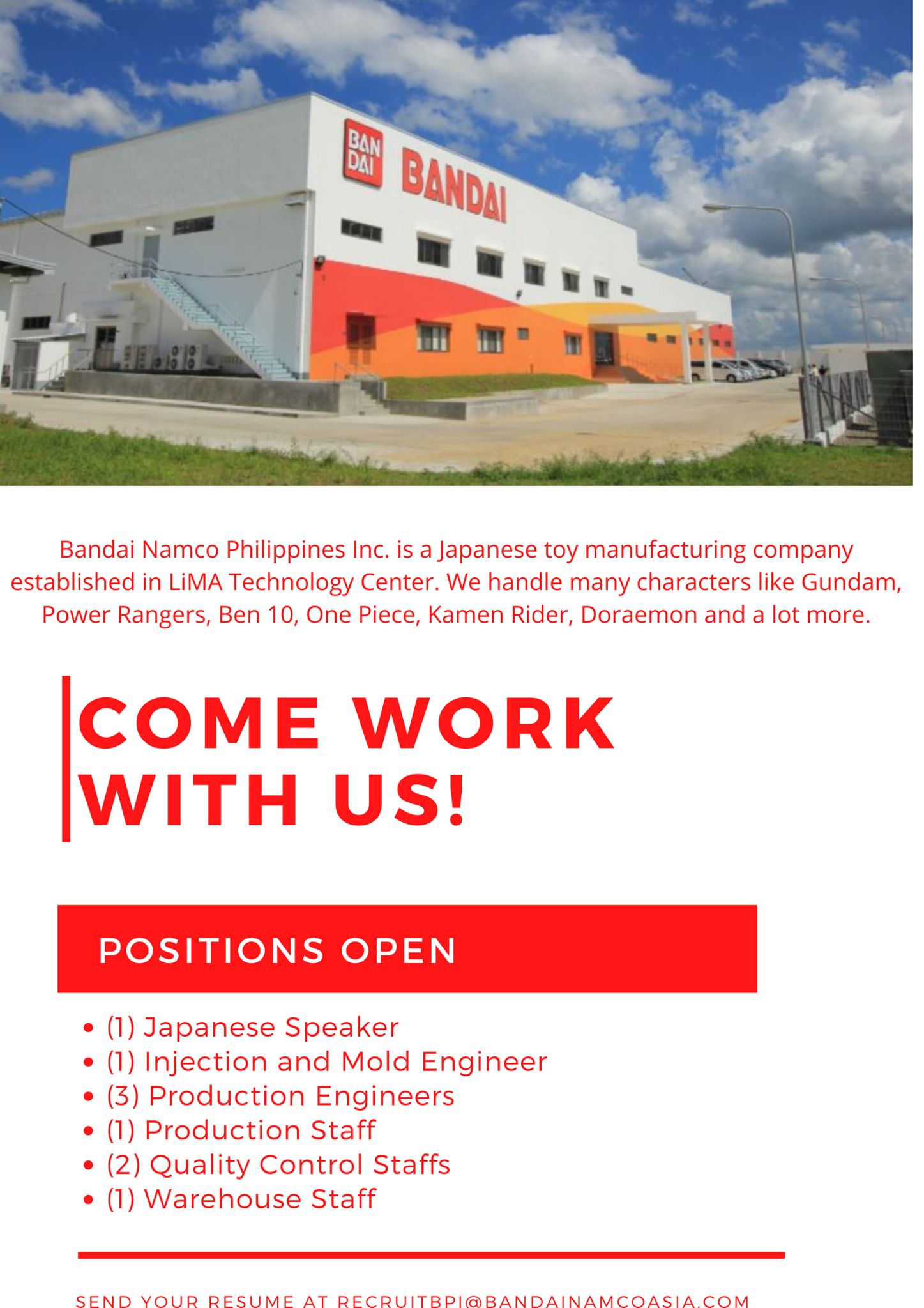 While the majority of the job openings are mostly for factory work, there's one particular opening that requires passing JLPT (Japanese Language Proficiency Test) N2 and prior experience in being an interpreter for a manufacturing company.
The listing, which describes the job as "Japanese Speaker", requires the applicant to properly translate information from Japanese to English to the BANDAI Philippines staff. The job appears to be crucial, as it also requires the applicant to properly relay production-related tasks to clients.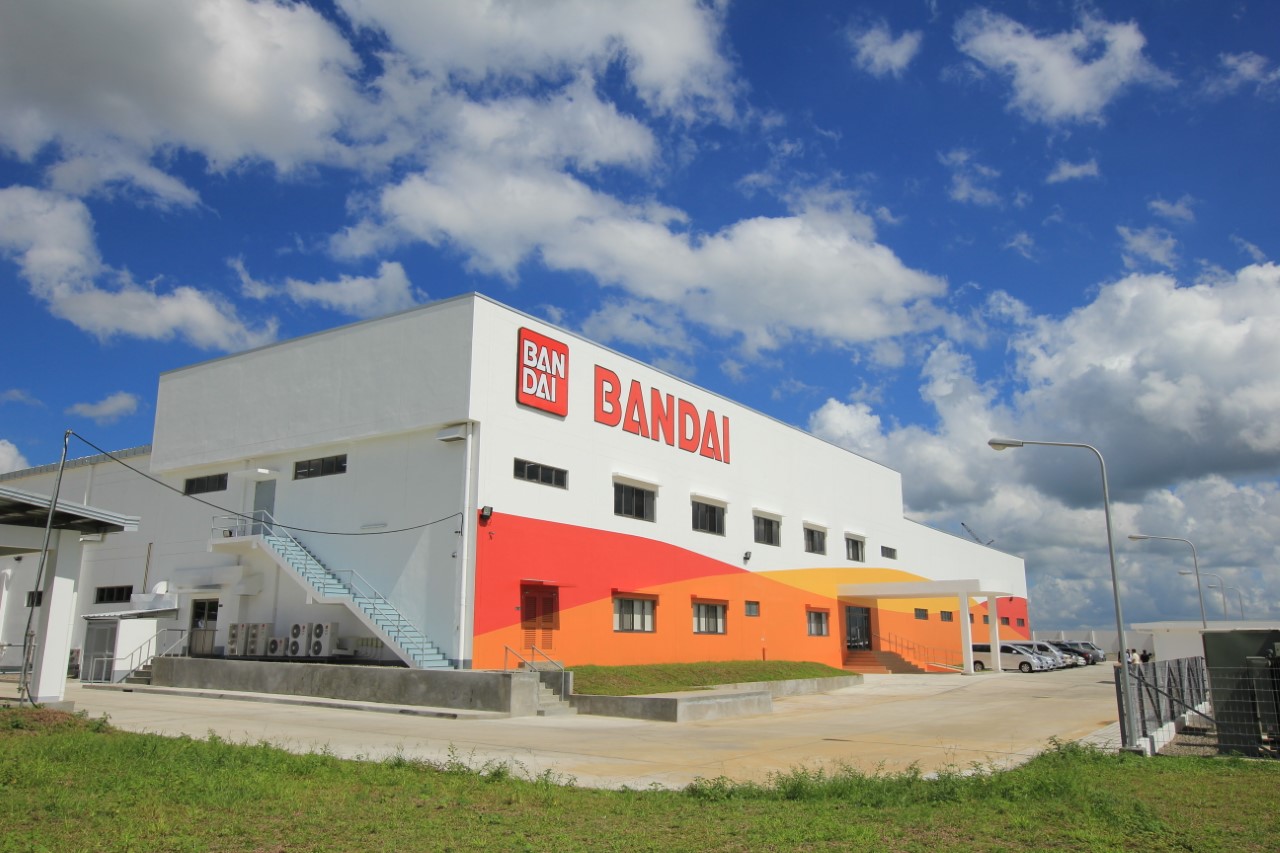 The listing alone gives us an impression that the task is pretty heavy for a Japanese Speaker position. However, it is a rewarding position since it involves one of the many hobbies that kept people busy during the pandemic–not to mention being able to closely understand the inner workings of toy production. If that's not enough, the position is a full-time job, which means you get paid monthly, receive benefits like life and health insurance, and have allowances for meals and overtime work.
Given the extent of the job description, applicants will undergo a rigorous process that involves both on-site and virtual interviews and exams involving basic math and Japanese skills.
Those interested in the job opportunity can send in their resume at recruitbpi@bandainamcoasia.com.
Comments (6)