Filipino commuters have another thing to look forward to as the Department of Transportation (DOTr) has announced the construction of concourses along Epifanio Delos Santos Avenue (EDSA) for the Busway System of the DOTr. This will enable commuters to experience better service during their daily commutes.
In the virtual groundbreaking held on Tuesday, Green EDSA Movement chair Eduardo Yap has revealed that three bridges with concourses will be built. These will be located in SM Mall of Asia, SM North EDSA, and SM Mega Mall. 
The construction of these concourses will give commuters state-of-the-art transportation hubs, which will include ticketing booths, turnstiles for an automatic ticketing system, and accessible elevators and ramps for PWD's. Eduardo Yap has stated that they "aim to provide safe, accessible, convenient, and persons with disabilities (PWD)-friendly walkways for commuters and those crossing EDSA from one side to another."
"This new bus system in EDSA and elsewhere in the National Capital Region (NCR) is transformational as well as historic. After many decades of chaotic public transportation, order and system have been restored," Yap said.
The construction of these concourses of the EDSA Busway will bear no cost for the government as construction will generously be shouldered by SM Prime Holdings, Inc. (SMPHI).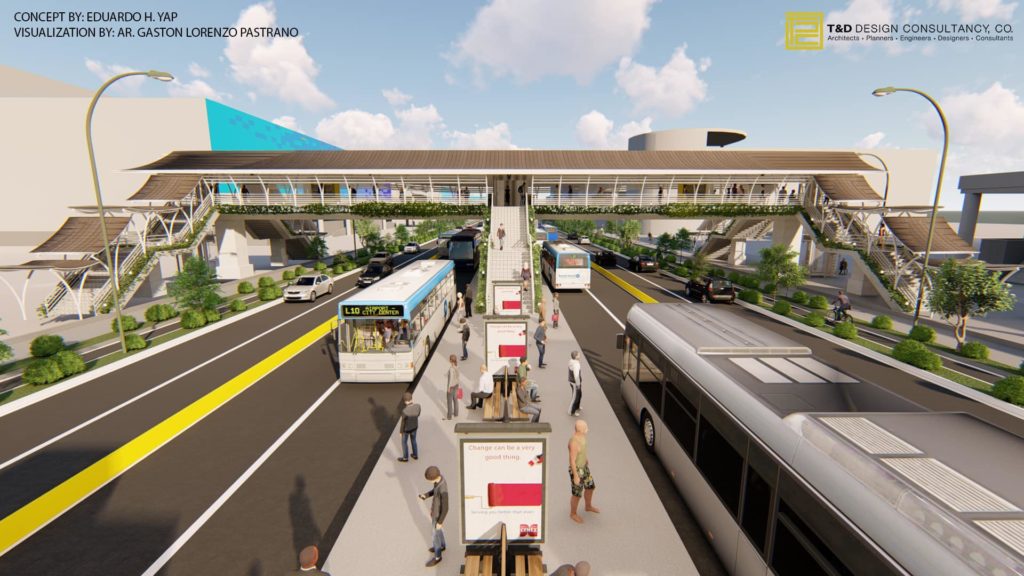 In addition to these three concourses, another two are already in plans according to the DOTr. The location of these two will be at President Macapagal Boulevard at Aseana City in Parañaque and at EDSA near President D. Macapagal Avenue. These two will be made through the donations of DM Wenceslao & Associates, Inc. (DMWAI) and Double Dragon Properties, Inc. accordingly.
DOTR has announced, "The target duration of the bridge with concourse construction is eight months after issuance of the building permits and access to the site for each of the locations. This is subject to change depending on the actual site investigation for each of the sites."
Comments (0)