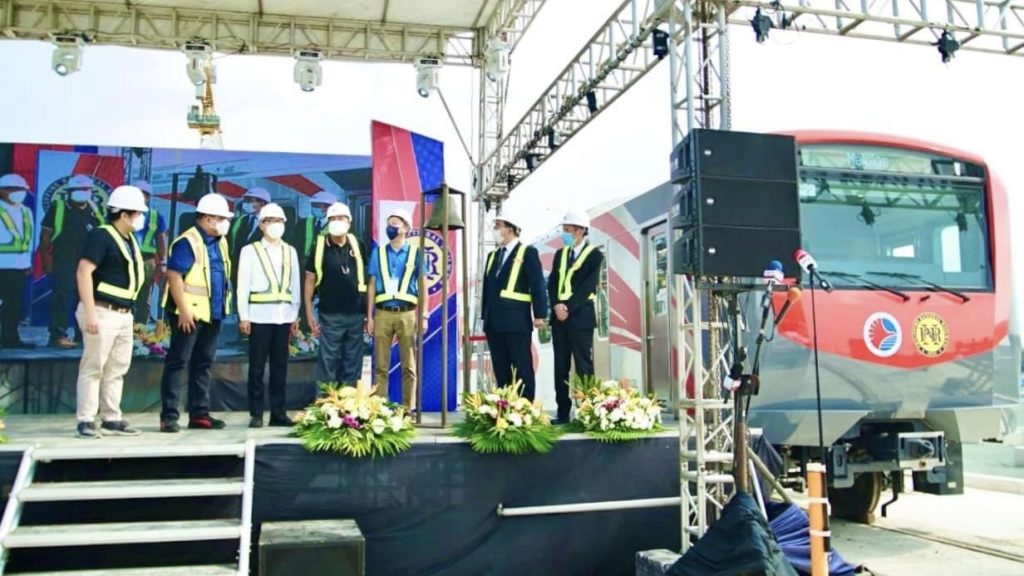 Department of Transportation (DOTr) Secretary Art Tugade has assured the public that the construction of the massive North-South Commuter Railway (NSCR) project will continue despite the new administration.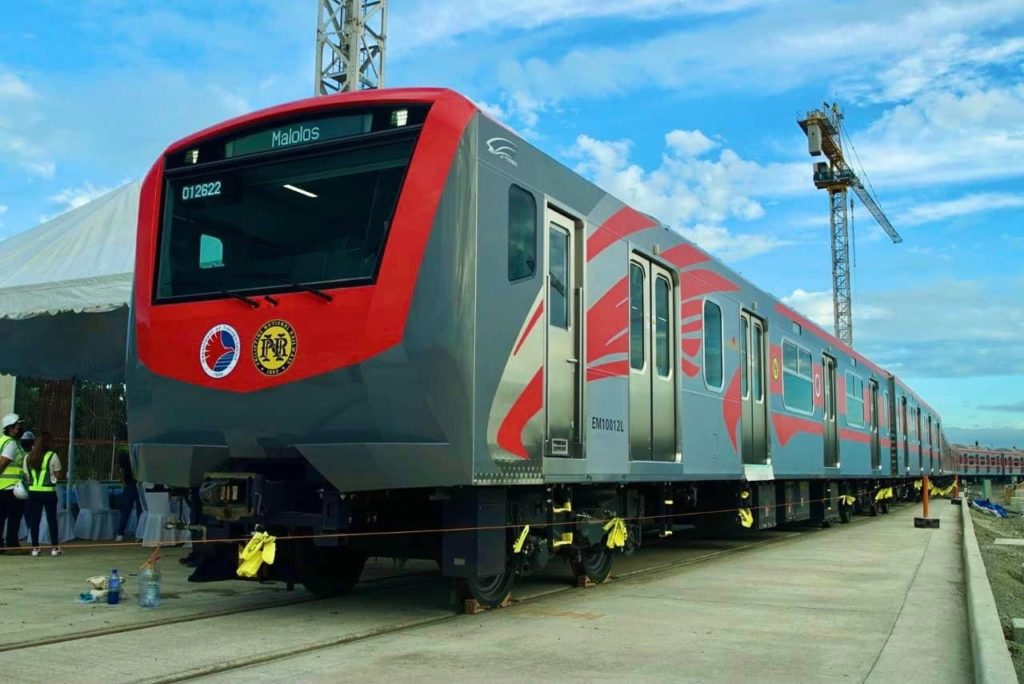 After inspecting the second leg of the NSCR Project–PNR Clark Phase 2, Secretary Tugade gave three reasons why the project would not be called off even after the end of the Duterte administration.
"If you have these three reasons: awarded contracts, contracts that have started, and contracts that have already been funded, there is no reason to believe that this project–milestone and flagship as it is turning to be–it should not be stopped and it cannot be stopped with the changing of administration," Secretary Tugade said.
He added, "To the Filipino people, what I have seen–both in Apalit and in Clark, will tell you the story that the NSCR is COMING. And I will ask you to help us, pray for us that as it is coming, it will CONTINUE, and it is TO BE DONE."
The NSCR is a mega railway network spanning 148-km with 37 stations and 464 train cars, and encompasses three (3) segments—the PNR Clark Phase 1 (Tutuban-Malolos), PNR Clark Phase 2 (Malolos-Clark), and PNR Calamba (Solis-Calamba).
This mass transport project, which stretches across 26 cities and municipalities within the three regions of Central Luzon, National Capital Region, and CALABARZON, is slated to serve over a million passengers daily once fully operational. It is also envisioned to enhance connectivity and mobility, as well as provide the commuting public with long-lasting comfort and convenience.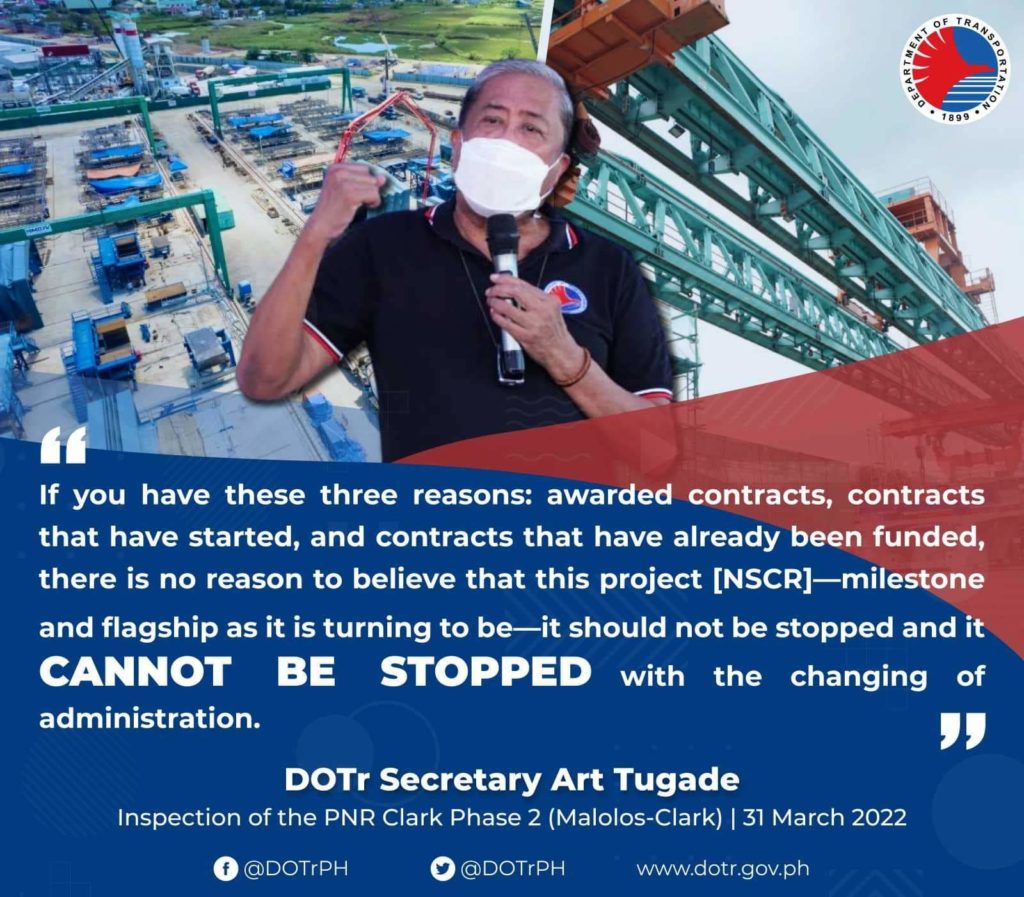 Comments (0)