With telcos battling it out to offer the best plans to give us more value for our money, Smart wants to outdo the competition with its Rocket SIM, a SIM-only version of the 5G Rocket WiFi they announced months ago. Being marketed as an offering that offers better value for money, we wanted to see if the Smart Rocket SIM is legit as far as unlimited 4G and 5G data is concerned.
The Rocket SIM's claim-to-fame is that it offers unlimited data for 30 days at an introductory price of Php 499 (the original SRP is Php 599). But, beyond that, they're also saying that it has "absolutely no restrictions, data-capping, or speed-throttling." While it wasn't mentioned in their press release, this insane unlimited data offer also covers the 5G network. This offer sounds too good to be true, so we put the claim to the test.
Being an online exclusive for now, we ordered ours via the official Smart Lazada store. The delivery was fast and took less than a day to arrive. For our tests, we used the Xiaomi 11T and, of course, turned off WiFi.
On top of the usual web browsing and scrolling through social media, we relied solely on the 4G and 5G connectivity of the Rocket SIM for downloading large apps from the Google Play Store, high-quality videos from Netflix, and lossless music from Apple Music. We've extensively used the Rocket SIM for two days, and here are our findings:
5G connectivity speeds
Based on the results we got from Speedtest, download speeds in Sta. Mesa Heights, Quezon City was around 275Mbps at the lower end but we were also able to get as high as 615Mbps. Upload speeds, on the other hand, were anywhere between 28.9Mbps to 78.3Mbps. In Las Piñas, we were able to get 545Mbps in download speeds and 77.5Mbps in upload speeds.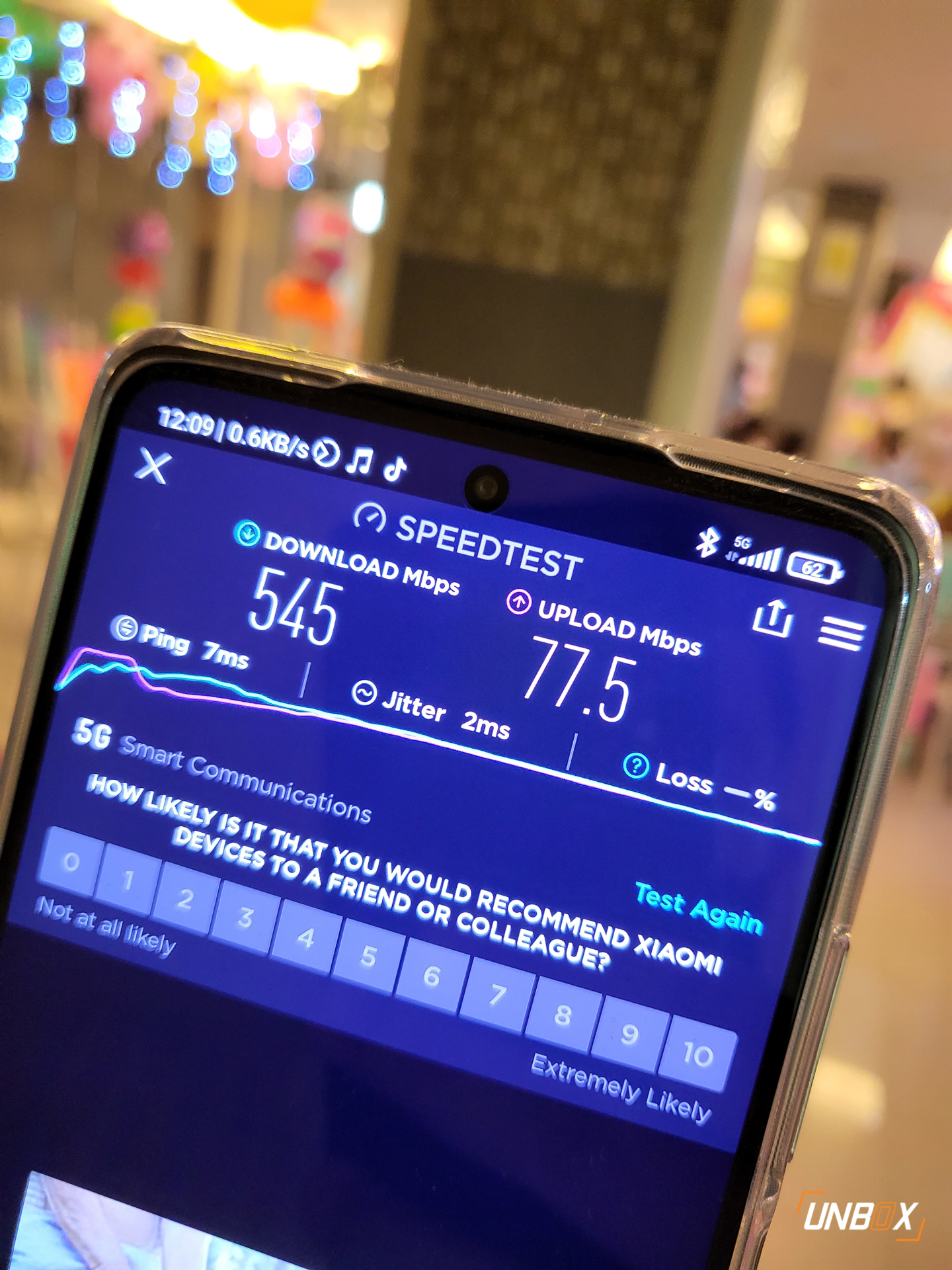 Throughout our testing, we also noticed that the Xiaomi 11T was very consistent at picking up a 5G signal while we were on the go but it did seem to default to LTE whenever we stepped back into the house.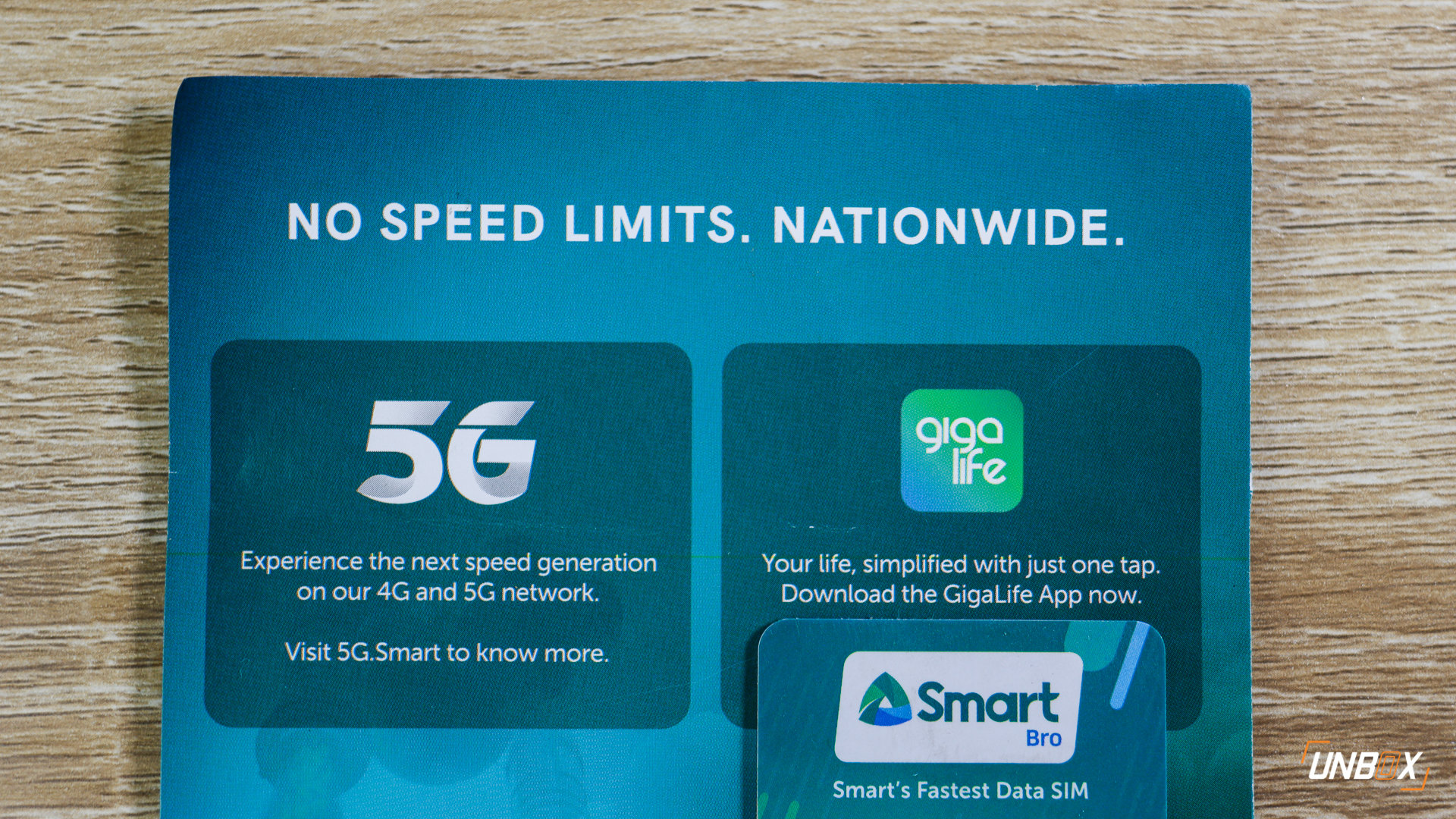 Download speeds
As mentioned earlier, we tried downloading a number of large apps and files onto the Xiaomi 11T.
We downloaded Genshin Impact which is at 16GB and it took around 10 minutes to fully download the game. The network speed indicator on-screen showed that it was going as high as 30MB/s, which is around 252Mbps when converted. While that's almost consistent with the results we got from our speed tests, we weren't hitting the insane speeds of Smart's 5G network.
With 4G connectivity at home, downloading 420 lossless tracks from Apple Music took around 30 minutes, with an average download speed of 3.2MB/s or around 27Mbps. However, we did observe it peaking at 3.7MB/s, and in some cases, it also dropped to 2.7MB/s.
While we didn't notice any throttling, there seems to be a maximum download speed for Netflix. With the video streaming app, our speeds capped at around 2.5MB/s even with 5G connectivity.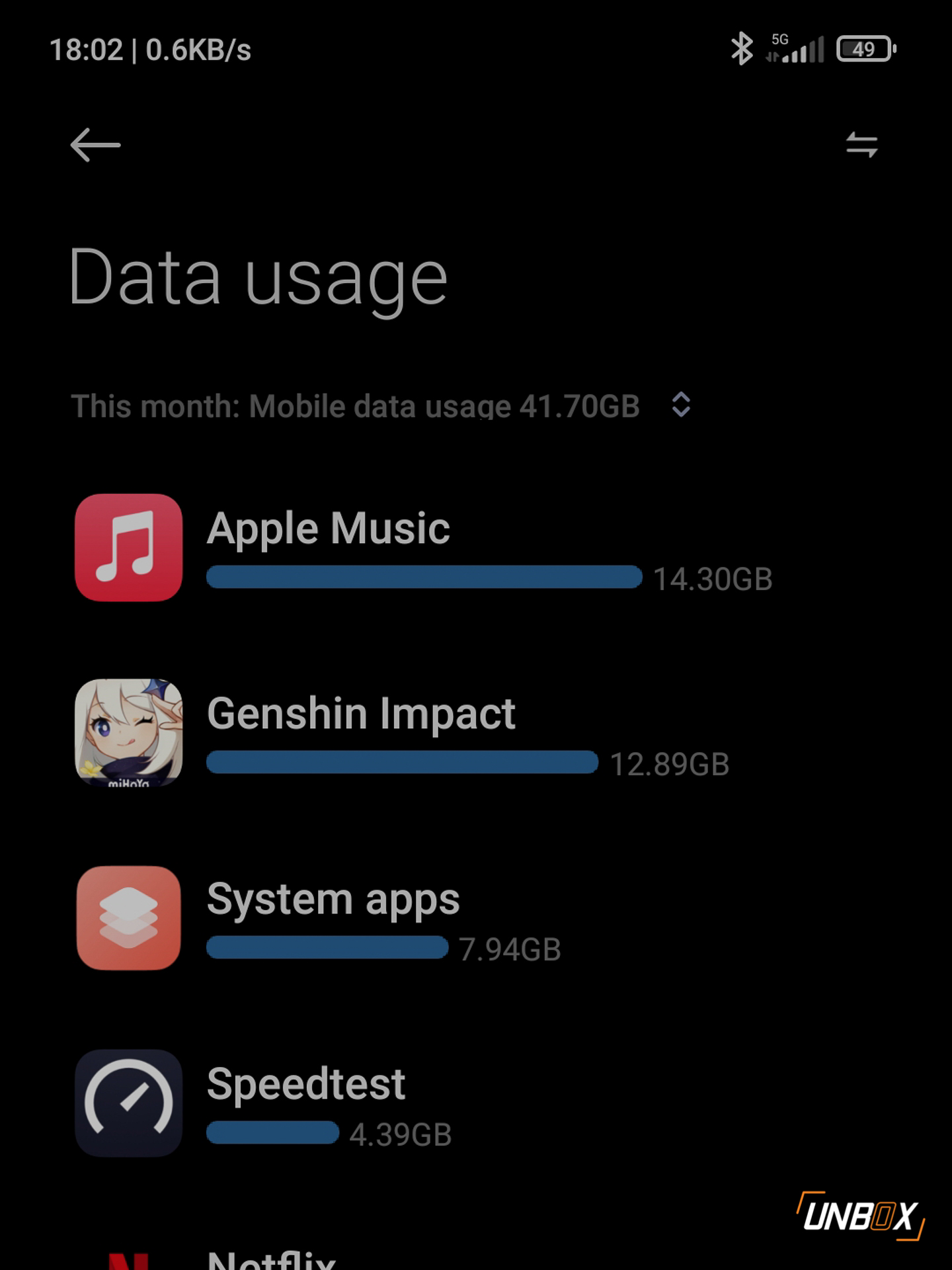 From three days of using the Xiaomi 11T and mobile data on the Smart Rocket SIM, we've consumed over 40GB of data as of this writing, and we haven't received any notifications or warnings from Smart nor did we notice any throttling either. We think it's safe to say that the claim of unlimited 4G and 5G data with the Smart Rocket SIM is legit, as doesn't come with restrictions like data capping or data throttling.
What's the catch?
Even if the Rocket SIM can theoretically be used for unlimited 5G speeds, we weren't able to hit Smart's highest possible 5G speeds. At best, we were hitting around 250Mbps, which is close to Smart's median 5G download speed of 217.03 Mbps according to Ookla's Q3 2021 report.
As for the price, Smart has yet to disclose when it will bring it to its actual SRP of Php 599, so we suggest that you try to secure the Rocket SIM while it's at its introductory price of Php 499.
Is it a good deal?
At Php 499, the Smart Rocket SIM does offer legit unlimited 4G and 5G data that's free from data caps and data throttling. While the Rocket SIM may be more expensive once the introductory offer ends, you can still subscribe to the same 30-day unlimited data plan for Php 499/month IF you already purchased a Rocket SIM.
Comments (10)