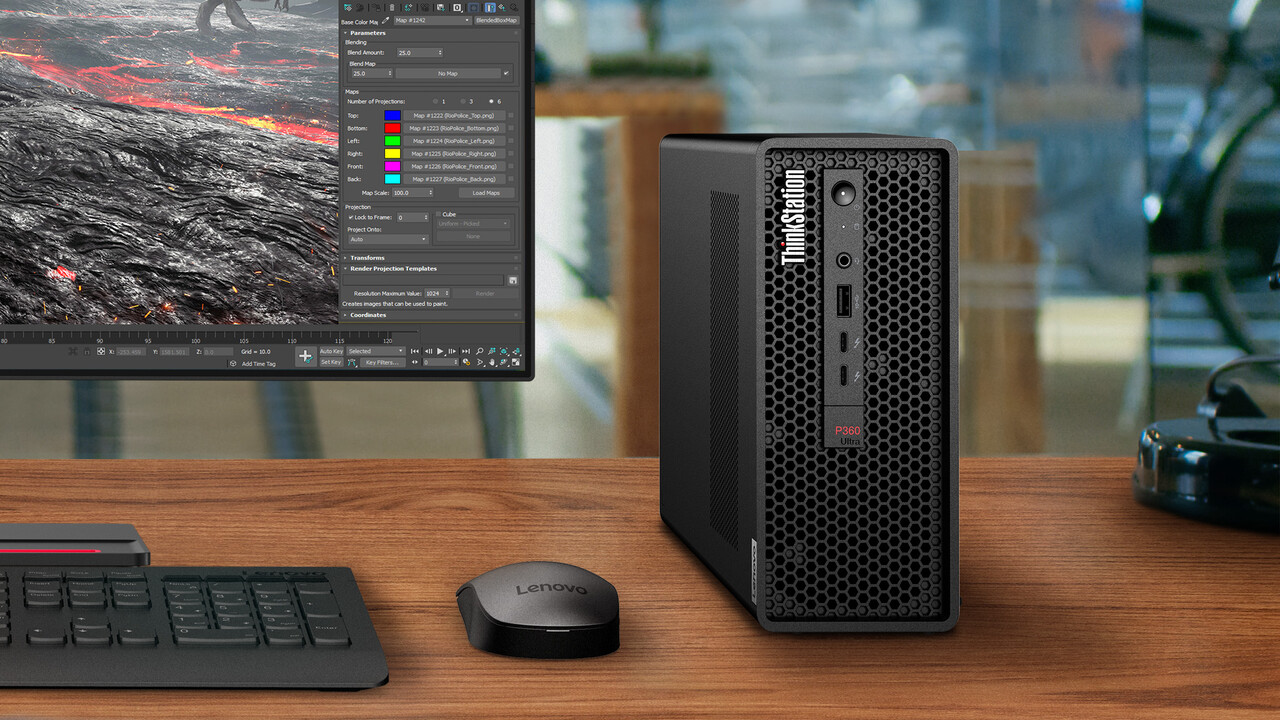 The Lenovo ThinkPad P16s and ThinkStation P360 Ultra are both coming to the Philippines as high-level productivity devices, for both home and corporate settings. Created for upstarts and executives alike, these powerful workstations aim to be reliable tools in modernizing each and every business. Both follow the unique philosophy of cramming in as much processing power into a small and space-efficient frame. Here's what these devices are all about.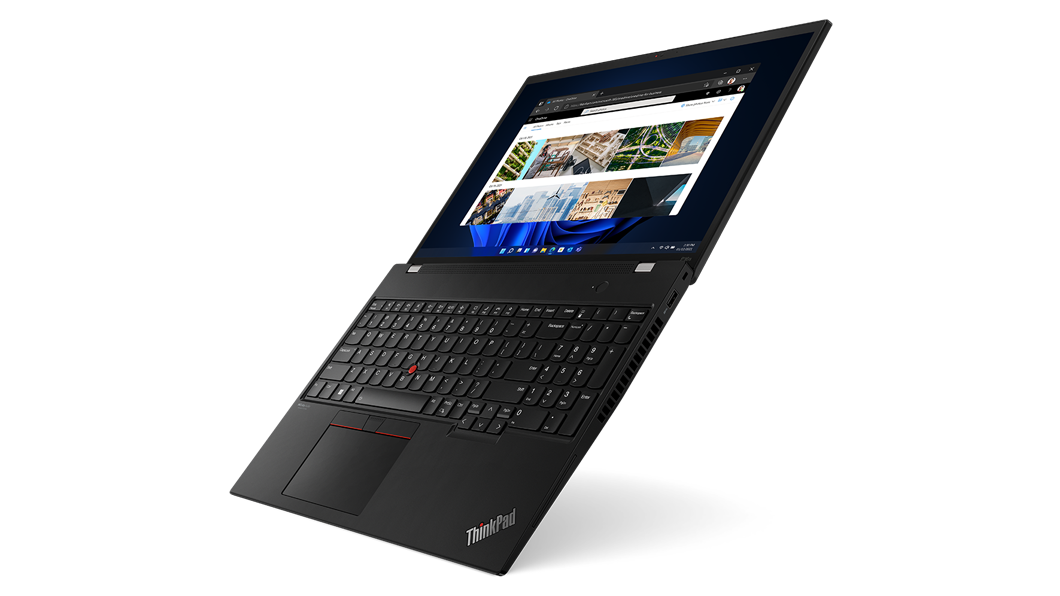 Lenovo ThinkPad P16s
We'll start off with this portable powerhouse. The Lenovo ThinkPad P16s is considered a mobile workstation due to its 12th-generation Intel Core i7 processors tucked cleanly under the hood. This provides the necessary heaps of power to multitask and open multiple windows at once. For professionals, this is vital since we all know how many tasks can come up on a heavy workday. Whether it's for data crunching, financial statistics, or even for 3D-oriented jobs such as AutoCAD modeling and architectural tasks – this is up to the challenge.
The option for a discrete NVIDIA GPU comes with the overall package. This gives it the capability to handle graphics-intensive operations, and maybe even do a little bit of gaming on your off time. You can even spec it with up to 48GB of DDR4 RAM and 2TB of PCIe Gen4 SSD storage to fit all your needs.
All this power is compressed inside a package you can take just about anywhere. At just 0.8 inches thin and weighing a featherlight 3.8lbs, this laptop can just be tucked into any backpack and brought around with no issue. It also offers the option to fold flat for a truly flexible experience. All this power, where you need it, when you need it.
Open it up to find a full numeric keypad and vast touchpad for ease of use. A QHD+ display with high-end color calibration is even available to ensure the highest standard of accuracy for creative professionals. Ports include two Intel Thunderbolt 4 ports, HDMI connections, USB-A 3.2, and a Full HD webcam with a built-in physical shutter for privacy.
Don't think for one second that this is just a fragile piece of kit, though. The Lenovo ThinkPad P16s has met the military's MIL-STD-810H standards for use in extraordinary conditions and shock drops. This includes events you may never find yourself in: mechanical shock, strong vibration, humidity checks, sand&dust, altitude, solar radiation, extreme temperatures, and even fungus tests. The laptop has passed these all with flying colors.
Security on the outside is just as tight on the inside. A fingerprint scanner can be found on the power button, while ThinkShield is the software tool that handles end-to-end data encryption and customizable safety features.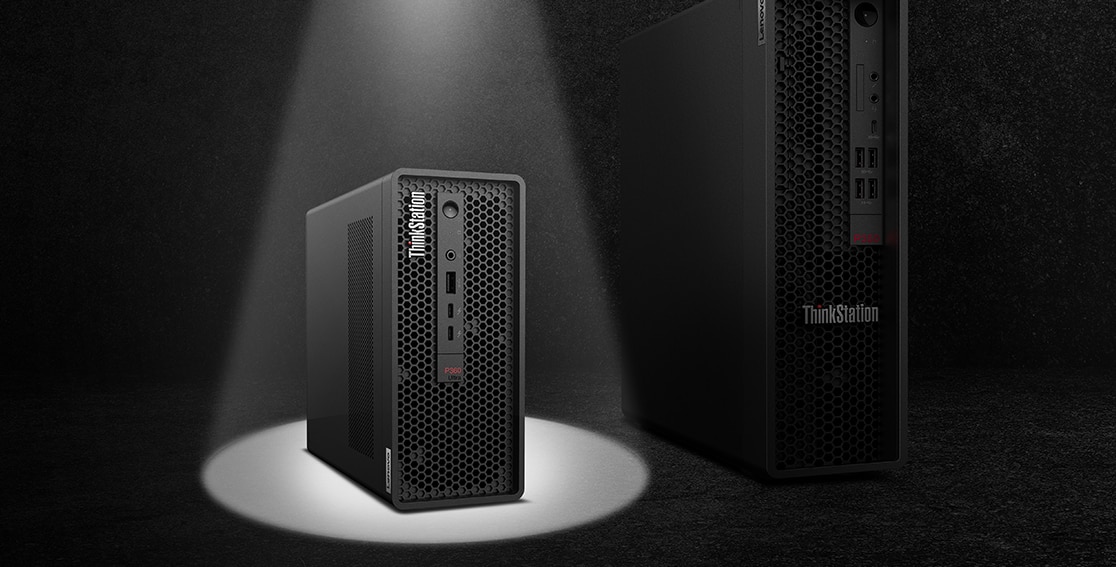 Lenovo ThinkStation P360 Ultra
When a device has Ultra in its name, then that means it's serious. The Lenovo ThinkStation P360 Ultra is the company's ultimate representative in portable PC power, with a tagline of "Ultrasmall. Ultrapowerful. Ultraperformance."
Much like the ThinkPad, Lenovo has gone to great lengths to compress cutting-edge specifications into this chassis. It can be availed with up to a 12th-generation Intel Core i9-12900K vPro processor, paired with up to an NVIDIA RTX A5000 Mobile GPU. RAM options available for multitasking expands up to a whopping 128GB, with overall storage capping out at an astounding 2TB. That may not sound like much in 2022, but it's an amount no ordinary business could hope to fill up with documents and PDFs.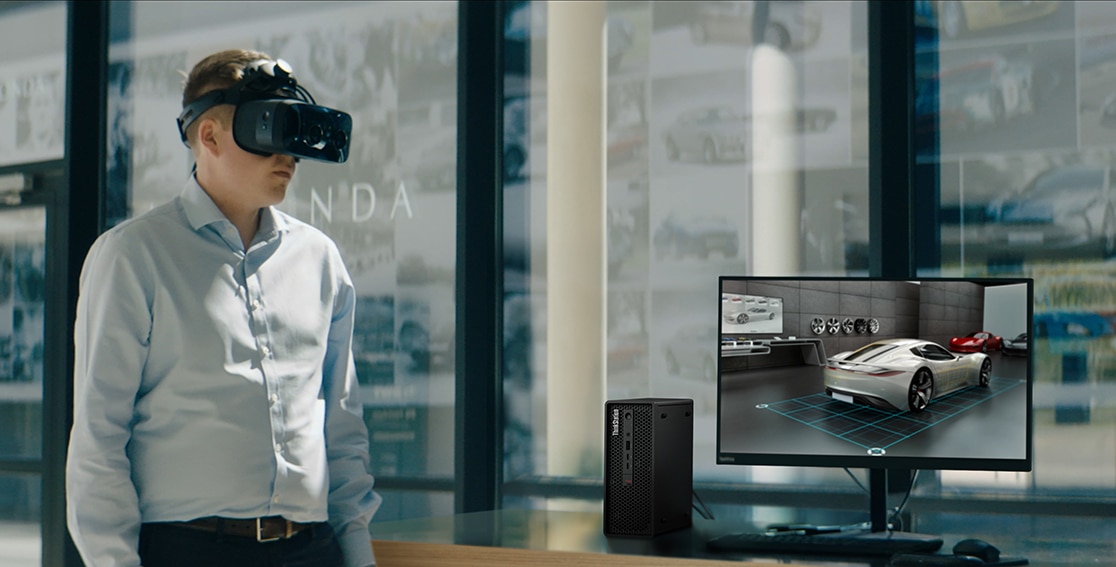 This much processing power can easily blast through anything you throw at it, and that includes complex CAD and other resource-intensive workflows. Lenovo claims it can even support up to eight independent displays. You can check ISV certifications here.
All this is squeezed into a chassis that's just 3.9L in size. That's a technological marvel that would have been deemed impossible just a while back. But as technology improves, so does our need for hardware that can keep up with the needs of a rapidly evolving business. For these types of purposes, the ThinkStation P360 Ultra is a prime choice.
The tower comes with 7 USB ports, including 2 Thunderbolt 4 ports, dual onboard ethernet, and WiFi 6E to maintain a stable connection to the internet. You won't need to fear bringing this battlestation to the office as it's also MIL-STD-810H approved for rough conditions in the outside world. It also carries Trusted Platform Module (TPM) 2.0 for encryption and security.
Lenovo ThinkPad P16s And ThinkStation P360 Ultra Price
The Lenovo ThinkPad P16s is slated to start at PHP 95,999, but understandably the price will go up with better-fitted specifications. On the other hand, the ThinkStation starts out at around PHP 114,799 with the same increases applying to its price.
Comments (0)