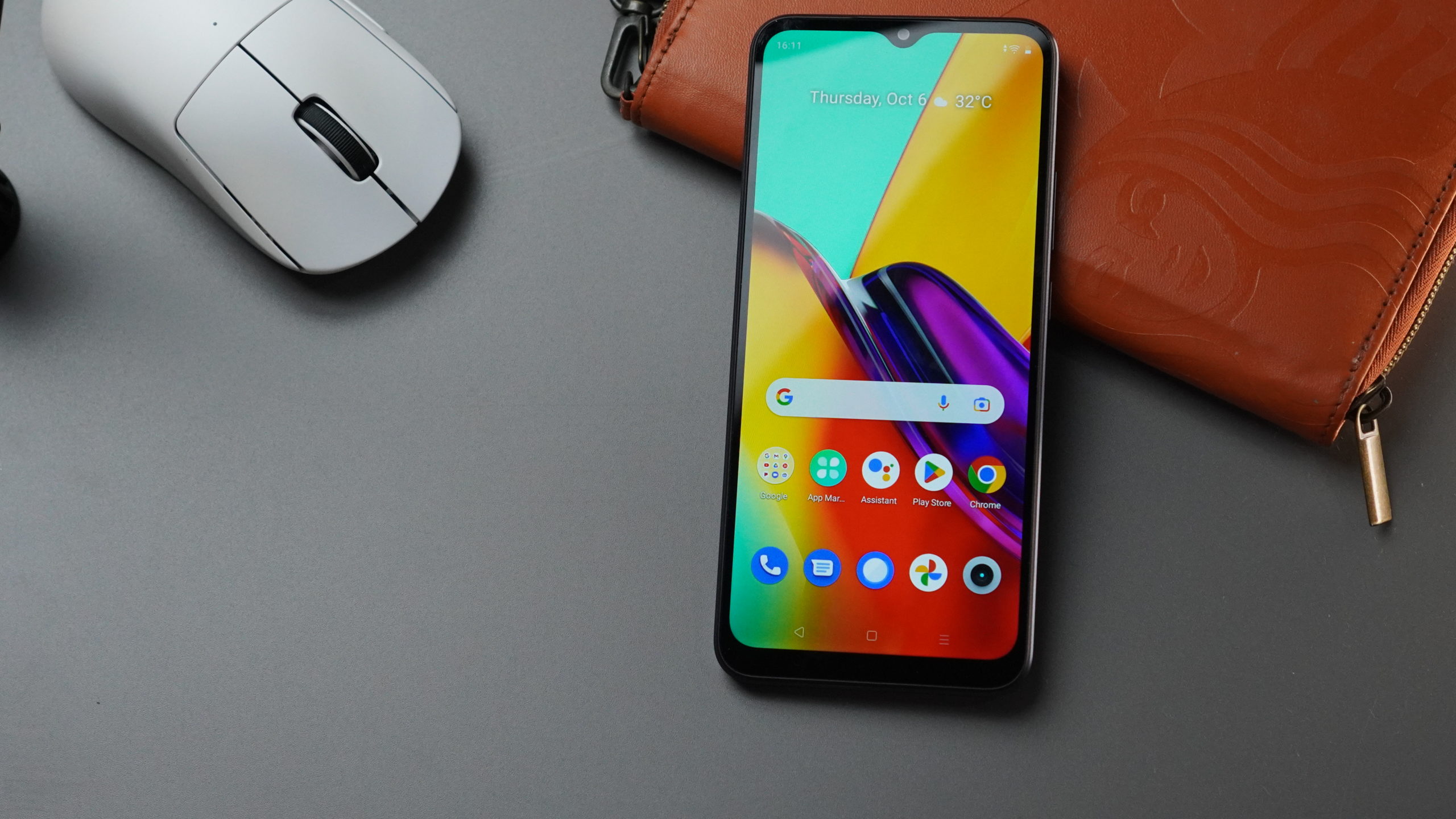 Review Verdict: You don't need a lot to get a lot with the narzo 50i Prime in the Philippines. It has decent performance, camera, and battery life for not a lot of money. Considering what you're getting for the money, it's not hard to like this phone, even if it does have its fair share of compromises.
Pros
Cons
narzo 50 Philippines Specs:
6.5-inch HD+ (1600 x 720) IPS display, 270ppi
Unisoc Tiger T612 SoC
Mali-G57 GPU
3GB RAM
32GB storage
microSD card (dedicated slot)
8MP F2.0 rear camera
5MP F2.2 front camera
Dual-SIM
4G LTE, WiFi
microUSB
realme UI R Edition (Android 11)
5,000mAh battery

Design
Despite being an entry-level smartphone, the narzo 50i doesn't look cheap in any way. The rear panel is made of polycarbonate and has a nice grooved design. This panel, as well as the flat edges and rounded corners, is very nice to the touch.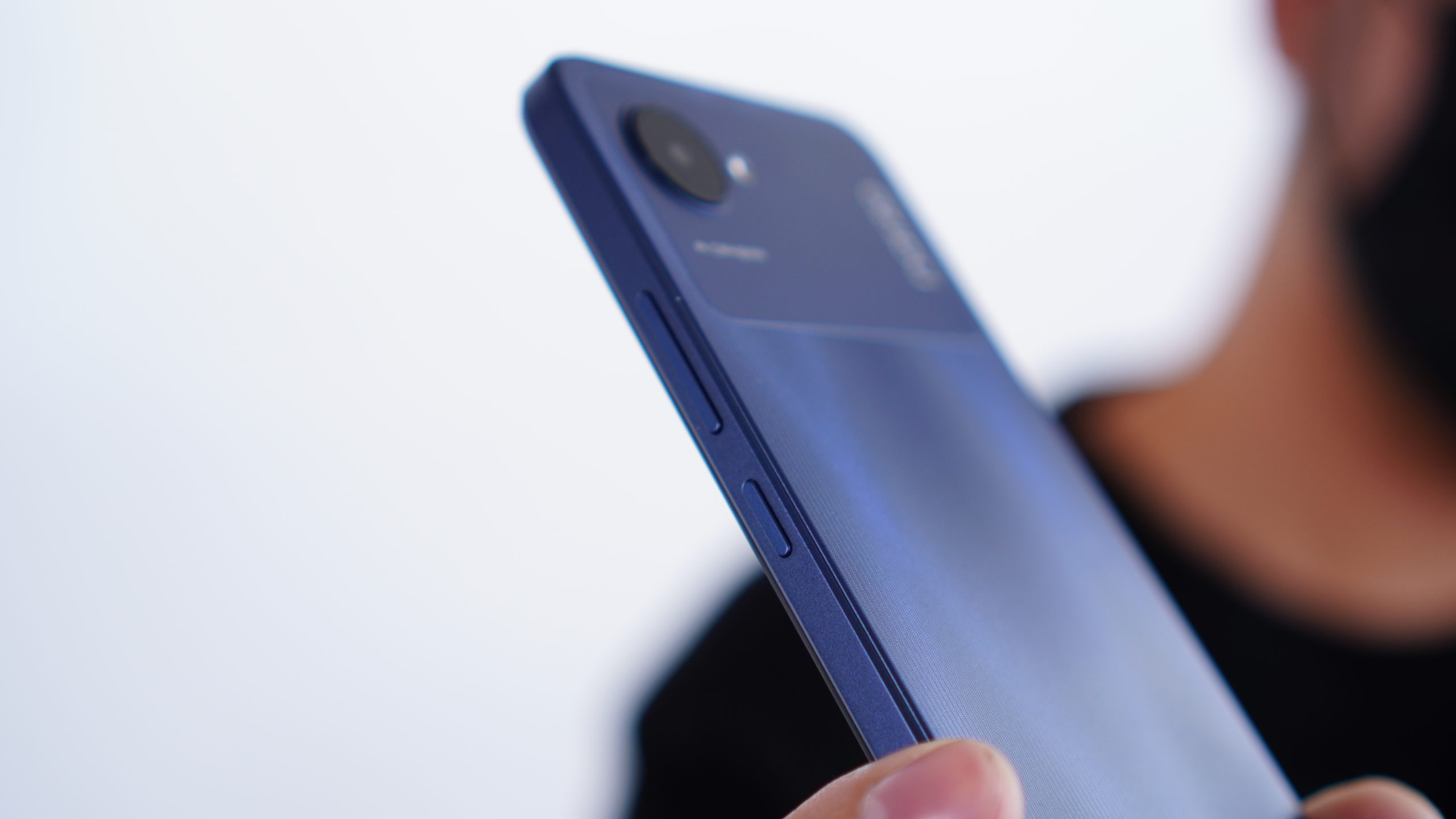 Also nice is the overall size of the phone. It has dimensions similar to most premium smartphones. That said, it is very slim at only 8.5mm and very light at only 182g.
As for the camera module, it is clean and totally flat, thanks to the simple camera design. It also offers a good contrast at the rear while providing the necessary branding.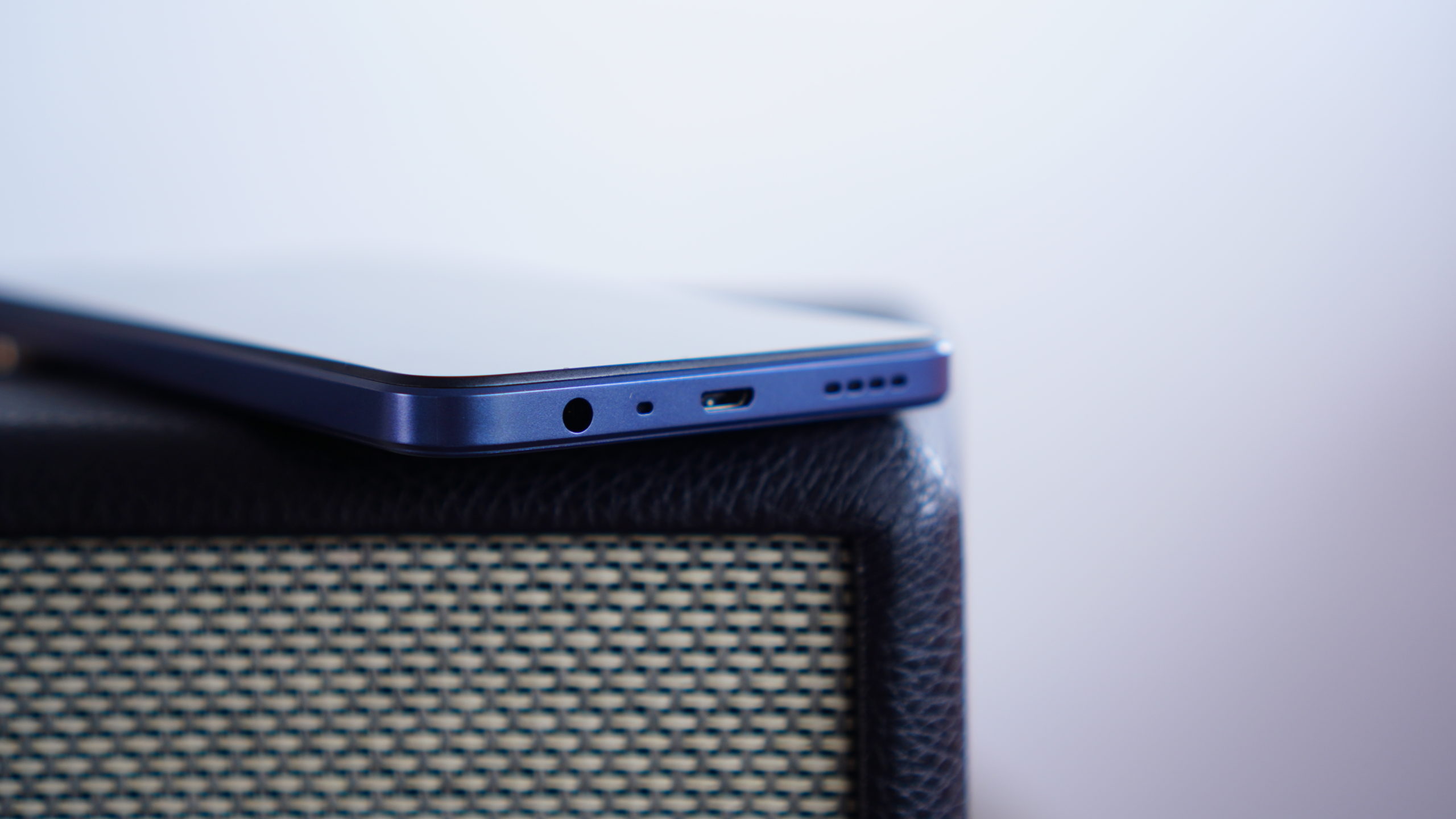 The saddest part about its design is the presence of a micro-USB port at the bottom. There should be absolutely zero reasons for that dated plug to be present in any smartphone made in 2022 – that includes budget phones. Anyway, the power and volume rocker buttons can be found on the right side, while the SIM card tray is on the left.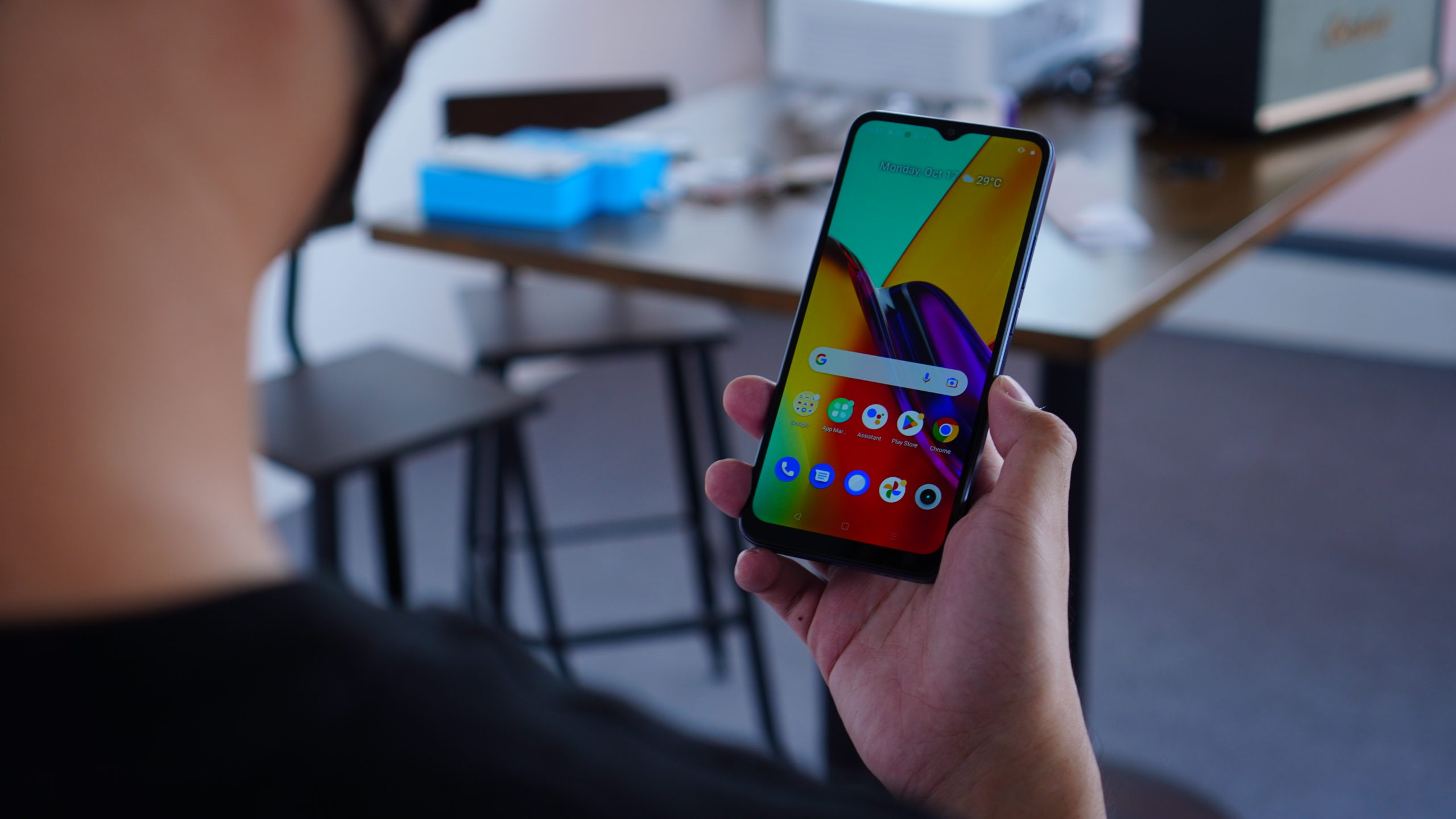 Display
The phone has a generous display measuring at 6.5-inches. Despite having only HD+ (1600×720) resolution, it has 82.8% screen-to-body ratio, 400 nits of brightness, and 270 ppi pixel density which makes the display decent at the very least.
Thanks to its huge screen, watching movies and playing games are more entertaining. Although the display quality is not stellar in any way, the IPS LCD screen in this phone is still capable of producing good colors and sharp details considering the price. Even the viewing angle is not bad.
As for the audio, it comes out from a single downward-firing speaker. This speaker can produce sounds with enough clarity, even at maximum volume. In case you want to plug in your audio gear, there's a 3.55mm audio jack at the bottom as mentioned earlier.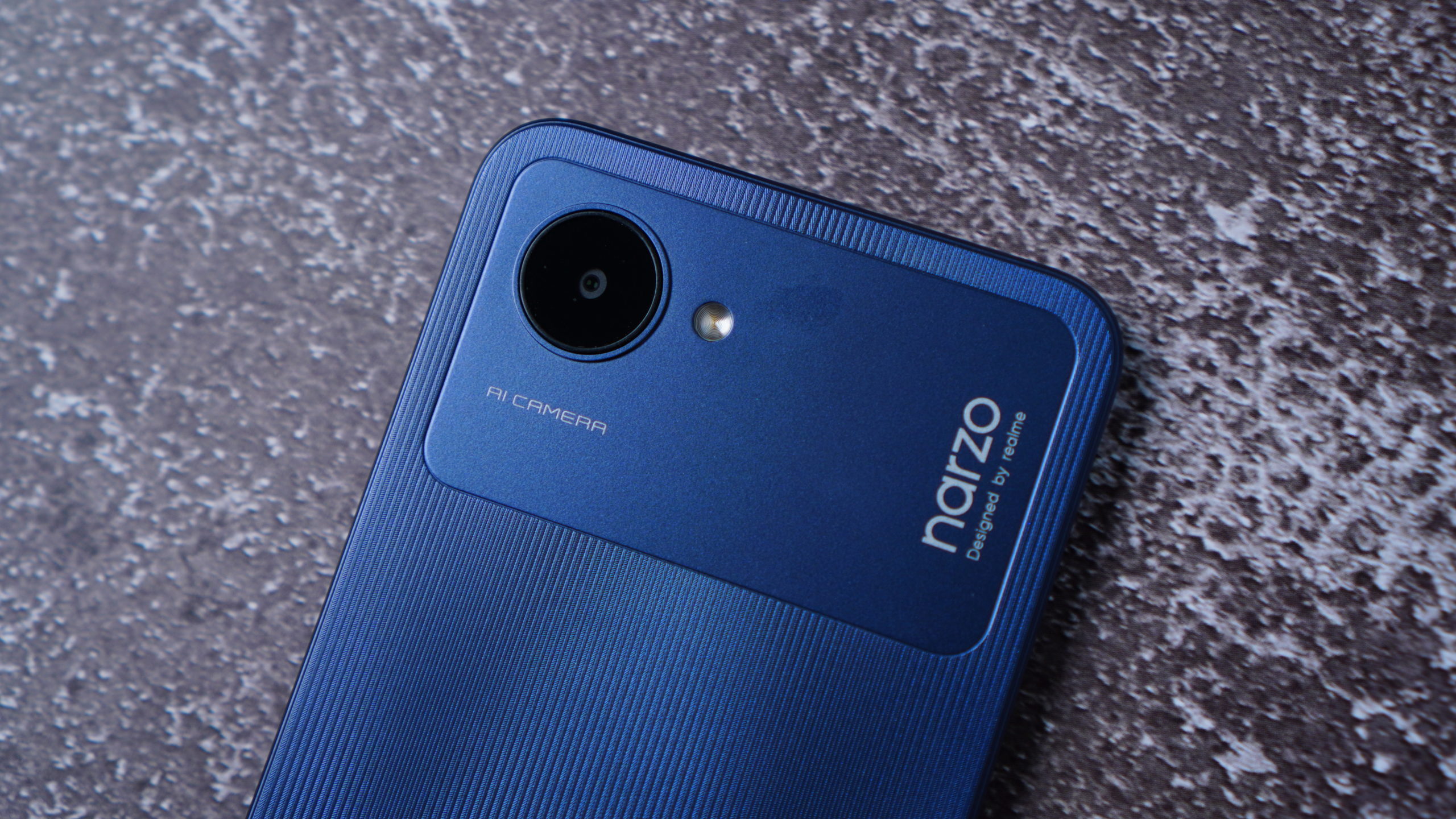 Cameras
The narzo 50i Prime has a single main camera and it has 8 megapixels. It's not a great camera per se, but it's good enough that you'll be able to take serviceable photos to share in social media. It's not going to be beating flagship phones and it does struggle a little bit with harsher lighting, but it's good enough for the audience it's intended for.
As for the selfie snapper, the 5-megapixel  front camera has pretty much the same quality as the rear camera. It takes decent photos. What's disappointing is that it doesn't have a portrait mode.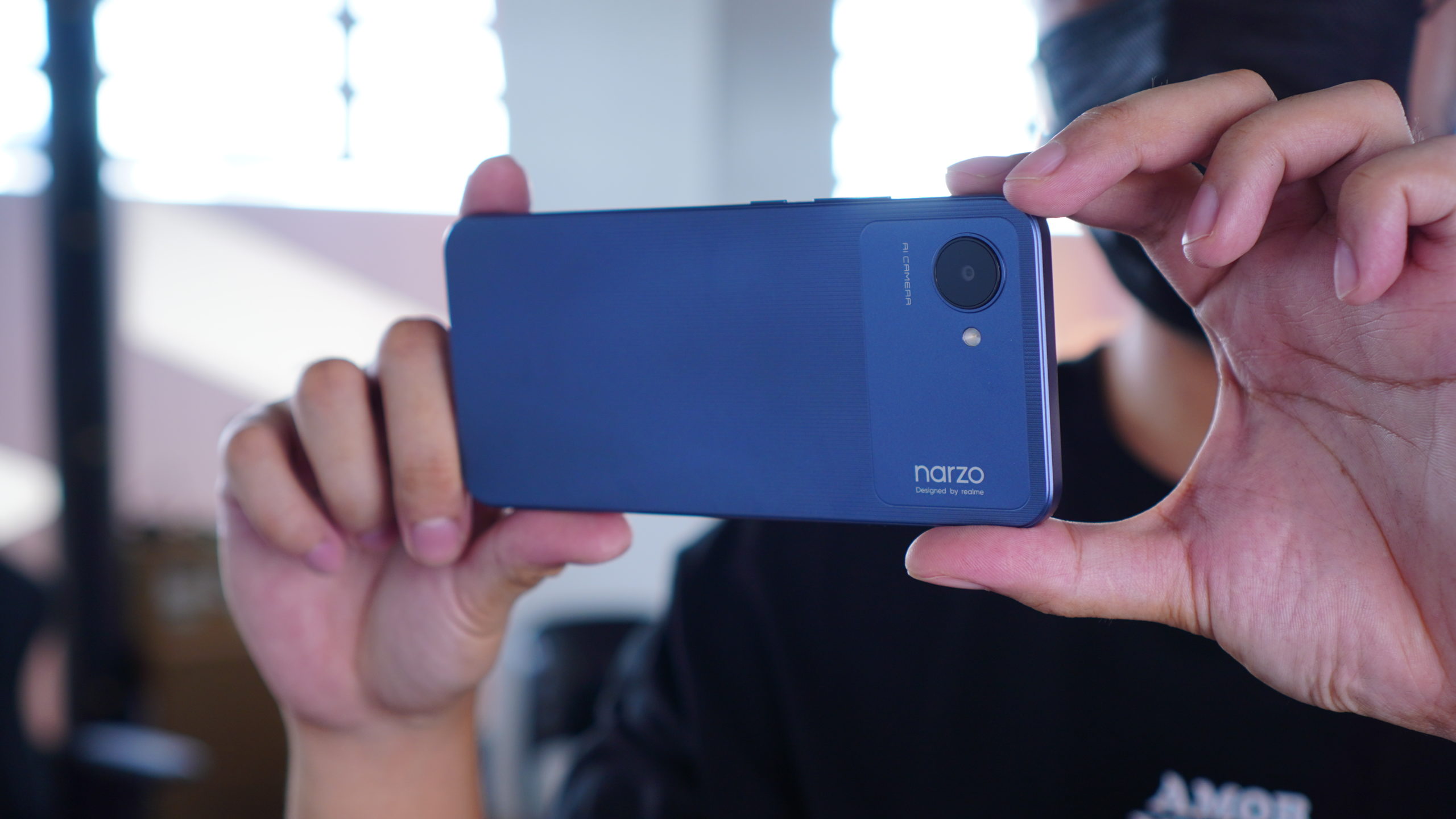 Internals and Battery Life
At the heart of the narzo 50i Prime is a Unisoc T612 processor paired with 3GB of RAM and 32GB of internal storage. This is the same processor that is present in the more expensive narzo 50A Prime but with less RAM.
With just 3 GB of RAM, don't expect this phone to run games such as Asphalt 9, League of Legends: Wild Rift, and Call of Duty: Mobile. However, it has no problem running usual apps like Facebook, TikToK, and Instagram. In fact, it doesn't slack off with these apps even when they're running side by side. Check the performance tests below:
As for the software, it runs Android 11 with realme UI R Edition. Of course, there are pre-loaded apps and they should be removed as this phone has a tiny internal space. Also, there is no news yet on whether this unit will get Android 12.
Lastly, this phone comes with a 5,000mAh battery that can last up to 23 hours and 10 minutes according to our actual test. That is actually impressive given the number of apps we were running simultaneously. The problem with this phone is charging as it doesn't come with an adapter and it charges like a turtle–really slow.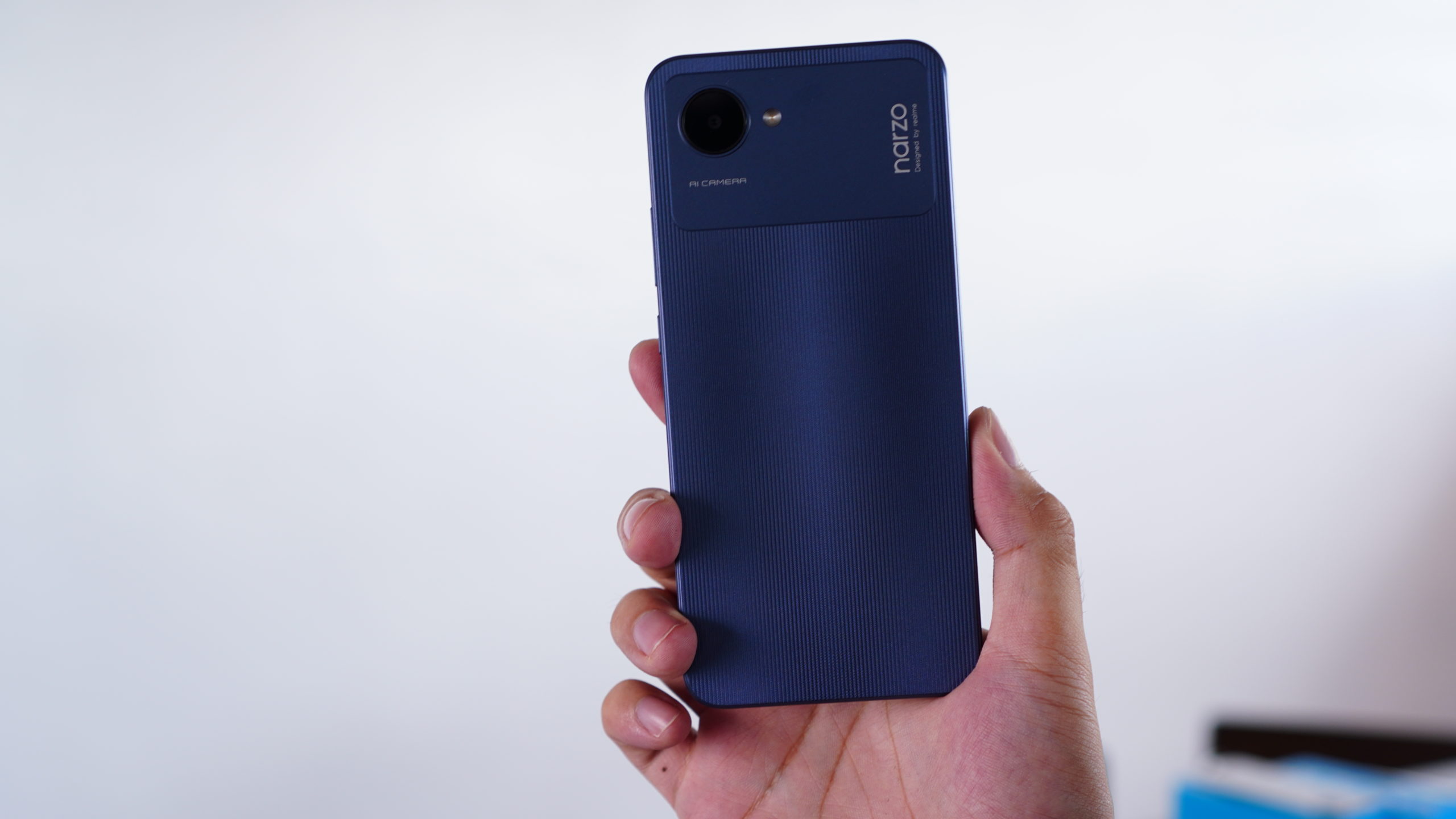 Wrap up and Conclusion
Considering just the hardware components alone, it's really hard to like this phone. However, that changes once you put its price into consideration as well. Right now, you can get this phone for only Php 3,999.
For that little amount of money, you can have a smartphone with decent performance, camera, and battery life.  In addition, it comes with a gorgeous design that makes it look somehow expensive. It's actually a smartphone that's enough for your day-to-day tasks but reasonably priced. So, how can you not love this phone?
narzo 50i Prime Review Price Philippines
The narzo 50i Prime has a price of Php 4,999 in the Philippines. However, it will retail for only Php 3,999 in physical and online stores nationwide until the promo ends.
Comments (1)